Winter holidays come up on you fast; there's Thanksgiving break and then Christmas break, and you start the new year refreshed, with a spring in your step. But here's the issue: the actual spring season is a ways away when it's only January (or February), and winter can feel like it will stretch on forever. But here's the upside: spring break is that light at the end of the tunnel that can get you through dreary weather and stretches of work weeks with no vacation days in sight.
So it's not surprising that many take advantage of this week-long holiday, even if they're no longer on an education-regulated schedule. Pooling together statistics from sources such as Kayak and Twitter, we discovered the 10 most popular destinations for spring break this year among U.S. travelers. Are you headed to one of them? Take a look.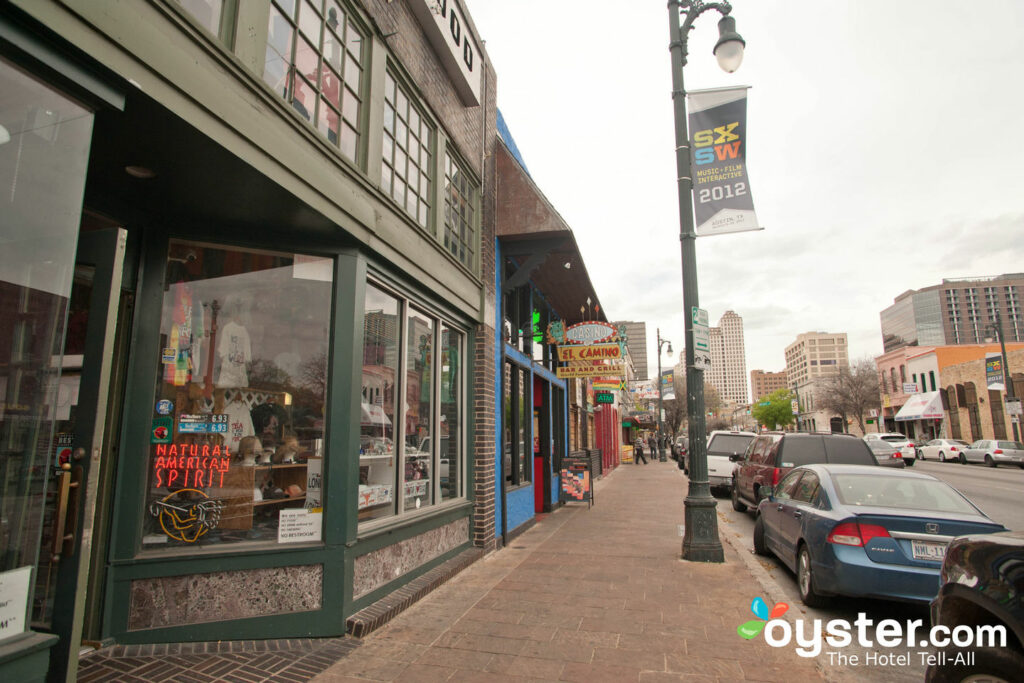 Austin
is certainly an emerging party town — although you don't necessarily jump to
this city when thinking about spring break. However, warm temperatures, the
famed South by Southwest festival (taking place in mid-March), and a growing
fear of the
Zika virus' presence in Caribbean locales has helped this destination reach
the number-one spot. During spring break, visitors can hit up Downtown's Six
Street for delicious Tex-Mex, live music, and bustling bars.
Hotel Pick:
Close to Downtown, Hotel Saint
Cecilia is a solid pick for spring break – thanks in large part to its
small, but sleek, pool.
At the southern tip of Mexico's
Baja Peninsula, Cabo San Lucas — a beach town on the stretch
of coastline collectively known as Los Cabos — has long been a popular
vacation spot for sun-worshipping party seekers over spring break, and this year
is no different. Aside from its lively party scene, Los Cabos remains a staple
in the beach resort world thanks to its California-esque vibe. It almost feels
like an extension of Southern California, with similar deluxe accommodations,
striking golf courses, high-end shops, and of course, beautiful beaches.
Hotel
Pick: ME Cabo
is set on bringing sexy back, from the on-site clubs to the resort's private
beach.
Truth be told, a large factor in
Tampa's popularity is its affordability; you get that sunny Florida spring
break without the price tag of locales such as Miami
(more on that later). The area's most beloved strip of sand, Clearwater Beach
(technically in Clearwater), isn't just for swimming; visitors here can kayak,
fish, sail, jet ski, parasail, and even go on cruises to spot dolphins and take
in the sunset. Tampa appeals to all kinds of spring breakers, but it's
particularly well-suited to families on vacation.
Hotel
Pick: Also a
solid choice for families, Emerald Greens Condo-Hotel features suites with full
kitchens and a massive pool area with a splash zone for kids.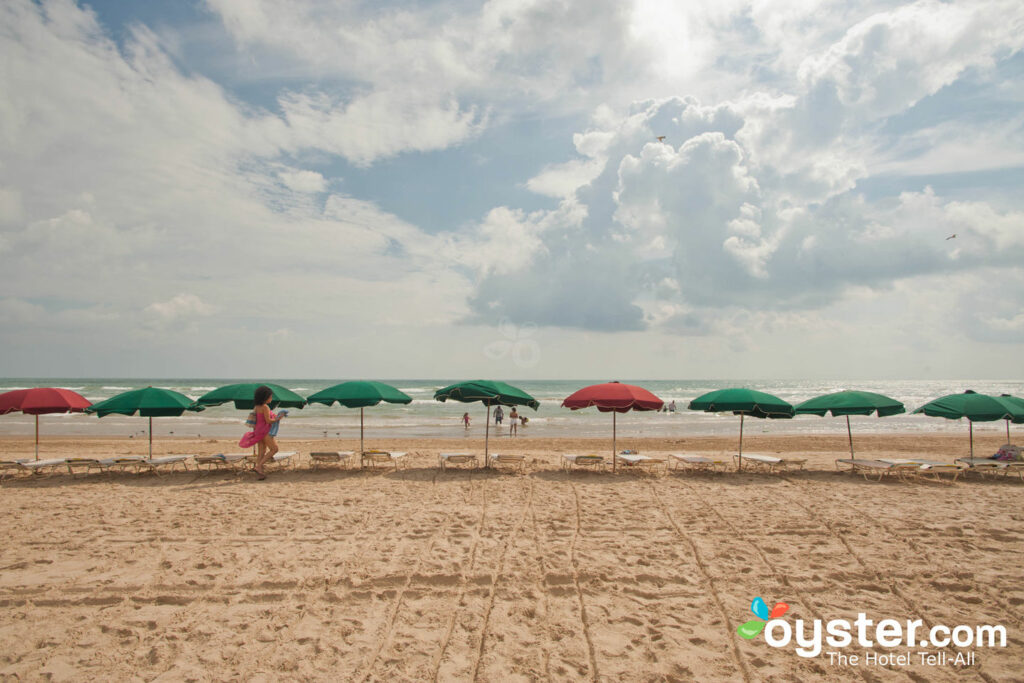 This
island, reachable from the Texas mainland via Route 100, is wildly popular
during spring break, mostly because it's so cheap and highs are at the mid 70s
by mid-March. Co-eds from various Southern colleges flock to its beaches,
and South Padre hosts a massive annual spring break shindig — complete
with DJs and crowds of nearly 20,000. Families can also find plenty to do here,
though; there's dolphin watching, water parks, kiteboarding, sailing, and
plenty of inexpensive dining options.
Hotel Pick: The Pearl South Padre sits on the southern tip of the island, flanked by a wide,
sandy beach.
No matter the time of year,
most visitors to Las
Vegas head to the Strip, the three-and-a-half-mile-long stretch of Las Vegas Boulevard
packed with more than 20 of the world's largest casino-resorts and nearly
70,000 hotel rooms. But during spring break, even more descend on Sin City — bikinis in tow. That's because, come March, the notorious Vegas pool parties
pick up once again for a rowdy, wild spring break crowd.
Hotel Pick: Nowhere is the pool party
more famous than at the Hard
Rock Hotel and Casino, which hosts a wild Sunday "Rehab" bash.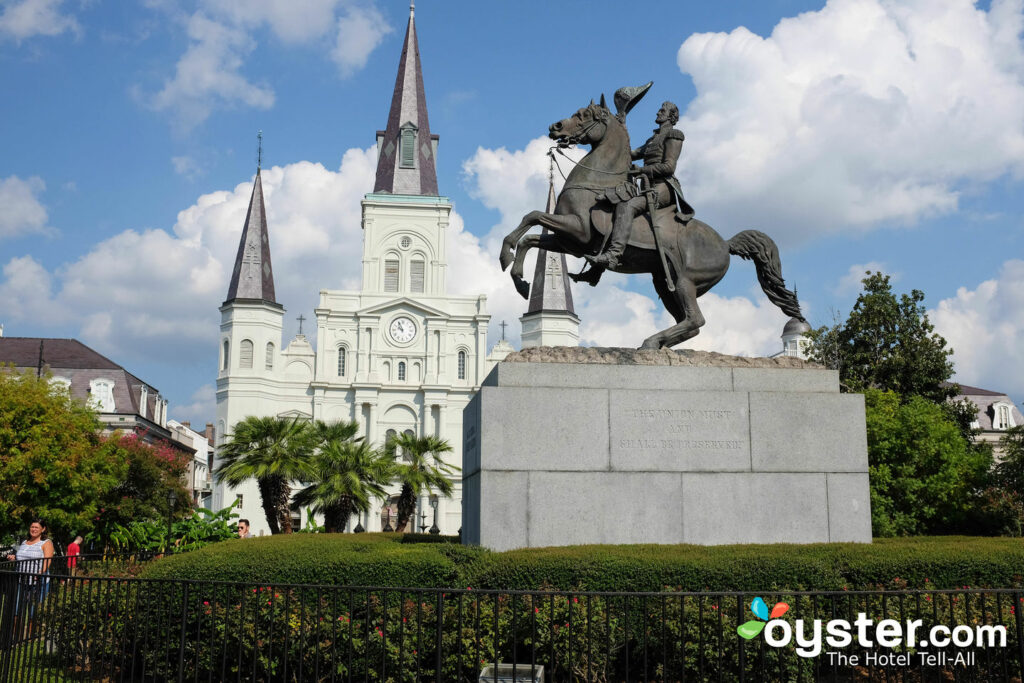 No
wonder New Orleans is a
top spot for spring break; this culture-packed city stays at a comfortable 70
degrees (or above) during the springtime, and — from February's Mardi Gras to
April's Jazz Fest — there's always a party going on. Families can enjoy ghost
tours and Creole eats, river cruises and historic sights, and partiers can take
advantage of the lenient open-container laws and infamous (extremely potent)
cocktails.
Hotel Pick: With a small pool, spacious
cottages, and a central location in the French Quarter, Audubon
Cottages appeals to both families and groups of friends.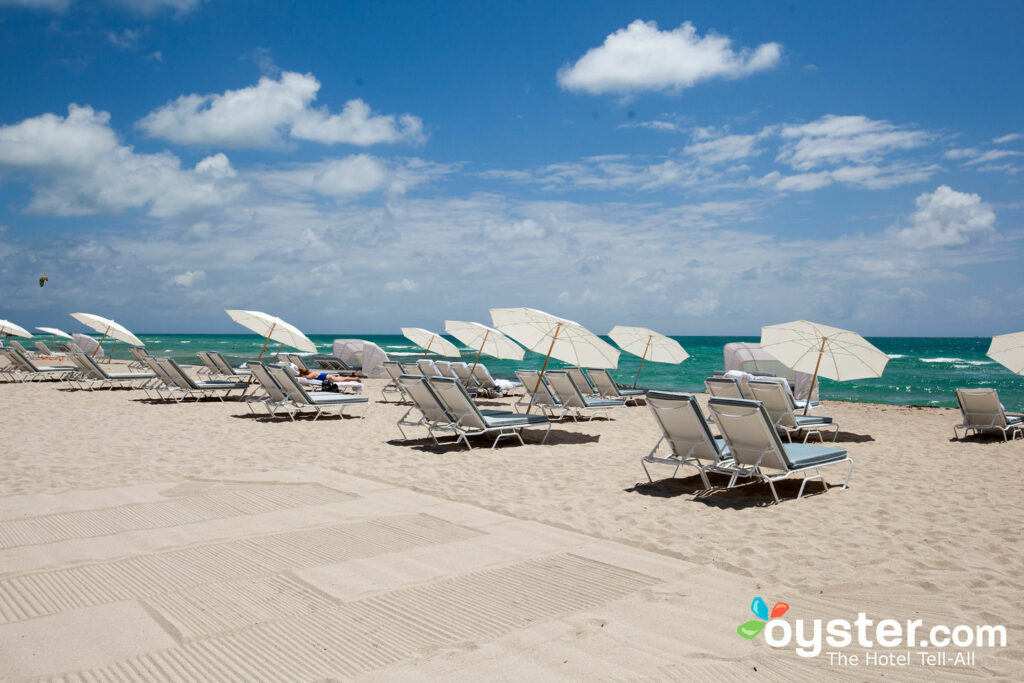 The
beautiful beaches, renowned food scene, and celebrity-grade clubs that stay
open until 4 a.m. make Miami a popular destination for spring break. And while Miami is certainly not cheap, you get much of the fun,
beachy vibe here that the Caribbean provides – without the extra cost of a
Caribbean-bound flight. Like Cuba's
ultra-capitalist offshoot, Miami is a sprawling, modern metropolis that's
nonetheless relatively safe and clean for a city-meets-beach-town getaway.
Hotel Pick: There are so many new
hotels in Miami to choose from, but its hard to beat the pristine scene at 1
Hotel South Beach.
Any
destination dubbed the "Spring Break Capital of the World" should
make this list, and so of course, Panama City Beach does. This low-key Florida
beach town hosts nearly half a million co-eds every spring and keeps
them entertained with outdoor concerts and contests, popular restaurants and
bars with extended happy hours, and even an amusement park. Families can enjoy
many of these perks as well, and often appreciate the destination's relatively
low prices. There's also miles and miles of white sand, beautiful state parks,
historic sites, and great fishing. And a bonus: If you go during spring break,
you'll miss the jellyfish that become prevalent in the late summer.
Hotel Pick:
As the name suggests, the Shores of Panama by Oaseas sits right on the lovely white sands of Panama
City Beach, with all 796 of its rooms equipped with balconies overlooking the
ocean.
Cancun — with
its beautiful sandy beaches and turquoise waters — is one of the world's top
beach destinations, so it comes as no surprise that its one of the most-visited
spring break destinations on the planet. The Hotel Zone is where to go if
you're looking for all the college spring break staples; dozens of megaresorts
line miles and miles of postcard-perfect beaches where guests lounge in the sun
margarita in hand. Families can be just as happy here, though, especially if
they opt for a quieter all-inclusive with amenities such as a kids' club and
water park.
Hotel Pick: A mid-range all-inclusive right on the beach, Fiesta Americana Condesa Cancun All-Inclusive has the poolside bars and live entertainment for
partiers, but the kids' club and low-key restaurants that families will likely
enjoy.
Time and time again, Los Angeles
makes the top 20 list for the most visited cities in the world – and though
summer is its true peak season, L.A. definitely welcomes a swarm of visitors
for spring break. Show
business is indeed a huge part of the city, and it's there for visitors to
enjoy, from tours of movie studio back lots to celebrity sightings. But, L.A.
has so much more to offer, including a thriving visual arts scene, and natural
beauty, from beaches and mountains to great parks.
Hotel Pick: Overall a classy spot that maintains a family-friendly vibe, the Mondrian Los Angeles has chic spots for drinks and
eats, and a popular poolside scene come March (or earlier if the weather is
nice).
Related Links:
All products are independently selected by our writers and editors. If you buy something through our links, Oyster may earn an affiliate commission.