The beauty of reading a good book is that it transports you to a whole different world -- without ever costing you a penny. Whether James Joyce guides you through Dublin or Hemingway fixes you a drink from his home in Key West, literature opens pathways to other dimensions that never require a passport. But sometimes the imagination needs a dose of reality to fully grasp the whole picture. Other times, an author's words so imbue a reader's mind, he or she cannot help but pack up bags to experience the same sights, sounds, and smells that gave birth to a favorite novel. Poets, novelists, and playwrights give us a little bit of their world on every page -- and now it's our chance to take a bit more for ourselves. The best destinations for book lovers are enumerable: Every person has a favorite author, and every author has a different world view. But there are some spots around the globe that possess just a bit more of a literary spark than others. So pack your bags -- and your favorite paperback -- because we're going on a trip perfect for any bookworm.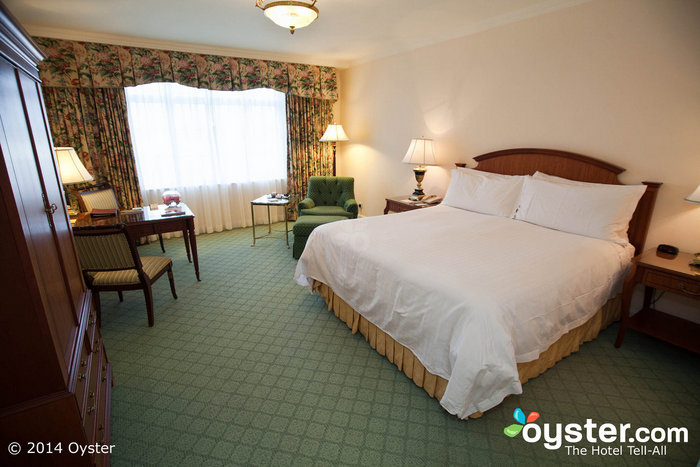 The Irish have a reputation for storytelling, and with good reason. A UNESCO City of Literature, Dublin the home of James Joyce, Oscar Wilde, Bram Stoker, W.B. Yeats, Samuel Beckett, George Bernard Shaw, and countless other prominent literary figures — and you can visit several of their homes during your visit. At Trinity College, visitors can take a look at one of the most famous books in the world, The Book of Kells, dating back to 800 A.D. And, once night comes, be sure to take part in the Literary Pub Crawl that takes you to some of the city's best pubs with an acting troupe in tow portraying some of your favorite scenes from Irish literature. The James Joyce Museum, the Dublin Writers Museum, the Chester Beatty Library, and the Long Room at Trinity College are among other popular literary sites.
Stay: Dunboyne Castle Hotel & Spa
The Dunboyne Castle Hotel & Spa is located about half an hour northwest of Dublin's city center. The historic property — an 18th-century castle turned Georgian house, turned convent, turned hotel — sits on beautiful green grounds, making it a popular spot for weddings and events. The location allows visitors to see more of the country that inspired Ireland's great writers, and with a library, restaurant, three bars, and several golf courses nearby, there is plenty to keep guests entertained.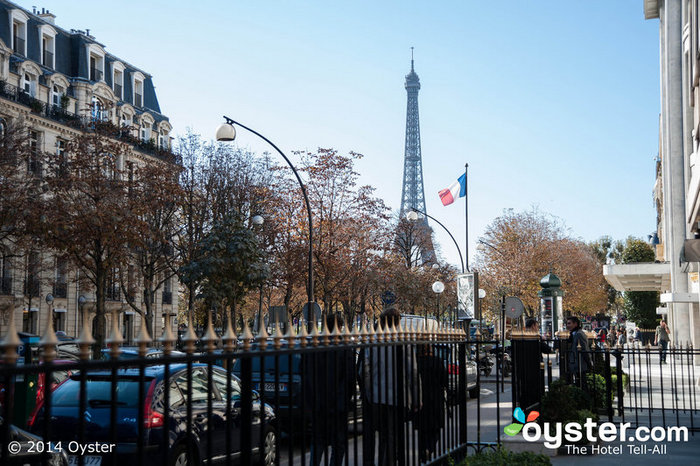 Another fantastic city for literature, Paris offers bookworms a chance to reconnect with the ghosts of their favorite Frenchmen at the Pere-Lachaise Cemetery. Since the 1800s, countless literary figures have been buried here — it is the largest cemetery in Paris — including Oscar Wilde, Moliere, Honoré de Balzac, Marcel Proust, Jean de La Fontaine, and Gertrude Stein. Tourists can also visit Les Bouqinistes, the used booksellers, on the left bank of the Seine or the National Library, which is one of the most beautiful in the world. There are countless museums and cafes that feature a rich literary history, as well as authors' homes, such as Alexander Dumas' chateau, Victor Hugo's home, and Ernest Hemingway's first apartment. Or, visitors can simply wander the streets as Baudelaire once did and soak in all of Paris' literary charms.
Stay: Hotel Apostrophe Rive Gauche
Located on the Left Bank and just a hop, skip, and a jump to Luxembourg Gardens, this boutique hotel has 16 artsy rooms that feature distinct themes — many of them literary.
New Orleans may be best known as the birthplace of jazz and the home of gumbo, but this Southern city has also been entrancing authors for centuries. The balmy heat and pulsating beats of the city come to life in works by Tennessee Williams, William Faulkner, Truman Capote, and Ernest Hemingway. More recently, Anne Rice captured the city's Gothic ambiance in her novel series, The Vampire Chronicles. Bookworms should take a ride on a streetcar (named "Desire," or otherwise) and visit the house where the film version of Williams' classic work was shot. There's also the classic book shop Faulkner House Books to visit, and various walking tours that feature stops at Preservation Hall, Canal Street, and the homes of Tennessee Williams. For a bit of laughs (or not, if you take these things seriously), visitors can go on a vampire tour and keep their eyes peeled and their wooden stakes at the ready for a sighting of the vampire Lestat.
This 600-room French Quarter hotel has made literary and cocktail history, but it's no museum piece. Room are spacious and charming, but updated. Almost all of NOLA's most prolific authors have stayed at the Monteleone or drank at its famed Carousel Bar. Truman Capote even claimed to have been born there — in actuality, his mother only lived there during her pregnancy.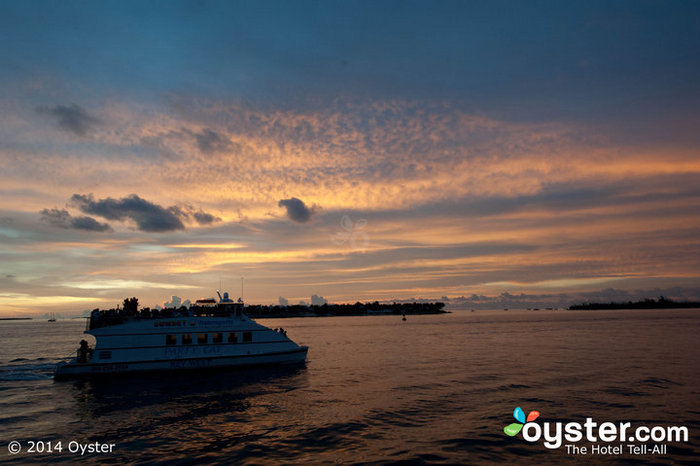 The Florida Keys are as close to the Caribbean (and its nice weather) as you can get in the U.S. Formerly islands thriving on the loot from wrecked ships, the Keys now thrive on tourism — especially that of the literary variety. Ernest Hemingway called the Keys home during the 1930s, and a decade later Tennessee Williams also visited this southernmost spot. The poet Robert Frost spent fifteen years in the Keys, from 1945 to 1960, and countless other authors have been inspired here, as well. Visitors flock to Hemingway's home — now also a museum — where they can take a look at his typewriter and a rather impressive colony of cats that are said to be descended from the author's own feline.
A ten-minute walk from Hemingway's house, this refurbished 1884 conch houses features light and airy rooms, several pools, and an appealing on-site restaurant, Cafe Marquesa. The vibe is romantic and homey, perfect for a literary vacation.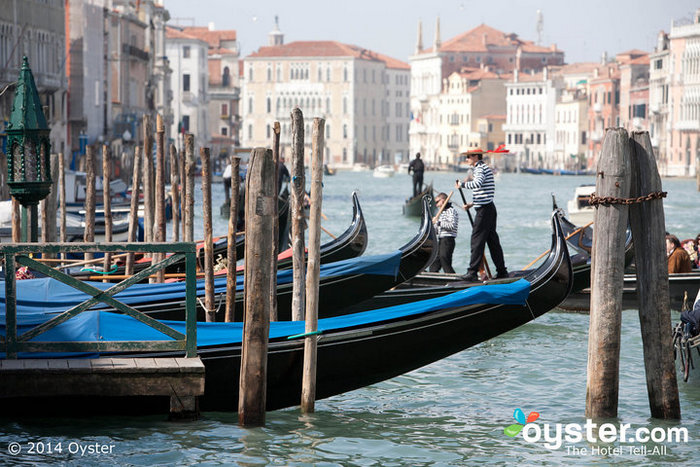 Venice has long captured the imaginations of authors. With its stunning architecture and shimmering canals, it's impossible to not be enraptured by the Italian city. Marco Polo and Giacomo Casanova were two of the most famous Venetian writers to come out of the Middle Ages. Their tales of far-off voyages and colorful seductions, respectively, have earned them international reputations. Since then, countless authors have set their own works in the city, including DH Lawrence, Lord Byron, Daphne Du Maurier, Ian McEwan, Thomas Mann, and the Bard himself.
Stay: Boscolo Venezia, Autograph Collection
A luxurious, 72-room converted palazzo in the northern edge of Venice, Boscolo Venezia Autograph Collection is a quiet retreat from the chaotic heart of the city. The rare, private garden and spa with hot tub, sauna, and steam room are highlights any bookworm will enjoy.
Shakespeare. Holmes. Dickens. Potter. The list of literary giants that have emerged from London is bordering on absurd in its breadth. It is truly a book lover's paradise. There are dozens of literary tours that visitors can choose from, and almost all make sure to stop by the British Library to glimpse Shakespeare's first folio, among other great works. Any Sherlockian will head to 221B for a chance to immerse themselves in all things detective. (And for fans of the BBC's "Sherlock," be sure to head to North Growler Street for a possible Cumberbatch sighting during filming.) The Poets' Corner at Westminster Abbey, Charles Dickens Museum, and the Making of Harry Potter tour are just a few of the other activities to be had for bookworms in Londontown.
Stay: Langham Hotel London
Luxurious, stately, and composed, this 380-room hotel projects an air of exclusivity. It has literary history courtesy of Sir Arthur Conan Doyle's use of the hotel as a setting for several Sherlock Holmes novels.
Pablo Neruda's romantic poetry has been a favorite of lovers the world over, but the heart and soul of Neruda's words resides in his home of Santiago. Book lovers can visit the poet's house — where he met with his mistress and literary muse — in Bellavista during their visit. Other popular Chilean writers whose works visitors can explore in real time include Gabriela Mistral, Isabel Allende, and Roberto Bolaño. There are also vast used book markets to be perused in Santiago, including those on Lastarria Street and those at Providencia Avenue and Miguel Claro Street.
Located in Neruda's neighborhood, the Aubrey is a designer boutique hotel in a 1927 Spanish mission-style house that features funky, modern decor mixed with the old-world architecture and original beams of the property. The outdoor pool is small, but suitable for this 15-room property — plus, it has plenty of lounge seating to enjoy some Santiago sun.
Another UNESCO City of Literature, Melbourne is fittingly considered to be Australia's culture capital. There are tons of libraries and book markets to check out — the one in Federation Square is not to be missed — and locals also host book exchanges throughout the city. The State Library of Victoria is a gorgeous building dating back to the 1800s that book lovers must stop by, and its La Trobe Reading Room is an ode to writers everywhere.
This modern boutique is located just a short walk from sights such as Federation Square (where the weekly book market is hosted) and Melbourne Park. Rooms feature sleek lines, dark wood accents, and high-style light fixtures and artwork that create a chic vibe.
No bookworm should leave the world's largest library unexplored, which means that a trip to our nation's capital is definitely in order. The Library of Congress houses over 150 million items, and is the oldest federal cultural institution in the United States. Visitors can take a guided tour of the facility, which includes the gorgeous Main Reading Room decked out in stained glass and marble. The city is also home to a wide variety of book stores and cafes that feed the literary mind.
Stay: The Liaison Capitol Hill, an Affinia Hotel
A stylish lobby, an acclaimed regional restaurant, an extensive pillow menu, and a hip rooftop pool and bar (open summers) makes The Liaison one of the best hotels in Capitol Hill.
While most people focus on the visual arts when it comes to Florence, it's important to remember the city's literary achievements, as well. As the birthplace of the Italian Renaissance, Florence boasts an innumerable number of cultural delights when it comes to the written word, but one name says it all: Dante. His famous Inferno is regarded as the greatest work of Italian literature and Dante himself is considered to be the father of the Italian language. His dialect — which he painstakingly compiled in the pursuit of making the world's most beautiful sounding language — is the nation's official language. Dante and his fellow Florentine writers Boccaccio and Petrarch are considered the "three crowns" of Italian literature, but another Renaissance scribe must also be mentioned: Niccolò Machiavelli's work The Prince has influenced leaders for centuries. While discovering Florence's past writers, visitors should also indulge in more modern writings that transport the reader to this grand city. E.M. Forster's A Room with a View is a classic, and Douglas Preston's The Monster of Florence offers a true crime story you won't be able to put down.
Stay: Santa Maria Novella Hotel
This luxury boutique hotel dating to the 19th century has elegant decor and a focus on art. Some rooms, and a rooftop terrace, provide direct views of the Santa Maria Novella church.
NYC's literary tradition runs fast and deep, quite like the city itself. In Greenwich Village alone, book lovers can walk in the footsteps of countless literary giants: Beats poets Ginsburg, Burroughs, and Kerouac practically called the San Remo home; F. Scott Fitzgerald and Ernest Hemingway were regulars at the Minetta Tavern; and Louisa May Alcott penned much of Little Women from her house on MacDougal Street. There's, of course, plenty more: Truman Capote hosted the Black and White Ball at The Plaza, and Langston Hughes was a driving force behind the Harlem Renaissance. And this is just the tip of the iceberg.
A homey, 60-room, literary-themed boutique, located down the block from New York's famous Public Library, it's one of New York's best values, mostly because of the perks: an upscale bistro on the ground floor, a lively bar on the penthouse floor, free Wi-Fi, free gym passes, and free daily pastries, wine, and cheese.
Thanks to its long literary tradition, Edinburgh is also a UNESCO City of Literature. Just a few of the famous writers to call Edinburgh home over the centuries are Adam Smith, Robert Burns, Sir Walter Scott, Robert Louis Stevenson, Sir Arthur Conan Doyle, Ian Rankin, and Irvine Welsh. Harry Potter, though typically associated with London, actually has his magical roots here, as well: J.K. Rowling began the first book at a cafe here in her hometown. The famed Literary Pub Crawl will take you on a drunken adventure through some of these authors' works, and the Writers' Museum offers a less boozy adventure for those who don't wish to imbibe.
Though housed in an historic Georgian townhouse, the Tigerlily is thoroughly modern on the inside. The stylish hotel attracts guests with its gorgeous rooms and convenient New Town location, within walking distance of sights, restaurants, and shops.
RELATED LINKS:
All products are independently selected by our writers and editors. If you buy something through our links, Oyster may earn an affiliate commission.