Europe is home to some of the world's most luxurious properties. From exclusive boutiques to expansive castles, these hotels know how to cater to the rich and famous -- if not royalty, itself. Now, you may not own a tiara, but that doesn't mean you can't at least dream of laying your head to rest at one of these penultimate establishments. And if you decide to do more than dream, please be sure to pack us in your suitcase: It would be worth it to get back inside these 12 uber-luxurious properties.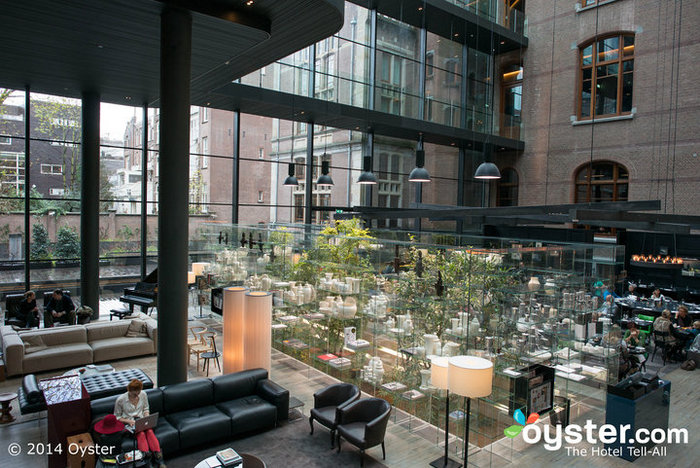 The Conservatorium Hotel delivers a true five-pearl experience in Amsterdam's residential Museum Quarter. It's housed in a 100-year-old former bank building, and the hotel's warm, modern design melds seamlessly with the structure: The stunning atrium lobby, for example, is industrial-chic, featuring wood, brick, and glass. The rooms are decorated in earthy neutrals and every detail was considered, from the placement of the electrical outlets to the reading lights by the bed to the high-tech controls for the lighting and blinds. The big, modern fitness center, stylish indoor pool, and lovely spa, all located below ground, are highlights. It's a premier choice for luxury travelers willing to trade a central location for added space and quiet.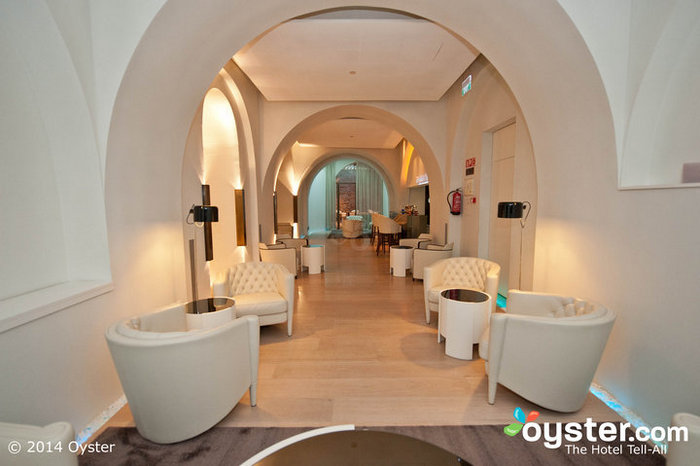 This exclusive 15-room luxury boutique hotel embodies contemporary style at its best, fitting in perfectly in a city that treasures design. Rooms are avant-garde, from the clean, white and beige decor, to the modern under-lighting, to the remote-controlled blinds, to the Bang & Olufsen sound systems. An amazing spa with Turkish baths shouldn't be missed, and the hotel's Michelin-starred restaurant is an additional highlight.
An elegant, classic hotel with a rich history, the predecessor of the Adlon Kempinski was one of the most popular hotels in Europe through World War II, hosting famed guests such as Charlie Chaplin and Josephine Baker. The original building was demolished, but after the fall of the Berlin Wall, a building inspired by the original was built on the same location near the Brandenburg Gate. This 382-room hotel still attracts A-list clientele with its luxurious rooms, marble bathrooms, and impressive amenities, including an indoor pool, full spa, fitness center, and variety of restaurants.
A luxury hotel with history and style just south of the center of Florence, the Villa Cora was built in the late 1860s by Baron Oppenheim, a German financier, and was restored in 2010. It is part of the prestigious Relais & Châteaux fellowship of hotels and restaurants. With a unique heated outdoor pool and a subterranean spa, the special property is a good spot for both relaxation and sightseeing.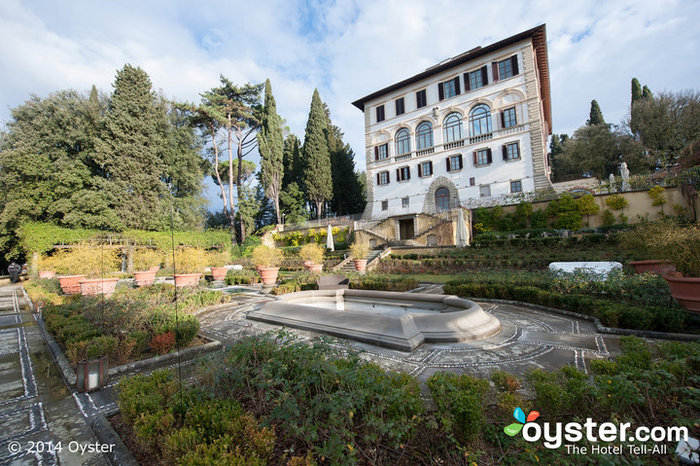 Also in Florence but with a very different vibe, this updated 15th-century villa is located on top of a hill just two miles north of the city. Offering five-pearl luxury in a stunning setting, it features beautiful views of Florence and the Tuscan countryside from many of its rooms, and 19th-century frescoes and antique furnishings adorn the public spaces. Food from chef Carmine Calò at the on-site restaurant gets high marks.
One of Geneva's grand dames, the Hotel d'Angleterre remains a popular destination among diplomats and well-heeled travelers for its gorgeous views and opulent accommodations. It offers a convenient location right on the shores of Lake Geneva — near shopping, dining, attractions and public transportation — and high-end amenities such as in-room spa treatments, an acclaimed bar, and a wonderful restaurant with superb views and a popular afternoon tea service. Its 39 luxurious rooms and nine suites all feature pillow menus, iPod docks, interactive TVs, free Wi-Fi, and original artworks.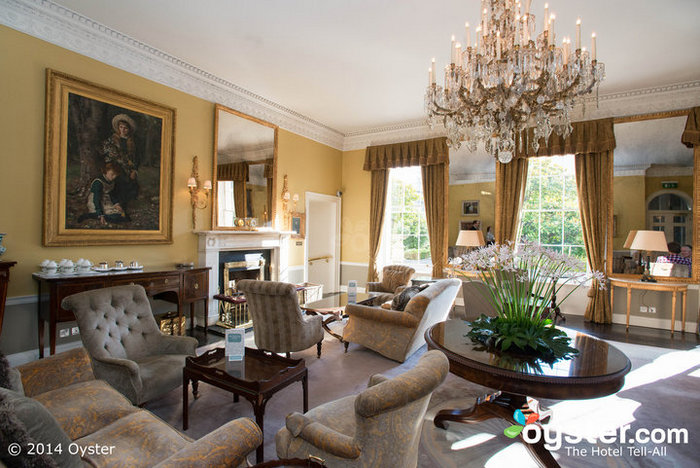 The Merrion is Dublin's most exclusive luxury hotel, and has a convenient location across from the Government buildings in four 18th-century townhouses. It has fewer rooms than the nearby Shelbourne and feels more intimate and private, though its list of features is still extensive: The hotel has a full-service spa, lovely Roman-style indoor pool, and well-equipped fitness center. The impressive restaurant offerings includes Restaurant Patrick Guilbaud, the only restaurant in Ireland to receive two Michelin stars, as well as the casual and atmospheric Cellar Bar, housed in the original 18th century wine vaults. Most will find little fault with this five-pearl gem.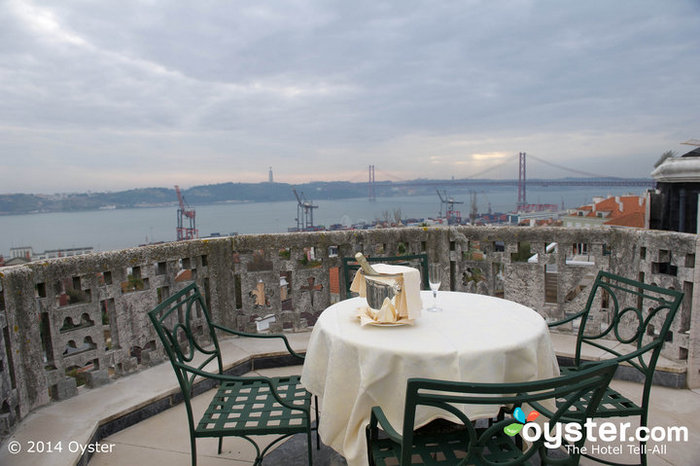 Housed in a 19th-century palace in a quiet, upscale neighborhood, the Olissippo Lapa Palace is one of the most iconic luxury hotels in Lisbon. It is known among couples and business travelers for its excellent service, upscale amenities, and elegant rooms with modern conveniences. It boasts a wonderful spa, a lovely outdoor pool, fine and casual dining options (all pretty pricey), and classic decor throughout.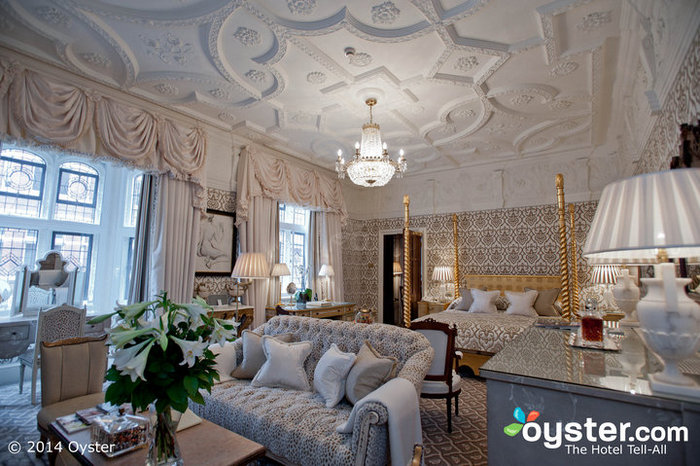 The Milestone is perhaps the most famous boutique hotel in London, and certainly lives up to its expectations, with exquisitely designed rooms and exceptional service. The service is where the hotel really shines, as each member of staff is superbly trained, which helps ensure guests get the first-rate luxury experience for which The Milestone is known. With a health club complete with spa, fitness center, resistance pool, and sauna, and a convenient location for London's most exclusive shopping, it's difficult to find something wrong with this hotel.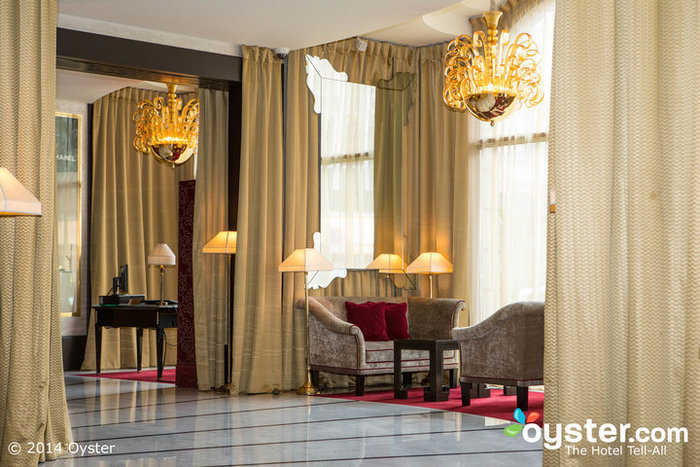 Located on the Champs Élysées, the Fouquet's Barrière is one of the most famous and exclusive luxury hotels in Paris. It has a slightly modernized Haussmann-style exterior, while interior design combines baroque, surrealist, and classic style elements with contemporary flair. The extensive features include three restaurants (one Michelin-starred), an upscale spa, and a gorgeous indoor swimming pool. The hotel deserves its five-star status, but this level of luxury comes at a very high price.
The First Luxury Art Hotel is a 29-room boutique in the historic center of Rome near the Spanish Steps. The property has an elegant, modern design with contemporary art and top-notch technology. Rooms and suites have ample space, iPod docks, Nespresso machines, and big marble bathrooms. Plus, the hotel's restaurant has a Michelin-starred chef and the rooftop cocktail garden has 360-degree views of Rome.
The 119-room Bauer Hotel is a convenient two-minute walk from St. Mark's Square in the heart of Venice. This exclusive Art Deco-influenced property has a grand lobby full of gold accents and chandeliers as well as traditionally decorated rooms with high ceilings and big, modern bathrooms. The hotel features a restaurant and two two bars, one with an outdoor terrace and Grand Canal views.
Check out Oyster's page on Google+
To learn more about Kristina Fazzalaro, visit her on Google+
RELATED LINKS:
All products are independently selected by our writers and editors. If you buy something through our links, Oyster may earn an affiliate commission.