Summer is here, which means you're probably looking for some fun in the sun. For many travelers, that means a trip to the beach, but if you're looking for the sunniest destinations in the United States, you'll actually want to head away from the coasts. According to data from the World Meteorological Society, here are the five sunniest places in the country.
1. Yuma, Arizona
This small city a land of the extremes. Not only is it the sunniest spot in America (with an average of 4,015 hours of sunlight per year, out of 8,760 days), but it's also the driest. Oh, and it's the place with the highest number of days that reach at least 90 degrees in a year. If you're wondering, that number is 175 days. So while there's plenty of sunlight for those craving Vitamin D, visitors should be sure to keep hydrated in these extreme conditions.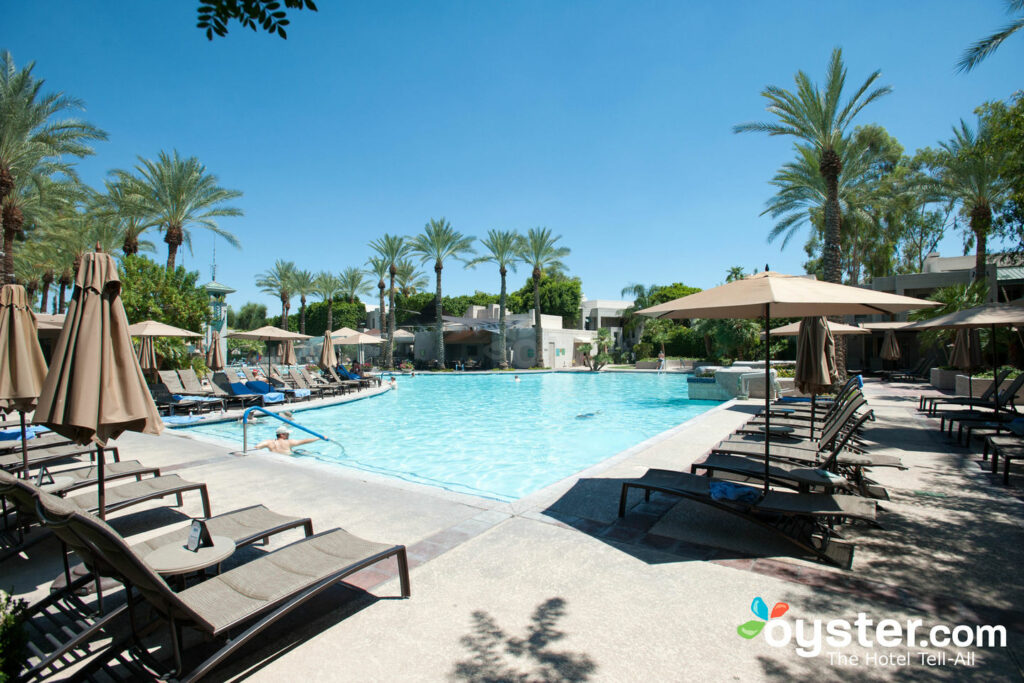 Just under a three-hour drive from Yuma is Phoenix, which clocks approximately 3,863 hours of sunlight each year. Like its distant neighbor, the city is hot — there are usually more than 100 days of temperatures rising above 100 degrees. In fact, in June 2017, it was so hot in Phoenix that flights had to be grounded.
A Luxury Hotel Pick:
Sin City might have plenty of neon lights illuminating the Strip 24 hours a day, but it also has a fair share of natural light, too — 3,825 hours of it each year. High temperatures fluctuate greatly depending on season. The dry heat in the summer, which reaches an average high of 104 degrees in July, might be unbearable to some (though, there are always the lavish pool parties to enjoy), but the average high in December is a mild 57 degrees.
A Luxury Hotel Pick:
It's probably safe to say Arizona is the sunniest state in America, with Tucson breaking into the top five. It gets an average 3,806 hours of sunlight annually, but due to its higher elevation, it's a bit cooler than Phoenix and Yuma. June is typically the hottest month with a average high of only 100 degrees — Phoenix and Yuma both average 106 degrees in July.
A Luxury Hotel Pick:
Moving farther east, we come across the appropriately nicknamed Sun City, which receives 3,763 hours of sunlight each year. Less than 10 inches of rain falls annually, and there are usually over 300 days of sunshine. El Paso is significantly cooler than the other cities on this list, with none of its average highs breaking 100 degrees — June only hits 96.
You'll Also Like:
All products are independently selected by our writers and editors. If you buy something through our links, Oyster may earn an affiliate commission.