When summer comes, travelers look to beaches and lakeside retreats are often overlooked for their larger, sandier (and more crowded) oceanfront counterparts. We here at Oyster love the surf and sand just as much as the next sun worshipper, but we'd caution against forgetting about the picturesque lakes that dot the U.S. Not only do many lakeside getaways provide the same awesome temperatures and activities as beach locales, but they're also often calmer and cheaper as well. Here's a list of the six most beautiful lakes in the U.S. that are certainly worth a visit this summer.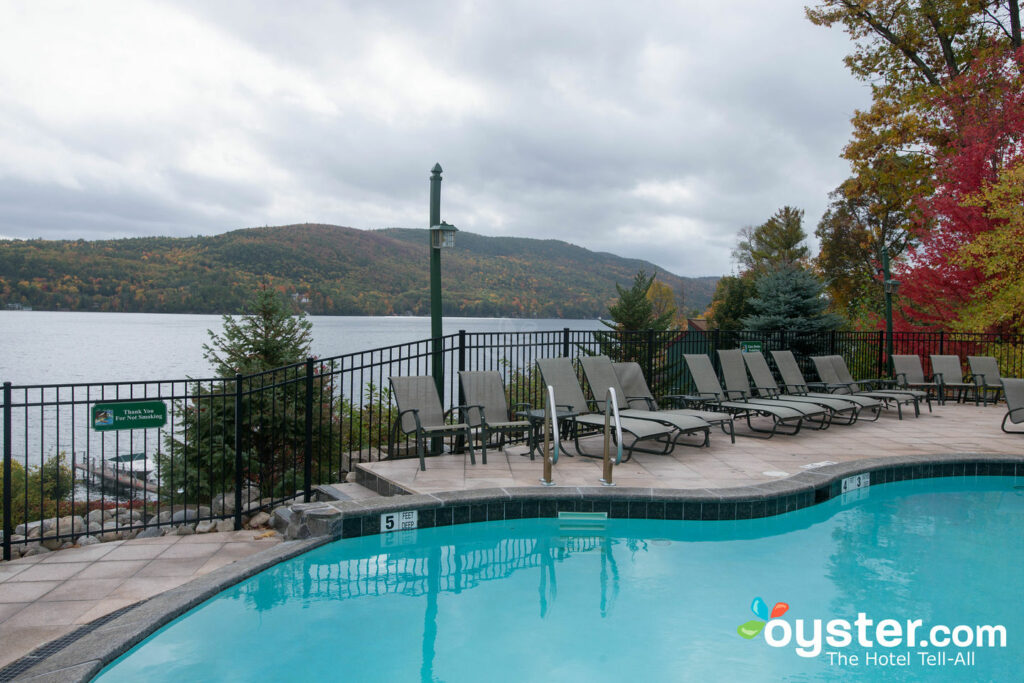 Lake George checks off all the boxes of what you'd look for in a typical lake retreat — which is exactly why we love it. Though it's a low-key year-round destination, summer months are most popular, particularly among families traveling the hour from Albany or 45 minutes from Saratoga Springs. Lake-focused activities include rafting, parasailing, and kayaking, and visitors can also golf, go horseback riding, and hike the surrounding Adirondacks.
Where to Stay: The Lodges at Cresthaven
Lake Tahoe reaches its peak tourism during the winter ski season, but in the summer, a smaller — but equally outdoorsy — crowd comes for the hiking, fishing, and kayaking. The brave of heart swim in the chilly lake waters, and other fun activities include hot-air ballooning and gondola rides. There are also a few dispersed museums and historic mansions for those seeking a bit of culture during their lakeside getaway.
Where to Stay: Hyatt Regency Lake Tahoe Resort, Spa and Casino
Host city of the 1980 Winter Olympics, Lake Placid nonetheless experiences its busiest season in the summer, thanks to leisurely activities such as swimming and boating. But bon't let the name "Lake Placid" fool you; the actual lake is a couple miles away. Instead, the village of Lake Placid lies on the shores of Mirror Lake, where visitors often take out kayaks and canoes.
Where to Stay: Hyatt Regency Lake Tahoe Resort, Spa and Casino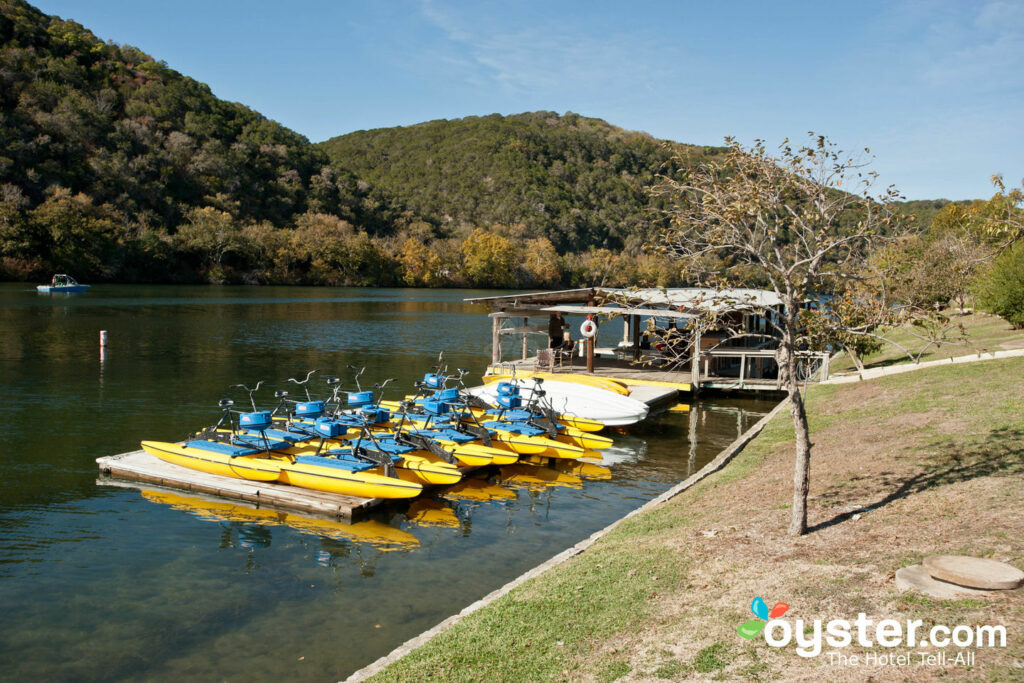 Part of the Colorado River, Lake Austin is a lovely reservoir in Austin where city dwellers seek relief from the heat in the summer months. It, along with six others, makes up the Highland Lakes, and — while its main purposes include flood control and power generation — Lake Austin is also a popular spot for recreation; visitors can fish, boat, and kayak.
Where to Stay: Lake Austin Spa Resort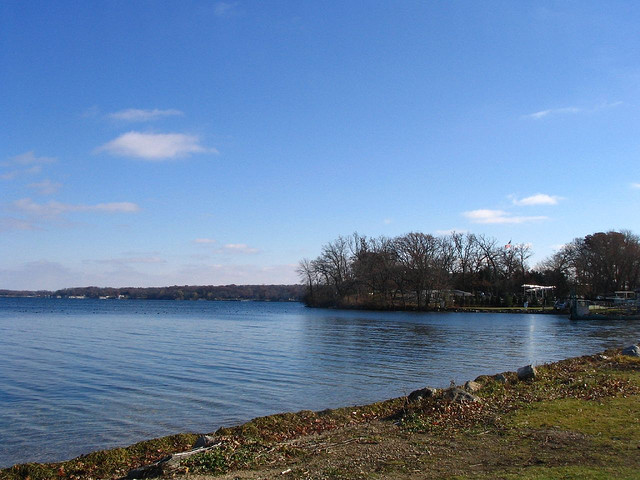 The same-named body of water in Europe may be better known, but Wisconsin's Lake Geneva is a lovely place to spend a summer weekend statside. The birthplace of Dungeons & Dragons (creator E. Gary Gygax was a longtime resident), Lake Geneva is a quiet town with little shops, cute eateries, and of course, lakefront locales. Visitors and residents sail, boat, parasail, golf, and swim during the warmer months.
Where to Stay: Grand Geneva Resort & Spa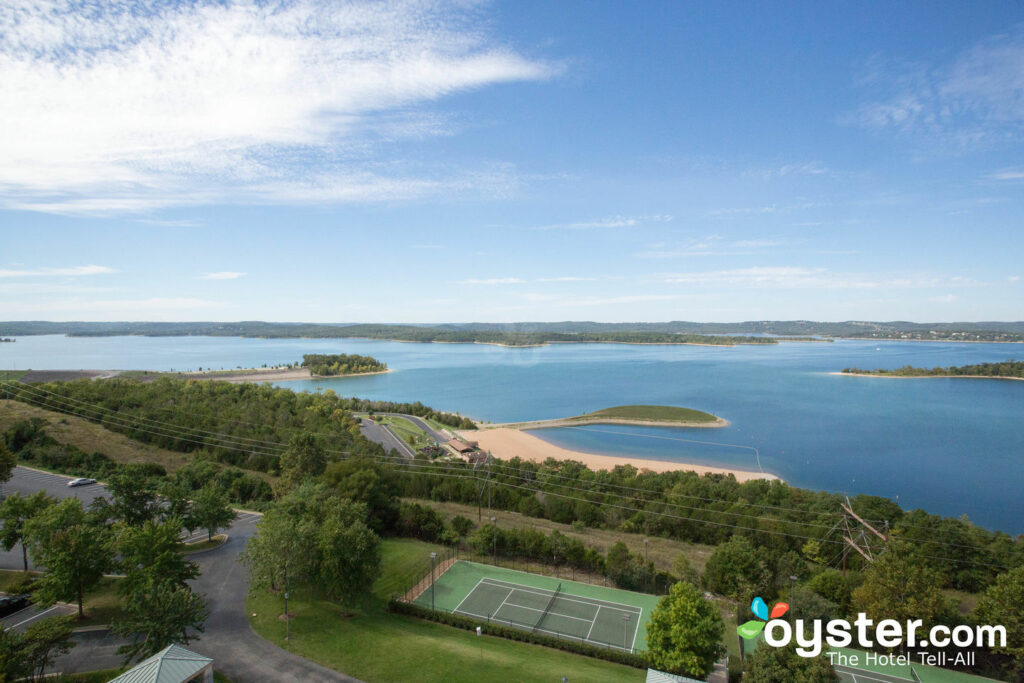 Table Rock Lake is a massive fifty thousand acres of water running through the Ozark Mountains. Since the 1930s, it has been a popular escape for fishing, but more recently, water sports have become quite popular; during the summer, tourists from around the U.S. come to Table Rock to jet-ski, swim, tube, boat, and even scuba-dive.
Where to Stay: Chateau on the Lake Resort Spa & Convention Center
Hangin' out lakeside can often become a bit chilly–no matter the season. On your next lakeside adventure, snag a lazy, cozy cardigan for when the temps drop.
All products are independently selected by our writers and editors. If you buy something through our links, Oyster may earn an affiliate commission.