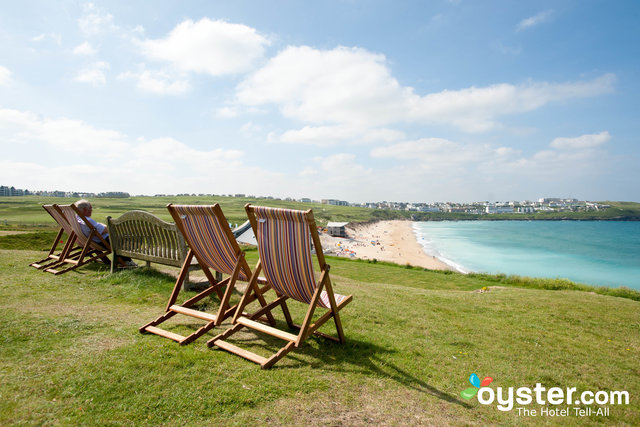 The British summer is a glorious thing to experience -- especially when the sun shines -- and there's no better way to do so than with a stay in a hotel that overlooks gently lapping water and swathes of golden sand. So we scoured through our database and successfully discovered the seven UK hotels that best tick all the boxes when it comes to a seaside stay; which means, they all have stunning views of the ocean from coastal perches along the water.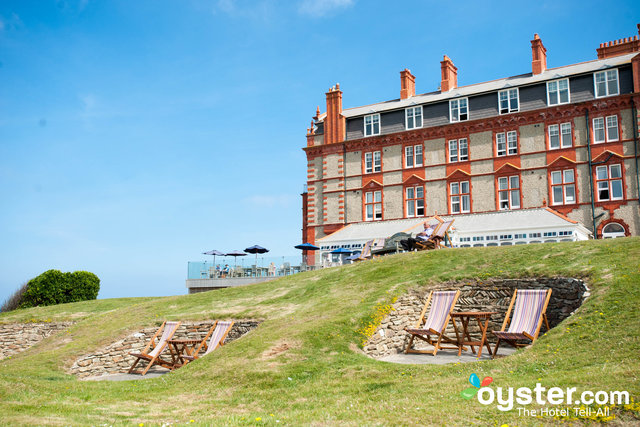 This
beautiful, historic building sits atop a cliff, which affords guests
some fantastic views of Fistral Beach. Stone-lined alcoves are tucked
into the cliff, too, so you can relax with a good book, all while overlooking
some of Cornwall's most spectacular coastline. There's also a spa with an indoor heated pool (for days when you don't fancy a dip in the sea), steam room, sauna, and hot tub.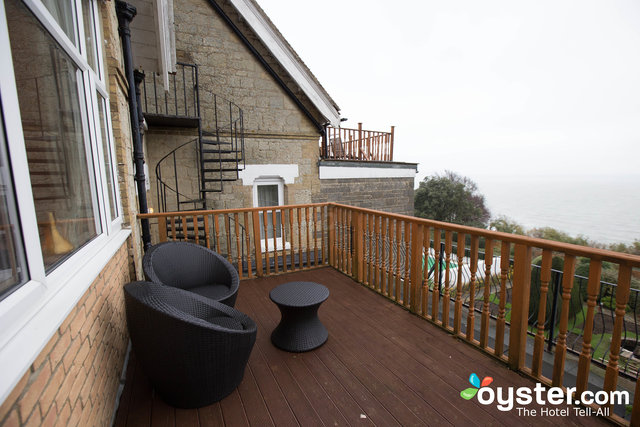 If
you're looking for panoramic sea views from a cliff-top location, then
this is the place for you. The Luccombe Hall Hotel is an affordable
hotel that overlooks Sandown Bay in the south east of the Isle of
Wight, and its position means that many of the rooms have sea views,
as does the restaurant.
There's
a direct path down to the beach, too, but beware — if you descend those
155 steps, you'll eventually have to climb back up!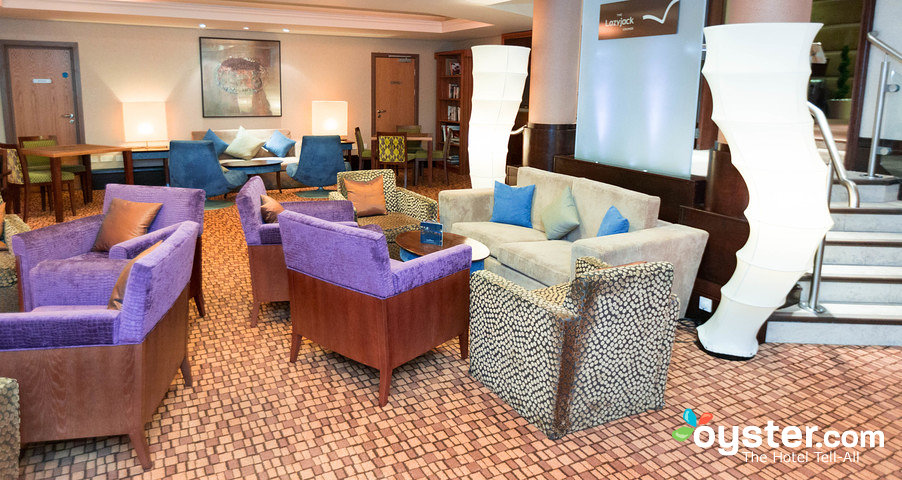 This
luxury Channel Islands hotel is situated right on the waterfront in
St. Helier with gorgeous views of the harbour and the sea beyond.
There's a very modern, luxurious feel to the property and it tends to
attract a party crowd — which might not be to everyone's taste, but if
you're looking for fantastic views, a varied nightlife, and spa
facilities, you can't go wrong with the Royal Yacht Hotel.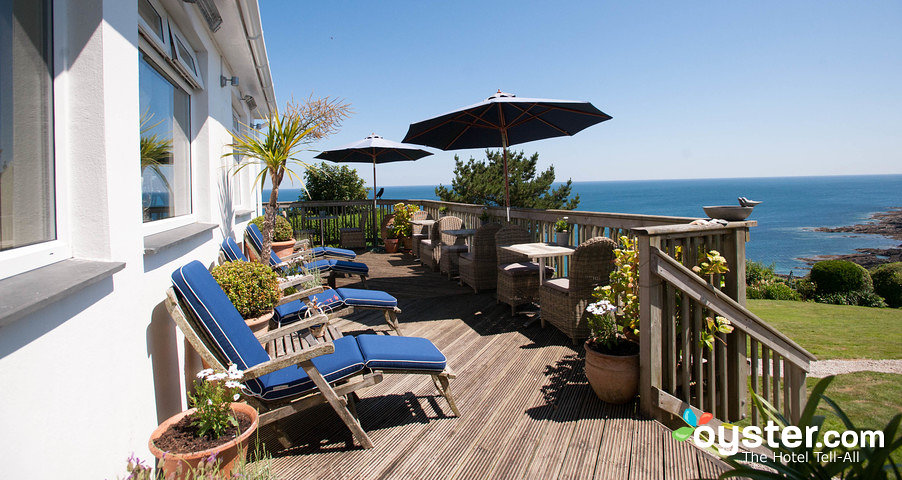 This
kid-friendly hotel looks out on a rugged stretch of the Cornwall
coast and all but one of the 15 rooms have sea views. If you're after
a beach holiday then this is a great choice as the rooms have been
designed to reflect elements of the coast with bright decor in pale
blues, white, and cream. You'll also find beautiful little details
like driftwood accessories, retro radios, and comfy seating on the
deck outside your room.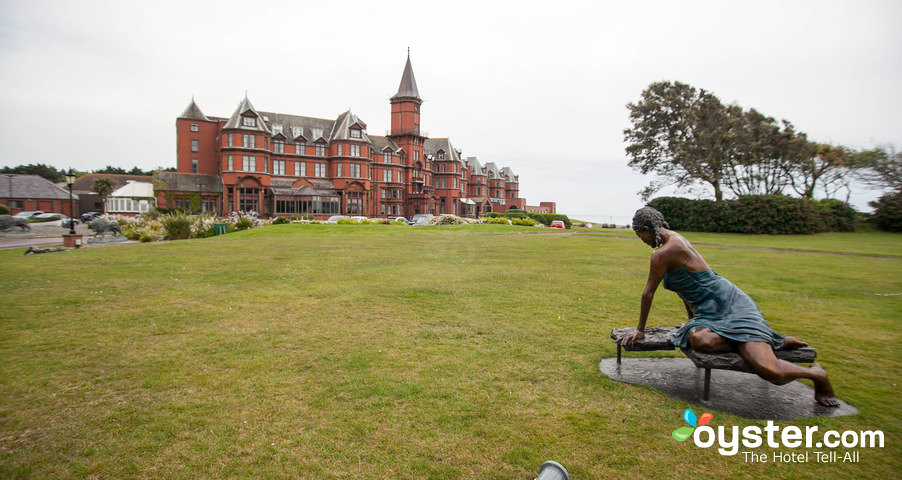 This
beautiful Irish property has relaxation in mind, with views of the
sea gently lapping at the shore and some fantastic places to eat. You
could spend your day exploring the nearby Mourne Mountains before
coming back to a hearty meal at the Percy French Inn, or you could
take some time out in the spa ahead of a relaxing stroll on the beach.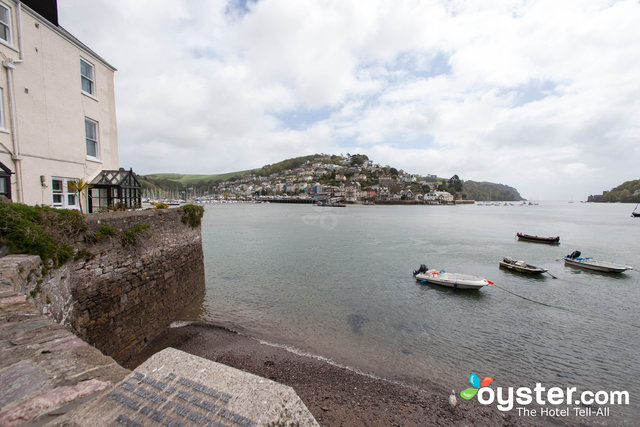 This
small inn offers just seven bedrooms, all of which have been beautifully
decorated, but nonetheless haven't lost that historic charm that makes old buildings like this so special.
The Bayards Cove Inn makes a great base from which to explore Dartmouth, while the
restaurant-come-coffee-house on the ground floor is an even better place to linger before you head out.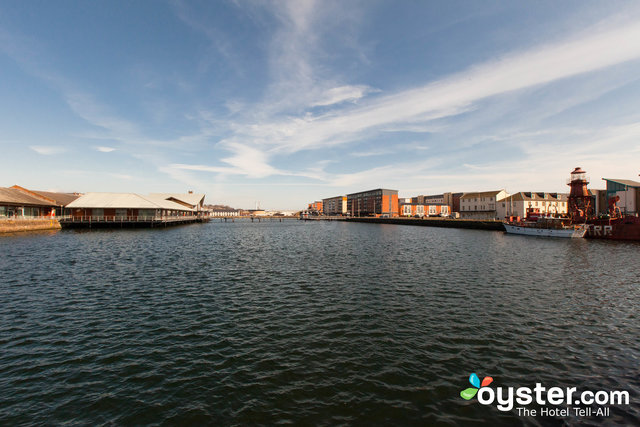 This
scenic quayside hotel and spa overlooks Dundee's old docks and it's
easy to reach the city centre from the hotel on foot. If relaxation is high on
your list of priorities for your holiday then this could be a great
choice as there's an on-site Japanese-style spa with a herbal sauna
and ozone pool. While this hotel might be more orientated towards
business guests, it's in a great position for those of you who want a
base from which to explore Dundee.
It's not hard to find a beautiful sea view around the UK and there's definitely something for everyone. Whether you're a family looking for a beach holiday, or a couple looking to explore a new and exciting part of the country, there's something here for you.
All products are independently selected by our writers and editors. If you buy something through our links, Oyster may earn an affiliate commission.