Spain is the second most-visited country in the world, hitting a new high of 82 million visitors last year. And although Madrid and Barcelona are popular cities worth visiting, there are plenty of must-see islands, too. From the Balearics to the Canaries, we picked out the best Spanish islands to add to your bucket list.
When it comes to Spanish islands, Majorca is likely the first one to come to mind — and for good reason. For starters, it's the biggest — not only of the Balearics, but of all the islands belonging to Spain. And it really does have it all — beautiful beaches, stunning secluded coves, the majestic Serra de Tramuntana mountain range, and fertile farmland dotted with charming traditional villages. Millions of tourists visit the island each year, and many come just for its capital, Palma, which boasts a medieval old town, a lively cultural calendar, vibrant nightlife, and world-class dining.
Majorca Hotel Pick:
Often thought of as Majorca's quieter little brother, Minorca certainly has a more relaxed vibe. It features some wonderful sandy beaches — many of which are completely unspoiled thanks to it being declared a UNESCO Biosphere Reserve in 1993. However, that doesn't mean that there are no resorts around the coast that cater to the families that visit each summer. Its capital, Mahon, is also worth a day trip. It features one of the world's largest natural harbors and plenty of handsome colonial architecture. At the opposite end of the island is its second city — Ciutadella — which is home to a perfectly preserved old town with roots that date back to the fourth century.
Minorca Hotel Pick:
Of all the Balearic Islands, Ibiza is closest to mainland Spain and draws jet-setting partiers from around the world. Hippies flocked to Ibiza in the '60s and '70s, though it's now mainly famous for its clubbing scene. It's not all about carousing, though — the island has some spectacular sandy beaches, both with and without beach clubs. These days, Ibiza has also become a destination for spiritual holidays, with yoga and meditation retreats galore, and vegan eateries springing up all over the island.
Ibiza Hotel Pick:
Formentera was once a blissfully quiet island, visited only by in-the-know travelers. Today, it's a hot holiday destination frequented by celebrities and the yachting set, though the influx of well-heeled visitors hasn't detracted from the charm of the place. It's the smallest of the Balearic Islands, with miles of white-sand beaches and crystal clear seas. And although the secret may be out, the lack of an airport keeps visitor numbers down. It's only accessible by sea, and a regular ferry service runs from Ibiza to Formentera for those of us who aren't lucky enough to have a private yacht.
Formentera Hotel Pick:
The largest of the Canary Islands, Tenerife has a lot more to it than sunshine and beaches. The dramatic landscape is dominated by Mount Teide volcano, but there are also mountain ranges, forests, and rugged cliffs that make the island a great place for hiking. Somewhat surprisingly, Tenerife is also home to five Michelin-starred restaurants and numerous vineyards that produce tasty local wines.
Tenerife Hotel Pick: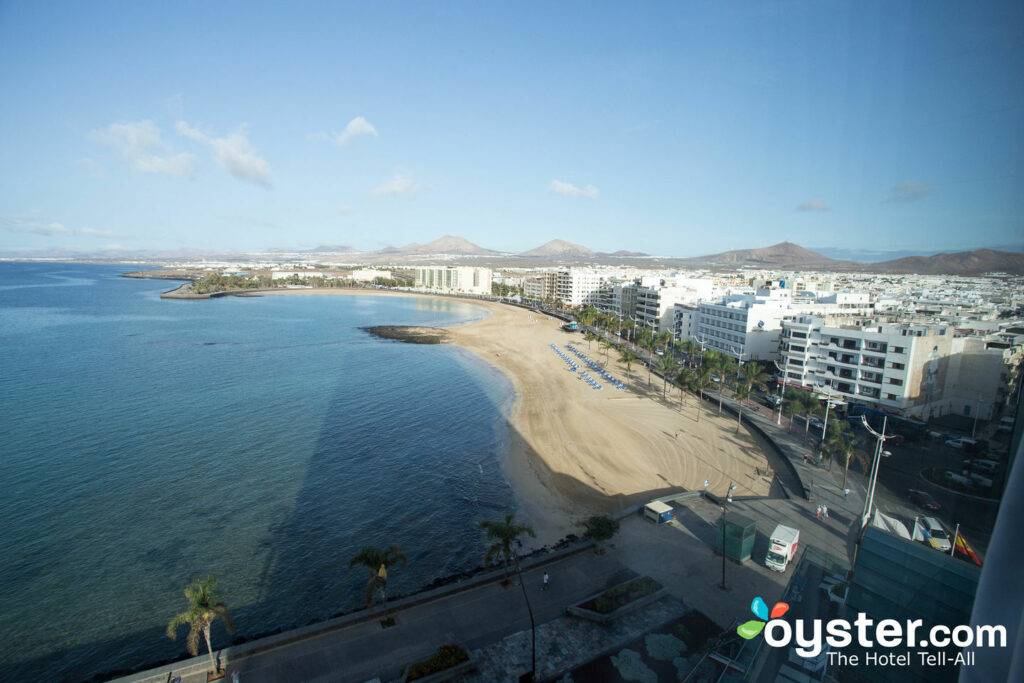 Known for its dramatic volcanic landscape, Lanzarote is arguably the most interesting of the Canary Islands. As with the other islands in this archipelago, the year-round mild climate here makes it a great place for an off-season beach holiday — that is, if you're not put off by the unusual presence of black volcanic sand. The house of local artist Cesar Manrique is well worth a visit — it's built into the caves formed by bubbles in the lava flow. The vineyards on the island are also a popular attraction, as the vines are planted in pits dug into the black soil, and strongly resemble lunar craters.
Lanzarote Hotel Pick:
As its name suggests, Fuerteventura is known for strong winds that blow almost constantly throughout the year, making it a mecca for all kinds of surf sport enthusiasts. It's the second-largest of the Canary Islands, with over 90 miles of white-sand beaches. There are also some fantastic dunes you can visit and just off its north coast, Isla de Lobos is home to crystal clear waters.
Fuerteventura Hotel Pick:
8. Isla de Arosa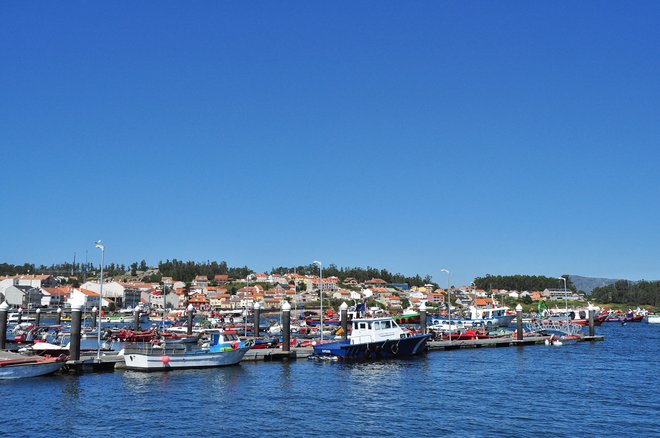 Unlike most of the Spanish islands, this unusually shaped isle is actually connected to the mainland via a carriageway. Located in Galicia, this island is in the northwest region of the peninsular and less of a summer destination for foreign tourists. August, however, still sees vacationers pouring in to enjoy the various beaches and buzzy promenade lined with bars and restaurants. A section of the island is also now a nature sanctuary for birds, with designated hiking paths and some wonderful views of the rugged coast.
You'll Also Like:
All products are independently selected by our writers and editors. If you buy something through our links, Oyster may earn an affiliate commission.