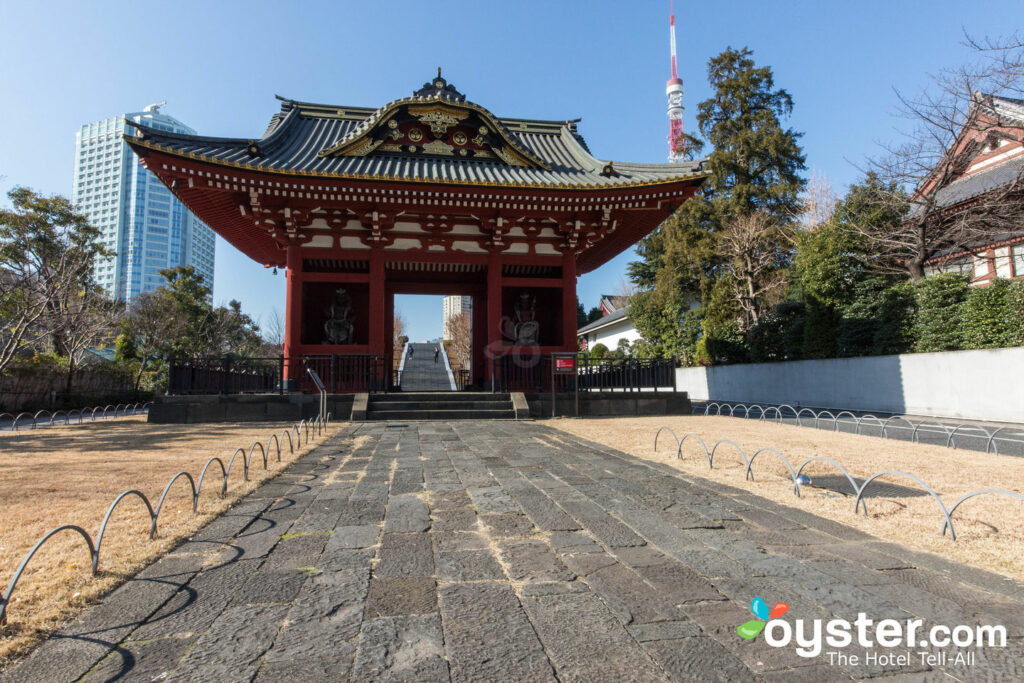 Packed with both modern and ancient culture, Japan makes for a fascinating travel destination. One could spend months exploring the scenery, food, history, and captivating people in the country. However, if you're only visiting for a little over a week, consider this itinerary, which will help you maximize your time. Given the tight timeframe, we focused on two of Japan's most famous cities, Tokyo and Kyoto. Below, check out our day-by-day breakdown of what to do and see plus where to stay, so you can make the most of your vacation.
Day 1: Arrive in Tokyo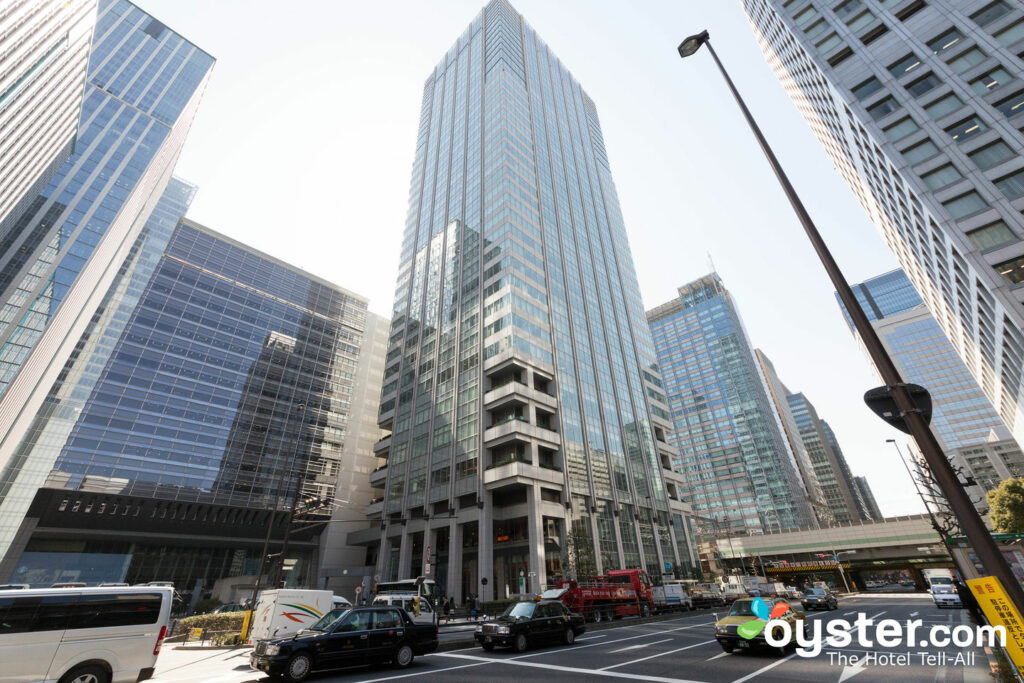 Fly into Tokyo's Narita International Airport, which is located about 40 miles from the city center. Free shuttle buses to and from its three main terminals allow travelers to easily get to where they need to be upon arrival.
At first, Tokyo's different districts may seem confusing, but the easy access between them via several train lines makes location-hopping a breeze. Settle into a hotel in the Tokyo Station district, a central location to explore the entire city. For luxury and convenience, nothing beats The Tokyo Station Hotel. It provides modern ambience with the benefit of being near a busy metro station. The hotel is surprisingly well insulated from the hustle and bustle outside, and it offers multiple dining options as well as free Wi-Fi. The Hotel Metropolitan Marunouchi has a similarly convenient location. Plus, it bills itself as budget-friendly, and it is a good value for its caliber.
Day 2: Spend a Full Day in Western Tokyo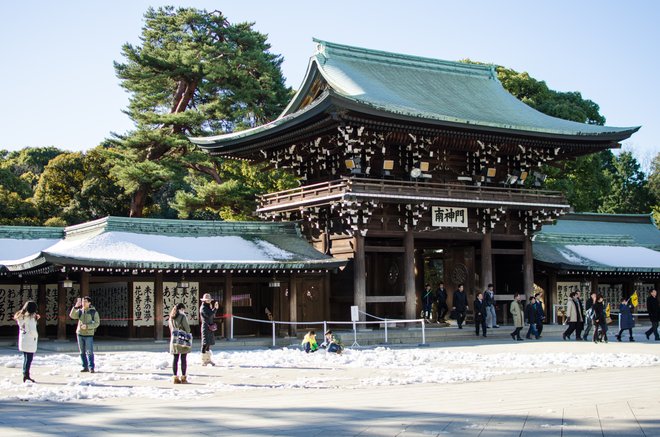 Two days in Japan's capital may not seem like enough time, but a lot can be covered in 48 hours. The first day includes a fast-paced walking trip through the busy shopping districts of Western Tokyo, while the second day will have you exploring the historic Asakusa district and the ultra-modern Odaiba district.
Start your day at the Meiji Shrine, which was built in 1920 and dedicated to Emperor Meiji, the first emperor of modern Japan, as well as his wife, Empress Shoken. To get there, take the Yamanote Line to Harajuku Station. From the main gate of the shrine, cross the street in front of Harajuku Station and explore the trendy shops and boutiques lining Takeshita Dori (Takeshita Street). Keep in mind that most shops do not open before 11 a.m.
At the end of Takeshita Dori, head south to the luxury stores of Omotesando (these serve a slightly more well-heeled crowd than Takeshita). Walk down toward Omotesando Hills, a six-story building with over 100 shops, cafes, and beauty salons, before heading back toward Harajuku Station.
Then, walk towards Shibuya. Pass the Yoyogi National Stadium and turn south at the first light. Plan to spend at least two hours exploring the vibrant district, which is filled with nightclubs, restaurants, and shops. From there, take the train from Shibuya Station to Shinjuku.
Once you arrive in Shinjuku, the first thing you'll want to do is walk to the Tokyo Metropolitan Government Building, the second tallest building in the city, and head up to its free observation deck. Then, spend the rest of your day exploring the shops and restaurants around Shinjuku.
Day 3: Spend a Full Day in Asakusa and Odaiba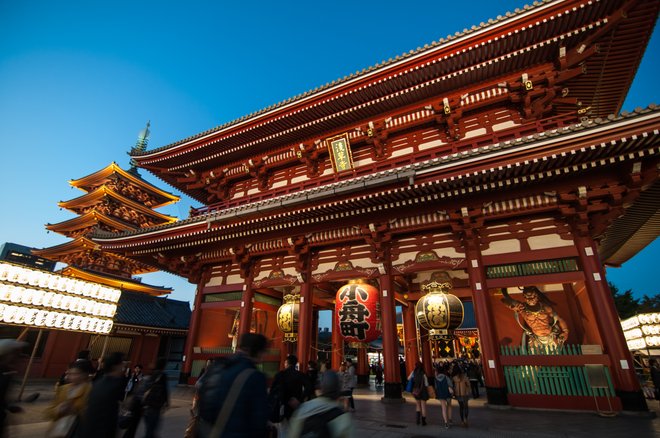 Begin in Asakusa at the Kaminarimon Gate, which leads to the ancient Buddhist temple called Senso-ji. The temple is the main attraction, but first, admire the over 1,000-year-old gate. Continue moving toward the temple, strolling through the historic Nakamise Dori, where shop proprietors and food vendors have been serving customers for centuries. Completed in 645 C.E., Senso-ji is Tokyo's oldest temple and was built for Kannon, the goddess of mercy. (Note: the temple's pagoda is being renovated through September 2017, but that should have only a minor impact on your visit.) When you're done, the old-fashioned neighborhoods around Asakusa are well worth a visit, too.
Next, head to Sumida Park, an area that runs alongside the Sumida River and is a popular spot to view cherry blossoms in the spring. Once there, take the sightseeing water bus to Hama-rikyu Gardens. This scenic garden stands in stark contrast to the modern skyscrapers of the adjacent Shiodome district. The garden also features seawater ponds and a traditional teahouse where visitors can rest and enjoy some tranquility.
Leave the garden and head to Shiodome Station. Here, board the Yurikamome elevated train to Odaiba. Tip: Sit in the front of the first car for the best views. Arrive at Daiba Station and explore the Aquacity and Decks shopping and entertainment malls. Inside, you will find a large variety of shops, restaurants, and indoor theme parks, including Legoland.
Next, head south to Palette Town, a large shopping complex, and enjoy the VenusFort shopping mall and Toyota Mega Web, which shows off all of Toyota's latest cars and devices. Take the walkways to DiverCity and explore if you wish; then, go south to the National Museum of Emerging Science and Innovation (Miraikan).
Walk south toward the Telecom Center and cross the street to Ooedo Onsen Monogatari, an Edo period-themed hot spring. Finish off the day with a relaxing soak.
Day 4: Travel From Tokyo to Kyoto
Temples, shrines, and other historic structures all await in Kyoto. In fact, this city is so historically significant that the area was purposefully avoided in air raids and atomic bomb drops during World War II. Take the Shinkansen (the famed bullet train) from Tokyo to Kyoto (it's about a three-hour trip). The Japan Rail Pass can be cost effective—roughly 30,000 yen (or $260 USD) will offer unlimited rides on the railroad for seven days.
Once in Kyoto, the Hotel Granvia Kyoto will be the most convenient bang-for-your-buck option. It's located inside Kyoto Station, a major transportation hub with easy access to pretty much all of the city's sightseeing spots.
Days 5 and 6: Spend Two Days in Kyoto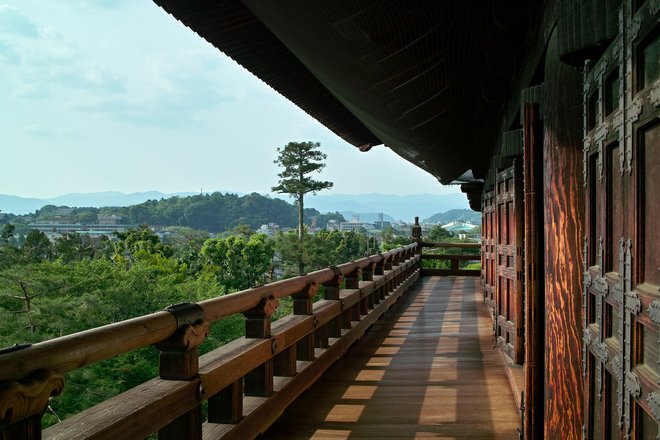 Now that you're settled in Kyoto, how do you go about exploring it? Here's what we recommend.
Day 7: Eastern Kyoto, Full Day
This day is suited for folks who like to move at a medium pace. It winds through Kyoto's narrow streets and peaceful residential areas, while taking breaks at many of the city's most popular temples and shrines.
Begin your day at Ginkaku-ji, a Zen temple that was once the retirement villa of an art-loving shogun. Stroll along Philosopher's Path, which runs along the canal between Ginkaku-ji and Nanzen-ji. The path is even more beautiful in the spring, as it's bursting with cherry blossom trees. At the end of the path, look for signs to Nanzen-ji, a Zen Buddhist temple that dates back to the mid-13th century. Make sure to check out the view from Sanmon gate and the gardens at the main temple as well as explore the smaller sub temples. Finish near the brick aqueduct at the rear.
From there, a trail leads off along a small canal to the Keage Incline. This is another beautiful cherry blossom trail in Kyoto, and has an impressive shrine waiting for you at the bottom.
Turn right at the huge torii (gate) and you'll come across Heian Shrine, which dates back to 1895 and was built to celebrate the 1100th anniversary of Kyoto being Japan's capital (it's now Tokyo). Make your way back to the torii when you're finished and head to Yasaka Shrine via Maruyama Park. This Shinto shrine is over 1,300 years old and one of the most famous in Kyoto. Gion, located in front of the Yasaka Shrine, is the most well-known geisha district in Kyoto. Spend some time wandering around the picturesque area, which is packed with bars, exclusive restaurants, traditional teahouses, and shrines. You might even catch a glimpse of a geisha dressed in a kimono.
Relax for a while before heading to Kodai-ji, another important temple in Kyoto's Higashiyama district. Established in 1606 in memory of one of Japan's greatest historical figures, Toyotomi Hideyoshi, this temple should not be missed. Once you've exited Koda-iji, move south through the historic shopping streets, and continue past the Ninen-zaka and Sannen-zaka steps, until you arrive at Kiyomizu-dera Temple. Founded in 780 C.E., the temple was built on the site of the Otowa Waterfall. (Note: The temple's main hall will be covered up from February 2017 to March 2020 due to renovations on the roof, but visitors will still be able to enter.)
End your day with dinner in Pontocho, one of Kyoto's most atmospheric dining areas. The narrow alley, which lies one block west of the Kamogawa River, is packed with restaurants that serve a range of delicacies such as yakitori. Many establishments now offer English menus as well.
Day 8: Arashiyama, Full Day
Today will be another fairly brisk-paced outing through the Arashiyama district, a popular tourist destination in the western outskirts of Kyoto. After arriving in Arashiyama, head to the monkey park that's south of the Togetsukyo bridge. Walking up the hill takes about 20 minutes, but the views of Kyoto (and the monkeys) are worth it. Cross the bridge and soak in the sights there as well.
After taking in the beauty, head to Tenryu-ji, the most important temple in Arashiyama. It was built in 1339 and is now registered as a UNESCO World Heritage site. From the temple, walk to Arashiyama Station and rent a bicycle. Then, pedal into the bamboo groves behind the temple. Unfortunately, you won't come across any pandas, but if you turn right at the entrance of Okochi-Sanso Villa, you'll be on your way to Jojakko-ji. Built in 1596, this temple has a quiet and understated atmosphere that's meant for prayer and meditation. The best time to visit is in the fall, when the maple trees change colors. Next, head north and stop at Gio-ji, another small and quiet temple known for its moss garden.
Move along the main road until you reach the historic Saga-Toriimoto Preserved Street. It's lined with traditional townhouses that are constructed in the style of the Meiji period (1868-1912). Move through the shops and restaurants (this may be a good spot to have lunch). Then, head to Otagi Nenbutsu-ji, a temple whose grounds feature more than 1,000 small stone statues, each with a unique facial expression meant to represent the varied devoted followers of Buddhism.
For your next and final stop, head to Daikaku-ji, a large temple that was built in the early 800s, hosted peace talks in the 12th century, and has been used as a location for movies.
Day 9: Travel From Kyoto to Tokyo
You're not done in Kyoto quite yet. While there are numerous attractions that can be tackled in the morning (Kyoto Aquarium, Kyoto Tower, and Sento Imperial Palace), consider Nijo Castle for its elaborate design, English audio guides for 500 yen (or $4.50 USD), and the simple fact that it's a castle surrounded by five-story walls and a moat.
After your busy morning, take the bullet train back to Tokyo and spend the evening there. For something a little different, head to Akihabara. This district in central Tokyo is famous for its many electronic shops and has become the epicenter for Japan's anime and manga culture, with entire establishments devoted to the art. This otaku (diehard fan) culture has become an integral part of Japanese life, primarily for the youth, and is worth experiencing, even if you're not a fan of the form. Plus, the area at night is too cool to miss (think of a less bombastic Times Square).
If You Have Three More Days…
If you're able to stay for a few more days, then you'll probably want to spend those extra hours in Tokyo. Some additional spots to visit are the Tokyo Imperial Palace, the residence of Japan's imperial family; the sprawling Tsukiji fish market; and Ginza, the city's most famous upmarket shopping, dining, and entertainment district. How upmarket is it? Well, one square meterof land in the district's center is reportedly worth over 10 million yen (or $90,000), making it one of the most expensive real estate spots in Japan.
If You Have Seven More Days…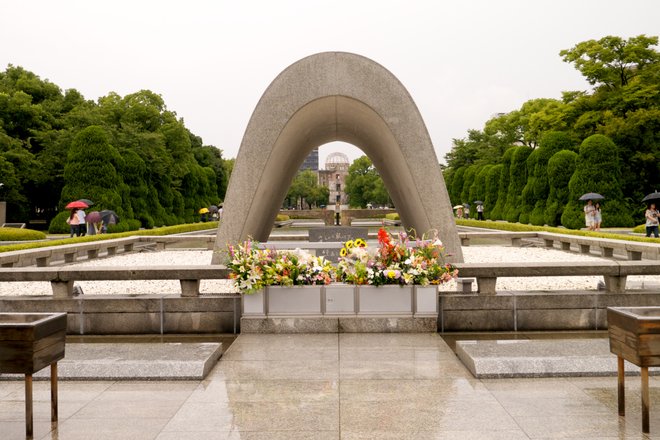 Decided to spend a full two weeks in Japan? We can't say we blame you. Now you've got the time to visit Hiroshima. You will still be starting and ending your trip in Tokyo, but instead of a seven-day Japan Rail Pass, buy a 14-day ticket and head to Hiroshima after Kyoto for a day or two. Since the bomb was dropped in 1945, major efforts have been taken to rebuild the entire city. Hiroshima Castle was reconstructed from rubble. The Peace Memorial Park, which is dedicated the city and people who were affected by the nuclear attack during World War II, is a popular tourist stop as well. You might want to check into the Sheraton Hotel Hiroshima, which is located right next to Hiroshima Station. The comfortable accommodations also feature a pool and fitness center.
The rest of your time can be split evenly between Tokyo and Kyoto. There are a number of pretty day trips possible from Tokyo for those craving some outdoorsy scenery. In the winter, there are a handful of ski resorts accessible from Tokyo, including Gala Yuzawa, which has its own seasonal train station. For an authentic "onsen" (hot spring) experience, take a train and bus to Chojukan in the mountains along the Houshi River, about three hours outside Tokyo, and stay overnight. From Kyoto, there are a number of interesting feudal castles that can be visited via a day trip, such as Himeji Castle.
You'll Also Like:
All products are independently selected by our writers and editors. If you buy something through our links, Oyster may earn an affiliate commission.