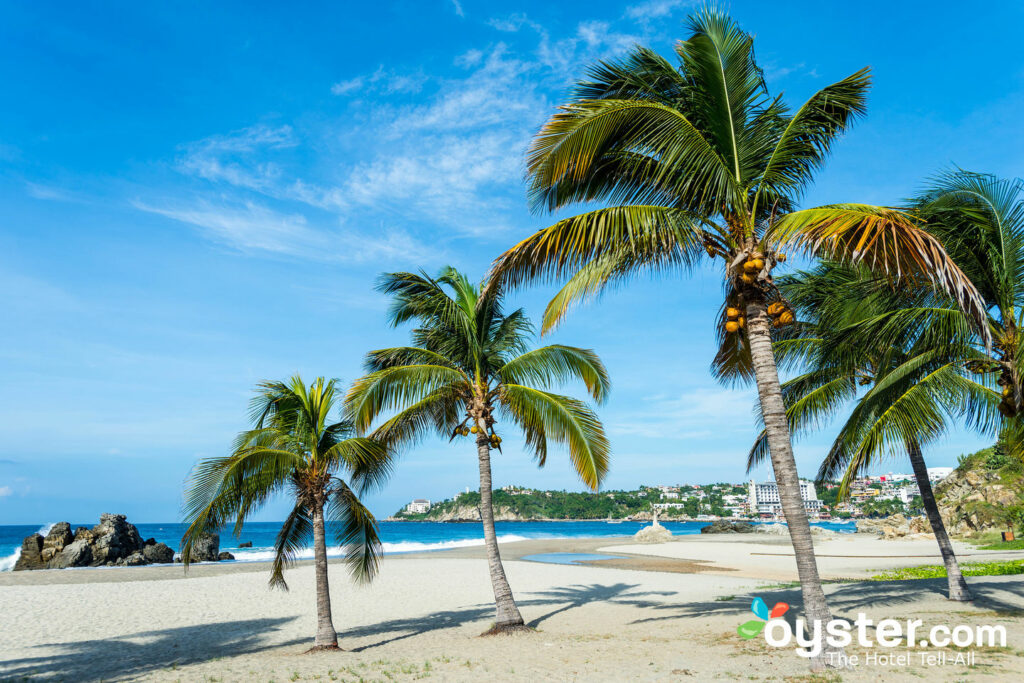 From the luxury resorts and wild parties in Los Cabos to the vivid aquamarine waters of the Riviera Maya and the gay-friendly scene in Puerto Vallarta, Mexico's beach destinations have been pulling millions of visitors for decades. And while a week or two at an all-inclusive resort or quaint boutique bungalow in those popular corners of the country has its perks, there are Mexican beach getaways that are still just below the radar for many travelers. Our current favorite is Oaxaca, where the towns of Puerto Escondido, Mazunte, and Zipolite deliver on everything from trendy restaurants and casual cafes to some of the prettiest beaches in the world. Read on for why we think coastal Oaxaca is Mexico's next big spot.
1. Coastal Oaxaca isn't Tulum — and that's a good thing.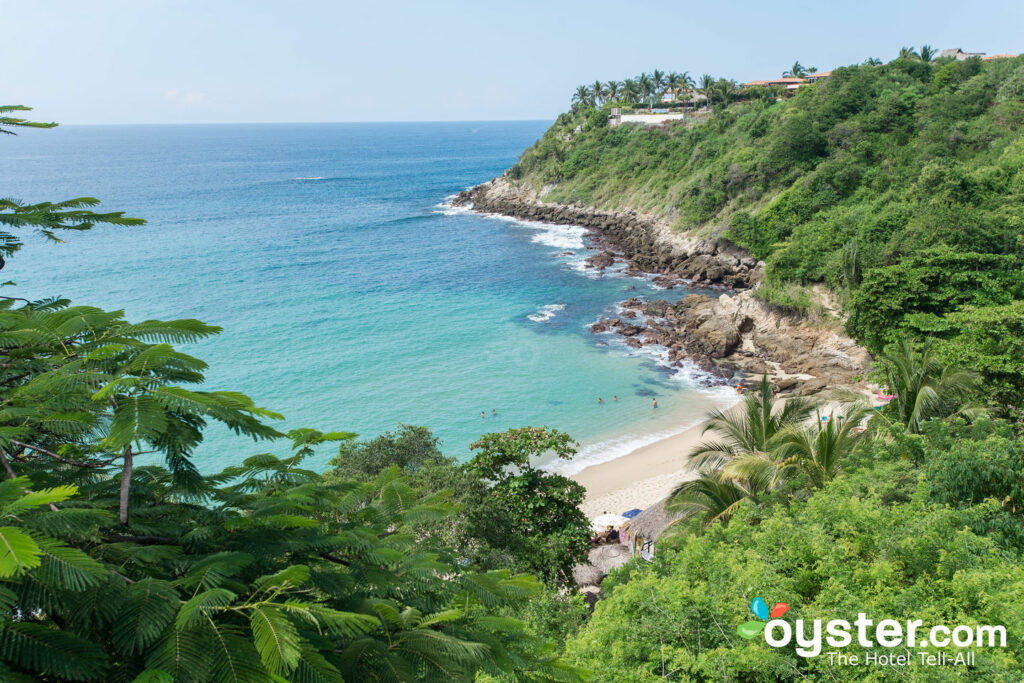 There was a time when the sleepy, tropical fishing village of Tulum was an escape from the massive resort towns like Cancun, Cozumel, and Playa del Carmen. Those days are long gone. Tulum's hotel rates are some of the highest in Mexico, especially for what you get. When you couple that with a near-constant onslaught of partiers, it can be a bit underwhelming. If you want a dash of Tulum's now-upmarket style without the prohibitive nightly rates, opt for Mazunte instead. While the landscape in this corner of Oaxaca is more desert than lush jungle, the bungalows cling to the sides of the steep mountains around town. Buzzing foodie joints line the pedestrian-friendly streets, and single-origin coffees are churned out by numerous cafes throughout the area. Mazunte is packed with that away-from-it-all ethos that Tulum once had, though it makes for a far better bargain.
2. The sunsets here are spectacular.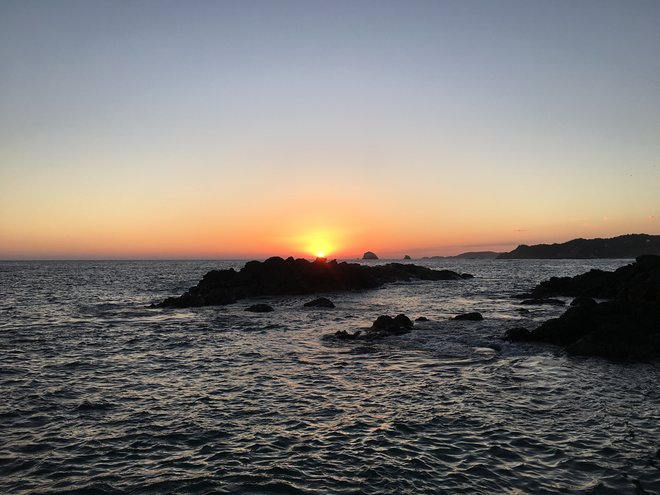 The towns in this part of Mexico have some of the most stunning natural scenery in the country. And their location at one of the southernmost points in Mexico means that views looking west are unimpeded. That translates to mind-blowing sunsets from almost anywhere along the coast. The most famous viewing spot is just north of Mazunte, at Punta Cometa. At the west end of the beach, hike up the hill and along a ridge to reach wide open views of the jagged Oaxacan coast as the sun dips down. You won't be alone here, as it's one of the most famous spots in Oaxaca, but it's magical nonetheless. If you're seeking a slightly less packed alternative, sunsets from the beach in Zipolite are also beautiful. Head to the east end of the beach, known as Playa del Amor, for gorgeous views west along the coast.
3. You can feel free to wear your birthday suit.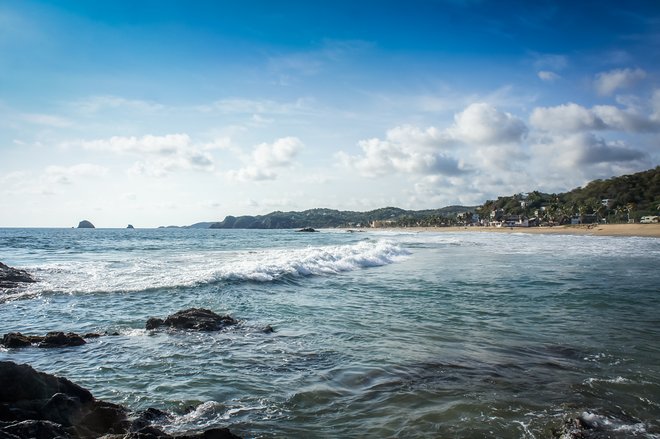 There are almost zero official nude beaches in Mexico, but Zipolite is one of the very few exceptions. Here, men and women of all ages can be spotted sunbathing and swimming in the buff. Cover up on the main street in town, especially while dining and in the public areas of most hotels. But along the sand, feel free to strip down. Playa del Amor, the most openly gay corner of the beach, can get a bit more scandalous, particularly after the sun goes down. Just remember that the same clothing-optional rules don't apply elsewhere along Oaxaca's coast.
4. You won't find chain restaurants or massive nightclubs.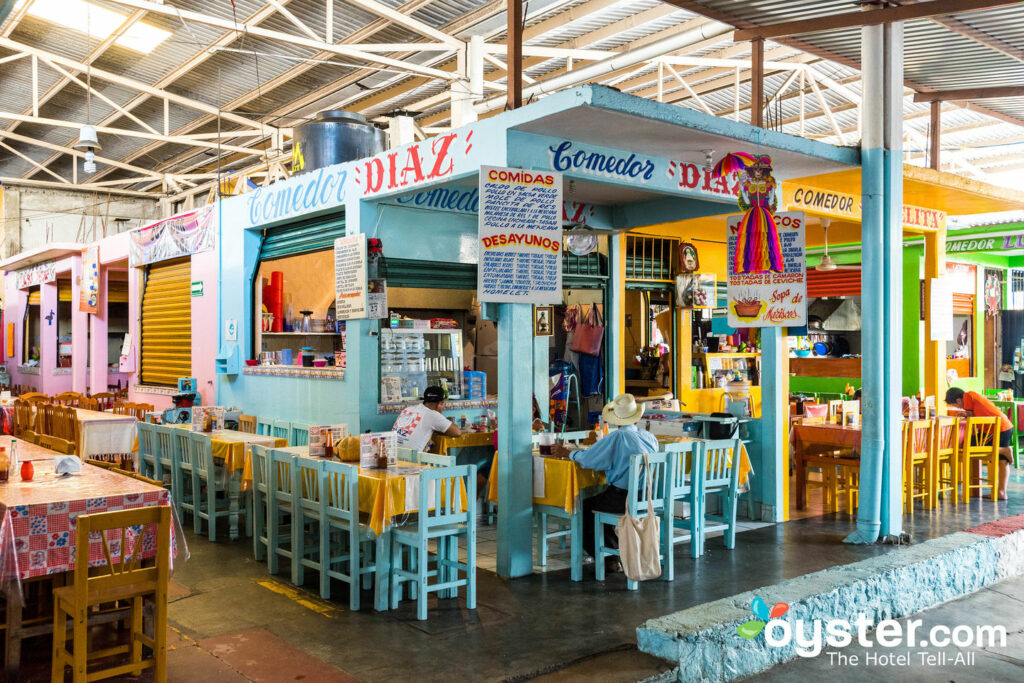 In most corners of coastal Oaxaca, you'll be hard-pressed to find the international chain restaurants that exist in destinations like Cabo and Cancun. Of course, there's plenty of authentic Mexican fare on offer, as well as lots of fresh seafood (the region is still a thriving fishing hub, after all). The mix of local joints and international-fusion spots makes eating here a fun affair, and the emphasis is on all things fresh. Beach bars are the norm in all of the coastal towns, and for the price of a cheap beer or two, you can post up on a lounge chair all day. At night, with little more than the glow of stars overhead, you're likely to catch a bit of guitar music on the sea breeze, or low bass coming from a lounge somewhere down the shore.
5. Nature is stunning along Oaxaca's coast.
The semi-arid landscape of Oaxaca is particularly beautiful where it meets the coast, but scenery isn't the only natural wonder you'll find around here. The coast near Mazunte is known for its sea turtle breeding habitats. Several different turtle species — including the endangered hawksbill, leatherback, and olive ridley turtles — use the beaches here as nesting grounds. Mazunte itself is home to the Centro Mexicano de la Tortuga, a center that not only educates tourists and locals on the native turtle populations, but also plays a role in their conservation and preservation. Peak turtle season is between July and January. You can also spot humpback whales in the waters off the coast between January and early March, while dolphin tours are popular year-round.
6. The beaches stay free of seaweed and massive crowds year-round.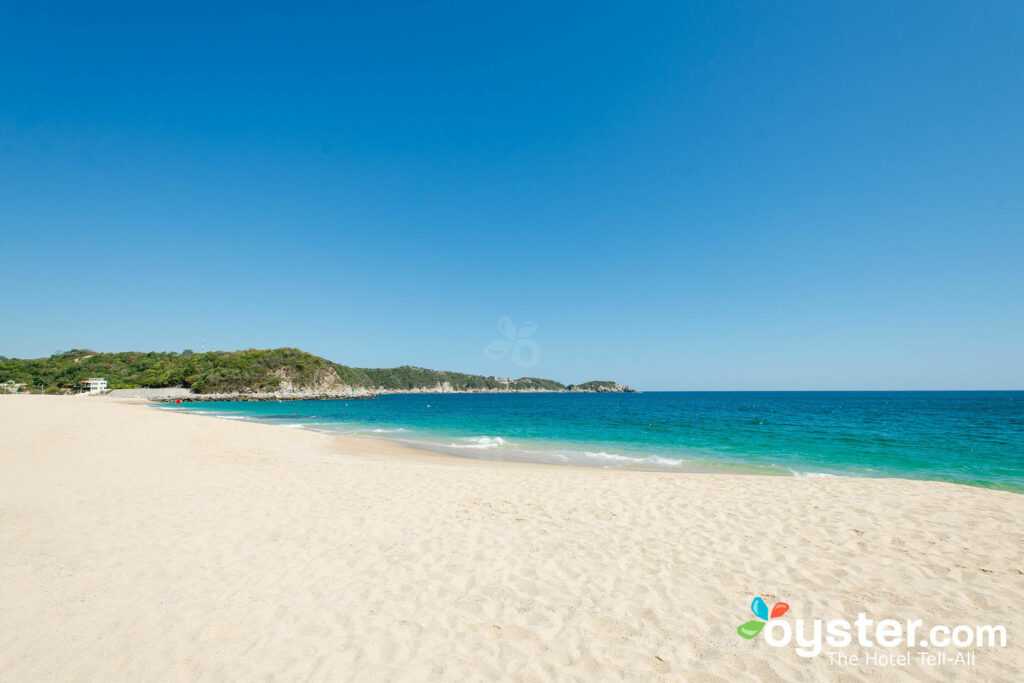 While massive sargassum seaweed blooms can mean that the Riviera Maya's beaches are anything but pretty for many months during the year, that isn't the case along Oaxaca's coast. In fact, each town here is blessed with gorgeous golden sand plus water that stays relatively clean compared to the more built-up beach destinations elsewhere in Mexico. That's particularly the case in smaller towns like Zipolite, Mazunte, and San Agustinillo. Unlike the busy beaches of Cancun and Cabo, you'll also find long stretches of sand that stay relatively free of elbow-to-elbow crowds.
7. You'll find some of the Western Hemisphere's best surfing.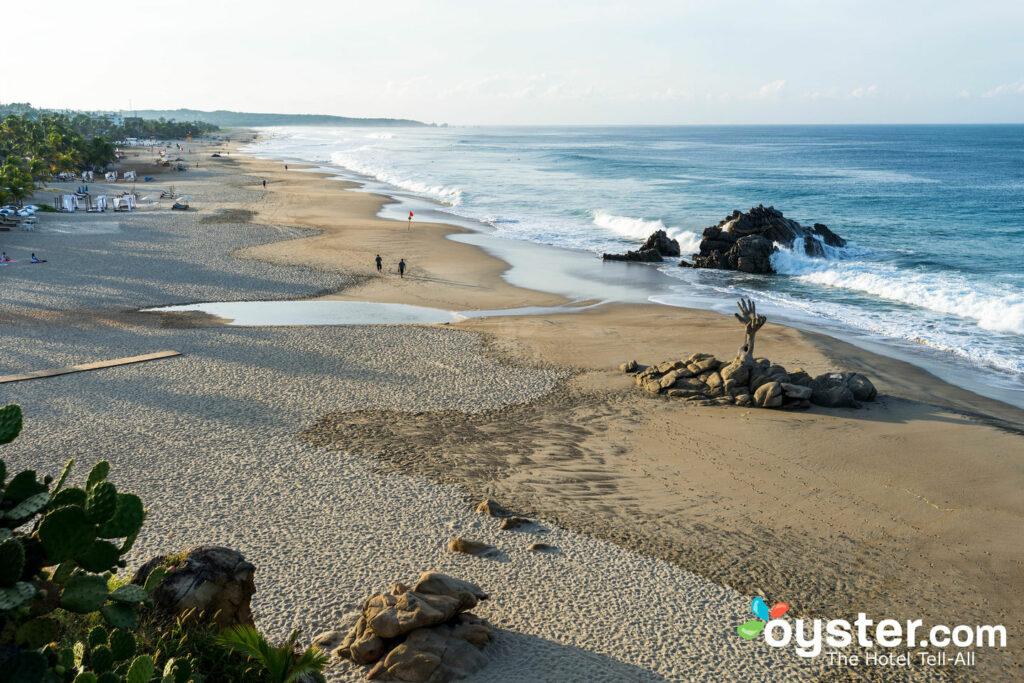 The waters off Oaxaca are a bit cooler and rougher than what you'll find on the nation's Caribbean side. The heavy waves in Oaxaca are exactly what make this region one of the most famous and sought-after surf spots in all of Mexico — and the Western Hemisphere. The most famous break, which put this town on the international tourist radar decades ago, is near Puerto Escondido (nicknamed the Mexican Pipeline), at Playa Zicatela. It's not exactly territory for novices, but you'll find gentler breaks elsewhere along the coast. Zipolite has quite a burgeoning surfer scene, and a longer stretch of coast than Mazunte or San Agustinillo. The waves are a bit more forgiving there as well.
8. The hotels are cute, cheap, and never far from the beach.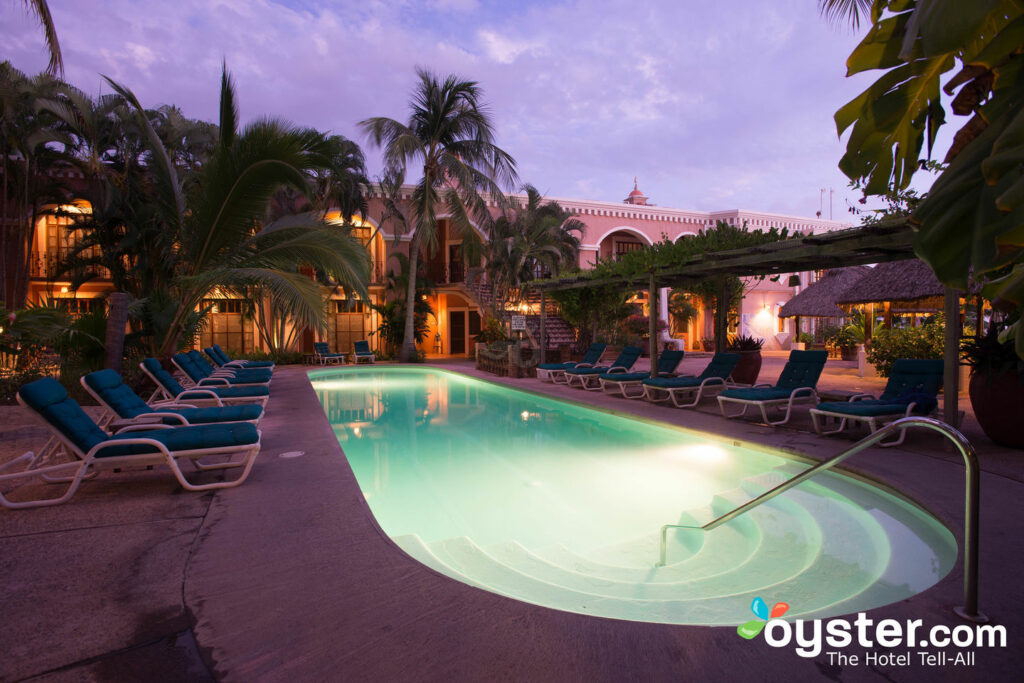 One of the nicest things about the coast of Oaxaca is the lack of mega-resorts (though this isn't the case around Huatulco). If you're staying in Puerto Escondido, check out Hotel Santa Fe, which is removed from the action in the center of town and sits right across from the beach. Rates stay well below $100 a night, and you'll get plenty of space. If your budget is even tighter, Hotelito Swiss Oasis is an affordable option where you can often pay under $50 a night, even in the high season. It's also right along Playa Zicatela. If you want an artsy property that's next to the beach and near more dining and drinking options, check out the cheap Villa Mozart y Macondo. Feeling fancy? Try Hotel Escondido, an away-from-it-all escape that's impossibly pretty and packed with amenities. Towns like Zipolite and Mazunte also have their fair share of boutique options and budget crash pads. But check in advance, as the limited hotel stock means rooms can book out well in advance.
Located at the calm northern end of Zicatela, right opposite the beach, upper-middle-range Santa Fe is a Spanish colonial-style hotel that feels like a pretty, private estate-like escape, offering 58 rooms and suites set amid lush tropical gardens. The property features two gorgeous turquoise pools; a huge alfresco terrace overlooking the beach; and an open-air palapa restaurant that's well-known for fresh, high-quality food and vegetarian specialties.
Almost made for a Mexican vacation, Summersalt offers numerous sizes and styles for any kind of woman.
You'll Also Like:
All products are independently selected by our writers and editors. If you buy something through our links, Oyster may earn an affiliate commission.