The year of 2017 brought us the Oscars Best Picture blunder, the pregnant Beyonce photo reveal, and the return of "Stranger Things" (#BobNewbySuperhero forever). This year also saw the launch of some pretty game-changing travel gear, from a truly baller sleep mask to mini phone with a mighty battery -- so you can stay connected to the pop-culture zeitgeist while crossing the globe, should you wish.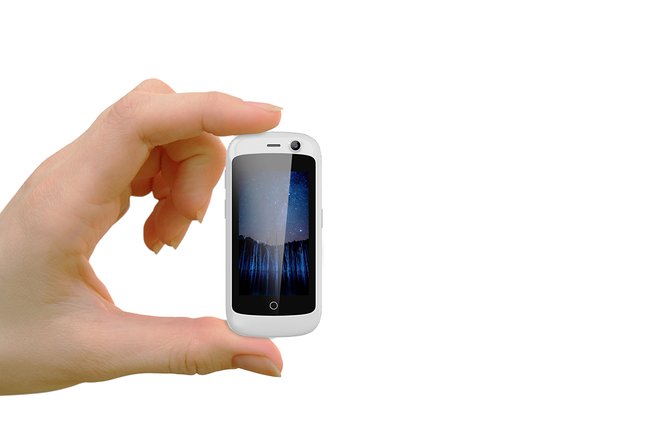 It's called Jelly and looks like a toy. Cute name and appearance aside, the Jelly Pro by Unihertz is a seriously cool new international travel tool. It's the smallest 4G Android smartphone in the world (that's a 2.45-inch screen you're looking at), yet with the full functionality of a regular-sized Android. Great-for-travel features include two nano SIM card slots and a battery that lasts for up to three days or up to a week when on standby mode. (Compare that to the iPhone 7, whose battery can't even last a full day on a single charge, much less when it's running Google Maps. Insert Face With Rolling Eyes emoji.)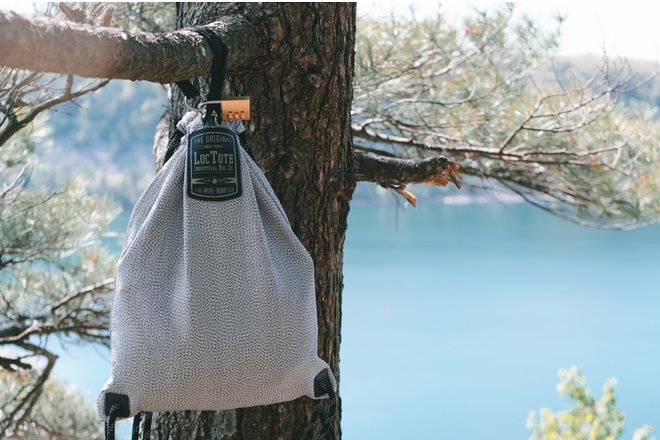 We're gonna get dark for just a second: What beachgoer hasn't worried about their stuff on the sand getting swiped while they go for a dip in the ocean? Less universal of a concern, but still a valid one, is the fear that one's travel bag might be slashed by a pickpocket. When LocTote's Flak Sack hit the market earlier this year (after making a splash on "Shark Tank"), it solved both problems. It's lockable, as in you can lock the bag closed to protect its contents and lock the bag itself to something stationary, such as a tree or bench. (Think of it as a mobile safe.) The bag is made from a super-dense, super-strong proprietary fabric knit with steel aircraft cables — this cut-resistant material, plus an RFID inside pocket that safeguards credit cards and passports from illegal scanning, makes the Flak Sack pretty much as close to theft-proof as you can get.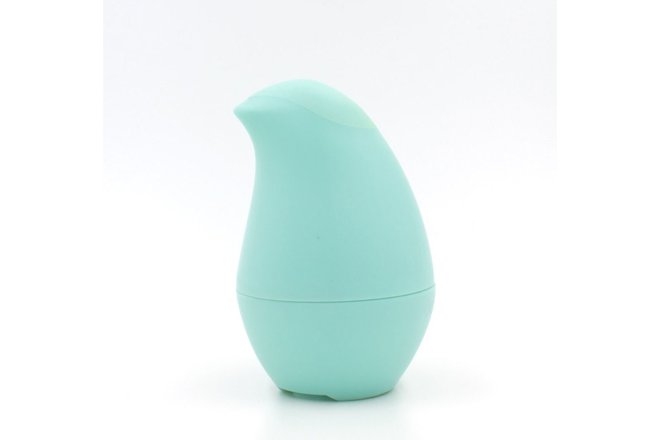 Purell, time to up your game. Hand sanitizer didn't strike us as a consumer staple ready for disruption, but Olika has done just that with Birdie, an adorable twofer that unites a natural hydrating and sanitizing spray (loaded with aloe vera) with dry wipes stashed in the base.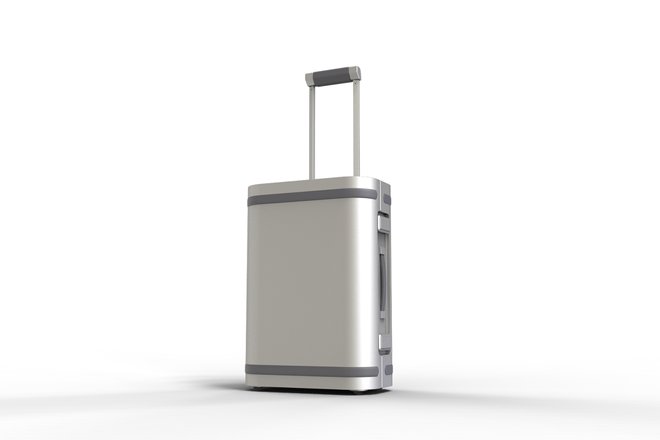 With a sleek aluminum exterior (anodized to prevent dings) and embedded tech features like LED lights, Samsara's smart suitcase is a killer combo of form and function. Practicalities include packing accessories (packing cubes, garment and gym bags, a toiletry kit); built-in sensors that connect to Samsara's mobile app, alerting owners if the bag has been opened while out of their eyesight; and a design that allows the flat ends to double as a desk when the suitcase is propped on its side. The battery and device-charging power station are fully removable, so while high-tech luggage has been banned by some airlines, Samsara is compliant with these new policies.
Knocking back supplements with water is so last year. Instavit's sprayable liquid vitamins are easy to pack and easy to consume when on the move. Try two spritzes of Sweet Dreams on red-eyes and overnights; the mist contains melatonin to help you doze off naturally in about 30 minutes. On the flip side, the vitamin-B12-rich Instant Energy helps put the kibosh on jet lag. Two sprays of the fruity-flavored Vitamin D deliver more than 300% of the ingredient's daily value, while four sprays of the Immune Strength (like a vaporized Emergen-C) provide vitamins A, E, B6, zinc, and selenium.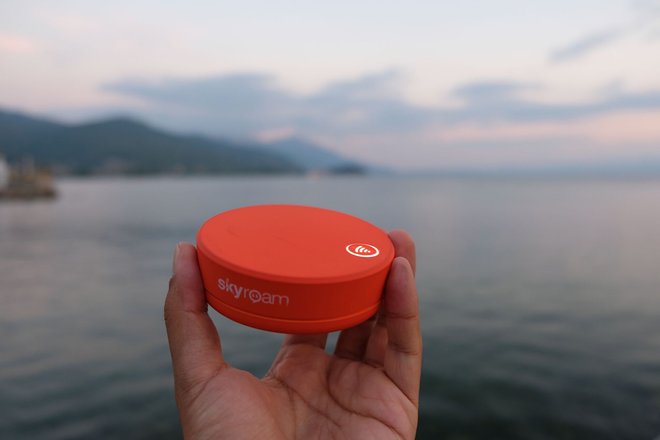 Sure, there are times when we travel with the sole intent to relax and disconnect. But on most of our trips, staying connected is vitally important, whether for navigating via Google Maps or sharing a pic on Instagram (or, in our case, filing a hotel review). Skyroam's newest portable hotspot — about the size and shape of a cup coaster — allows users to access 4G Wi-Fi, purportedly in over 100 countries. No foreign SIM cards, no crazy roaming or overage fees. The secure mobile signal and unlimited data can be shared for up to five devices. And there's a "but wait, there's more!" kicker: An internal power bank means you can also charge your phone with this thing.
Dedicated adventure-documenters have a new tool to add to their iPhone/digital camera arsenal. PogoCam is a Chapstick-sized camera that magnetically snaps on to just about any kind of eyewear for hands-free video and photo fun. The device itself stores a half a dozen 30-second HD videos or 100 photos, and its Bluetooth-enabled case can hold 90 minutes' worth of video and up to 16,000 photos. Finally, wearable camera tech that's not awkwardly obvious (side eye to Snapchat Spectacles and Google Glass).
The Manta Sleep Mask is to airline-distributed eye masks what noise-cancelling over-ear headphones are to Apple's hard-ass plastic earbuds. That is to say, there is no comparison. Manta's take on the sleep mask involves memory-foam eye patches that can be moved closer together or farther apart so they fit over your eyes exactly where you want them. Once in the perfect position, the patches contour to the shape of your face, guaranteeing 100% blackout and applying a slight bit pressure to encourage REM sleep. Other details include stretchy side straps and a micro-velvet closure that won't snag hair.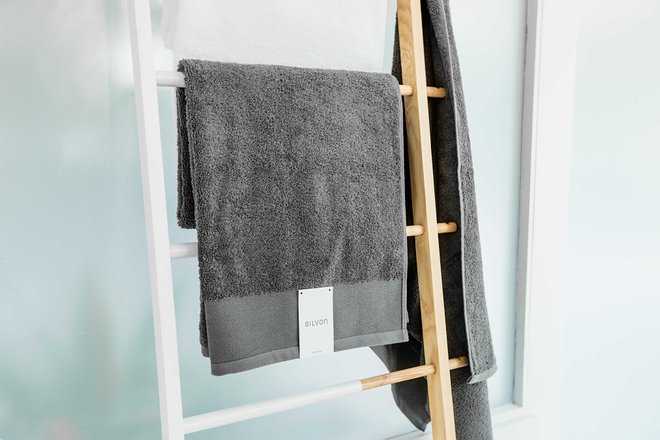 Daily housekeeping is a beautiful thing, but it's not a given at all hotels and non-existent for vacation rentals or camping trips. Enter: Silvon towels, which launched on Kickstarter last month. They look like perfectly average towels, yet they harbor a secret superpower: they're self-cleaning. Their super-silky organic cotton is woven with thread covered with positively charged silver, which kills bacteria. (Steamy bathrooms are ideal environments for bacterial and fungal growth, by the way.) So for travelers who don't want to do laundry — or those who just can't, like campers — an antimicrobial towel that cleans its own damn self is worth its weight in gold (er, silver).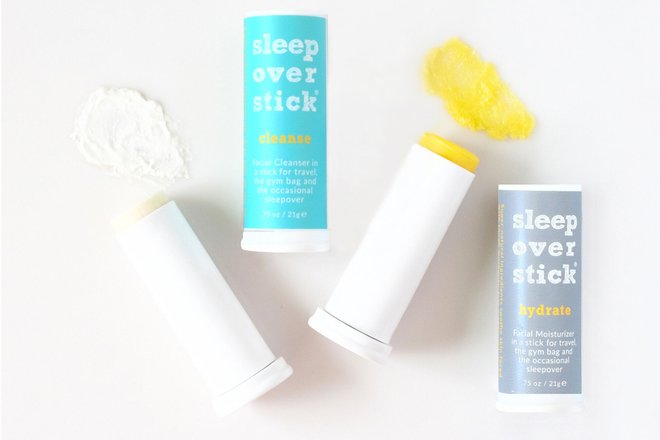 It's rare to find beauty products that meet these conditions: Portable, effective, pure. Sleep Over Stick's all-natural, handmade facial cleanser and moisturizer come in solid stick form, so they're a cinch to pack and won't cause any TSA kerfuffles. Both products do their jobs — cleaning and hydrating skin, respectively — beautifully. And both do so without any chemical ingredients. The Cleanse stick is made from organic coconut flour and shea butter and the Hydrate stick has a kokum-butter-and-beeswax base mixed with jojoba, rosehip, calendula, sunflower, and coconut oils.
The latest Nook e-reader's marquee feature is its new nighttime lighting system. At night, the screen will automatically and slowly shift from a cool white to a warm glow the color of a Creamsicle, but the spec that should most interest travelers is the fact that a single charge powers the battery for up to 50 days (and nights).
We're suckers for multitasking travel gear. This airplane pillow/yoga mat/beach towel by Om the Go (clever!) is brilliant for those who want to get in some chaturangas in while on the road.
You'll Also Like:
Oyster.com is a participant in the Amazon Services LLC Associates Program, an affiliate advertising program designed to provide a means for sites to earn advertising fees by advertising and linking to Amazon.com. Oyster also participates in the SkimLinks and SkimWords affiliate programs.
All products are independently selected by our writers and editors. If you buy something through our links, Oyster may earn an affiliate commission.