History enthusiast or not, there's no denying the oldest hotels in the U.S. hold a certain romantic allure. After all, their rooms have been reserved by legends, they've witnessed the tales in history books first-hand, and their timelessness evokes an overall sense of nostalgia. So while much of the attention goes to the shiny and new properties popping up, it's important take a moment to recognize the ones that have stuck around through it all. To help, we tracked down some of the oldest establishments in the country that are still worth a booking. Some endured raging fires while others opened and closed and reopened after a major makeover, but all have stood the test of time. If walls could talk, these golden oldies would say 'what are you waiting for? Book a trip here, stat.'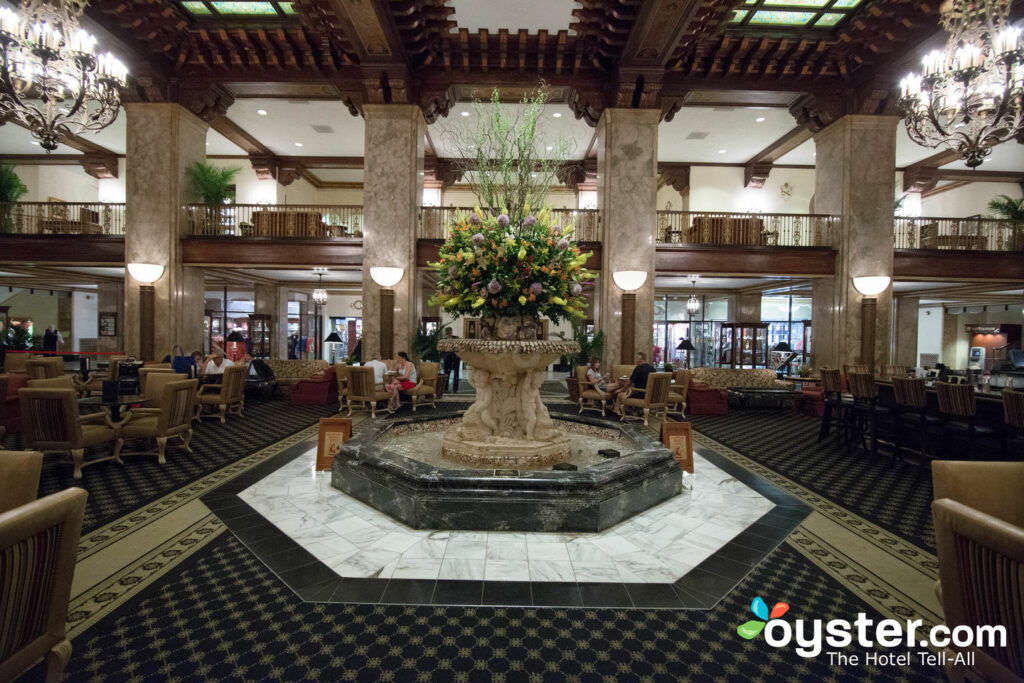 This landmark lodging, whose original location opened in 1869 and current digs date back to 1925, isn't the most wallet-friendly option, but the price tag might be worth the chance to tell people you spent the night where Elvis Presley had his senior prom. And that's not its only claim to fame. The 464-room hotel is also well-known for its duck parade, a spectacle that goes back to the 1930s. A group of ducks make their way from the hotel's rooftop, through the lobby, and into a large marble fountain before going back up. But it's not all about kitsch here — Chez Philippe, a sophisticated on-site restaurant, was rated one of the most romantic in the country. The hotel also houses 15 tastefully-decorated suites, including the Romeo and Juliet Suites, which boast loft bedrooms and spiral staircases that lead to parlors with a fireplace or wet bar.
As the longest continuously operating hotel in the country — and the first in Boston to offer running water and elevator service — this 161-year-old, 551-room hotel comes with quite the storied past. Charles Dickens gave his first reading of "A Christmas Carol" here, JFK proposed to Jackie at the on-site restaurant, and Ho Chi Minh worked as a baker in the basement kitchen. And while it still maintains plenty of its yesteryear charm, a multi-million-dollar renovation in 2008 also brought welcome modern touches like flat-screen TVs in the spacious rooms. Don't leave without trying a slice (or five) of the hotel's rendition of Boston cream pie. The best part? There's a 24-hour state-of-the-art gym to work it all off.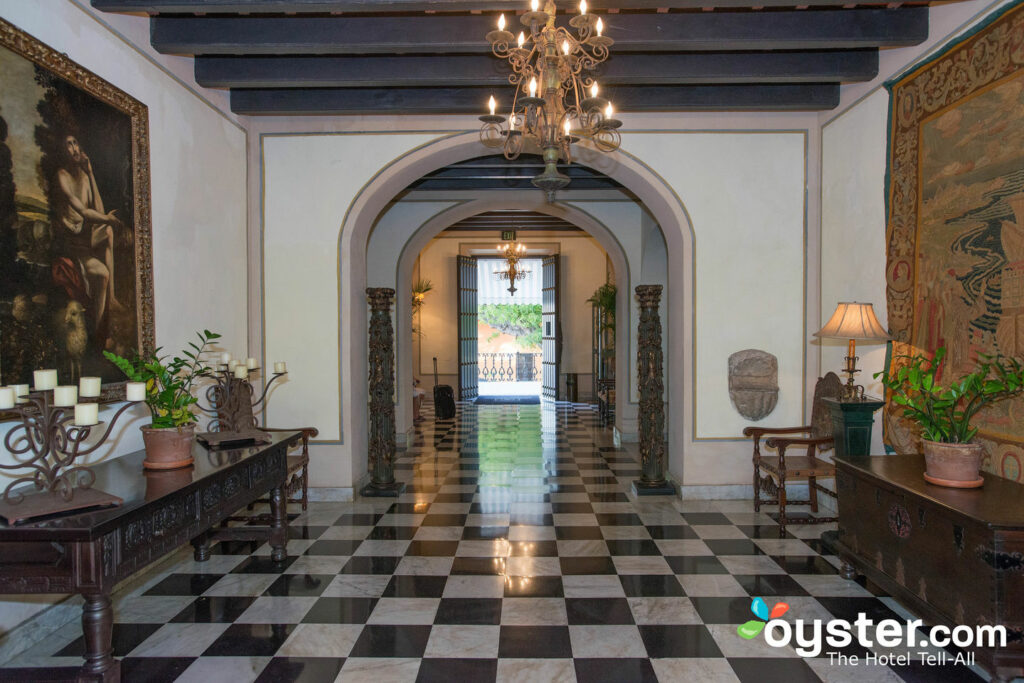 It might not look like it now, but this charming hotel in Puerto Rico (a U.S. territory) first served time — more than 250 years, in fact — as a convent. While the 58-room, 365-year-old establishment no longer plays house to nuns today, the past is still very much present on the premises. The exposed wood beams, Spanish antique gems, and 350-year-old Nispero tree that sits in the courtyard makes visitors feel like they've stepped back in time, while the state-of-the-art fitness center, Bose sound systems, and flat-screen TVs jolt folks back to reality. But you don't have to be a history buff to enjoy the property — there's an outdoor terrace with a plunge pool and hot tub that overlooks Old San Juan and the bay that will surely impress either way.
You Might Also Like: 5 Castaway Vacations on Almost-Desert Islands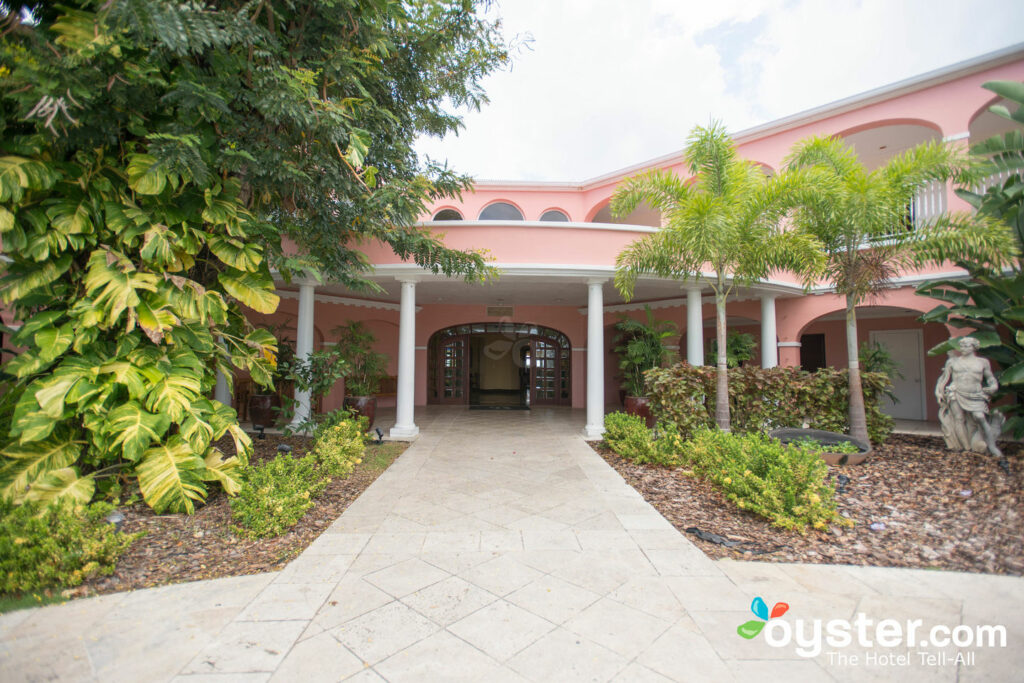 Originally opening as a sugar mill in 1653 on the U.S. Virgin Island of St. Croix, this building became a hotel in 1947 — and only seems to improve with age. High ceilings and ornate furniture greet guests as soon as they step into the lobby of the 340-acre, 138-room property. As visitors continue their stay, they'll have to opportunity to become acquainted with amenities like an 18-hole golf course, three beaches, two pools, three restaurants, a tranquil full-service spa, several tennis courts, rooms with tropical details, and the list goes on. Plus, you can claim that you once rested your head in the same place where Lauren Bacall and Michael Jackson once bunkered down.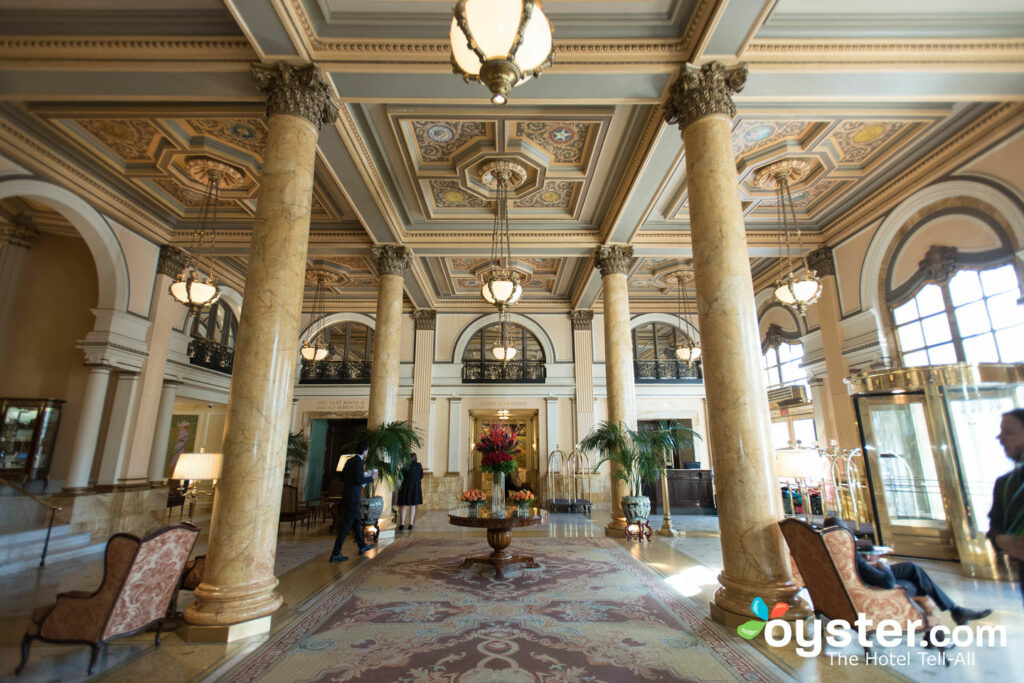 If there's one hotel that has "Washington, D.C." written all over it, it's this one where nearly every U.S. president, including Abraham Lincoln, has stayed, and Martin Luther King, Jr. penned his "I Have a Dream" speech. Legend has it, the term "lobbyist" was even coined on the property, which also happens to be a short walk from The White House. Constructed in 1816 as a series of six row houses, the building was remodeled into a 12-story Beaux-Arts style structure in the early 1900s. Today, the 335 rooms are stocked with vintage details, comfy beds, and stunning views. Factor in an opulent lobby with terrazzo floors and marble columns as well as a sophisticated French restaurant, fitness center, and spa and you've got yourself a palatial experience that'll never get old.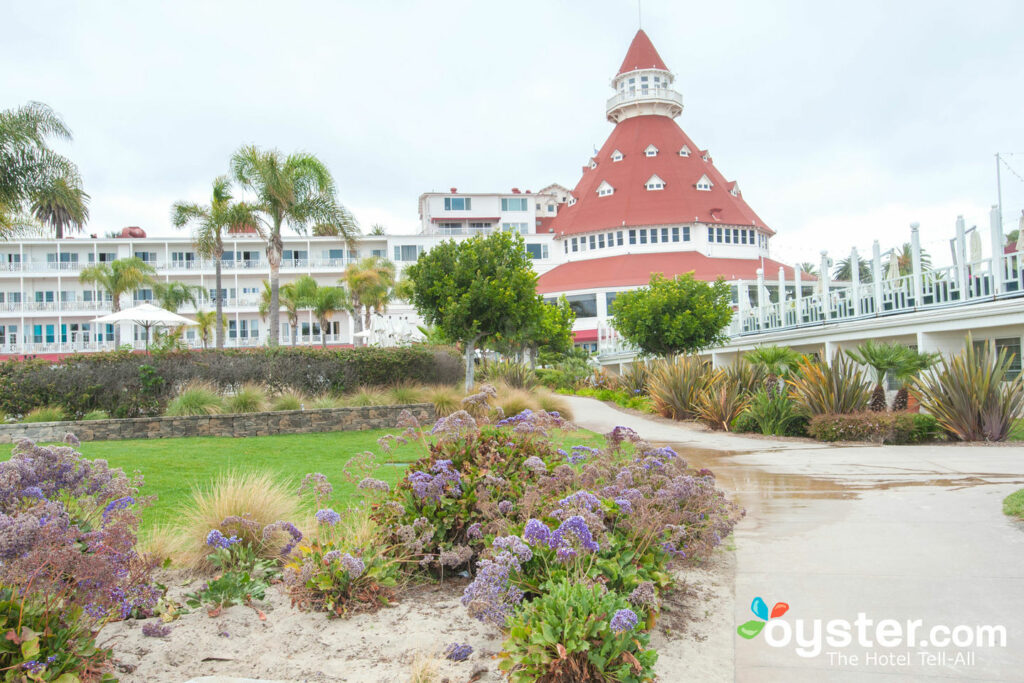 Built in 1888, this California hotel's visitor record reads more like an Oscars ballot than guest list. Since it opened its doors, it has hosted Hollywood heavyweights like Charlie Chaplin, Greta Garbo, Jimmy Stewart, and more, as well as served as the filming location for "Some Like It Hot" starring Marilyn Monroe. These days, the red-roofed Victorian building (and National Historic Landmark) is still at the top of its game — and that's due to its top-notch amenities and stellar service. Located in Coronado Village, a short drive from San Diego's main attractions, the 679-room property boasts a fitness center, two swimming pools, a full-service spa, fine dining restaurant, and several shops. Outfitted in tropical hues, most of the rooms are housed in the Victorian building. Some even have ocean views and balconies. In other words, age really agrees with it.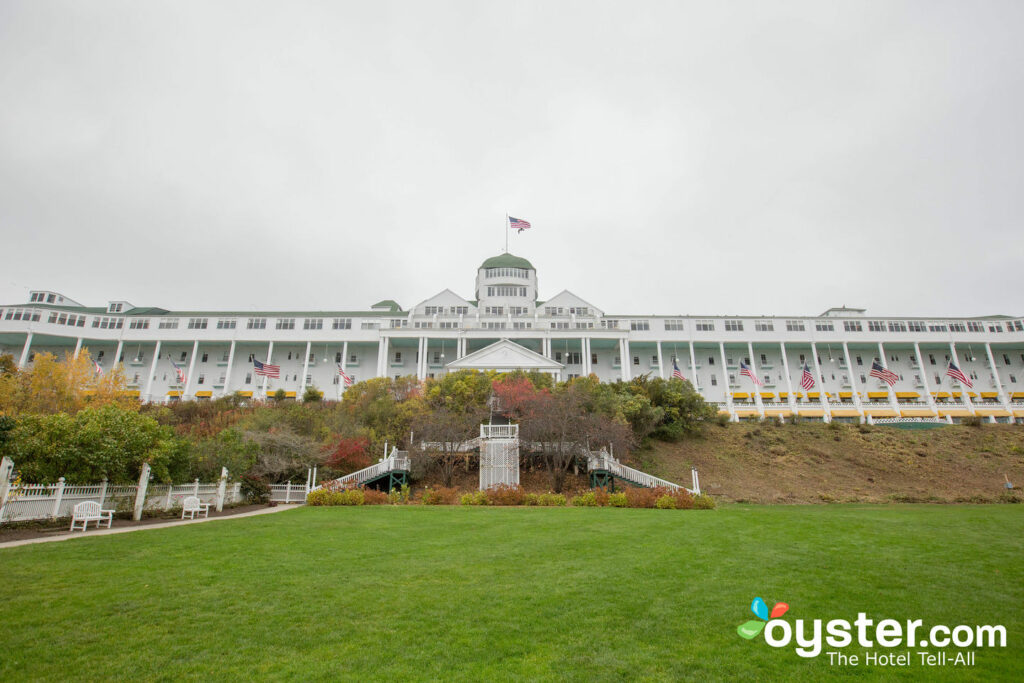 Perched on a hillside overlooking the lake, this 129-year-old building and its large porch that's lined with American flags make a stately first impression. Inside, things feel a little more casual and old-fashioned, courtesy of brightly-colored carpeting, velvet-covered couches, black-and-white checkered floors, and white wicker chairs. The 390 guest rooms, some of which have large balconies, pack on the florals and frilly upholstery. And a 220-foot-long pool, two nine-hole golf courses, and formal dinner in the 1,000-seat dining room round out the stay on Mackinac Island nicely.
The Jersey Shore isn't the first place that comes to mind when you think of soaking in some history, but this Cape May hotel is here to break all of those stereotypes. It can all be traced back to 1816 when the property opened as boarding house for summer guests. Back then, its owner, Thomas H. Hughes referred to it "The Big House," while locals, who were skeptical of its success, nicknamed it "Tommy's Folly." In 1878, a huge fire actually destroyed the building, but nothing could keep it down — it was rebuilt (this time with brick, not wood) and back in action within a year. President Benjamin Harrison even made the new digs his summer White House. Today, the yellow-hued hotel houses more than 100 rooms plus a pool, spa, and ocean-view bar without forfeiting its old-world charm. Take a load off by the pool or on a chair overlooking the lawn, indulge in comfort food at Blue Pig Tavern, or get a good buzz at Brown Room, the hotel's first legal post-Prohibition cocktail bar.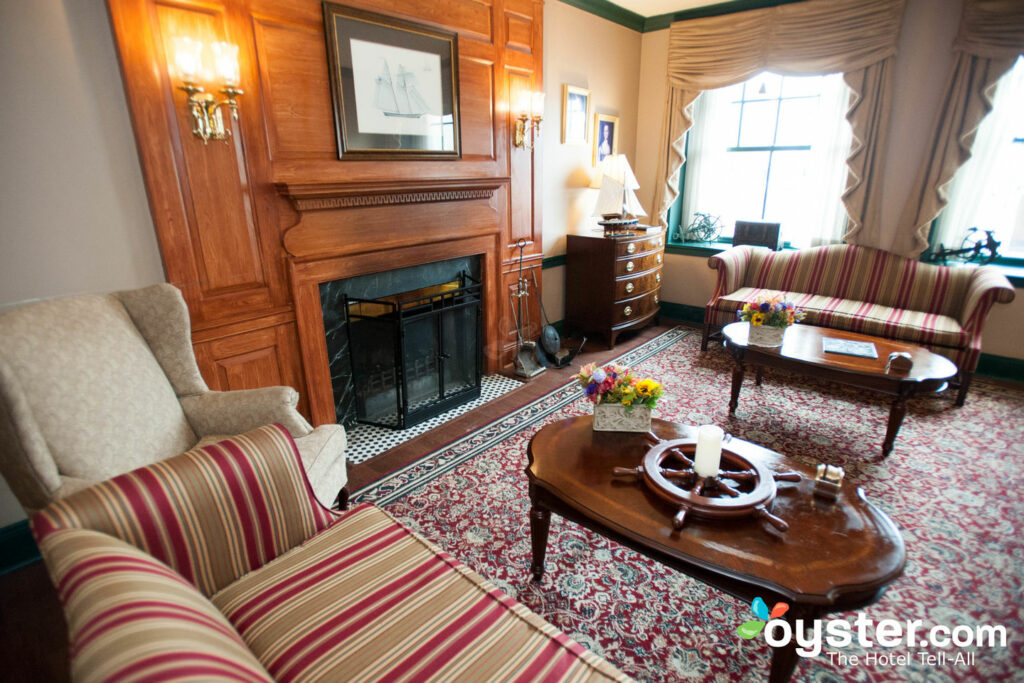 What this 80-room hotel lacks in modern amenities (you won't find a fitness center or pool here), it makes up for in cozy old-timey charm. Dating back to the 1800s, this property is positioned in the heart of Fell's Point, a historic neighborhood that's packed with the works — shops, restaurants, pubs, cobblestone streets, and more. The central building, one of seven on the premises, opened in 1900 and formerly served as a boarding house for sailors. It still pays tribute to its past life in the form of nautical touches like sailboat figurines, ship steering wheels, and old maritime photos. Rooms, which are pet-friendly and named after notable Baltimore residents, are warmly decorated in black-and-white maritime photos and hardwood floors. All that being said, the real talking point might still be the free ghost tours that are offered and end with a free drink in the tavern.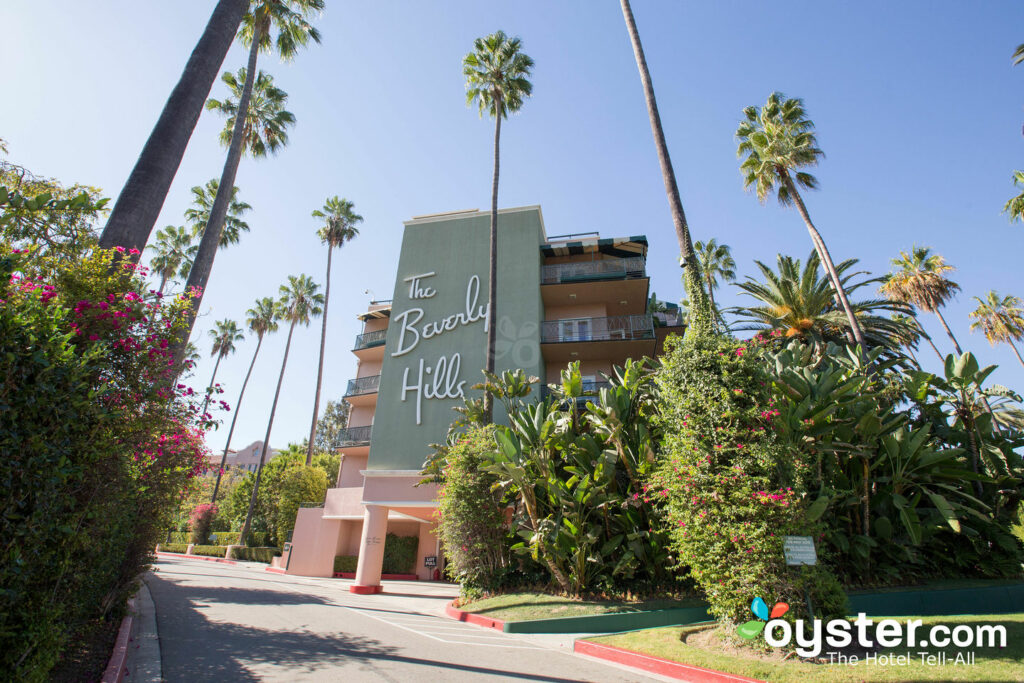 Compared to some of the others on this list, The Beverly Hills Hotel, which was built in 1912, can be considered a newbie. Still, not only does it have more than 100 years of experience under its belt, it's as old as Beverly Hills itself. These accommodations (a.k.a. the "pink palace") have even hosted the likes of John Lennon, Yoko Ono, and Elizabeth Taylor. Fairly recent renovations gave way to modern touches (think flat-screen TVs, marble bathrooms, a stunning pool area, and fitness center), but don't stifle the historic vibe. That means guests can still expect to stumble upon throwback details like an old-fashioned soda fountain and retro room decor. But above all, service reigns supreme. Guests are asked everything from what time they prefer turndown to their newspaper preference, making you feel like an A-list superstar yourself.
WATCH: You're Probably Pronouncing These Places Totally Wrong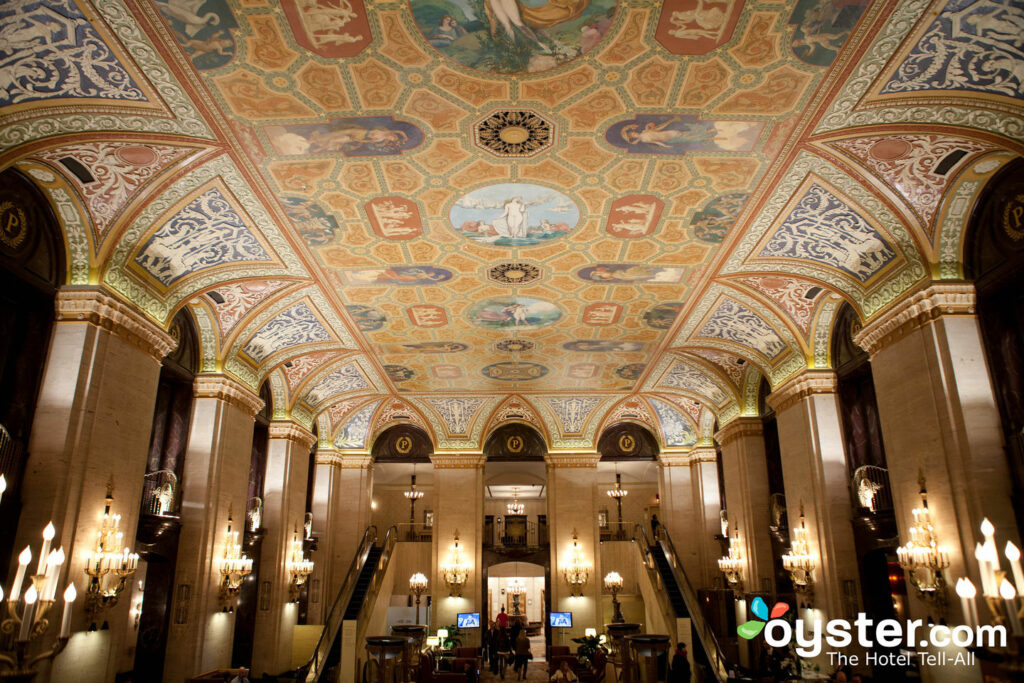 Located in the Loop, this Chicago hotel didn't have the smoothest of debuts. Built by businessman Potter Palmer as a gift for his bride Bertha in 1871, the building crumbled thirteen days after it opened when the Great Chicago Fire hit. But it didn't take too long — two years — for it to get back on its feet and reopen. While the guest rooms can feel a bit dated nowadays, the jaw-dropping lobby, with its sparkling chandeliers and painted ceiling, harkens back to the property's former decadence and is worth the trip alone. An indoor pool, spa, fitness center, and guest list that has starred Frank Sinatra and Charles Dickens only give it more bragging rights. Oh, and P.S. it's dog friendly, too.
Much like The Plaza, which opened in 1907, New York City's Algonquin Hotel is an oldie but goodie. When this Midtown West hotel opened in 1902, single rooms cost $2 per night. While it doesn't maintain those kind of prices today (especially not in the restaurant), the hotel does hold on to some of its old-timey details, including the in-house cat, Matilda, as well as cartoon wallpaper that's now showcased as framed artwork. Steeped in literary history, the hotel is also the spot where "The New Yorker" magazine was founded and folks like William Faulkner and Maya Angelou called it a night. That's not to say it hasn't made any updates — recent renovations have led to contemporary rooms with brand-new bathrooms with glass-enclosed walk-in showers. A stone's throw from all the action, the centrally-located lodgings frequently attracts those traveling for business as well as pleasure.
Related Stories:
All products are independently selected by our writers and editors. If you buy something through our links, Oyster may earn an affiliate commission.