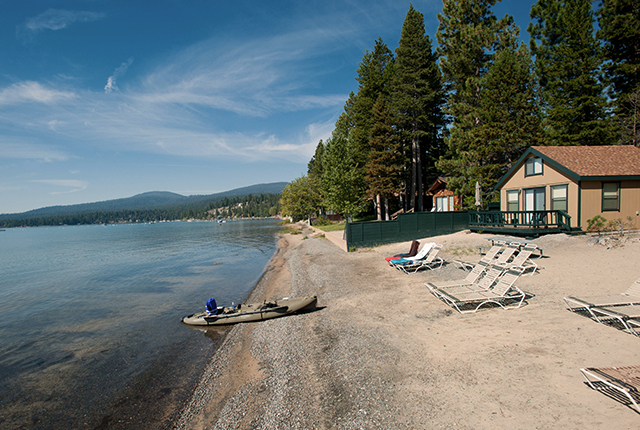 Family road trips, beach trips, and mountain and lakeside getaways enjoy enduring popularity in the summer -- one of the most popular times of the year to travel. These classic summer-travel staples are as mainstream and treasured as ever, but we've noticed a few other travel trends defining summer 2017.
1. Music festivals are a top travel motivator.
https://www.instagram.com/p/BTHFfvOla0z/
Long gone are the days when music fans would simply wait for a favorite band's tour to come within easy driving distance of their hometown. Music festivals have become major motivators for summertime travel, with music lovers now regularly going on short- to long-haul trips to big cities or remote outdoor areas and filling area hotels and on-site festival campgrounds to capacity. Music-festival tourism kicks off each year in the spring with mainstays like Coachella and Bonnaroo, then skyrockets through summer, with multi-day, multi-stage, and multi-genre events in New York, L.A., and dozens of destinations in between. Just in the first weekend of August this year, you could hit Lollapalooza in the heart of Chicago, Osheaga on an island park overlooking Montreal, or Pickathon on a forested farm outside of Portland, Oregon. The following weekend sees the electronic Splash House spread across three Palm Springs party hotels and the category-defying Outside Lands in San Francisco's Golden Gate Park.
Travelers are already making arrangements to be among the first audience members at the many major music festivals making their debuts in 2017: the inaugural High & Low Festival in San Bernardino (indie rock groups Brand New and Death Cab for Cutie headline) in September; the MEMPHO Music Festival in Memphis' Shelby Farms Park, one of the country's largest urban green spaces, in early October; and the alternative-rock-, rap-, and electronic-music-heavy Lost Lake Festival near Phoenix, and the country-music Party in the Pines in North Florida, both in late October.
2. Solar eclipse seekers are starting to mobilize.
It's not every summer that the music-festival calendar crosses paths with an astronomical phenomenon. This year, on August 21, the Moonstock Music Festival in Southern Illinois will be just one place to see the sun completely vanish behind moon, turning the day into nightfall. The total solar eclipse — the first in full visibility on the American mainland in decades — will last for a matter of minutes at most, but has prompted a surge of eclipse-driven tourism, with travelers planning trips to points along the solar eclipse path (or the more ominous-sounding "path of totality").
For the first time in almost 100 years, the path will span the continental U.S., going over parts of Oregon, Idaho, Wyoming, Nebraska, Kansas, Missouri, Illinois, Kentucky, Tennessee, Georgia, North Carolina, and South Carolina. Hotels and entire towns along the way will host special festivities and organized viewing parties. For example, the Anvil Hotel in Jackson Hole, Wyoming is celebrating with a morning yoga class, a tailgate lunch, and a viewing shindig (with special glasses) in the parking lot. Grand Bohemian Hotel Charleston is throwing a "Charleston Goes Dark" party on its rooftop bar. The tiny town of Carbondale in Illinois — which has a prime position on the eclipse path — will temporarily transform into a moon mecca of the Midwest, mounting live music, fairs, and festivals (including Moonstock, where Ozzy Osbourne plans to perform "Bark At The Moon") all weekend leading up to the main event on Monday. Our pro tip? Start looking for your Smoky Mountains cabin rental, like, right now.
3. Camping is in demand — and goes on-demand.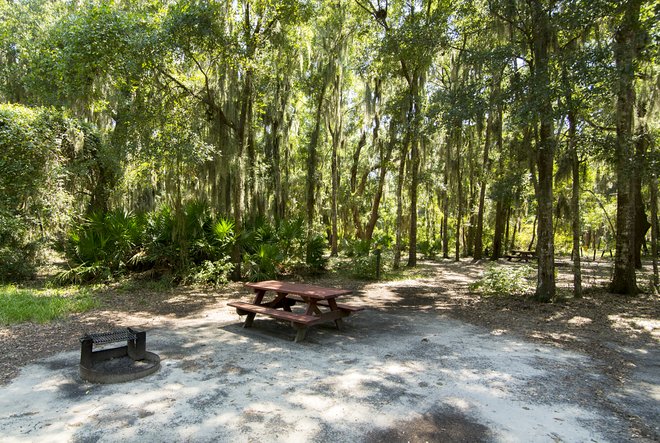 Even without music festivals or rare celestial events, camping is the ideal summertime endeavor. Of course, the human urge to commune with nature is nothing new, but according to the 2017 North American Camping Report, the classic summer activity is growing in popularity, with 13 million more households planning a camping trip over last year. All of the big holiday weekends — Memorial Day, Father's Day, and July 4th — saw record attendance in 2017 at Kampground of America's nearly 500 camping sites throughout the U.S. and Canada.
The ever-increasing complexity of modern life and the desire to disconnect from it all might have something to do with this year's camping craze, but leave it to 2017 to give camping a high-tech twist: The Tentrr app launched earlier this year, combining the traditional camping experience with the on-demand trend. Think of Tentrr like the Airbnb of camping, with landowners renting out pre-pitched tents on private and fully equipped campsites. The app currently has around 150 campsites in upstate New York on its roster, and will add about 100 more throughout Pennsylvania, Massachusetts, Connecticut, and Vermont by the end of this summer. Sleeping under the stars, spotting wildlife, and singing rounds of "This Land Is Your Land" around the campfire has never been easier.
4. Alternate camping is blowing up: glamping and tiny houses.
Glamping is the diva version of going off the grid. The trend combines the plushness and services of a Ritz with the open air and natural surroundings of a campground. In just a few years, loads of glampgrounds and high-end camping resorts have opened their (luxury canvas) doors across the U.S. and Canada. These retreats are basically outdoor hotels, where tent-like rooms are ready-made and stocked with things like clawfoot tubs, coffeemakers, and Wi-Fi. In addition to fancy tents, glamping retreats often have restored Airstreams, teepees, and yurts (El Capitan Canyon's has a domed skylight for spectacular nighttime stargazing). The lakeside Conestoga Ranch in the Utah backcountry even has Old West-style covered wagons with king-sized beds. Note that many American and Canadian glampsites are only open during the summer (though Whispering Springs Wilderness Retreat in Ontario's season starts in early August and goes through late October).
While glamping is hotter than ever, tiny-house hotels and villages are also taking off. Think of these funky properties like the RV parks of the Instagram age. They consist of pint-sized rental homes (we're talking utility-shed proportions) with cozy charm of a mountain cabin. Caravan – The Tiny House Hotel in Portland, Oregon opened in 2013 with a handful of adorably diminutive houses — itty-bitty lofted wood huts with hot water, heat, kitchens, and memory-foam beds. In 2016, Mt. Hood Village RV Resort — about an hour to the east — and Verde Valley RV & Camping Resort near Red Rock State Park in Arizona jumped on the tiny-rental-house bandwagon. Leavenworth Tiny House Village in Washington's Cascade Mountains debuted its cluster of baby Bavarian-style homes last month, and Tuxbury Pond RV Resort, in South Hampton, New Hampshire, will introduce a tiny house hotel next month.
5. Uncertainty around travel to Cuba looms.
For generations of American travelers, Cuba has been a tauntingly inaccessible Caribbean destination. The Obama administration's historic easing of the travel restraints led to a boom of tourism throughout 2016, with more than half a million Americans visiting the island as independent travelers. Last month, President Trump announced his plan to reinstate travel restrictions to Cuba by banning independent people-to-people trips. It's not clear exactly when this policy change will go into effect or how it will all shake out, but for the time being, those wanting to visit under the legal categories of travel should plan on a tougher approval process, or going as part of a licensed tour group. (Independent trips booked under the people-to-people license before June 16, 2017 are still valid.)
Trump also declared that American travelers are now prohibited from spending money at businesses run by Cuba's military, which includes many hotels, restaurants, tour operators, and attractions. U.S. travelers should also plan on carefully documenting their itinerary, should they be questioned upon their return. Again, these changes are not official until the Office of Foreign Assets Control (OFAC), part of the Department of the Treasury, issues new regulation.
You'll Also Love:
All products are independently selected by our writers and editors. If you buy something through our links, Oyster may earn an affiliate commission.