For sun-deprived North Americans, the Bahamas offers an idyllic getaway with beautiful beaches, crystal clear water, and a slew of relaxing activities. It's no surprise, then, that this is one of the Caribbean's most popular vacation destinations. However, just like any other country, there is a list of first-timer mistakes you should avoid while visiting. Here are eight tips on how to stay safe and make the most of your time (and money) in the Bahamas.
1. Traveling During Hurricane Season in the Bahamas
This is a tough one because there can be some great prices, low crowds, and potentially fantastic weather in the off-season. That being said, June through November is the official hurricane season in the Bahamas, so you'll likely want to avoid this time of year, if possible. If you're going to take your chances and visit during the storm season, monitor local reports and check with your airline to ensure your travel plans won't experience any delays. Travelers should also get insurance during these months to protect their trip investment. Travel insurance provides reimbursement for pre-paid, non-refundable expenses, if you need to cancel a trip for a covered reason, such as damage to your resort from a recent hurricane.
2. Riding in Unmarked Taxis in the Bahamas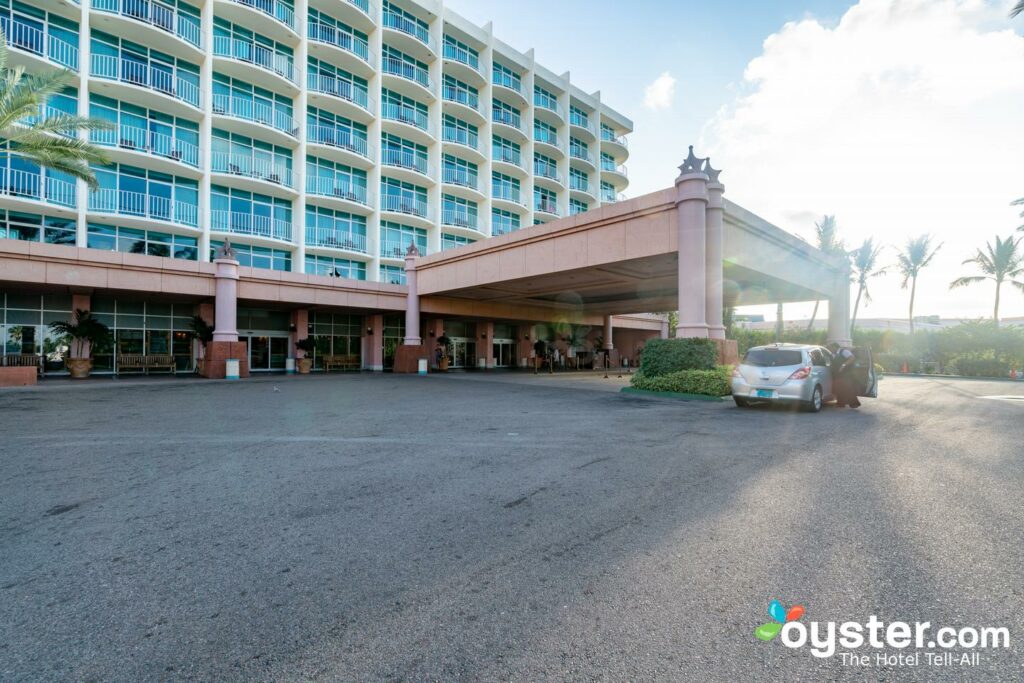 Whether you need to get to your hotel from the airport or want to explore Nassau, you should always avoid taxis that appear unlicensed. And while you're at it, don't hop in any licensed taxi without negotiating a fare first. Unlike other major cities around the world, most taxis in the Bahamas don't use meters, which can make the payment process tricky. Instead of getting yourself into a sticky situation with your taxi driver, make sure to negotiate a rate upfront, especially when you're out on the town drinking and enjoying the nightlife. Your best bet: Ask the front door staff at your hotel or resort, or the restaurant or club you're visiting, to arrange a licensed taxi for you.
3. Taking a Cruise to the Bahamas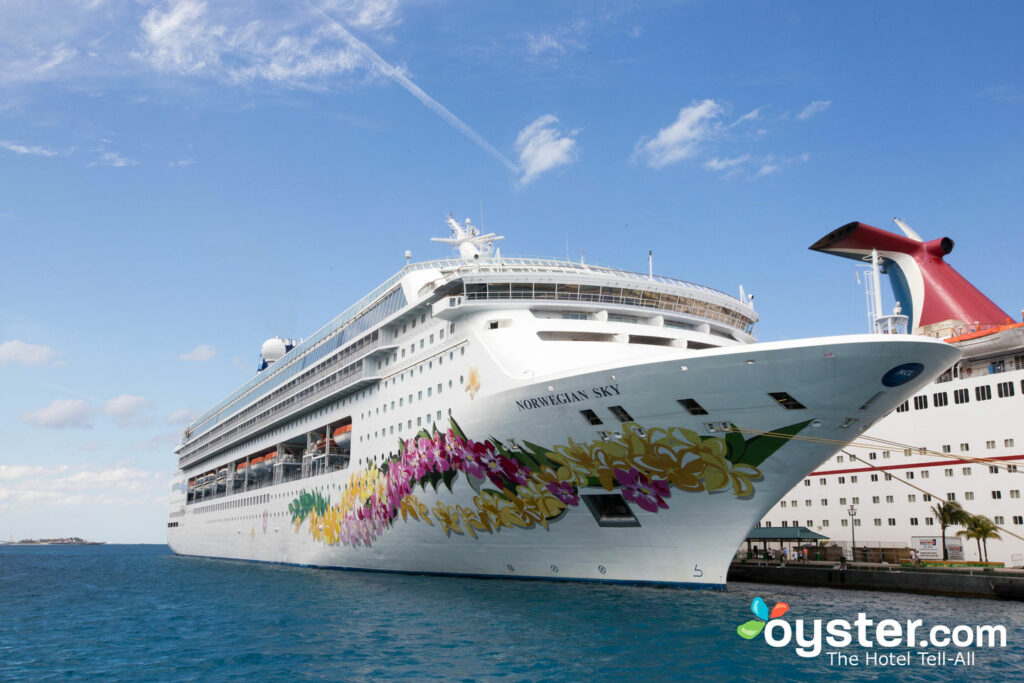 Now to be clear, we at Oyster love cruises (check out our piece on the best cruises in the Caribbean), but the Bahamas is so much more than a cruise-ship stopover. The biggest mistake people make when visiting the Bahamas is only taking a cruise to reach the destination. Sure, stopping at Nassau port for the day will give you a taste of the capital (and perhaps the Atlantis if you choose to take a day trip there), but you will miss out on the country's staggering array of white- and pink-sand beaches, coral reefs, activities, and historic sites. Instead, come to the Bahamas and stay for an entire vacation, so you can have the proper amount of time to experience it all.
4. Sticking to the Atlantis in the Bahamas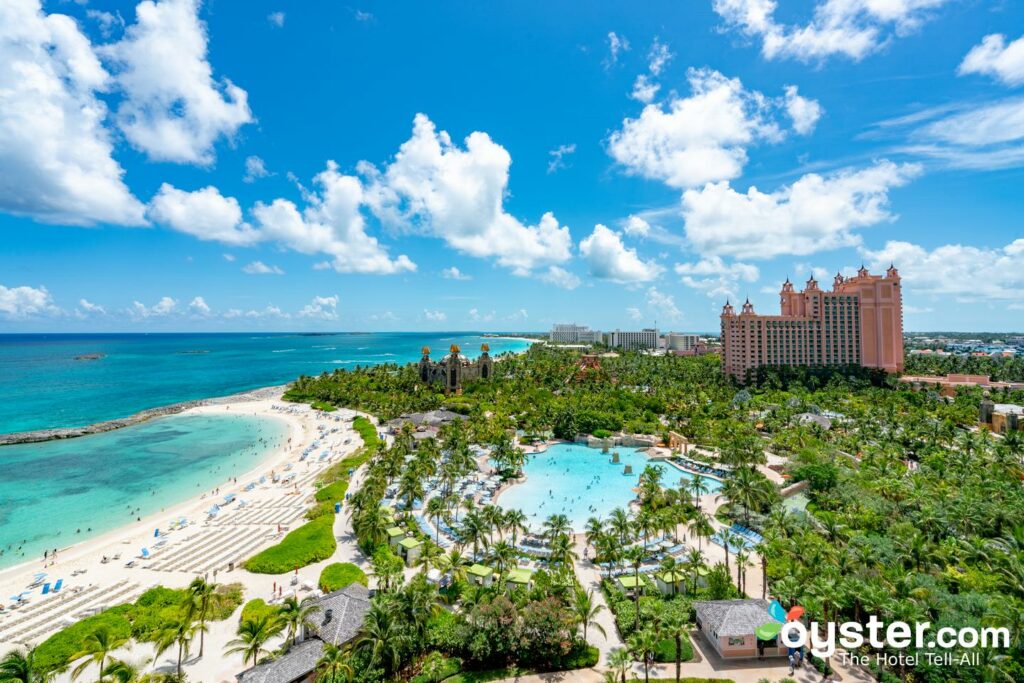 It's called Paradise Island for a reason. Known for having two of the world's best white-sand beaches — Cabbage Beach and Paradise Beach — this dazzling place sits just offshore from the island of New Providence (two bridges over Nassau Harbour connect the two). It's also known for the sprawling Atlantis resort — the biggest mega-resort complex in the Caribbean — featuring a 140-acre water park with multiple pools, slides, and aquatic attractions, plus a massive casino and ample shopping, dining and recreation offerings. It's arguably one of the best places to stay, if you want all of your activities at your doorstep and are willing to pay the price for the convenience.
However, if Paradise Island is on your list, there are other accommodations to choose from, including budget-friendly all-inclusive resorts, furnished short-term rentals, and the incredibly posh Ocean Club, A Four Seasons Resort, Bahamas. All of these other options are an easy walk to the Atlantis, where you can enjoy a day at the water park or partake in the excellent array of restaurants, bars, and nightlife.
You should also find time to explore Nassau, perhaps by taking a guided food tour. Nassau is known for its delicious seafood, with Bahamas-specific spins on classic Caribbean specialities such as conch fritters, peas and rice, and refreshing limeade, as well as Greek treats from a wave of immigrants that arrived in the 19th century. At the very least, try some fried conch at a seafood shack, like Twin Brothers.
5. Expecting Punctuality on the Island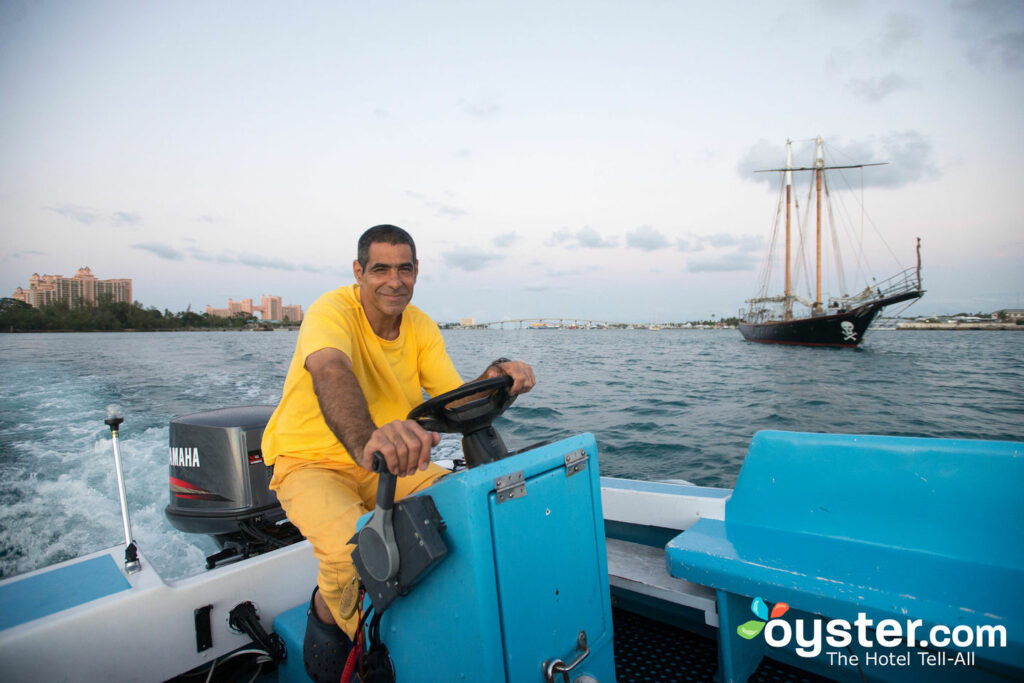 Like many Caribbean residents, Bahamians are extremely laid-back. This relaxed local lifestyle helps put tourists into the vacation spirit, but travelers expecting promptness and punctuality (New Yorkers, you know who you are) may be thrown off at first. Island time means restaurants are often slow to take orders and serve food, and guided tours and transportation options may depart later than the specified time. Rather than finding fault with this, embrace the slower pace (you are on vacation, after all) and simply book earlier transportation times or dinner reservations, if needed.
While on the subject, Bahamians may not always be a reliable source for providing driving directions. Locals use buildings, coconut trees, and distinct colors as road markers. If you're seeking precise directions, consult with your hotel staff to avoid having to use your phone and accruing expensive roaming fees.
6. Transacting with Beach Vendors in the Bahamas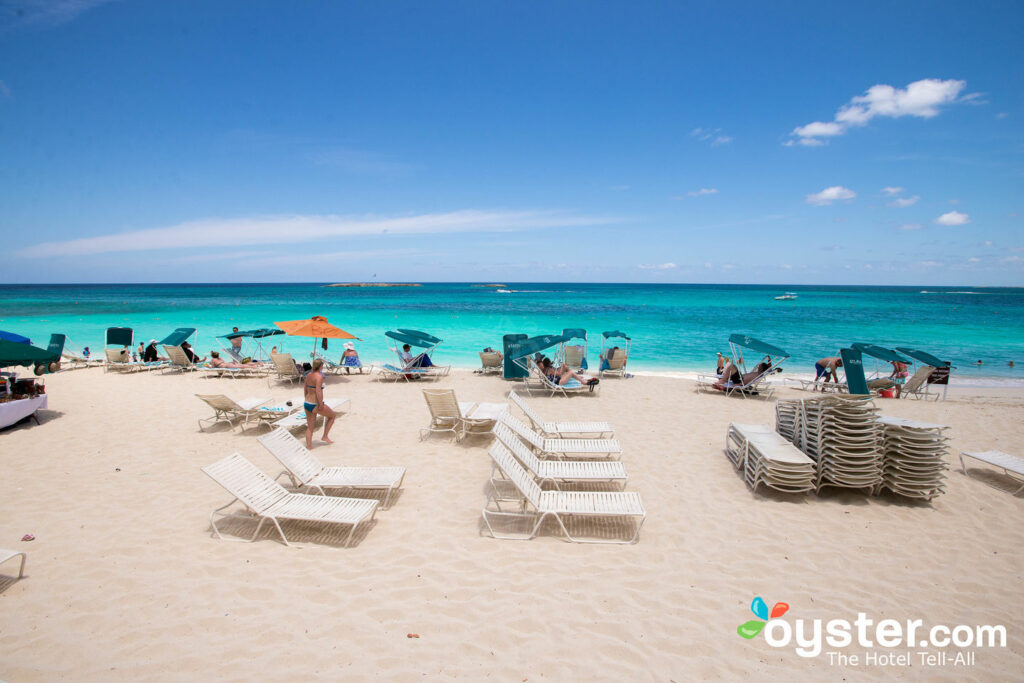 If you plan on frequenting the popular beaches, there's a good chance you'll encounter beach vendors selling everything from jet-ski rentals to water bottles and even illicit drugs. Before handing over cash, consider these precautions. In the Bahamas, water sports are not regulated, and some of the rental equipment might not be in proper working condition. Many of the vendors also don't have the proper knowledge or training to come to your rescue if things go wrong out in the ocean. As of March 2019, the U.S. State Department travel advisory for the Bahamas stated that "activities involving commercial recreational watercraft, including water tours, are not consistently regulated. Watercraft are often not maintained, and many companies do not have safety certifications to operate in The Bahamas."
Marijuana is illegal in many Caribbean countries, including the Bahamas. Illicit drugs, including cocaine and ecstasy, are also major no-nos, and can get you in serious trouble. If you are offered anything for sale or as a gift, it's best to not accept it. You can be arrested for possession or trafficking of drugs, which can result in a fine, deportation, or potential jail time. That being said, Bahamians are friendly and enjoy interacting with tourists. If nothing else, say a polite "no thank you" and start conversing about something else. Locals respect visitors who are kind and humble, plus they consider joking and light teasing as a form of affection, so enjoy the humorous exchanges.
7. Wandering Alone at Night in the Bahamas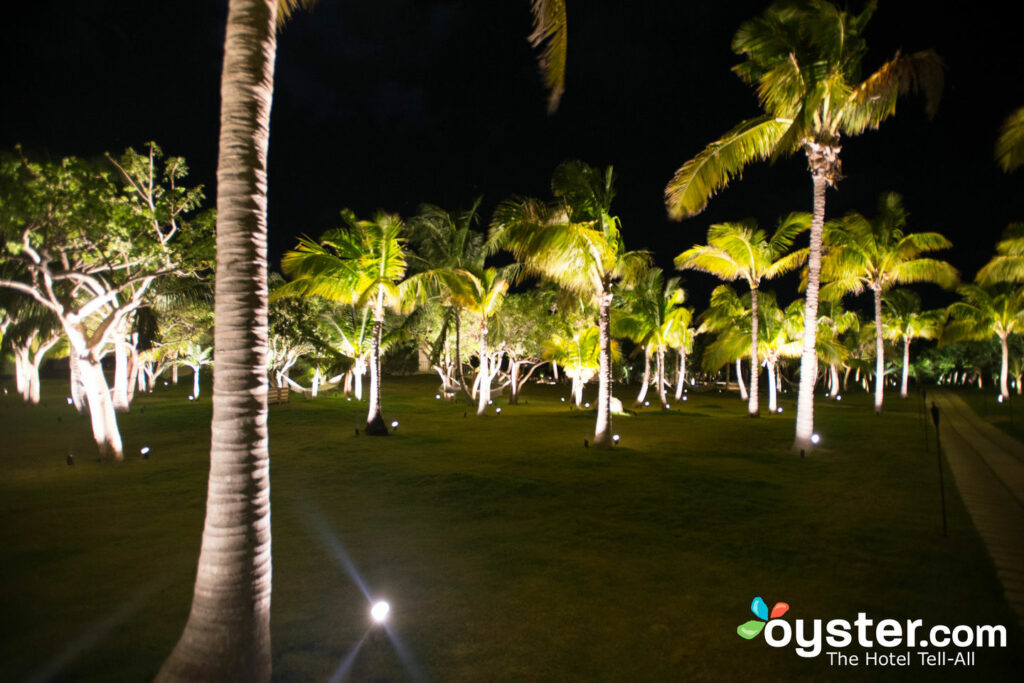 Like everywhere else in the world, it's wise to take proper precautions while out at night. Be aware of your surroundings, particularly in Nassau, as the risk of crime increases after dark. Avoid walking alone after sunset, especially around poorly-lit and deserted locations, such as streets and beaches. Nightclubs and music venues provide a chance to experience local culture, though tourists should stick to heavily populated areas and walk in a group.
While the Bahamian islands are generally considered safe for female travelers overall, it's a good idea to dress modestly, as this is still a conservative country in many areas. This also means covering up when leaving beach areas during the day, especially since many spots away from the sand require a certain standard of dress. Women have also reported some incidents of verbal (mostly non-threatening) and sexual harassment while traveling around the Bahamas. Drink-spiking has also been reported here, so beware of friendly strangers who may want to buy you a drink, and never leave your beverage unattended. Pickpocketing, snatch-and-grab, and other petty crimes are also possible. As a result, heightened police presence and check points can be expected. Keep your valuables hidden, take only what you need with you for the day, and don't leave your belongings unattended, even at the beach. Credit card fraud can also occur in the Bahamas, so keep an eye on your card at all times, and let your bank know when you are traveling, in case of suspicious transactions.
Despite all of the above travel precautions, most locals are generally respectful and friendly. For more information on safety and security in the Bahamas, read our article, Is the Bahamas Safe To Visit Now?
8. Skipping the Grocery Store in the Bahamas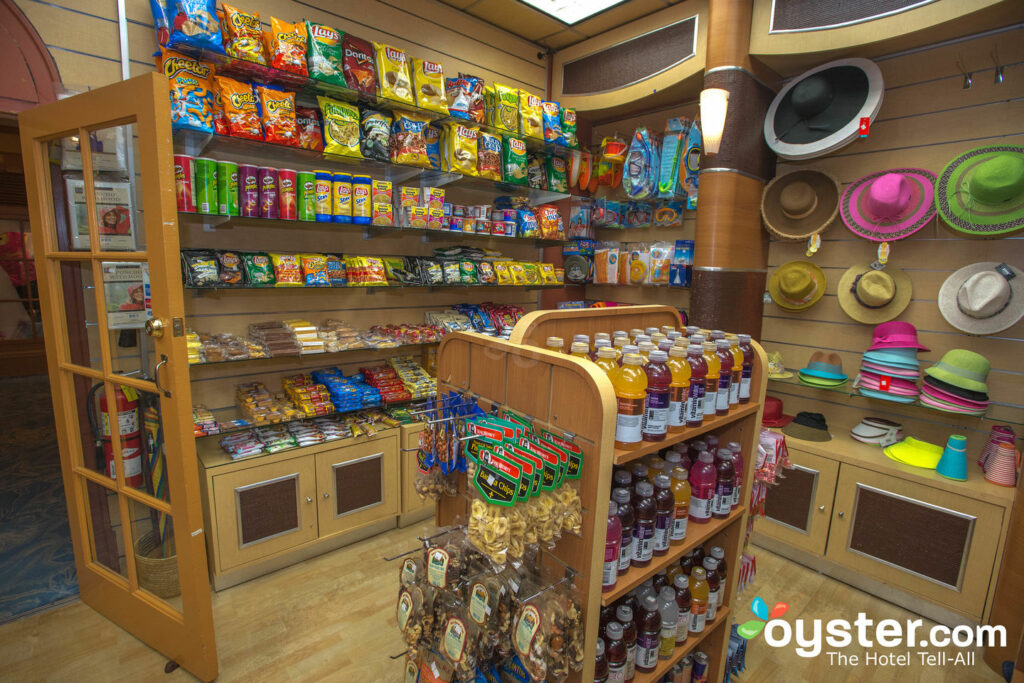 Purchasing basic snacks — and especially bottled water — at most of the resorts, like Atlantis, is exorbitantly expensive. Though it's probably not the first thing you'll want to do upon arrival, hitting up a local grocery story will save you major bucks in the long run. Paradise Island has a grocery store that's far cheaper than buying food at one of the Atlantis properties. You'll find even better prices at grocery stores in Nassau — just ask your licensed taxi driver to take you there on your way to the hotel or after you've checked in. If you stock up on a few cases of bottled water and snacks (plus any additional food items if your accommodations include a kitchen), you'll be able to avoid shocking prices, like $9 for a one-liter bottle of water.
An upscale, sprawling resort, Melia Nassau Beach is located on beautiful and serene Cable Beach. It's a 15-minute drive from the airport, but it's not in walking distance to other attractions. The 694 rooms and 32 suites are tastefully decorated, if a little generic, but they have wonderful views from private furnished balconies. A stylish lobby, three pools, daily activities, and entertainment add to the Melia's appeal.
Still lugging around that outdated carry-on from 2006? It's time for an upgrade. With 360° spinning wheels, a TSA-approved lock, a super hard exterior shell, and a USB-port for charging whatever it is you need charged, the Carry-On from Away is built to be your last.
You'll Also Like:
All products are independently selected by our writers and editors. If you buy something through our links, Oyster may earn an affiliate commission.