According to FutureCast's latest report, millennials contribute more than $200 billion to the travel industry each year. They're traveling more than their Gen X parents did, and they crave something slightly different. They seek new experiences above all else and take frequent weekend trips. In fact, weekend excursions accounted for nearly half of all millennial travel. There are a few surefire ingredients for a great millennial getaway: a wide breadth of bars and restaurants (preferably adorned with twinkly lights), lively neighborhoods sprinkled with indie coffeeshops and trendy shops, and surprisingly affordable boutique hotels. Luckily, there's no need to fly over an ocean to find them. We've rounded up the American cities everyone should visit in their 20s -- even if it's only for a weekend.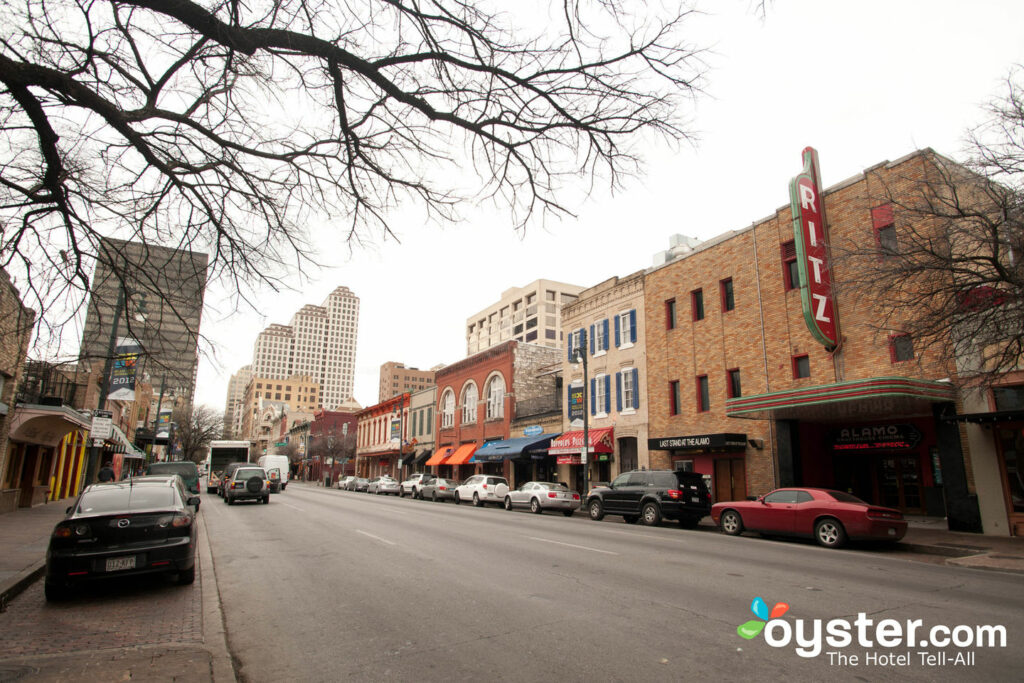 From incredible music festivals and enviable green space to trendy galleries and independent breweries, Austin is like millennial heaven. Whether your boss scored you a coveted ticket to South by Southwest, or you just want to explore a new city down South, you won't want to miss the breakfast tacos, SoCo strolls, Rainey Street's bungalow bars, or a dip in the Barton Springs pool at Zilker Park. Bonus points if you can fit BYOB mini golf and a successful trip to Franklin's Barbecue on the same day. For something cultural and classy, take a free tour of the Texas State Capital and grab pre-dinner cocktails at The Driskill Hotel downtown. Since the climate is good all year round, you can enjoy all the exploring, hiking and outdoor drinking that Austin has to offer any time you need a vacation. If bad weather happens to strike, just head to Alamo Drafthouse for a new release or cult classic revival with full food and drink service.
A Boutique Hotel Pick: Hotel San Jose
They say everything's bigger in Texas, but this intimate "bungalow-style" boutique hotel might be the exception. The 40-room property, originally built as a motel in 1939, incorporates a stylish, minimalist design and sits at the center of Austin's SoCo neighborhood, a trendy area known for great music. The hotel reflects its hipster surroundings by offering lots of cool stuff on loan: an excellent music library (both CDs and pre-filled iPods), a video collection, Polaroid cameras, bicycles, and even a Remington typewriter.
Yes, the Kansas City we're talking about is actually on the western edge of Missouri. You can fit in a few hours in the other if you'd like, but we think you'll prefer to spend your trip wandering the shops of Westport, restaurants of Country Club Plaza, and nightlife venues of the Power & Light district. You may find yourself shopping fine artisan wares and sipping cappuccinos in a hip coffeeshop in the Crossroads district one day, then watching a Royals or Chiefs game, Nutcracker Ale in hand at Boulevard Brewing Company the next. For some prime KC Instagram material, head to Kansas City Warehouse, an old prison complex turned street art gallery. Looking for something more traditional? Admission is free at the Nelson-Atkins Museum of Art. Just look for the giant shuttlecocks. It's like a boost of hip was pumped into this Midwestern metropolis's many fountains. Luckily, the denizens have maintained their friendly charm.
A Luxury Hotel Pick: The Fontaine
Tucked amid Kansas City's Country Club Plaza shopping district, the upscale 132-room Fontaine fuses modern design with chic Mediterranean accents. Stylish rooms include sleek furniture, large flat-screen TVs, and bathrooms tricked out with Carrara marble vanities. There's a lot to keep guests occupied and entertained here, including a huge roof deck with fire pits, a popular restaurant and bar, as well as an outdoor pool with stunning city views.
The ATL is not just Georgia peaches and Fortune 500 headquarters any longer. You'll still find Delta pilots and Coca Cola marketers throughout the city, but now there's Shakespeare in a park and speakeasy-style cocktail bars and Childish Gambino, too. Where else could you see professional storytellers practice their lost art amid enchanting woods? While it may sound mainstream touristy in comparison, trips to Martin Luther King Jr.'s childhood home and Georgia Aquarium are musts. If you don't feel like walking, Atlanta has its own subway system that makes for easy travel. The music, BBQ, and local beer scenes will leave you wondering why you didn't come sooner. For a truly unique souvenir, head to Conyers, where you can buy a bonsai tree from a community of monks or Chamblee Antique Row where you can buy almost anything. Leave a lasting mark with a nighttime trip to the Krog Tunnel.
A Luxury Hotel Pick: Four Seasons Hotel Atlanta
The 226-room Four Seasons Atlanta is a luxury hotel offering excellent service, great dining, and high-end amenities. The property is located in Midtown, near restaurants and shops, and a 10-minute walk to a MARTA stop. Rooms are all sophisticated and plush, with upscale amenities, marble bathrooms, and huge windows offering city views.
There's a lot more to Colorado than ski resorts and legal marijuana. A sprawling city of three million people, Denver packs a hipster punch amid a Rocky Mountain backdrop exactly a mile high. It's extremely metropolitan, but still encourages an active lifestyle through its 20,000 acres of city parks and various accessible hikes. Foodies will love the city's warehouse food market, natural history lovers need to allocate a full day for the Morrison, sports fans wouldn't miss Coors Field, and everyone should catch a show at Red Rocks while they're in town. The Union Station Farmer's Market on Saturday mornings is also a must for anyone who likes fresh eats. Arrive at 10am to see live cooking demonstrations from big-name local chefs. Ask about green chiles and Stranahan's whiskey to look like a local. The Light Rail can get you where you need to go, but the B-Cycle bike share program is ideal for navigating LoDo, LoHi, Capitol Hill, and Santa Fe Art District. If you like the rush and time your trip right, you could join a costumed community ride.
A Luxury Hotel Pick: The Oxford Hotel
The Oxford is one of Denver's most notable historic hotels, ideally located in the lively LoDo neighborhood and in close proximity to area hot spots. Many of the 80 individually decorated rooms include luxe touches like claw-foot bathtubs, pillow-top mattresses, or bath butler service.
New Orleans has plenty of jazz, beignets, and art you can enjoy at any age. But it also has the affordable hip hotels, unique shops, and open container rules that millennial visitors might appreciate most. If you only have time for the highlights, be sure to see St. Louis Cathedral in Jackson Square, romp through the Magazine District, check out America's oldest public market, sample some Creole cooking, get funky on Frenchmen Street, and drink your way down Bourbon Street. Got more time? Check out the National WWII Museum or Southern Food and Beverage Museum, which is housed in an old mall. If you want a break from the crowds, hit the Lafayette Cemetery #1 in the Garden District or have a walk through City Park. A ghost tour or vintage streetcar is the best way to get around. Don't leave without appreciating the unique architecture, which pays homage to the city's Spanish, French, and antebellum roots.
A Luxury Hotel Pick: InterContinental New Orleans
The 479-room InterContinental New Orleans is an upscale high-rise hotel in the Central Business District, near the French Quarter's nightlife, with 19 meeting spaces for conferences of up to 1,000 people and a 24-hour business center. On the 15th floor is a seasonal small pool and a modern 24-hour gym.
Austin may have been the first to keep things weird, but anyone who's been to Portland (or seen enough episodes of "Portlandia") can attest that this city is just as deserving of the slogan. For an authentic experience, skip the doughnut line in favor of the Center for Contemporary Native Art, Forest Park, and Kennedy School Soaking Pool, with lunch at one of the city's 600 food trucks somewhere in between. Downtown and Chinatown are required visitor territory, but be sure to spend time in the galleries, shops, and farm-to-fork cafes of Hawthorne, Alberta Arts District, Pearl, and Northwest Portland, too. Take a ride on the Portland Aerial Tram between 'hoods for unique city views. If you prefer solid ground, opt for a bike tour over the city's eight bridges. If all the exploring leaves you thirsty, order some local brews, craft spirits, or the latest offering from Portland's urban wineries. Let your night unfold among either the city's best live music venues or roller derby stadium.
A Luxury Hotel Pick: Kimpton Hotel Monaco Portland
The Kimpton Hotel Monaco Portland is a top-notch hotel in Downtown Portland. Sure, some will find certain freebies a bit off-beat — namely, the evening cocktail hour set up with brushes, canvases, and easels for guests to paint with; or the offer of a free companion goldfish for your room — but this artsy hotel is decidedly upscale.
History lovers of course flock to the City of Brotherly Love, but every type of millennial can find something to gush over in Philly. First things first, head to Independence Hall, where our country was born and the Constitution signed. If you're okay with skipping a pic with the nearby Liberty Bell, we suggest you steal a glimpse through the window around back and use that saved time for lunch and shopping at Reading Terminal Market. If you're headed to the exhibits of the Philly Art Museum, don't forget to strike your best Rocky pose on the steps. Craving more culture? Stroll through the mosaics of Magic Gardens or the latest exhibits on display during First Fridays. Less formal works can be worth a visit too. If you need a stroll, Fishtown, Rittenhouse Square, and South Street are great for dining, shopping, and exploring. Washington Square, LOVE Park, and the Morris Arboretum aren't bad options either. The cobblestone streets of Delancey, Germantown Avenue, and Elfreth's Alley are personal favorites.
A Luxury Hotel Pick: Kimpton Hotel Palomar Philadelphia
The 230-room Palomar near Rittenhouse Square Park is one of the city's chicest boutiques, with bold, sleek style, excellent service, and contemporary rooms with plush, comfortable beds. The Palomar delivers the Kimpton chain's typical thoughtful extras — an open-arms pet policy, a hopping nightly wine hour, free morning coffee and tea — and the location on South 17th street is near some of the city's best restaurants, bars, and shopping.
Asheville really burst onto the scene in recent years, climbing top destination lists left and right. That's mostly thanks to a booming food and drink scene, friendly locals, and an eclectic, creative spirit. The gorgeous Blue Ridge and Great Smoky mountain views certainly don't hurt either. To fully understand the cultural offerings of this small yet innovative city, we'll break it down by the numbers. There are more than 200 artists working in the River Arts District, inviting visitors to tour their studios. The city's 250 independent restaurants and 13 regional markets, including several run by James Beard finalists, will leave you anything but hungry. And there's no doubt you've heard about Asheville's beer scene. With more than 23 breweries, the city has the most breweries per capita in any major American metropolis. South Slope is a great neighborhood for sampling (and shopping). But we'd be remiss if we didn't mention the city's crown jewel: the 250-room Biltmore Estate. Just keep in mind that you may need a car if you're looking to explore beyond downtown.
A Value Hotel Pick: Aloft Asheville Downtown
The Aloft Asheville Downtown is a 115-room, modern, pet-friendly hotel with restaurants, shops, historic sites, parks, museums, and more within walking distance. The rooms are stylish and include pet amenities, but lack square footage; noise can also be an issue for those on top or bottom levels (due to bar proximity). A spacious rooftop pool and terrace offer great views; the breakfast area features Starbucks coffee; and the W XYZ bar serves unique cocktails and small plates.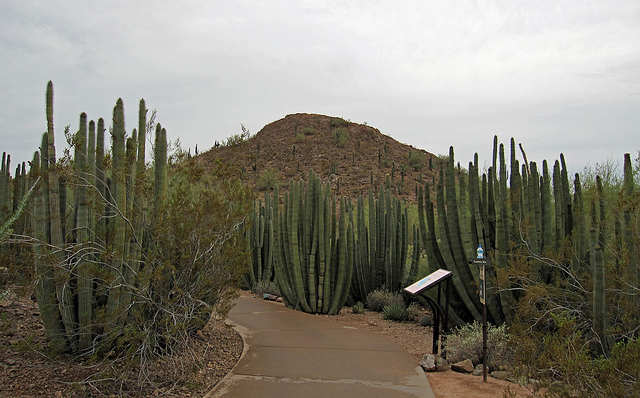 The Valley of the Sun or "The Valley," as locals call it, is brimming with millennial bait. The 50-acre Desert Botanical Garden has more succulents than even the trendiest of L.A. apartments and the creativity exuding from Roosevelt Row's galleries could rival any great art museum. For something uniquely southwestern, engage with the immersive exhibits of the Heard Museum, which highlights the history and culture of 22 regional Native American tribes. All this culture making you hungry? Spots like Pizzeria Bianco and DeSoto Central Market food hall prove that Phoenix has more than Tex-Mex. Need to hike some of the delicious calories off? If Cholla and Echo Canyon over at Camelback are too crowded for you, head to the highest viewpoint in The Valley: Dobbins Lookout. Beyond Downtown Phoenix and Scottsdale, the red rocks of Papago Park and nightlife hotspots of Mill Avenue district make Tempe a favorite for young Phoenix visitors. The top-tier restaurants, 17-acre dog park, and observatory in Gilbert make it a close second favorite.
A Luxury Hotel Pick: Hotel Valley Ho
An institution in Scottsdale since it opened in 1956, the four-pearl, 241-room Valley Ho exudes a retro charm that draws the young and the hip. It's ideally located just on the outskirts of the Old Town, which is the dining and entertainment hub of the city — its restaurants, shops, and galleries are within a 15-minute walk. In 2005, a full renovation brought it into the 21st century, while retaining (and refreshing) its cool 1950s style.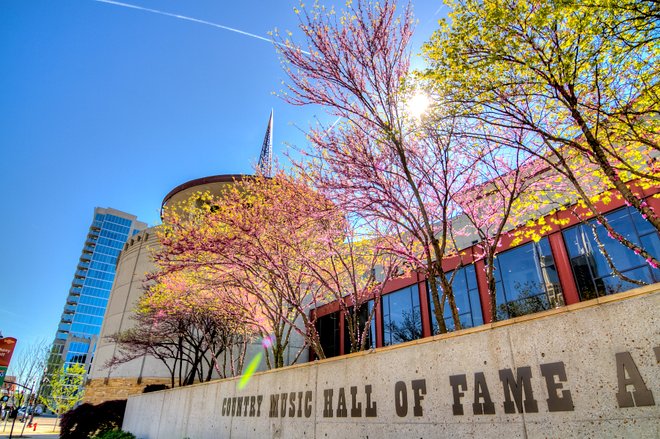 Of course the list wouldn't be complete without Music City. In addition to the honky tonks of Lower Broadway and recording studios on Music Row, foodie paradise awaits. Whether you're craving authentic hot chicken and biscuits or fine French dining, Nashville has you covered. Between Yazoo, Jackalope, and Tennessee Brew Works, you'll have plenty of local drinks to wash it down with. For American history, try the 164-year-old Belle Meade Plantation or President Jackson's Hermitage. If you want music history, head to the Country Music Hall of Fame and the Grand Ole Opry. Prefer to hear the sounds live? Book tickets to a show at the Ryman, Bluebird Cafe, or Station Inn. Head to Hatch Show Print, one of America's oldest working letterpress shops, for some truly unique and truly Nashville gifts. Leave plenty of time to meander through the hip hoods of Germantown, The Gulch, Hillsboro Village, 12South, and East Nashville. Pack a picnic and see the Parthenon in Centennial Park if you need some fresh air. And of course, no trip would be complete without snapping a selfie in front of the "I Believe in Nashville" mural.
A Boutique Hotel Pick: The Capitol Hotel Downtown Nashville
The mid-range Capitol Hotel Downtown Nashville is fresh from a 2015 renovation that transformed the former motel into a modern and stylish hotel. Travelers seeking a night on the town without busting the budget will find this hotel an attractive option that's within walking distance of Bridgestone arena. Its 100 rooms are small but clean and tastefully decorated with comfortable beds and mini-fridges, and all guests get a free hot breakfast.
Capture memories that'll last a lifetime the old-fashioned way–with a new twist. Canon's lightweight instant camera is ideal for any millennial "born in the wrong era".
You'll Also Like:
All products are independently selected by our writers and editors. If you buy something through our links, Oyster may earn an affiliate commission.