If you're visiting Oaxaca, you likely already have some of the city's most popular attractions on your itinerary. Visiting the stunning Zócalo, exploring the ancient ruins at Monte Albán, and sipping mezcal at La Mezcalerita or Mezcalogia are musts, but this ancient Aztec settlement has a seemingly never-ending list of things to see and do, including plenty of opportunities to get off the beaten path. In addition to its tried-and-true haunts, there are underrated historical sites, locals-only markets, and natural wonders where you don't have to dodge selfie-sticks and Instagram influencers. Here are our five favorite off-the-radar activities in Oaxaca.
1. Check out an underrated ruin.
While Monte Albán, a UNESCO World Heritage site, was Oaxaca's most important site politically, Mitla, which dates back to 900 B.C.E., was the spiritual hub for the Zapotec people. Mitla, which means "underworld," is the only archaeological site of its kind in Mexico, with bright red walls and mosaics made without mortar. Even if you've visited dozens of other Mesoamerican ruins, Mitla is worth the 45-minute trip outside of town.
2. Visit Hierve el Agua.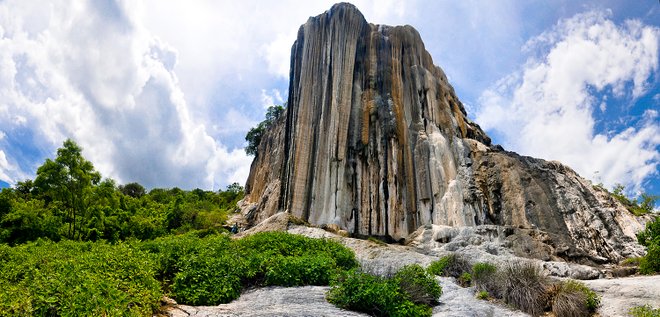 At a distance, this set of natural rock formations resembles a waterfall. Get up close and you'll see that you're actually looking at a series of mineral deposits atop a limestone mountain. While Hierve el Agua (the name means "boiling water") has become more popular with visitors over the past few years, it's still unlikely that you'll see crowds here. At the top, there are freshwater pools that are known for their supposed medicinal properties — the water is loaded with minerals like magnesium and calcium carbonate.
3. Hike the Sierra Norte.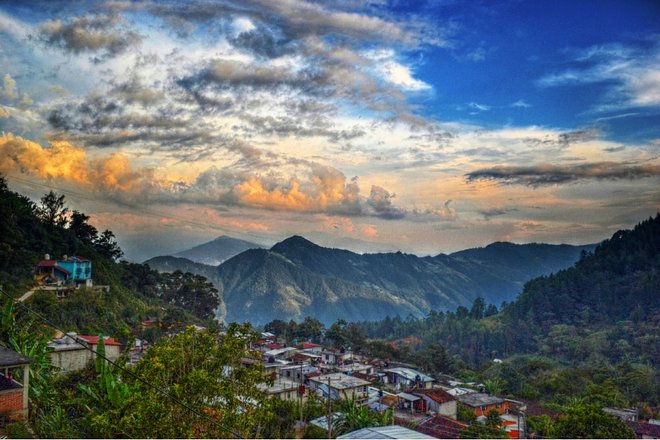 Many visitors are too taken bytlayudasand tequila to consider working up a sweat, but Oaxaca's Sierra Norte region is loaded with mountaintop villages, pine forests, and plenty of hiking trails that are worth exploring. Drive outside of the city to experience Oaxaca's eight Pueblos Mancomunados, self-sustaining mountain villages surrounded by trails showing off stunning landscapes.
4. Sit in a Mexican sweat lodge.
If you want a sybaritic experience in Oaxaca, visit a traditional temazcal. These sweat lodges are part of an ancient, sacred ritual, and experiencing one will cleanse both your body and mind. At Ceviarem Temazcal (arguably the best in Oaxaca), you can expect to be shut in a dark, hot hut, while a shaman leads you through chants and other purifying activities. It can sound intense (and it is!), but you'll feel like a completely new person by the end.
5. Shop at a local's tiangui.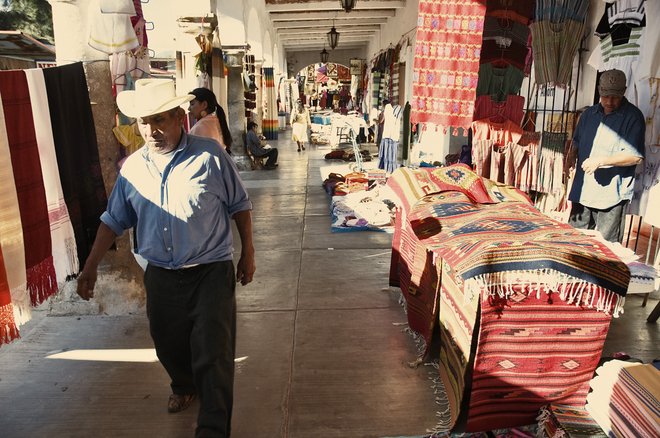 Atiangui is a local, open-air market where artisans and farmers flock to sell their goods. There are many throughout Mexico, but one of the best — and most underrated — is Mercado Tlacolula in the Oaxaca Valley. One of Oaxaca's oldest markets, Tlacolula is also southern Mexico's largest indigenous market. You can buy everything from blue jeans to barbacoa here, and easily spend an entire day just taking in the sights, sounds, and smells. Fortify yourself with a tejate, a chilled drink made from corn and cacao over the course of several hours.
You'll Also Like:
All products are independently selected by our writers and editors. If you buy something through our links, Oyster may earn an affiliate commission.