If you're looking to book your next trip to Asia but are overwhelmed by the idea of fighting crowds in Hong Kong or Phuket, look to one of these five under-the-radar destinations. From beaches to bustling cities and world-class shopping, we've rounded up our favorite destinations that you might never have considered before for your next holiday.
If you're a beach bum, head to… Koh Rong Island, Cambodia
Southeast Asia is a tried-and-true traveler's Mecca. It seems like it's impossible to find somewhere in the region that hasn't been written up in every guidebook or taken over by hordes of backpackers.
But, the region still has a few lesser-known gems. Take Koh Rong Island in Cambodia, for example. Probably one of the most beautiful beaches in the world, this pristine secluded island boasts alluring turquoise waters and white sands with an idyllic jungle background to boot.
A quick puddle-jumper flight from Phnom Penh will get you to Krong Preah Sihanouk, where you can charter a traditional longtail boat to take you to Koh Rong.
Busan, South Korea's second-largest city, often gets overlooked for its sibling to the north, but the busy port city has everything to offer that Seoul does — and then some.
Urbanites will love the shiny and sleek Haeundae District and its accompanying beach, but if you need a vacation from your vacation, Busan is also convenient 14th-century Buddhist temples, tucked away in the surrounding mountains.
A Luxury Hotel Pick: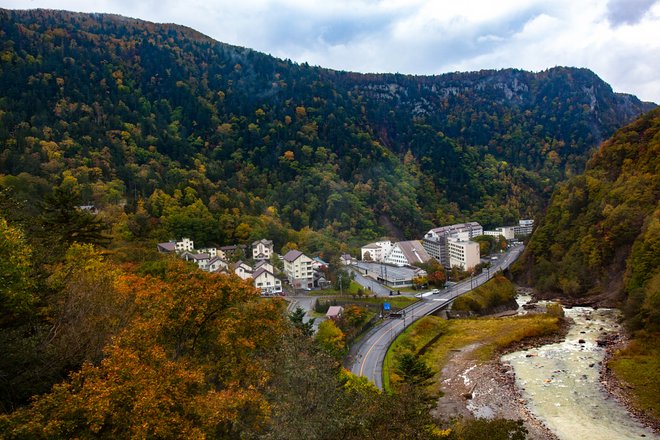 Hokkaido is paradise for the outdoorsy set. Japan's northernmost island still has tons of untouched wilderness — more than two million acres are dedicated to parkland — and, despite being one of the country's largest islands, Hokkaido is also one of the least populated.
Should you decide to visit, you can enjoy "onsens," or natural hot spring baths, fresh powder for skiing and snowboarding in nearby Furano, and the stunning Shiretoko National Park, a UNESCO World Heritage site. Visitors to the 95,000-acre paradise might be lucky enough to catch a glimpse of sika deer, brown bears, foxes, and Steller's sea eagles, among other critters.
A Luxury Hotel Pick:
Manila isn't exactly undiscovered, but it is underrated when it comes to shopping. Hong Kong, Kuala Lumpur, and Shanghai get most of the attention, but Manila is a veritable shopper's paradise too.
The city is home to three of the world's 10 largest malls, most of which offer amenities such as spas, religious services, and even Olympic-sized skating rinks. (The air conditioning is excellent too, given the region's tropical heat and humidity.)
If you're looking for unique goods, head to the Greenfield Weekend Market in the afternoon for an eclectic assortment of crafts, art, clothing, vinyl records, and plenty of delectable Filipino sweets.
A Romantic Hotel Pick: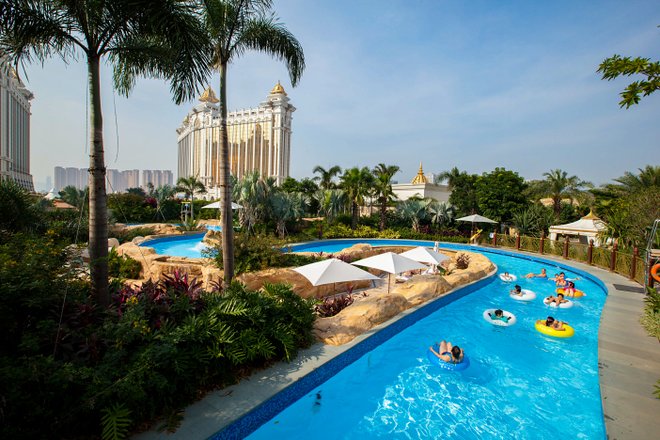 Macau might not come to mind when thinking of family-friendly destinations in Asia. Yes, casinos and gambling culture are still a big part of the destination's allure for many, but the tiny island is the only place in the world to experience such a unique mix of Chinese and Portuguese culture, making it a wondrous place for adults and little ones alike.
Most hotels in Macau offer loads of activities that are kid-friendly: There are luxe swimming pools, indoor play gyms, and daily shows and character parades. But, even outside of the hotels, there's delectable cuisine, a 17th-century historical center, and the breathtaking 1,109-foot Macau Tower, where kids of all ages can walk around the edge on the Skywalk.
A Kid-Friendly Hotel Pick:
NOW WATCH: 5 Underrated Destinations in Southeast Asia
https://www.youtube.com/watch?v=_WiXS1UgHYs
You'll Also Like:
All products are independently selected by our writers and editors. If you buy something through our links, Oyster may earn an affiliate commission.