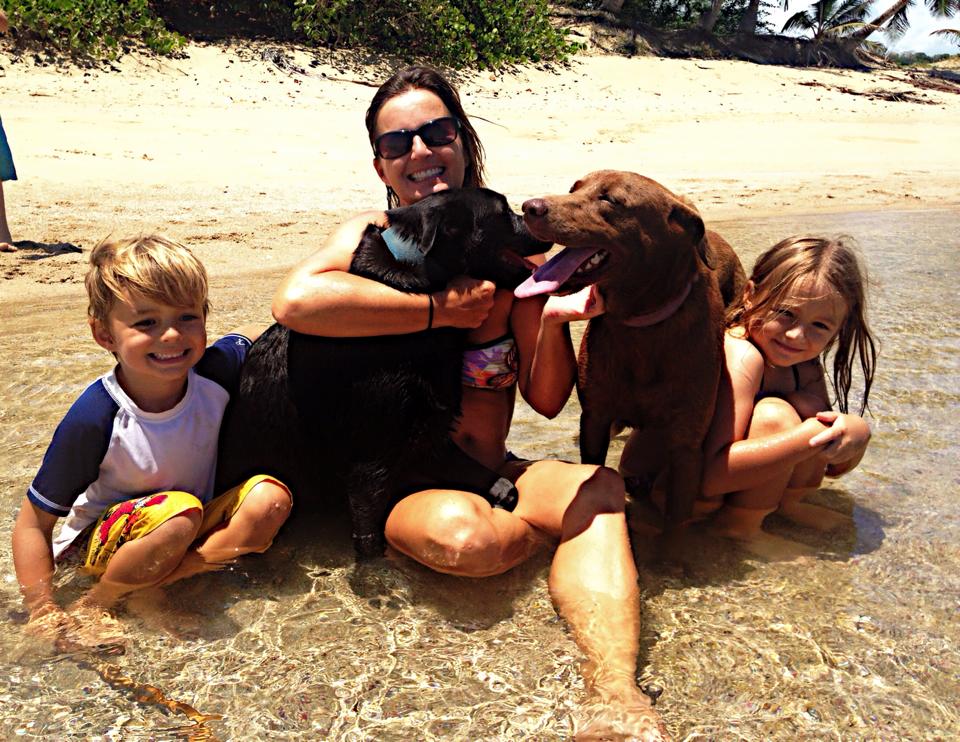 In the first article of this series, we asked experts what it's really like to quit your job and move to a vacation destination. The rest of the series focuses on the experiences of people who've actually done it. This installment tells the story of Jennifer Tiller and Trevor Young, who manage Villa Tropical Oceanfront Apartments on Shacks Beach in Puerto Rico.
In the mid-2000s, Canadian-born Jennifer Tiller and Trevor Young were successful DINKs (Dual Income, No Kids) living in
Chicago
making good money -- but they had dreams of a different life. "I really really wanted to be barefoot and pregnant on a beach in the tropics," Tiller says. She'd gotten her masters degree, excelled in her career in the IT industry, and chased every dream she'd had; this dream would be no different. When she sets her mind to something, Tiller says she is like "a pit bull with a bone."
The obvious choice for their new home was
Puerto Rico
, where the couple had been married on the back of a dive boat and frequently vacationed. (As Canadians awaiting their green cards, it had been one of the only places outside of the continental U.S. where they could legally travel.) After years of talking about moving there, they were finally ready to make it happen. They tried to get transfers from their companies, and then new jobs in Puerto Rico, before instead deciding to embark on their own venture. Tiller convinced the owner of a vacation rental business on Puerto Rico's beautiful, remote northwestern coast that she and Young could afford to buy it -- even though they weren't entirely sure of that fact themselves.
This was before the economic recession, and Young says that "back then the banks were giving away money like drunken sailors." In 2006 they managed to secure a loan for $1 million, and get some additional funding from a few private investors. They had to take a second mortgage on their house in Illinois (which they rent out), but ultimately, the business was theirs.
The move wasn't easy. They say the three most stressful things for any couple are changing jobs, changing locations, and having children. Tiller and Young did all three at the same time. When they arrived, Tiller was pregnant and "ready to bust." She was 39, and had difficulty finding a doctor who was willing to deliver her. "In the waiting rooms, I was older than most of the moms of the women that were pregnant," Tiller says. "They called me piña," the Spanish word for pineapple. Their new house — which Tiller says was "a shack on the edge of the ocean" — didn't have a kitchen, a bathtub, or hot water, and they lost electricity frequently. "It was a crazy time," Tiller says.
And managing the new business, Villa Tropical Oceanfront Apartments on Shacks Beach, was no picnic. Young says that for the first five years in Puerto Rico, he worked seven days a week. But going in he had no false illusions. "I knew it would be hard work. I knew there was a high risk of failure." He jokingly refers to the adjustment process as the seven stages of living in Puerto Rico, likening it to the seven stages of grief. "There's denial, rage, and the acceptance at the end," he says.
Luckily, Young was handy, having worked in the construction industry for a number of years, and came in with experience in electrical and maintenance work. In Chicago he'd been an executive at Siemens and regularly entertained clients, which helped give him experience in hosting guests. Tiller, for her part, had marketing and business development experience from her work in the IT field. Both had tools at their disposal that would help them run the business.
Nine years later, Young says he's gone from "putting out fires to preventing fires, and now it's easier." He particularly enjoys interacting with their guests who are retirees. "They've got a lot of wisdom, and they're past the point of caring what anyone really thinks," he says. Formerly in the Canadian Air Force, Young also enjoys interacting with service members. "It cheers my heart to help them a little bit and see their reaction when I offer a discount," he says; discounts at Villa Tropical are available for all active military personnel.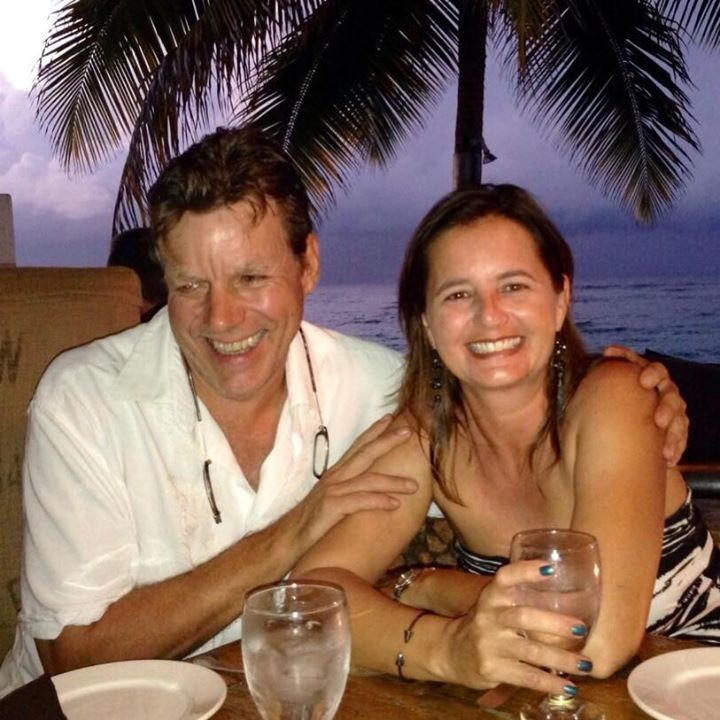 Young is also an avid golfer — now he has time to golf multiple times a week — and plays the saxophone. He says finding other interests besides work is important. "You can't sit at the bar and drink, and it's a temptation when you're in the tropics," he says. "I offer that cautionary tale." After the first seven years in Puerto Rico, Young stopped drinking altogether. He tells me about a book called "Wherever You Go, There You Are." "The basic premise of the book is, if you aren't happy there, you aren't going to be happy here," he says.
But now both literally and figuratively, he's just where he wants to be. "I would never trade this for anything. Look where I'm sitting," he says. Behind him is a wooden deck and the Puerto Rican jungle.
Tiller, too, got just what she hoped for. She has two beautiful children and says she and her husband make a great team. "I believed in the dream of raising my own children while running my own company and being a professional at the same time," she says. In Chicago, she would have needed to hire a nanny, and she says the stresses of their past jobs were not worth the zeros on a paycheck. Her new life is even more than she expected. "It's spiritually more connected, [with] problems dissipating as we breathe more deeply every day. And we do have a life that allows us the grace to breathe."
Family photos courtesy of Jennifer Tiller and Trevor Young
You Might Also Like:
All products are independently selected by our writers and editors. If you buy something through our links, Oyster may earn an affiliate commission.