Lake vacations offer all sorts of opportunities for outdoor activities in the sunshine and cozy fun indoors. Days by the lake can include everything from stand-up paddleboarding to fishing for bass, while balmy evenings call for roasting marshmallows and playing board games by candlelight. Now that summer is finally here and lakes in the U.S. have thawed, it's time to put the finishing touches on your lake vacation packing list. Here's what you should bring to make sure your family is prepared and having fun.
Nothing cools down kids (and kids at heart) faster than a friendly water fight. These foam super soakers may be small, but they shoot water an impressive 30 feet. Plus, the circular design and neon colors aren't reminiscent of a firearm, making them appropriate for even the littlest kids.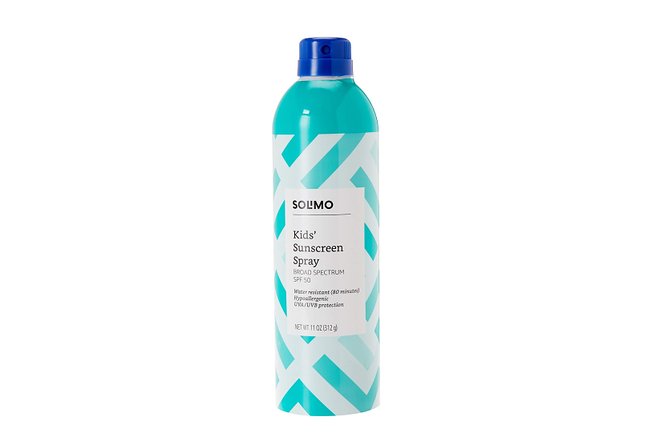 When you're dealing with kids and the sun, sunscreen spray is the fastest and most efficient way to keep them safe. Neutrogena's kids' sunscreen spray comes in an 11-ounce bottle, and the hypoallergenic formula provides UVA/UVB protection and is water-resistant for up to 80 minutes.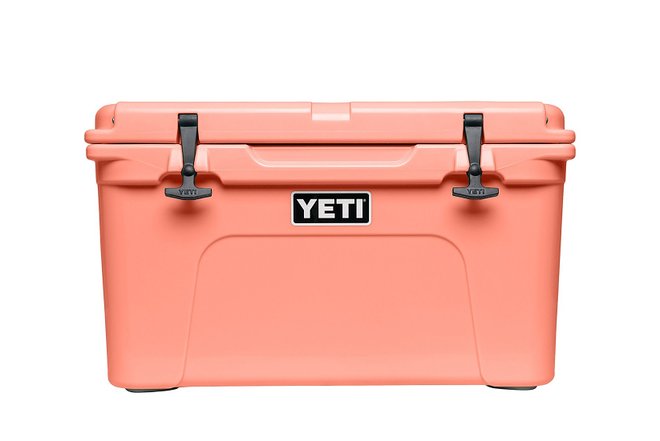 Sure, there are cheaper coolers on the market, but the YETI Tundra is worth the investment. It comes in a range of summery colors, but more importantly, three inches of PermaFrost insulation ensures that ice stays frozen and drinks remain cold. The heavy-duty latch and high-quality rubber construction mean that you'll have this cooler for many lake vacations to come.
If rainy skies strike, and you need to have some indoor fun, board games are the way to go. Jenga is a family-favorite that calls for stacking wooden blocks into an increasingly unstable tower until they fall. Adults can amp up the fun factor by writing dares or trivia questions on each block before the game starts. Participants have to do the dare or answer the question on each block they pull from the tower.
When you're spending long days outdoors, you never know when you might need a tool. Swiss Army knives are still the smartest item for keeping a range of gadgets in your pocket. This version comes with a large blade, small blade, corkscrew, can opener, bottle opener, wire stripper, toothpick, scissors, and tweezers. That should have you covered for emergencies (even the wine-related kind), big and small.
Natural bug repellent uses essential oils instead of DEET to deter mosquitoes, gnats, and ticks. This version uses lavender oil and Texas cedarwood to keep the insects away and skin smelling fresh. It's safe for kids and pets — a major plus. Users also mention that it's not sticky and doesn't stain clothes.
Whether you're spending the afternoon in a canoe or on a floating unicorn raft, a dependable dry bag is vital. At 10 to 55 liters, the Earth Pak waterproof dry bag is large enough to fit several smartphones, wallets, and cameras — essentially anything that should stay out of the water. It also comes with a waterproof cell phone case — perfect for taking fun water selfies.
Lake days call for a thick towel to dry off after swimming. These 100-percent cotton Utopia Towels are absorbent and made with two-ply yarn for extra durability. Bonus: The bright colors and striped design scream summer.
No summer evening at the lake is complete without snacking on at least one gooey s'more. Upgrade from roasting marshmallows on scavenged kindling to this set of professional roasting sticks. Telescoping dual forks allow for double marshmallows, and keep kids at a safe distance from the flames. Plus, non-toxic stainless steel eliminates rust.
Stand-up paddleboards are an ideal way to enjoy lakes. This one has a wide base, making it easy for beginners to stay balanced, and it's lightweight enough to maneuver easily with a paddle. Best of all, it's inflatable, so you can transport it in a car with ease.
Fishing is a great lake activity in all sorts of weather. For kids, this fishing pole is lightweight and comes with a whole kit of plastic bobbers and colorful lures. Putting the worm on a hook is something you'll have to do yourself.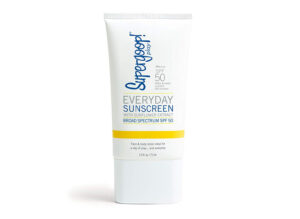 Fun in the sun ultimately calls for sun protection. For an option that you and the kids will both love, get yourself a bottle of Supergoop! Everyday Sunscreen. Their water-resistant, clean formula leaves a super non-stick feel that'll hydrate and nourish your face and skin.
You'll Also Like:
is a participant in the Amazon Services LLC Associates Program, an affiliate advertising program designed to provide a means for sites to earn advertising fees by advertising and linking to Amazon.com. Oyster also participates in the SkimLinks and SkimWords affiliate programs.
All products are independently selected by our writers and editors. If you buy something through our links, Oyster may earn an affiliate commission.