It's that time of the year again -- ski season. The mountains are fresh with snow and surrounded by chilly, crisp air. Whether you're a fan of resorts or you're a backcountry-skiing enthusiast, there are quite a few things you'll need to pack for a ski trip to keep you warm and cozy. We've created a list of nine essentials for any ski trip that will help you to look both stylish and warm and ensure that you return to the real world free from frostbite in your fingers and toes. 
The Patagonia Snowbelle is a great ski jacket pick for many reasons. This two-layer jacket will work for both a bluebird or powder day. Recycled Thermogreen insulation adds warmth without bulk or environmental impact. There's also enough pockets for goggles and gloves, too, making this ski jacket a top choice in our books.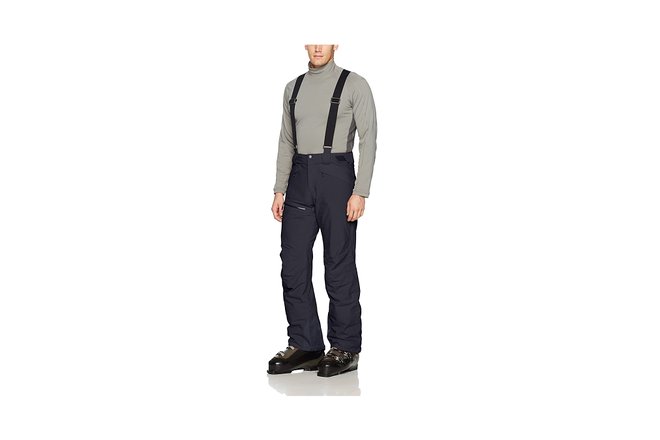 Ski pants should be insulated to keep you warm, and flexible enough to allow for smooth moves on the slopes. These Salomon Chill Pants do just that. The Advanced SkinDry fabric is both waterproof and windproof, while an insulated layer makes sure you are warm, but not too toasty. They're roomy enough to allow for layering, which is great for those really cold days, and the suspenders are removable for those who don't like that style. Perhaps the best feature is that the Salomon Chill Pants are affordable, allowing you to spend your money on more runs on the mountain.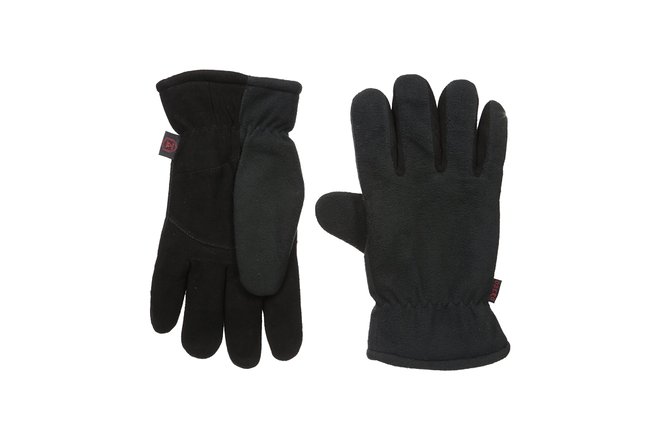 Stiff, cold fingers could make skiing — or just enjoying a cup of cocoa — difficult. These OZERO Winter Gloves feature some amazing technology to keep your hands warm. It's called Heatlok thermal layering, and it traps warm air in the gloves. This technology combined with a polar fleece lining and TPU waterproof material means these gloves are meant to keep hands warm and dry in zero- to 30-degree weather. Plus, the deer suede leather palm makes it easy to grip items. All in all, the folks at OZERO seem to think of everything, including designing the gloves to be flexible and lightweight.
The knitted wool design of the Bickley + Mitchell beanie will do so much to keep your head and ears warm during apres-ski. This beanie is lined with faux-fur to keep in as much heat as possible. The black color is versatile, though the brand has other hats in different colors, too.
Face coverings are essential for this ski season, and a neck gaiter can serve double duty while also keeping your neck warm. These fun gaiters by Nextour come in plenty of patterns for a little pizazz. And because of the simple circular design, they won't fall off and cause a ski-tastrophe.
Trudging through the snow at a ski resort is no fun if your feet get wet and cold. Our snow boot pick for your ski trip is Columbia's Bugaboot Plus III Titanium Omni Heat. The non-marking rubber sole of these boots features winter traction lugs to prevent you from falling on ice, while the exterior is both waterproof and breathable. With plenty of insulation and a comfy sole, your feet will appreciate the protection as they stomp through the icy and snowy terrain.
While a good pair of snow and ski boots will work wonders to keep your feet warm, these PureAthlete Wool Ski Socks will fight against any cold that may slip through the cracks. These socks use merino wool and polypropylene to maintain a foot's natural temperature while wicking away moisture and preventing overheating. These tall socks are knitted thickly around the shin, ankle, and in certain parts of the foot to keep your feet protected against blisters that might arise from friction with ski boots. They also have elastic at the top so that they don't slide down your legs during an active day on the slopes. Buy a few in different colors for your trip — you'll be glad you did!
When you're not hitting the slopes, you'll want to stay warm and cozy, and the best way to do that is to pack wool knitted sweaters. This particular sweater makes our list for a few reasons. The turtleneck keeps your neck warm, which is great for those who don't like scarves. It's also baggy enough layer an undershirt beneath it, which is a great way to protect yourself against cold weather. Plus, it's quite elegant!
Vests are perfect additions to ski wardrobes. The North Face Nuptse Vest keeps your chest and neck warm with a windproof exterior and lightweight insulation. Rock it with a thermal or lightweight long-sleeve tee underneath, and keep your hands warm with the zip pockets.
You'll Also Like:
Oyster.com is a participant in the Amazon Services LLC Associates Program, an affiliate advertising program designed to provide a means for sites to earn advertising fees by advertising and linking to Amazon.com. Oyster also participates in the SkimLinks and SkimWords affiliate programs.
All products are independently selected by our writers and editors. If you buy something through our links, Oyster may earn an affiliate commission.