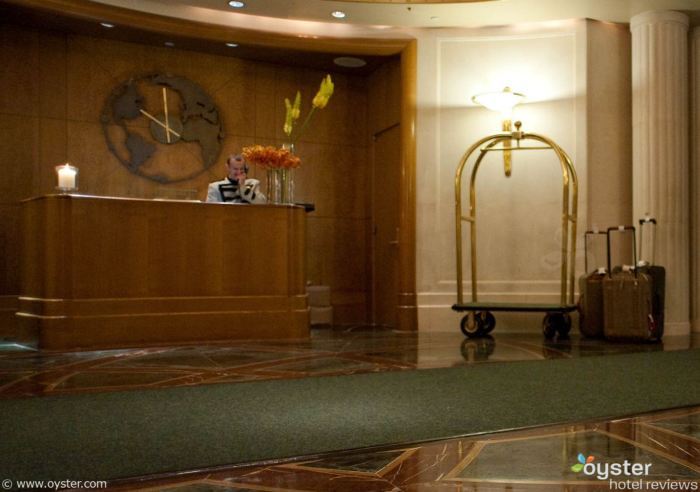 In an episode of NBC's The Office, Steve Carell's Michael goes on a business trip to Winnipeg along with his colleagues Andy and Oscar. The crew checks into a hotel and soon Michael starts crushing hard on Marie, the attractive concierge, a.k.a. "Concierge Marie."
Later that night, over drinks, Michael attempts to stump Marie with a service question. "It's midnight on Christmas Eve and you need to get dry-cleaning done. What do you do?" He later makes out with her.
The line's funny partly because, like Michael, we all want to see the magic in action. In the popular imagination, concierges have a mystique about them that starts with the weird, French name of their job and includes the impression that, merely by picking up the phone, they can make the impossible happen.
Of course, some of them are better than others at living up to that lofty ideal. It can be frustrating to ask a concierge for a restaurant recommendation and be handed a preprinted list of chain eateries. But there's a way to know which members of the profession take their responsibilities seriously: Just look for the lapel pin in the shape of crossed keys.
They are Les Clefs d'Or. Pronounced "lay clay door" — it means "the keys of gold" in French — they are the symbol of an elite concierge organization of some 3,000 members world-wide. Of more than 20,000 hotel concierges in the U.S., just 560 are members — and they're mostly employed at four- and five-star hotels. New York City hotels leads the country with 108 Les Clefs D'Ors members, followed by San Francisco with 61, Las Vegas with 54, and Washington, D.C., with 30. (The eight concierges at the St. Regis in New York are all members, as are all seven at the Four Seasons in Georgetown. Of the 57 concierges at MGM Grand, 12 are members.) Less likely locations with at least one member include Indianapolis, Grand Rapids, and Sea Island, Georgia.
So what kind of chops do you need to become a member? No fewer than five years working in a hotel lobby, and at least three as a concierge; recommendation after recommendation after recommendation; and passing marks on an oral evaluation and a 10-page written exam that takes five to 20 hours per person.
Though she wouldn't supply me a copy of an old test (the questions change every year), Elizabeth Wilson, Administrator of Les Clefs d'Or USA, says that questions include multiple choice, fill in the blank, and short essays. Exam questions can address food, wine, travel, and the arts. "Describe a gewurztraminer," for example, or "Name a classic preparation for sweetbreads." Test takers might be asked to name five five-diamond restaurants, or five renowned American chefs.
Wilson, who served as a Les Clefs d'Or concierge for 16 years and once arranged for a sky-writing airplane to spell out 'Will you marry me?' for a guest, says about 20 percent of applicants don't pass. We're pretty sure Concierge Marie wouldn't make the cut.
All products are independently selected by our writers and editors. If you buy something through our links, Oyster may earn an affiliate commission.