Choosing the best place to go in a paradise like Bali may seem a bit like going to heaven and demanding the finest table. Most destinations in Bali boast stunning sunsets, delectable food, and relaxing scenery. Some are more notable for their shopping and spas while others are better for lazing on the beach and exploring ancient temples. Those thinking about visiting the alluring Indonesian island should keep in mind that July and August tend to be the busiest months and that rainy season starts in November and extends until April. The shoulder season, which occurs in May, June, and September, is a desirable time to go, given the temperate weather and manageable crowds. But regardless of when you go to Bali, here is a list of locations that will help you start planning.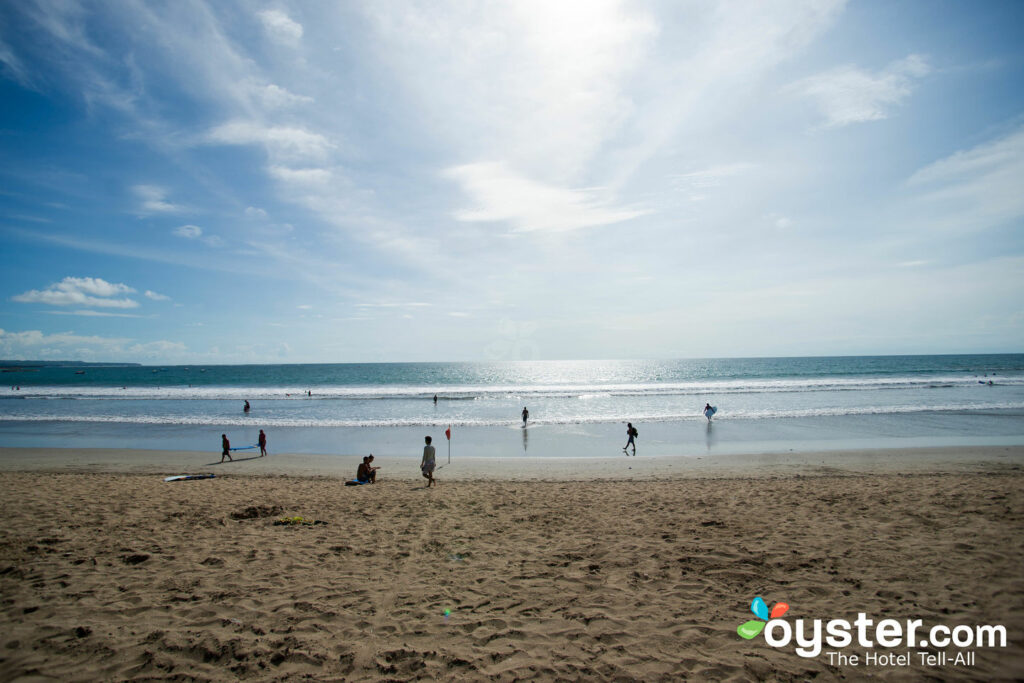 Once a surfer mecca, Kuta has become a haven for backpackers and partiers who appreciate its beaches alongside the Indian Ocean. Traffic can be heavy here, so try to walk when you can. And while it's possible to get massages throughout Bali, the spas in Kuta tend to be the most plentiful and competitively priced. Young Spa Bali, Smart Salon and Day Spa, and The Natural Massage and Day Spa all get rave reviews. For aspiring surfers, the beachfront town also offers plenty of opportunities to learn at places like Bali Learn to Surf, which is run out of the Hard Rock Hotel, and Bali Wave Hunter. It's also a shopper's paradise. The nine-acre Beachwalk Shopping Center houses a mix of stores, including Tommy Hilfiger and Yves Rocher, plus a cinema, restaurants, and even some greenery.
Where to Stay: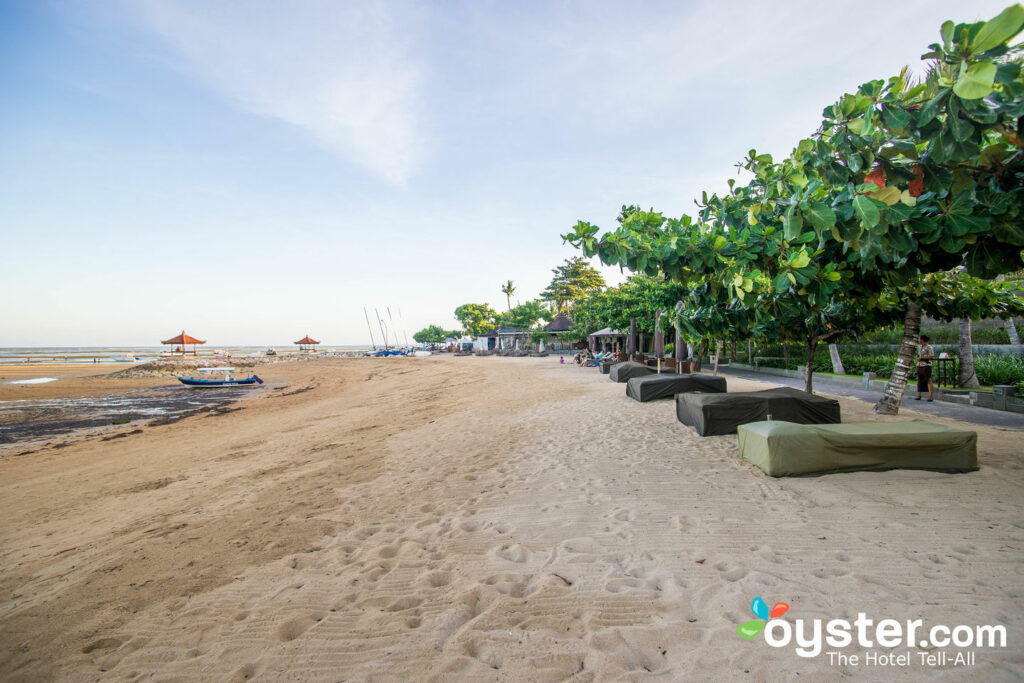 Sanur, which is more serene than Kuta, appeals to mature travelers who enjoy beachfront beauty without the thumping beats. In addition to its excellent restaurants (Warung Little Bird and CharMing), the seaside town is prime spot for learning how to scuba dive and snorkel. Octopus, scorpion fish, and dramatic coral reefs can all be found in the water. Opt for a lesson from one of the dive schools like Atlantis International and Joe's Gone Diving. Of course, there are also stunning stretches of sand, including Sanur and Sindhu beaches. To satisfy your culture fix, head to Museum Le Mayeur. Here, the collection was curated by a Belgian artist who lived in Bali and married Ni Pollok, a local dancer. As you'll see, Pollok became the subject of much of his work. Paintings and drawings by other European artists can also be viewed.
Where to Stay: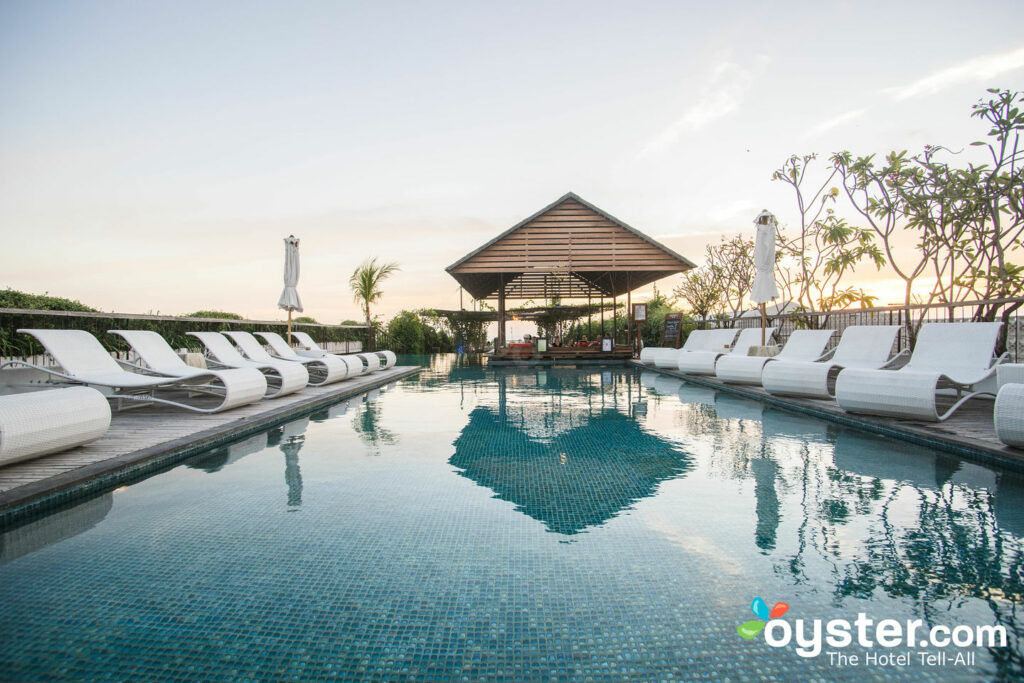 Legian, a small section of Bali that's about as big as a handful of city blocks, has a reputation for reasonably priced hotels and easy access to the adventurous nightlife in nearby Kuta. Surf and boogie board fans will dig the combination of wallet-friendly accommodations and strong waves. And while there aren't as many upscale spas in Legian, finding a beachside masseuse is easy. Tip: it's best to negotiate and agree on a price for the treatment first. There are also a number of tasty food joints that serve a mix of Indonesian and Western cuisines. Cheap Thai food is also easy to come by. When it's time to party, make your way to The Jaya Pub for live bands.
Where to Stay: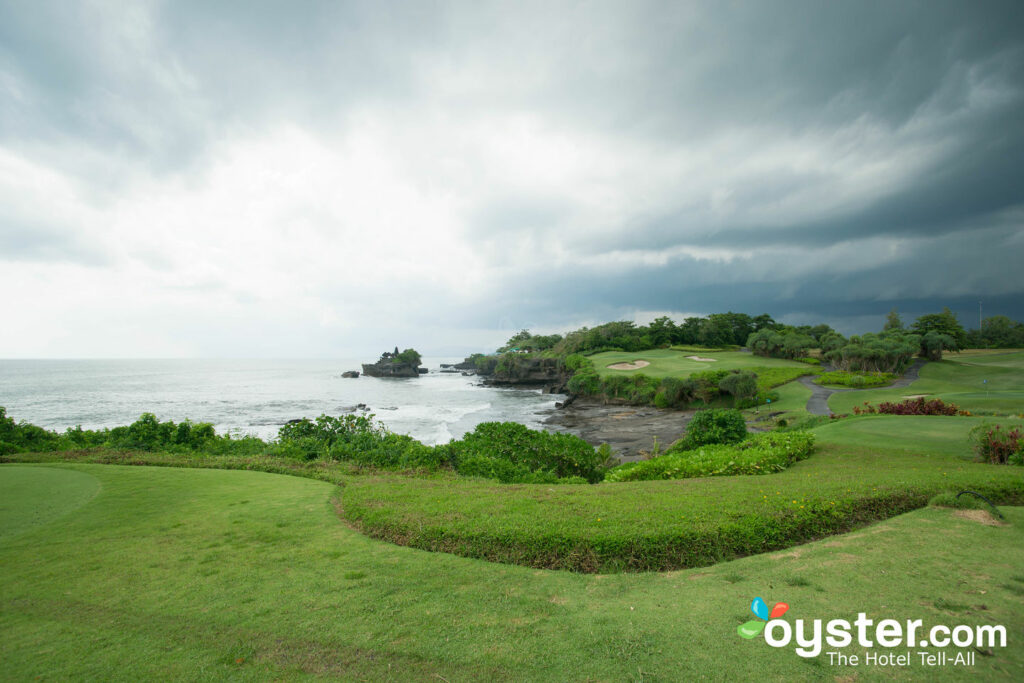 Although part of Tabanan borders the water, the town is better known for its lush green hills and historic temples. Bali's second tallest peak, the stratovolcano that goes by the name of Mount Batukaru, lies here. Pura Luhur Batukaru, a Hindu temple located on the slope of Mount Batukaru, is considered one of Bali's most religious locations. A short distance away is Pura Bukit Sari, a temple that's guarded by the macaques who inhabit the nearby forest. The Bali Butterfly Park, which is best visited during the morning when the insects are active, is another can't miss. So is the Ogoh-Ogoh Museum, where Hindu monsters are recreated as giant effigies and put on display. And anyone who is still itching for some outdoor action can go tubing on a river or head south to Pererenan Beach.
Where to Stay: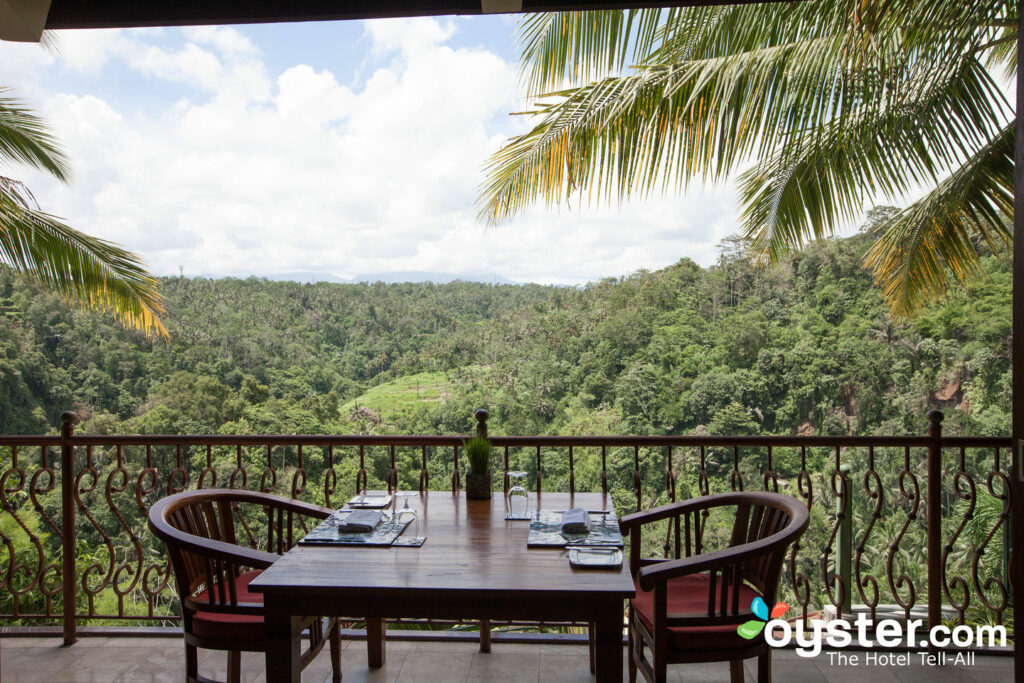 Located in central Bali, Ubud has some of the most impressive arts and crafts as well as historic sites on the island. The small yet entrancing Saraswati Temple features ponds filled with fishes and turtles and the Sacred Monkey Forest Sanctuary is home to cute and clever primates that steal from careless tourists. Plus, religious structures like Goa Gajah (or Elephant Cave) and the Gunung Kawi temple complex were also developed in the nearby area.
There's plenty of art to be enjoyed as well. The Agung Museum of Art showcases work by well-known Balinese artists as well as Europeans who emigrated to the island, including Rudolf Bonnet and Walter Spies. The Neka Art Museum has rooms dedicated to artists like Arie Smit and I Gusti Nyoman Lempad. Some consider the collection here to be the most important in Bali.
Where to Stay: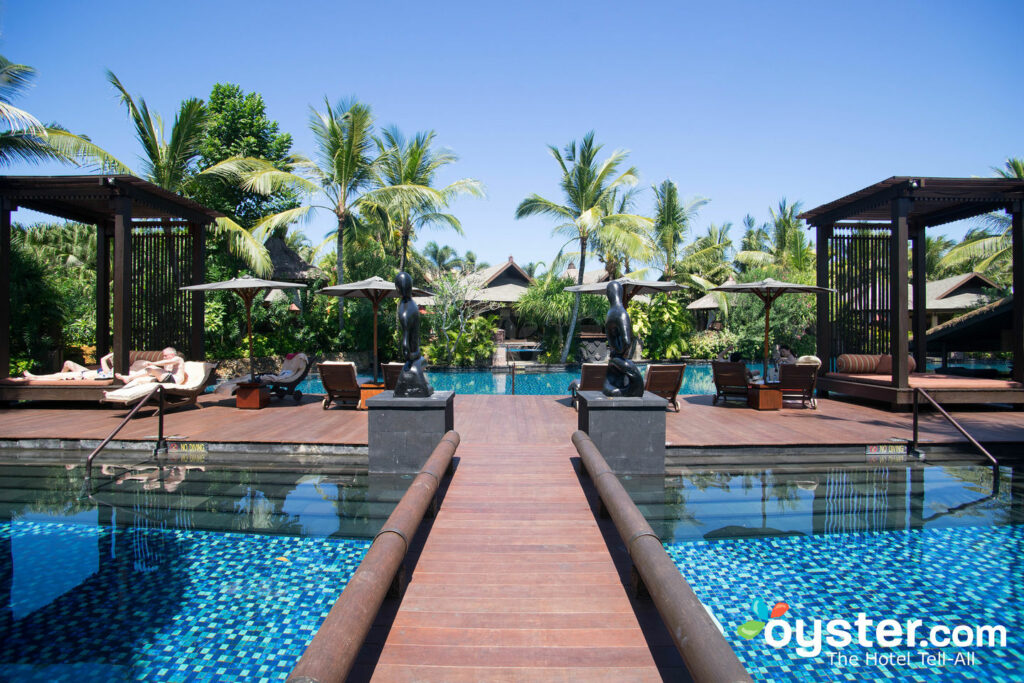 While known as a somewhat staid gated community, Nusa Dua is also the location of Bali's convention center and most popular golf course. Attractions here tend to be luxurious, expensive, and impressive. For example, Nusa Dua Beach is quite clean and dotted with upscale resorts, including a Westin and St. Regis. Nusa Dua is also known for its high-quality spas like Jari Menari Nusa Dua and Sekar Jagat Spa, so be prepared to be pampered from head to toe. Other must-see attractions include Museum Pasifika, which offers eclectic masterpieces from a variety of painters; Water Blow, a rock formation with a narrow opening that causes the water to explode when smashing against it; and the nearby Bali National Golf Club, which features creeks, tropical birds, and canyons.
Where to Stay: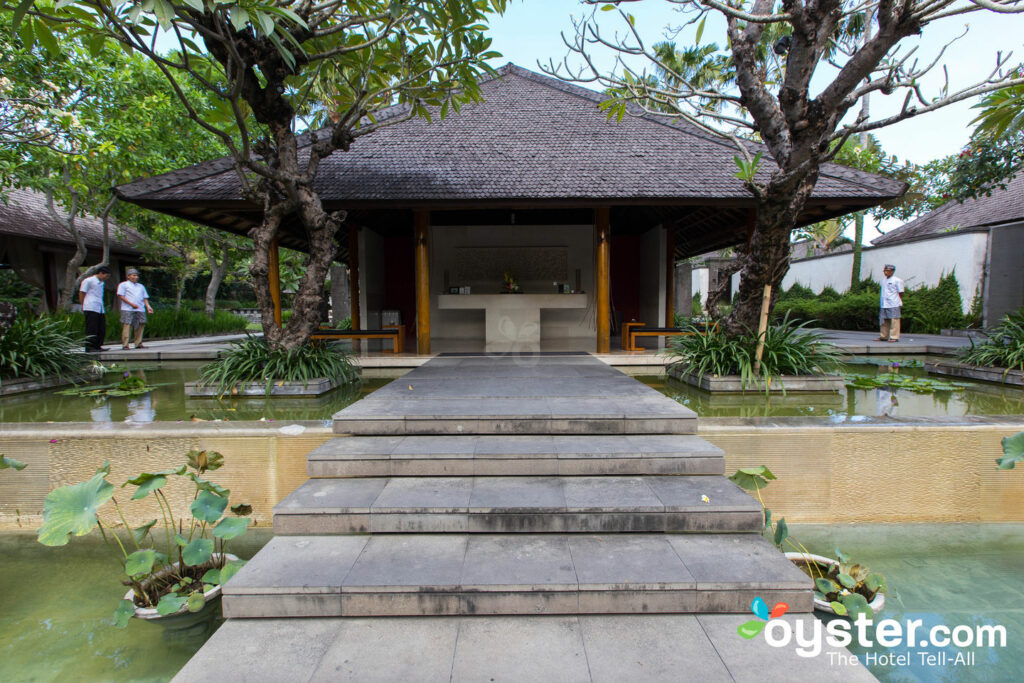 About 10 years ago, Seminyak was a low-key, fairly unremarkable town. Recent development, however, has turned it into a focal point for luxury spas and high-end boutiques. There's no shortage of things to see and do here. Massages are pricey, but still cost about half of what they do in most European and American spas. Adventurous surfers will also appreciate the white sand and great waves at Seminyak Beach. And Pura Petitenget, a compact temple founded in the 16th century, is known for its beachside ceremonies. There are also several restaurants, bars, and clubs with panoramic views, including the Potato Head beach club, cliff-side Rock Bar, and Ku De Ta. For something the whole family will love, head to the 3D Trick Art Museum, which features murals of bank vaults and Venetian canals.
Where to Stay:
Related Stories:
And be sure to download the brand-new Oyster.com app!
All products are independently selected by our writers and editors. If you buy something through our links, Oyster may earn an affiliate commission.