This year, the best-selling book series ever written, Harry Potter, celebrates its 20th anniversary, marking two decades since muggles of all ages became bewitched by the wizarding world. So, we decided to celebrate with a destination guide to having the best vacation ever, based on your Hogwarts house. (Need to find out which you belong to? Time released an extremely comprehensive test last month, based off of research by scientists from Cambridge University, and you can take it here.) Whether you're a brave Gryffindor, sweet Hufflepuff, wise Ravenclaw or shrewd Slytherin, we've got spots for you!
If you belong in Gryffindor:
"You might belong in Gryffindor, where dwell the brave at heart. Their daring nerve and chivalry, set Gryffindors apart."
Known in the wizarding world for being adventurous, brave, and bold, those sorted into Gryffindor are often keen explorers, natural leaders, and confident decision makers. They don't shy away from adventure — they seek it! And there's no challenge too big or cause too small that a Gryffindor won't pursue whole-heartedly.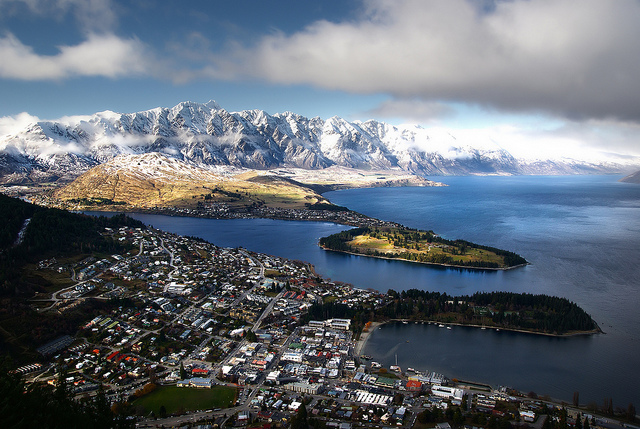 Nowhere indulges in adventure sports more than the spectacular city of Queenstown, located on New Zealand's South Island. Thanks to its rugged geography, mountainous terrain, and countless lakes, Queenstown offers thrill seekers access to every adrenaline-inducing activity imaginable — and provides a breathtaking backdrop, too. Whether you want to bungee jump, sky dive, or paraglide through the air; kite surf, kayak, white water raft, or jet boat across the water; or snowboard, heli-ski or bike down mountains, you'll find all of it here. Without a doubt, this city is best suited for those who are brave at heart.
A Luxury Hotel Pick:
The vibrant city of Cape Town, South Africa, makes our list thanks to its many blood-pumping outdoor activities. Here, brave Gryffindors can skip taking the cable car and instead climb straight to the top of Table Mountain; explore Cape Point, the jagged peninsula where both the Indian and Atlantic Oceans meet; or go cage diving with great white sharks.
A Value Hotel Pick:
If you belong in Hufflepuff:
"You might belong in Hufflepuff, where they are just and loyal, those patient Hufflepuffs are true, and unafraid of toil."
For every brave, daring Gryffindor there's a kind, loyal Hufflepuff beside them. Someone who's patient, dependable, and fair: the kind of person who will help you move, tutor you before a tough test, and wrap you into that big hug that you didn't know you needed.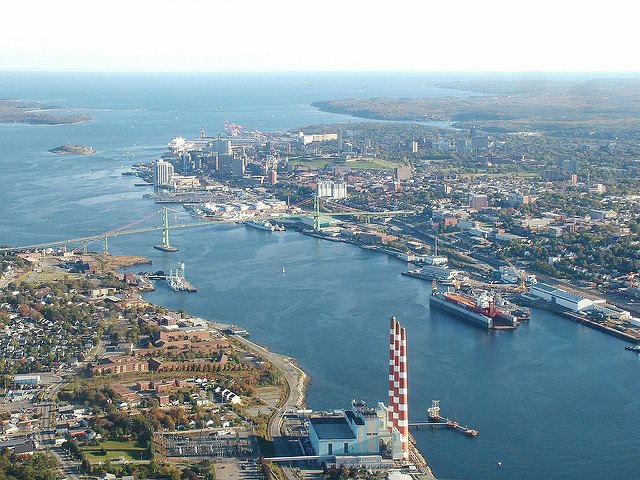 Recognized as one of the nicest cities in the world,Halifax has a desirable coastal location, low cost of living, and easy going attitude make for an overall cheerful city. Hufflepuffs in Halifax will enjoy making friends with locals over pints at the oldest pub in town, the Split Crow; eating freshly caught lobster along the harbor; and taking peaceful strolls through the aptly named Point Pleasant Park.
A Waterfont Hotel Pick: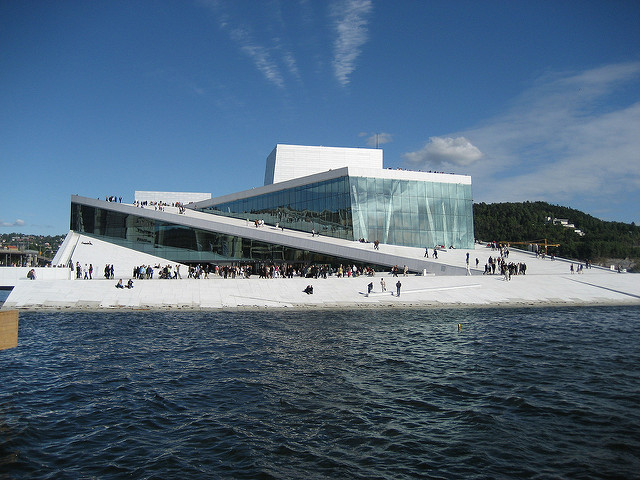 Be happy in Oslo, Norway.
Earning the top spot on the United Nations "World Happiness Report", Oslo, the capital of Norway, also makes our list thanks to its high scores in categories like standard of living, life expectancy, generosity, and freedom. Here, Hufflepuffs have reason to smile; they can relax in nature at one of the many urban parks in town, take a trip though time at the Norwegian Museum of Cultural History, or catch a performance at the Oslo Opera House.
A Kid-Friendly Hotel Pick:
If you belong in Ravenclaw:
"Or yet in wise old Ravenclaw, if you've a ready mind, where those of wit and learning, will always find their kind."
As much as Hufflepuffs are lovable, Ravenclaws are clever, creative, and wise. They're the type of wizards who're most likely to ace their exams, quietly correct their professors, make beautiful art, and show respect and appreciation for tradition.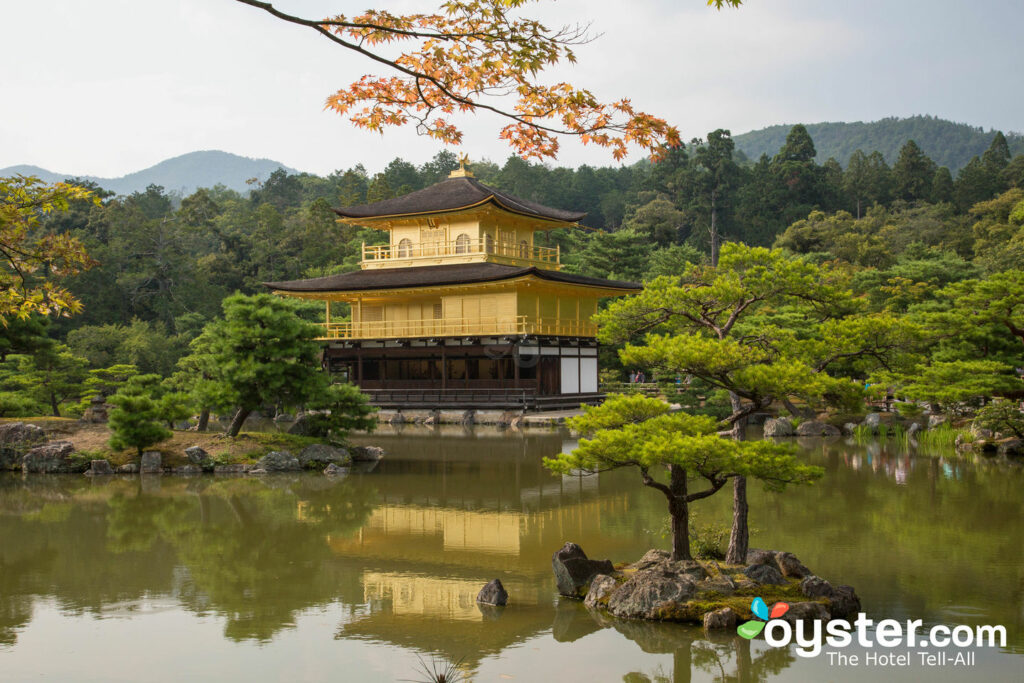 As there are over 1,600 temples in the city, Ravenclaws can enjoy spending endless hours learning about and moving from one sacred site to the next. The former capital of Japan, Kyoto is also home to over 25 universities and colleges, making it a hub for learning, expanding minds, and curious conversations. One of the only Geisha districts left in Japan, Gion, a popular area in Kyoto lined with old wooden building and authentic tea shops, has preserved its history well — Ravenclaws might enjoy exploring here.
A Traditional Hotel Pick: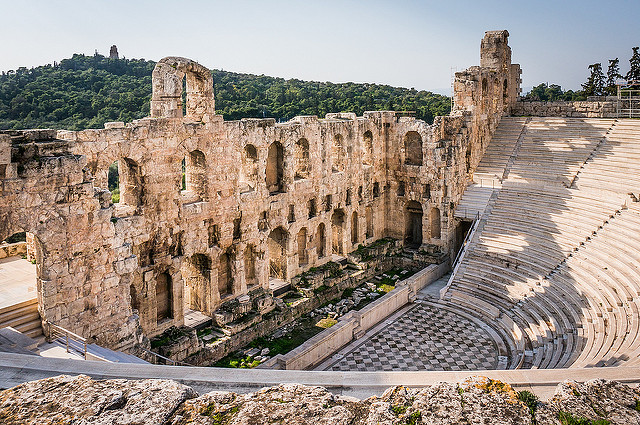 Widely recognized as the heart of Ancient Greece, the cradle of the Western civilization, and the birthplace of democracy, Athens today still acts as a center for learning, philosophy, and the arts. Ravenclaws might appreciate traveling back in time through exploring ancient landmarks like the Acropolis and the Parthenon, and learning about ancient history at the world-renown Acropolis Museum and National Archaeological Museum.
A Boutique Hotel Pick:
If you belong in Slytherin:
"Or perhaps in Slytherin, you'll make your real friends, those cunning folk use any means, to achieve their ends."
Rounding out the group, Slytherins are known for being unapologetically ambitious, shrewd, and exclusive. They're the kind of people who ask for forgiveness, not permission, and go after what they want, regardless of what stands in their way.
Each year, over 50 million visitors flock to New York City to experience the city's irrepressible energy and ever-changing skyline, making it one of the most visited cities on the planet. Within America, NYC is also known as a global hub for entertainment, fashion, finance, and media. In the "city that never sleeps," ambitious Slytherins can enjoy exploring the city's five boroughs, taking in the hustle and bustle of Wall Street, or enjoying a VIP night out on the town at one of the many exclusive bars, clubs, and lounges.
A Business Hotel Pick:
Intense, crowded, and driven by competition, Hong Kong is one of the world's most significant financial centers and is consistently named the world's most competitive economic entity. It's also home to some of the world's most luxurious hotels, restaurants, and shopping, making Hong Kong a place where Slytherins can indulge in various impressive luxuries. Here, they might enjoy taking the cable car up to the top of Victoria Peak for stunning views of densely packed Victoria Harbor, spending an evening dining at one of the many Michelin-starred restaurants in town, or betting on horses at the Happy Valley Racecourse.
A Luxury Hotel Pick:
You'll Also Like:
All products are independently selected by our writers and editors. If you buy something through our links, Oyster may earn an affiliate commission.