This coming Monday is Presidents' Day, a holiday rightfully honoring the tireless work of U.S. presidents, past and present. (And future? Well, sure, why not.) But while leading the country is certainly one of the harder jobs you can have, it does come with a few perks. We imagine the extensive traveling is exhausting, but at least it gives presidents the chance to see some amazing places and stay in some of the world's most luxurious hotels: Four-poster beds, dining rooms, and spacious bathrooms are always on the checklist. We've been lucky enough to get to peek inside some of these fabulous properties and their stunning suites -- that we can only dream about. Here are 12 hotels throughout the United States and abroad where former U.S. presidents (and the current one!) have checked in; if you can't book one of these grand rooms, you can at least look through our thousands of photos of places that presidents from William Howard Taft to Barack Obama have made their short-term home.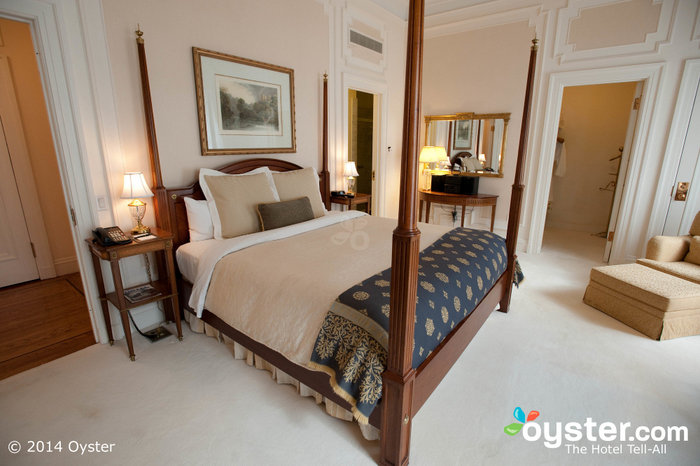 Boasting ample turn-of-the-20th-century elegance and 550 rooms on eight floors (we're digging these stately corridors), the Palace is aptly named — it is indeed palatial. But other than a nice indoor pool and an elaborate Sunday brunch, few features distinguish this business-oriented Starwood from its competitors. Expect, of course, that eight U.S. presidents have visited the Palace, including both Roosevelts and Warren G. Harding. The hotel's Presidential Suite is truly worthy of a country's leader, featuring antique furnishings like marble-lined fireplaces, a dining room table and chairs, and a gorgeous wooden piano.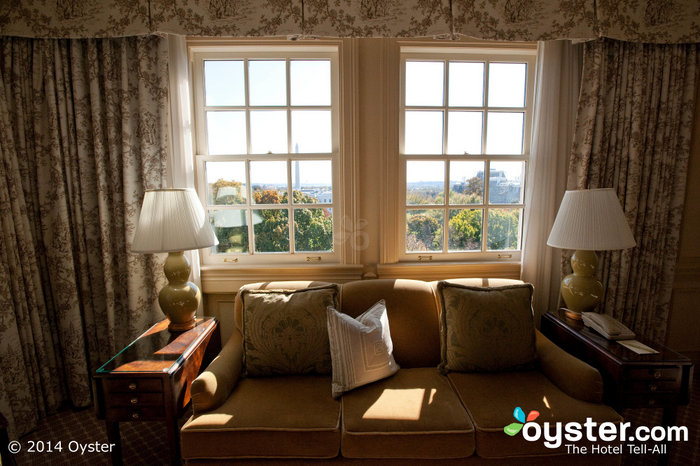 This pick is quite possibly the most famous hotel in the capital, and deservedly so. The Hay-Adams draws power brokers from around the world with its impeccable service, great bar and restaurant, and elegant rooms, some of which overlook the hotel's famous next-door neighbor. The Obamas chose the hotel to be their home for two weeks leading up to the inauguration in 2009, and if it's good enough for our commander-in-chief, well… The Presidential Suite can be reserved with either one or two bedrooms, and it has a large dining table and gas-lit fireplace. Just slightly more luxurious is the Federal Suite, which has similar elegant furnishings and a view of the White House.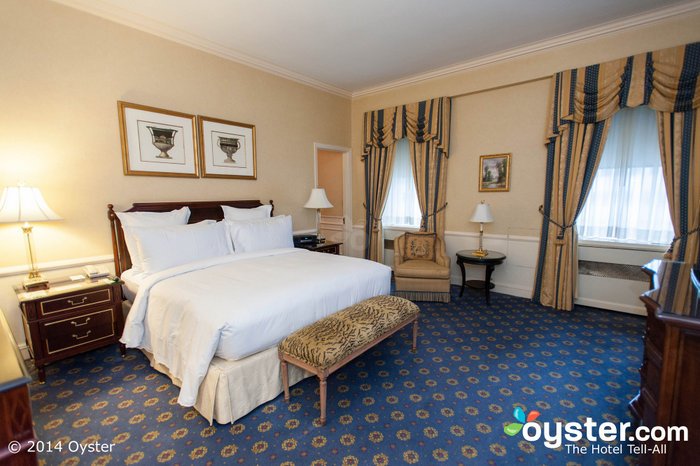 A Midtown East icon, the 1,300-room Waldorf Astoria comes with some of New York's best (or at least most expensive) spa services, fitness facilities, restaurants, and bars. Rooms are elegant and feature the high-end amenities expected of a hotel of this category, and suites have palatial black-and-white marble bathrooms with separate showers and soaking tubs. Every U.S. President since Herbert Hoover has stayed in the hotel's luxe Presidential Suite on the 35th floor. In 1969, the suite could be rented for $800 a night, but now expect to pay about 10 times that price. If that's out of your price range, opt for one of the Superior Rooms, which are still spacious spots filled with traditional decor and modern amenities.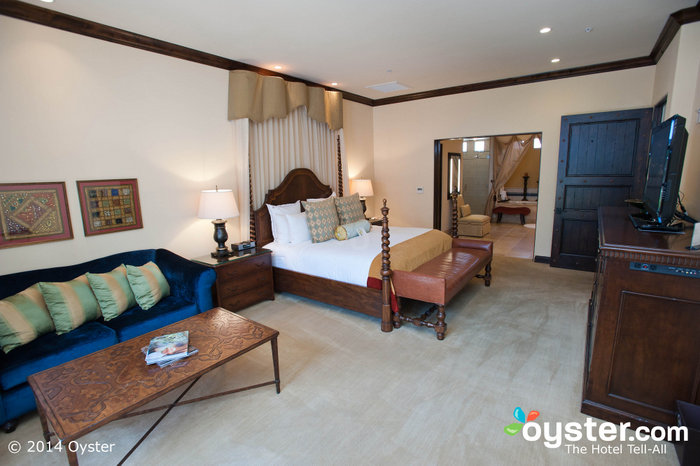 This Spanish villa-style property with great views of Camelback Mountain is one of Scottsdale's most luxurious desert retreats. The grounds feature pretty floral-lined walkways and arched entrances, and sophisticated rooms have lots of Spanish-inspired details, including dark woods and big mirrors. Back in 2009, President Obama stayed in the luxurious 2,800-square-foot Andalusian Presidential Suite. Two palatial bedrooms, a private pool, and gorgeous furnishings and decor make this suite worthy of its hefty price tag (although we bet being pres means you get a pretty sweet deal).
The upper-middle-range Menger Hotel is one of the city's historic gems, having played host to numerous visiting U.S. presidents over the years, including Eisenhower, Grant, and Taft. Although its glory days are long gone, it remains a well-preserved historic hotel, with a lobby chock-full of memorabilia, comfortable rooms spanning various construction stages, and decent amenities. It's considered one of the most haunted places in San Antonio and there have been multiple reports of frequent hotel-goer Teddy Roosevelt being seen drinking at the bar. The hotel has several suites, like the Alamo Suite, which overlooks the well-known battle site.
The quirky, 328-room Blackstone hotel — across from Grant Park, in South Loop — mixes contemporary style with the building's restored historic grandeur. Some of the bright, modern rooms have great views of Lake Michigan, the meeting spaces are grand, and the on-site tapas restaurant draws locals as well as guests. The Presidential Suite has hosted 12 presidents, thanks to its chic master bedroom and elegant furnishings. When President Truman stayed at the hotel, he was known to make his way down to the lobby with a glass of bourbon to play on the piano.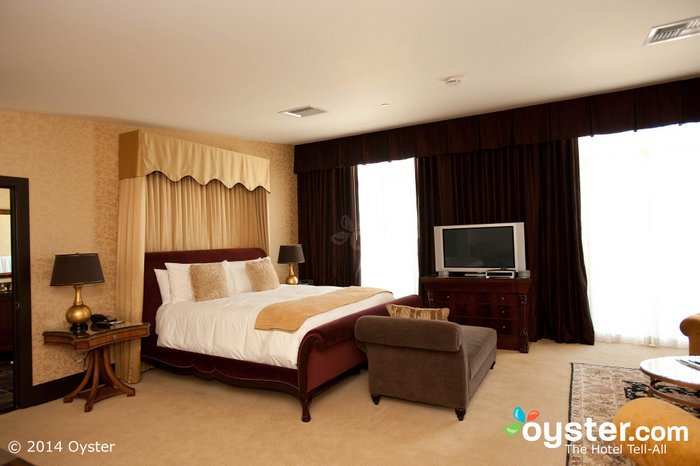 This 569-room Beverly Hills hotel, the site of the Golden Globes, excels at affordable luxury. Every president from John F. Kennedy to Bill Clinton has stayed in the hotel's Presidential Suite. The luxurious space has rich gold and maroon furnishings, from the plush bed to the cozy armchairs. A pretty chandelier over a dining table, large living room area, and multiple work desks make it a good option for traveling Heads of State. The jetted tub in the spacious bathroom and enormous balcony are other nice perks.
A presidential and celebrity retreat since 1964, the Kahala is quite possibly the best hotel in Oahu. Yet its vibe is more "family fun" than "pretentious glitz" — think swimming with dolphins, not posing in lounges. The luxury hotel has hosted every president since Lyndon B. Johnson and it has photos framed to prove it. Its Presidential Suite has a stately four-poster bed, deep soaking tub, and stunning panoramic views of the water. One night in the suite will set you back about $4,000, so a more wallet-friendly option would be the Mountain Lanai Room.
Dating back to 1912, the grand, iconic 383-room Fairmont Copley Plaza has the most opulent lobby in the city — plus the sophisticated OAK Long Bar & Kitchen restaurant, and a central location on Copley Square in the heart of Boston's Back Bay, to boot. Nearly every president since Taft has stayed in the well-known hotel and its Presidential Suite is purposefully geared to provide the most comfortable space for the chief executives. It has three rooms, furnished elegantly with a fireplace, large marble bathroom, and classically decorated dining room. Staying in the suite costs about $4,500 a night, so the $350/night Fairmont Gold King room is often a more suitable option for those who aren't running the country.
The 265-room Shelbourne, built in 1824, is one of Dublin's best-known luxury icons, with a grand entrance right on St. Stephen's Green and an impressive roster of famous past guests. The ornate common spaces, hot spot bars and dining venues, magnificent spa, and historic cachet combine to make this one of Dublin's premier options. President Clinton, the Kennedys, and First Lady Michelle Obama have all stayed at the hotel, choosing the most expensive option available — the two-bedroom Princess Grace suite. But all of the rooms have elegant decor in shades of gold and cream, and come with flat-screen TVs and iPod docks.
Celebrities, royals, and discerning travelers choose the Windsor Court for its classic style, attentive staff, and big rooms. While there's plenty to do on the property — including afternoon tea, a tour of the hotel's impressive art collection, or a treatment at the lovely spa — the Windsor Court is conveniently located near all the French Quarter action as well. Ford, Clinton, and both Bush presidents join the likes of Prince Charles, Meg Rya,n and Paul McCartney as some of the high-profile guests who opted to stay in the James J. Coleman Presidential Suite. The two-bedroom suite on the 22nd floor is extravagant and elegant; the other rooms and suites are also sweet and cheerful, with classic English-style decor.
A fixture in the Gothic Quarter since 1920, the Hotel Colon has drawn numerous celebrities and dignitaries through the years, having hosted everyone from former U.S. President Jimmy Carter to film director Francis Ford Coppola. Its dignified facade and classically furnished interiors make for a stately ambience, which is enhanced by stunning views of the iconic Barcelona Cathedral across from the hotel. Rooms are spacious and warm, though furnishings (think 1980s-style patterned bedspreads) could use some updating. The highest-level guest rooms are the Junior Suites that overlook the cathedral.
RELATED LINKS:
All products are independently selected by our writers and editors. If you buy something through our links, Oyster may earn an affiliate commission.