Costa Rica is a gorgeous, concentrated little package: smaller than the state of West Virginia, this Central American nation somehow manages to pack in hundreds of beaches, active volcanoes, rushing rivers, roaring waterfalls, verdant rainforests, dry forests, soaring mountains, and misted cloud forests. Add in white-water rafting, canopy zip-line tours, beachfront horseback riding, ATV tours, surfing, whale watching, cacao tours, sport fishing, and a bevy of other activities -- it's no wonder Costa Rica is so popular among adventure seekers. So while you're planning your Costa Rican getaway (we know that list has you packing your bags!), be sure to add in some of our favorite sights (and sites): here are six places and experiences that will make your vacation truly epic. We can do our best to describe them, but you won't know just how cool they really are until you experience them.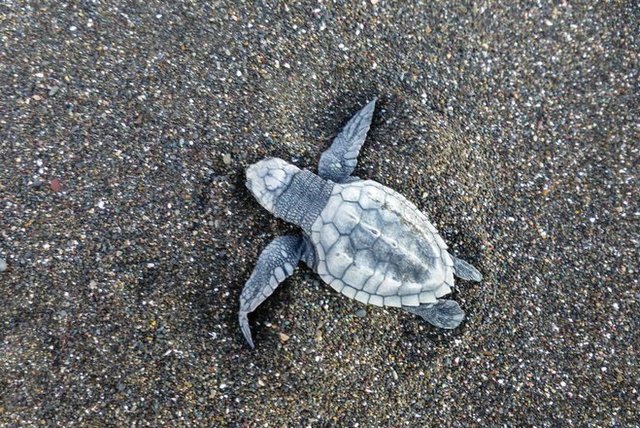 Witnessing sea turtles lumber up the beach by the light of the moon, seeking the perfect spot to lay their eggs, is a pretty special experience. Of course, there is the flip side that's also pretty awesome: watching as their tiny hatchlings leave behind their sandy birth spots to make their maiden voyages into the sea. There are at least a half-dozen places where endangered sea turtles regularly nest and hatch in Costa Rica, including Playa Grande, Tamarindo, and the Osa Peninsula.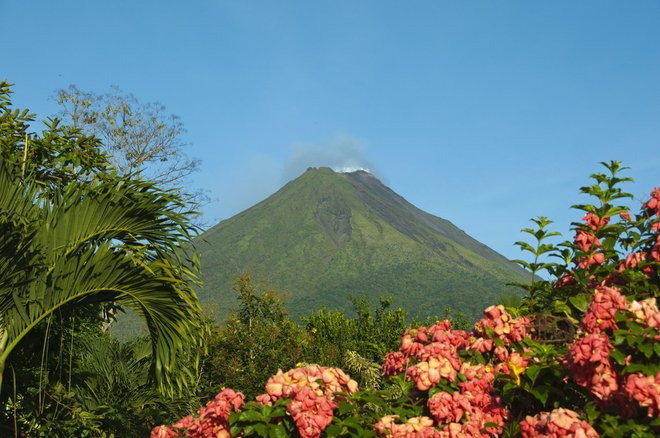 Arenal Volcano has long been one of Costa Rica's most popular volcanoes: surrounded by lush vegetation, thundering waterfalls, national parkland, and subterranean caves, the region is picturesque. But what really put Arenal on the map was its nightly lava flows, which lit up the countryside with its fiery glow. Though the lava show has calmed in the last few years, Arenal Volcano — the country's undisputed "adventure capital" — remains one of Costa Rica's top tourist destinations.
Take a day trip from Arenal to Monteverde, an intensely forested region dotted with private rainforests, reserves, and cloud forests. Though you may not know Monteverde by name, you're most likely familiar with its origins: this region was the original "save the rainforest," and money raised by decades of children's fundraising purchased, and today maintains, the Children's Eternal Rainforest. What's most impressive, however, are the Monteverde and Santa Elena forest reserves, which house highland rainforest — also known as cloud forest. It's misty, it's magical, and it's green, green, green everywhere you look.
We hope we've already convinced you to make a stop at Arenal, but if you need one more reason, it should be this: Río Celeste, the blue river. Located north of the volcano, near yet another volcano in Tenorio Volcano National Park, the river's waters actually glow blue. The awesome natural phenomenon comes courtesy of mineral interactions, but what you'll remember most is the country's best photo op — you perched on a giant boulder, a blue pool and waterfall at your back. Afterwards, relax in one of the natural hot springs.
What happens when Mother Nature works with Father Time? Costa Rica's "whale's tail," a natural land formation on the country's southwest coast near Dominical. Located in Ballena Marine National Park, the "whale's tail" marks one of the world's best places for whale-watching: since whales migrate both north and south, this region's eight-month stretch of whale-watching is the longest humpback season in the world.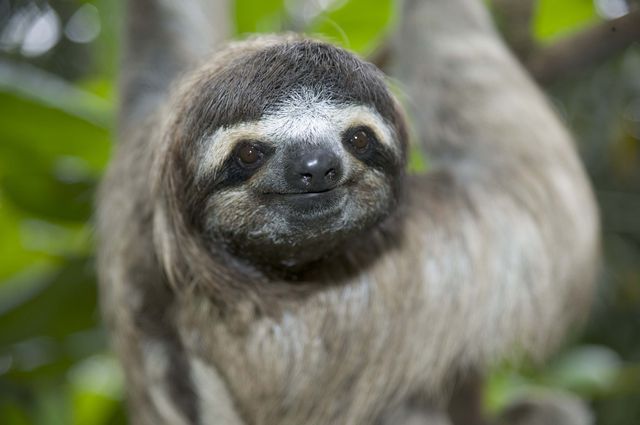 Located between Cahuita and Cocles, Costa Rica's famed Sloth Sanctuary (officially, Aviarios del Caribe) is one of the only dedicated sloth rescue centers in the world. If you think sloths are adorable, be prepared for cuteness overload: the rescue center houses dozens, including a baby sloth nursery. Yes, we said baby sloth nursery.
Related Links:
All products are independently selected by our writers and editors. If you buy something through our links, Oyster may earn an affiliate commission.