Visiting Europe is often composed of a whirlwind tour, during which visitors hurry from one tourist destination to another. Therefore -- in between trips to museums and monuments -- finding the time to breathe can be surprisingly difficult. To help speed along to the moment where you actually find relaxation -- you're on vacation, after all -- some of our favorite hotels across the pond are outfitted with top-notch spas designed to get you to that "Ahhh" feeling faster than you can say "Euro Trip." Whether all you want is some downtime in the sauna or a deep tissue massage, these properties have you covered. So sit back and relax—the Louvre will still be there tomorrow.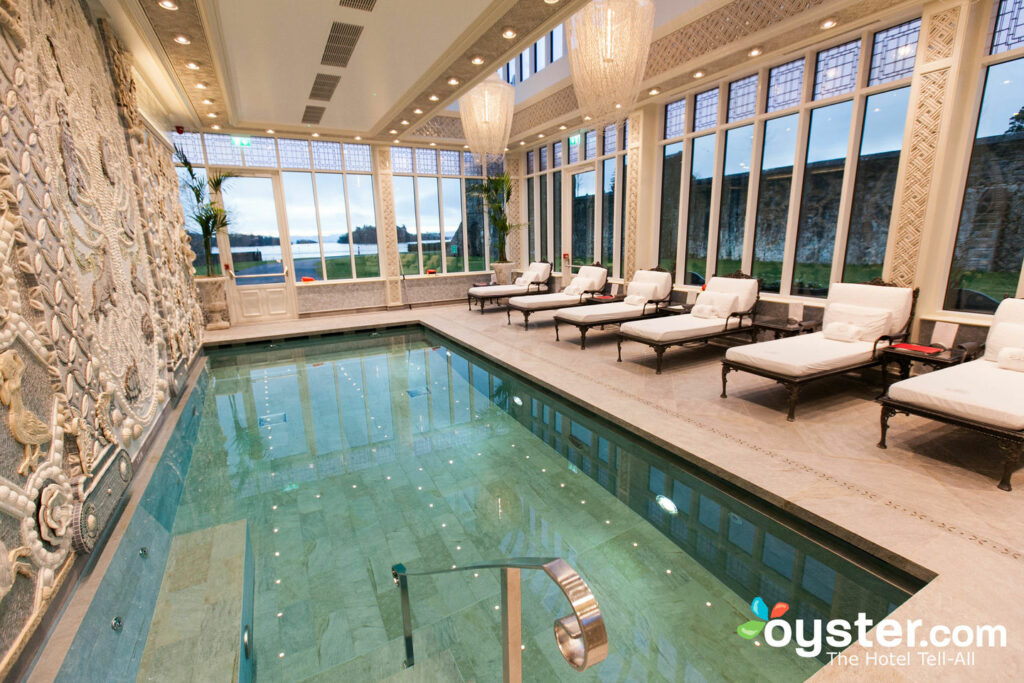 The fantasy-like Ashford Castle features a massive historic stone facade, complete with towers and turrets; gorgeous, manicured grounds; a stunning setting on a huge lake in Ireland. Common spaces that are truly grand, with rich wood paneling, chandeliers, and antique furniture. The spa at Ashford has a lovely neoclassical pool area, steam room, relaxation room, a glass-enclosed relaxation lounge, and treatment rooms featuring lake views.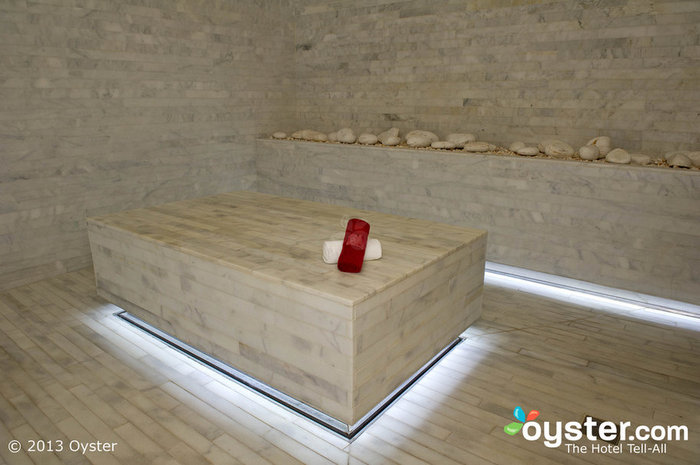 The Altis Belem Hotel & Spa is a 50-room boutique in Belem, a residential neighborhood on the Tagus River. Belem is slightly removed from the city center, but has several of its own attractions, as well as gorgeous marina views and lovely restaurants lining the river. Despite its small size, this hotel has many amenities, including a big indoor pool, a fitness center, a Michelin-rated restaurant, and a beautiful spa. The 1,000-square-meter space features a Thermo Garden with a wide dynamic pool, sauna, hammam, and Turkish bath.
K West is a smart and sophisticated option in London, with its main attraction being the beautiful K Spa. Featuring sleek style and impressive facilities — the hydrotherapy pool and "Snow Paradise" room are particularly noteworthy — the spa is well-regarded throughout the United Kingdom. The "Snow Paradise" room is meant to follow a hot steam treatment, and is based on Finnish spa techniques of using hot-cold therapy to stimulate circulation and the immune system.
The historic and luxurious Britannia Hotel is Trondheim's grande dame. Since its opening in 1897, the hotel has hosted royalty, celebrities, and diplomats. The hotel's biggest highlight is its full-service spa—one of the only hotel spas in Norway. It features a Roman bath, whirlpool under a faux starlit ceiling (that seems pretty real), steam room, saunas, relaxation lounge with headphones, ice fountain with Swarovski crystal backdrop, and a unique cocoon room where guests can relax in cocoon-shaped chairs suspended from the ceiling. Best of all, hotel guests get free access to its facilities.
Formerly the palace of an Ottoman Sultan, the Ciragan Palace Kempinski wows guests at every turn, from the sprawling, manicured grounds, to the heated infinity pool right on the Bosphorus, to the refined suites. The spa offers treatment rooms (including a couples room and a room with a soaking tub), a relaxation lounge with sauna and steam room, and changing rooms with showers. The marble hammam has a typical layout, with a square marble platform for lounging, surrounded by numerous taps with marble and copper basins. There's also a lovely indoor pool and whirlpool surrounded by neoclassical murals. The historical hammam, seen here, is used more often for events today than spa treatments, but its classical design inspires the rest of the spa.
The 98-room Mandarin Oriental is one of the most luxurious hotels in Barcelona, and certainly has one of the most recognizable hotel brand names in the city. It has a great location on Passeig de Gracia, and offers all the high-end amenities one would expect from the chain, including a rooftop dipping pool, numerous restaurants (one with a Michelin star), and a beautiful spa. The eight treatment rooms are stunning, and the space also features a lap pool, steam room, rooftop pool and relaxation area, and manicures and pedicures from podiatrist Bastien Gonzalez.
The luxurious Hotel de Russie is located in a posh neighborhood near the Spanish Steps and Piazza del Popolo in Rome. This 122-room property combines style and comfort, starting in the cozy lobby with plush sofas and appealing artwork. Highlights at this upscale hotel include the on-site spa — with hammock-like loungers, a big whirlpool, and Turkish steam bath — and an interior courtyard with a beautiful terrace and gardens.
The historic Relais Christine is a beautiful boutique hotel with an enviable address on the Left Bank of Paris. While it only has 51 rooms and suites, it has the amenities of a larger luxury hotel, including an on-site spa, fitness center, 24-hour room service, and first-rate concierge service. The spa is set in the building's charming stone vaults, and features a whirlpool, sauna, fitness room, and treatment area. The exotic woods and lovely mosaics used throughout the space help create a calming atmosphere.
The Golden Tower Hotel is a luxury boutique renowned for its decadent touches and prime location in Florence. A blend of contemporary Italian furnishings, sumptuous fabrics, and rustic architectural details create a vibe that is opulent without being too stuffy. The posh vibe extends to the Golden Spa with its specially lighted whirlpools, a steam bath, Turkish bath, showers that are tropically-flavored, and numerous treatment specialties.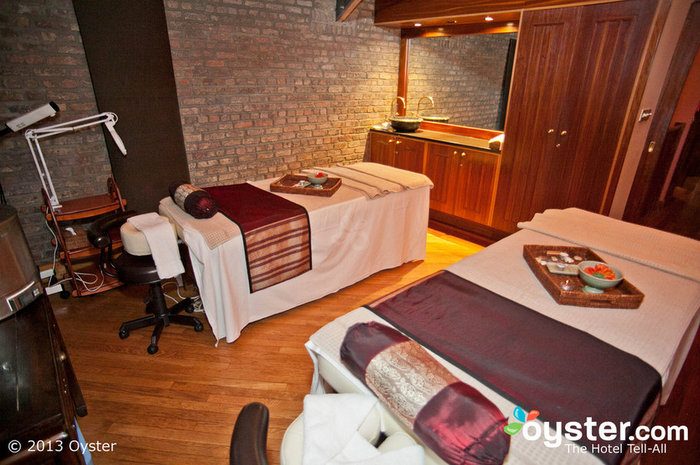 The Dawson Hotel & Spa is a 28-room boutique option in the center of Dublin. Eastern and Moroccan themes dominate the decor, and rooms have comfortable beds, flat-screen TVs, and stocked minibars. The on-site Mandala Spa continues the Moroccan theme and offers a long list of treatments, along with cozy seating. Therapies include a Himalayan rose bath, warm oil massage, and traditional Thai massage.
RELATED LINKS:
All products are independently selected by our writers and editors. If you buy something through our links, Oyster may earn an affiliate commission.