Though there's more than 3.8 million square miles of land in Canada, the majority of its citizens live near its southern border, which means there's plenty of pristine nature. The country is home to 47 national parks and reserves, each with its own series of attractions that will lure all types of adventurers. Whether you're looking to scale mountains, sail between islands, or explore rainforests (yes, Canada has them!), the Canadian national parks have something for you. Plus, as the country celebrates its 150th anniversary this year, admission fees have been waived for the entirety of 2017. Here, we take a look at 11 of the most scenic parks Canada has to offer.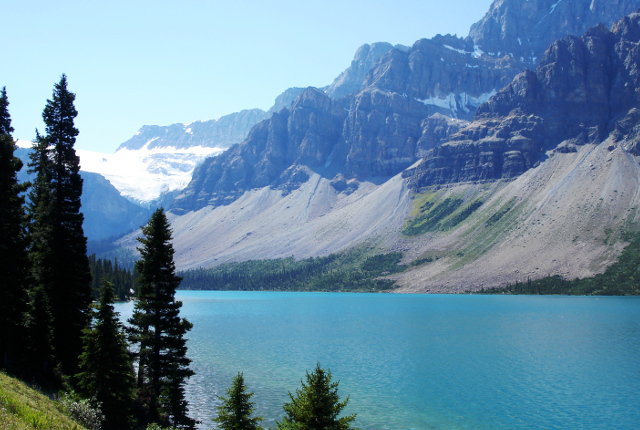 Founded in 1885, this UNESCO World Heritage Site was the first established National Park of Canada and is the most-visited today, with nearly four million guests making the trek to Alberta last season. Travelers flock to the picturesque Lake Louise, known for its robin's-egg-blue hue, in the Valley of the Ten Peaks. For a less crowded experience, consider visiting Yoho National Park right next door, whose Emerald Lake is the same brilliant blue.
2. Auyuittuq
https://www.instagram.com/p/BCEc0pDzLex/
Head northeast to Baffin Island—the largest island in Canada—in the territory of Nunavut if you're seeking a truly remote experience. Auyuittuq National Park's most famous sights include the curved Mount Thor (which has the greatest vertical drop in the world, at 4,101 feet) and the twin-peaked Mount Asgard (featured in the James Bond film "The Spy Who Loved Me"). The harsh, but beautiful environment is home to little vegetation and only 12 types of mammals, including wolves, polar bears, and narwhals. Skiing, rock-climbing, and hiking are popular here, but visitors take note: you must attend a safety orientation before entering the park.
3. Gros Morne
Though Gros Morne National Park of Canada is located in Newfoundland, its sweeping landscapes could be mistaken for similar formations in other countries. The glacial fjords of Western Brook Pond seem to be plucked straight out of Norway, and the orange hills in the Tablelands seem to belong to the southwest United States. The park is another UNESCO World Heritage Site.
4. Tuktut Nogait
https://www.instagram.com/p/8Xj-DSR5vh/
If you want to practically guarantee that you'll be the only visitor in a park, travel to the Northwest Territories' Tuktut Nogait, which only had four guests last year. (Surprisingly, it wasn't Canada's least visited park—that honor goes to nearby Aulavik, which had zero visitors.) About 100 miles north of the Arctic Circle, the park has more than 360 archaeological sites from its historical Inuit population and is home to the calving grounds of the Bluenose-West caribou herd. One of its most stunning geographical features is its web of canyons and waterfalls, created by the Hornaday River.
5. Kluane
https://www.instagram.com/p/BNudW4sjoXO/
Near the border of Alaska in the Yukon, Kluane is the site of Canada's highest peak, the 19,551-foot-tall Mount Logan, as well as its largest ice field. It's no surprise that mountaineers are drawn to the region, but they do have to register for permits with the park before their expeditions. If scaling mountains isn't for you, consider "flightseeing" to get a bird's-eye view of the vast glaciers. Another popular activity? Rafting the Alsek River. If you're lucky, you might witness icebergs calving from the Lowell Glacier, but be sure to keep your distance.
6. Quttinirpaaq
https://www.instagram.com/p/BKQIwgbAmbi/
Located at the northernmost point of Canada in Nunavut, Quttinirpaaq is an arctic desert, with minimal precipitation, vegetation, and animal life. But the remoteness and sparseness create an otherwordly landscape. You'll find several different geographic regions here, from the Grand Land Mountains, the Lake Hazen Basin (Lake Hazen is the largest freshwater lake above the 74th parallel north), the Hazen Plateau, and the glacial ice caps. In the late 19th century, explorers built a research station on the coast named Fort Conger. Today, the surviving structures are Classified Federal Heritage Buildings, noted for their combination of European and aboriginal methods of construction.
7. Gwaii Haanas
Comprising an archipelago of 138 islands, Gwaii Haanas has something for different types of travelers. Ecologists will be thrilled by the park's diversity: the west coast has boggy forests filled with western red cedar trees, while the east coast is home to a coastal temperate rainforest. Thousands of seabirds nest along the shore—and so do bald eagles. Those more interested in anthropologic studies can visit SG̱ang Gwaay Llnagaay, a village of the indigenous Haida culture that has inhabited the area for generations. There are still the remains of carved cedar totem poles and longhouses in the village. Today, the Haida Gwaii Watchmen program employs Haida men and women to educate visitors about their history and customs.
8. Torngat Mountains
https://www.instagram.com/p/BNvEqpdh2cZ
Torngat Mountains National Park sits on the tip of a peninsula in Newfoundland and Labrador and is only accessible during the summer via boat or charter plane. Indigenous peoples have lived in the region for thousands of years, and visitors to the park today can opt to take excursions with Inuit guides. The park takes its name from the Inuit spirit Torngarsoak, who was believed to inhabit the mountains here. The landscape is incredibly diverse, with its eponymous mountains, fjords, beaches, glaciers, and sea cliffs nearly 3,000 feet high.
9. Bruce Peninsula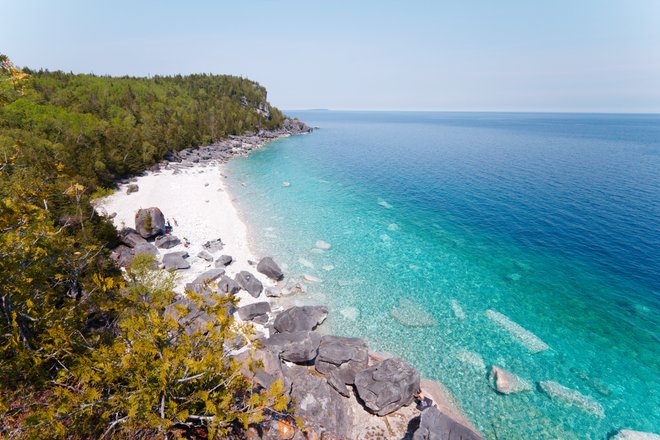 Drive about four hours northwest of Toronto to find this lakeside gem in Ontario. It's hard to believe these azure waters aren't in the Caribbean, but don't be fooled—the water will likely be cooler than 75 degrees Fahrenheit. Hike along the Georgian Bay Trail to find the Grotto and Indian Head Cove, two of the most popular attractions in the park. Turn inland and you'll find a massive array of wildflowers, including 43 different species of orchids.
10. Waterton Lakes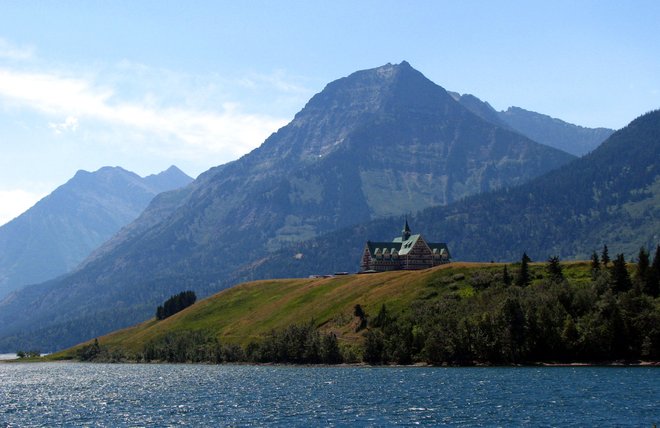 Bordering the U.S.'s Glacier National Park in Montana, this Alberta park is perfect for those who aren't interested in roughing it to experience Mother Nature. You can skip camping and choose to stay at a hotel in the hamlet of Waterton Park, like the Prince of Wales Hotel, pictured here. The park's breathtaking mountains and lakes can be taken in via scenic roads, day hikes, or canoeing tours. What's more, Waterton Lakes has combined with Glacier National Park to form the first International Peace Park, which is now a UNESCO World Heritage Site. Visitors can take guided hike that crosses the border (passports needed)
11. Mingan Archipelago
https://www.instagram.com/p/BNuvx7wg8D8/
Towering limestone monoliths dot the islands of this archipelago in Quebec. There are nine major hiking trails that cover four islands (of the nearly 1,000 in the park), taking wanderers both inland to the peat bogs and salt marshes, and outward to the monoliths, grottos, and arches. While on a walk, see if you can spot the bright-beaked Atlantic Puffin, or the colonies of Grey, Harbour, and Harp seals.
You'll Also Like:
Update 1/13/17: We amended this article to clarify the relationship between Waterton Lakes National Park of Canada and Glacier National Park.
All products are independently selected by our writers and editors. If you buy something through our links, Oyster may earn an affiliate commission.