Our fast-paced lives and increasingly hyper-connected world may be fun and exciting, but it can also be exhausting. When we think of a real vacation, we picture escaping the bustling cities and swapping car alarms for crickets. While backpacking up a mountain could do the trick, we're more inclined to pick a hotel that offers the same secluded setting, but with all the amenities of a resort. So if you're looking for a peaceful getaway, we've found 12 amazing hotels that are super remote. They may take a little bit of work to get to, but their serene and relaxing environments make them well worth the journey.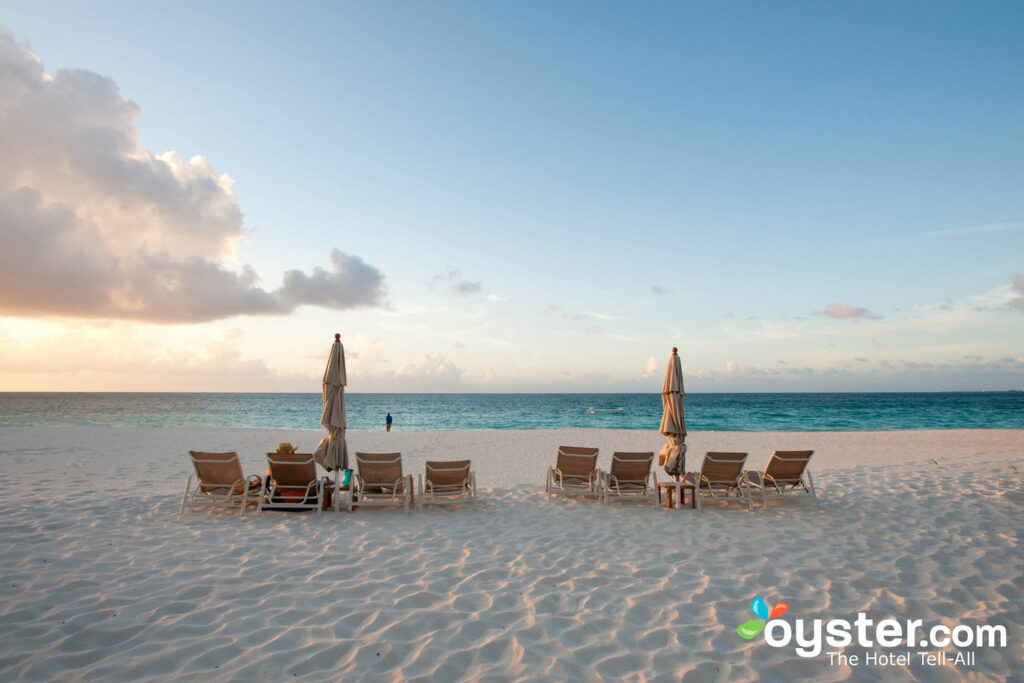 Point Grace
is a luxury boutique enjoying a beautiful remote location on Grace Bay beach in
Turks and Caicos.
It has 28 one- to four-bedroom suites decorated in a British Colonial style; picture
vaulted ceilings, mahogany wood floors, and elegant clawfoot bathtubs. Luxe
amenities include an ocean-side spa, a quiet pool, and lush garden grounds
filled with bougainvillea and hibiscus. There are two on-site restaurants, but
suites have full kitchens if you really want to stay holed up.
Geejam touts itself as
a "private hotel" and with only five modern cottages, it definitely delivers.
The resort is tucked in the lush foothills of Port Antonio, about a two-hour
drive from Kingston International Airport. There are no communal spaces, not
even a lobby, except for the Bushbar restaurant. The on-site beach is small but
lovely, in-room spa treatments can be arranged, and there's even a recording
studio. Rooms vary; one has a swimming pool, one has an outdoor whirlpool, and
two have their own steam rooms. The vibe is relaxed and quiet, making it ideal
for isolation-seeking couples.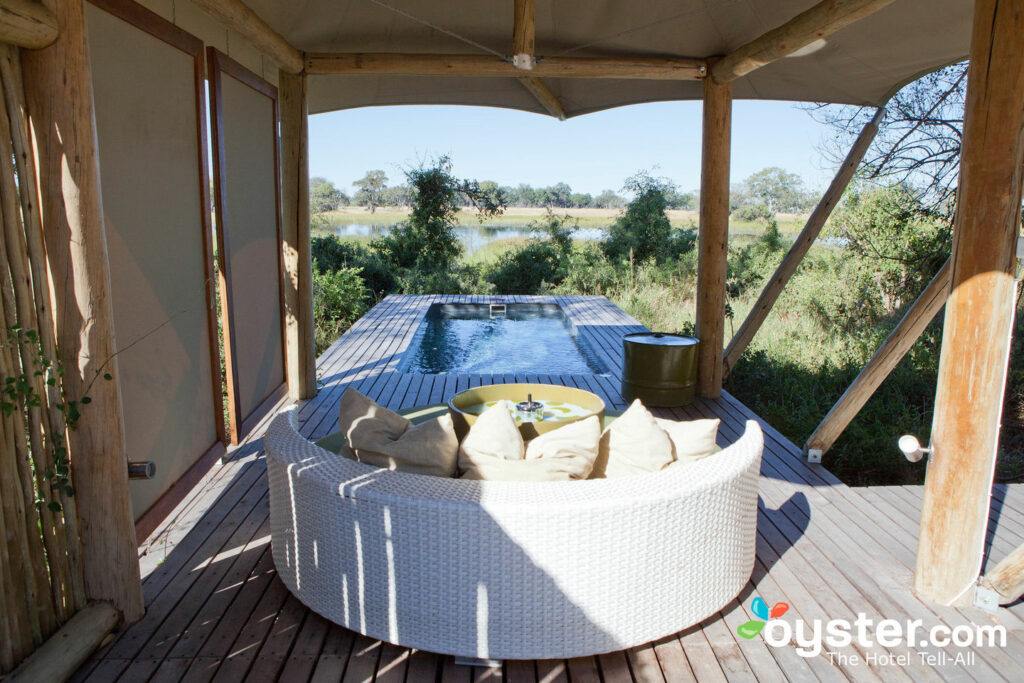 If you're looking to be
seriously remote, check out andBeyond
Xaranna Okavango Delta Camp. The luxurious safari lodge is on an island in
Botswana's Okavango Delta, requiring transport by small plane, safari vehicle,
and a boat. Both hotel amenities and safari experiences are included: excellent
food; guided excursions (game drives, bush walks, river cruises); and tented
suites. The nine "tents" are fully screened in and complete with
high-end features like huge soaking tubs, four-poster beds, and private pools.
The Punta
Caracol Acqua Lodge consists of nine two-story cabanas built on stilts
above the crystal waters of the Caribbean Sea. The suites are charmingly rustic
rather than chic — there is very limited electricity — and each has a large
deck with lounge chairs and a ladder for easy access into the water. Breakfast
and a three-course dinner are included in the rate. A 30-minute boat ride from Almirante,
the lodge is a truly remote, peaceful retreat for travelers wanting to relax on
their deck with a book or take out the free kayaks and snorkel gear.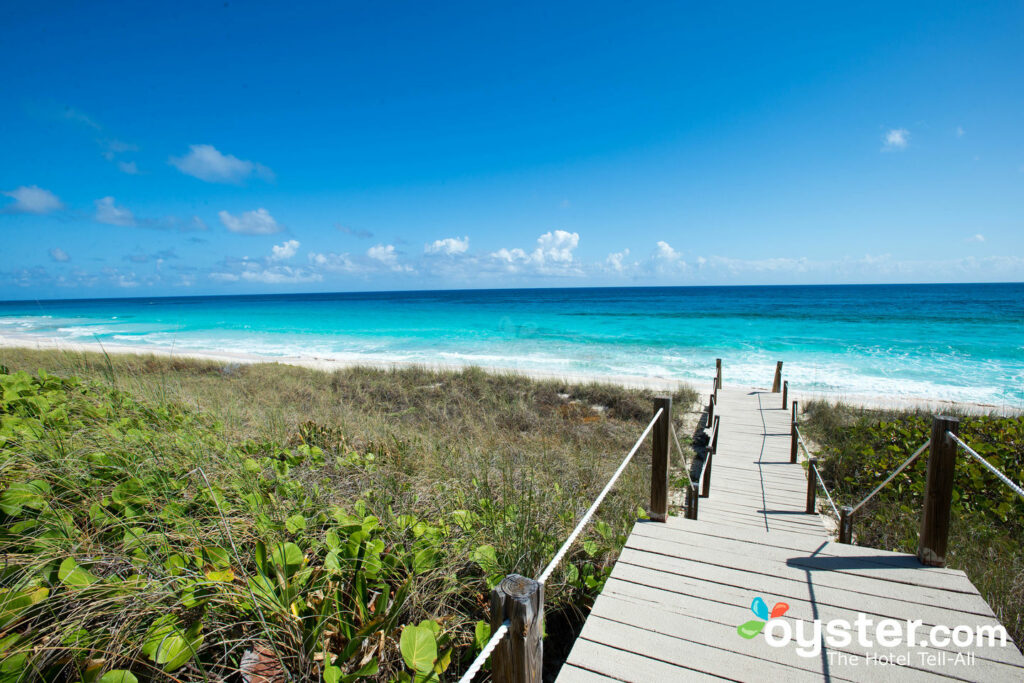 Just a little over an
hour-long flight from Miami International Airport, the St. Francis
Resort is located on Stocking Island, a ten-minute boat ride from Exuma.
The property has just eight rooms in a remote spot surrounded by lush
vegetation and two pretty beaches. The rooms are spacious with private
balconies and stunning ocean views, but the patterned comforters are a bit dated.
If you're craving interaction, the on-site restaurant is usually bustling with
guests and boaters. Free in-room breakfast, kayak and hobicat rentals, and
Wi-Fi are added perks.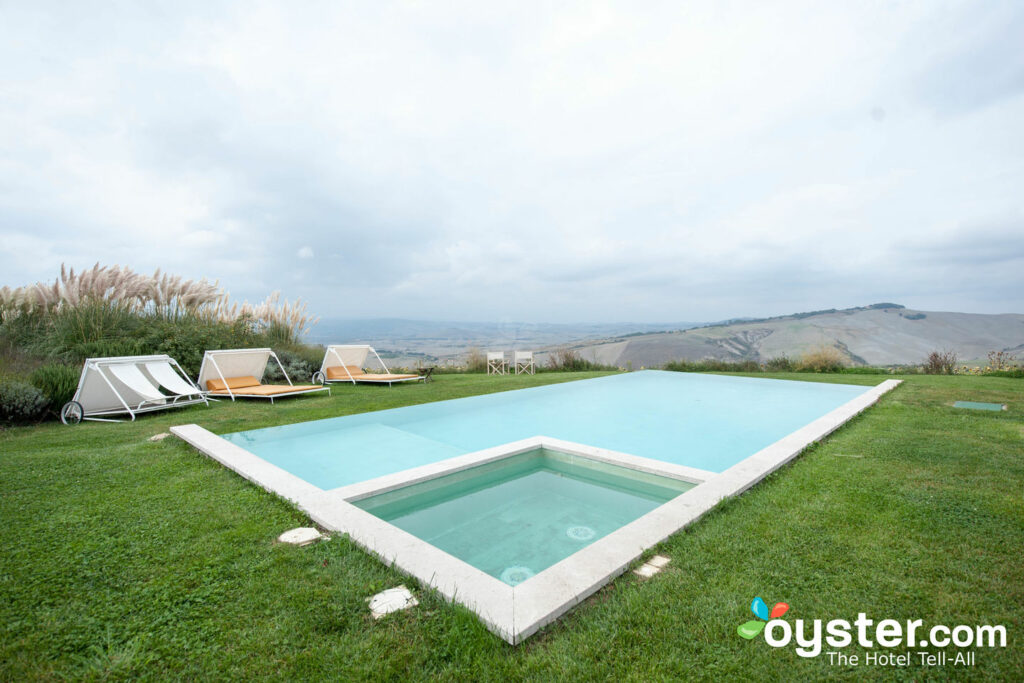 La Bandita is an
upscale countryside inn with eight rooms and gorgeous views of the Tuscan
landscape. It's in an old country house that was refurbished in 2007 to a more modern,
minimalist look. Although it normally functions as a B&B, the entire
property can be rented out. The property is isolated, and guests must drive
down a bumpy dirt road lined with Cyprus trees for about 20 minutes to reach it.
There's a pretty pool, steam room, and a full-time gourmet chef who prepares
fresh, delicious meals.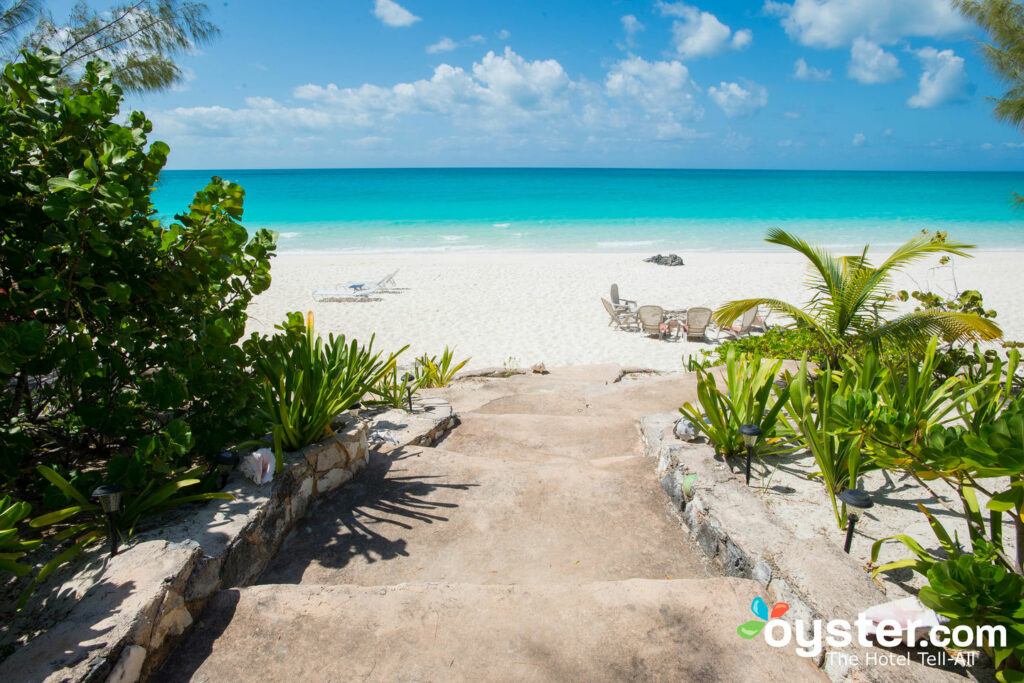 The intimate, budget-friendly
Pigeon
Cay Beach Club is located on beautiful and secluded Cat Island in the
central Bahamas. With only
seven beachfront cottages, the atmosphere is friendly and laid-back but also
private. The simple, rustic cottages have dated decor and no TVs or Internet,
but they include fully equipped kitchens and furnished outdoor spaces. The
beach is the best part of Pigeon Cay — it's quiet, secluded, and gorgeous with
turquoise blue water and powdery white sand. This isn't an updated or lavish
property, but the very affordable rates make Pigeon Cay a good choice for those
looking to get lost in Cat Island's natural beauty.
The gorgeous Santhiya
Koh Phangan Resort & Spa sits just north of Koh Phangan's northeastern
Thong Nai Pan Noi Beach and is one of the island's top luxury options. But to
get to it, guests must either take a 40-minute speedboat ride from Koh Samui or
drive 45 minutes from Koh Phangan pier. Its quiet hillside location (complete
with sweeping ocean views) and the beautiful, intricate wood carvings that
characterize its design are stand-out features. The beach here is lovely but
small, though a better beach can be accessed on foot within five minutes. Some
rooms have swim-up access, and some villas have private pools. The included
breakfast buffet spread is impressive, and the main restaurant has great ocean
views and hosts theme nights with live music.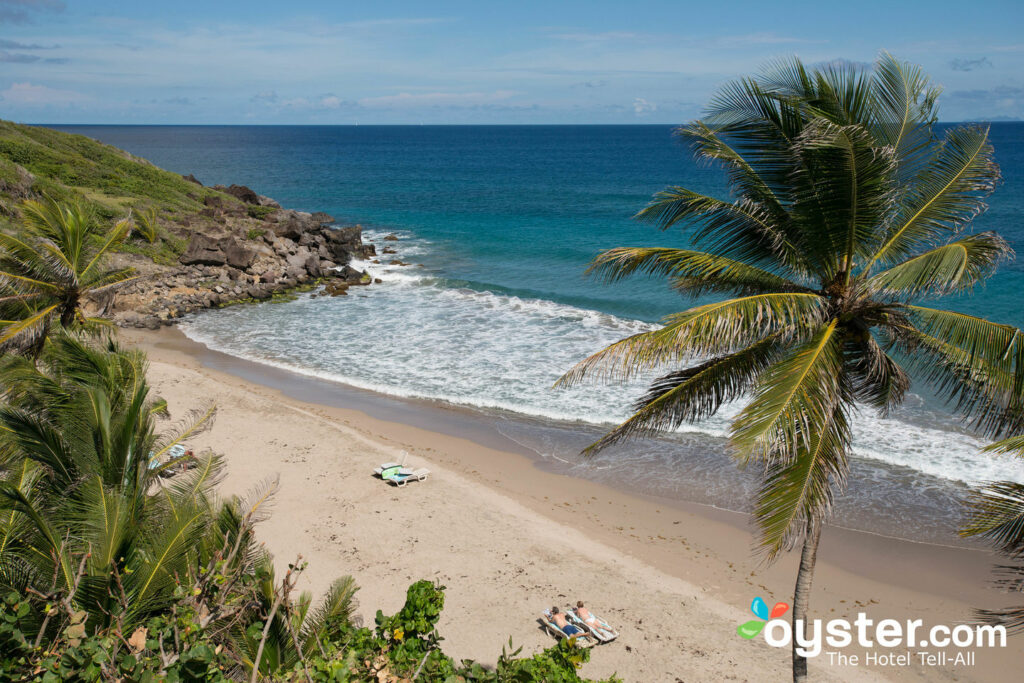 The Petite
Anse Hotel Grenada is a charming, upper-middle-range hotel with a remote
location on the island. From the airport, it takes about an hour and a half,
along a long, narrow, very windy road tracing up the west coast of the island,
to reach. Its 13 rooms are situated in natural gardens on a hill overlooking
the sea, with views of the Grenadine islands. It's not a luxury property, but
it has a small pool, pretty beach, and a cozy restaurant and bar. Petite Anse
feels like a well-kept secret, and it's a perfect respite for those looking for
an escape from the pre-packaged, generic beach holiday.
The 52-room upper-mid-range Raven Hall
Hotel is situated on a coastal cliff that offers sweeping views of the
surrounding moors and Robin Hood's Bay. Though the remote location is a
30-minute drive to the nearest towns, the hotel is in the middle of the
beautiful North York Moors National Park, with a main hiking trail running
through its 100-acre grounds. Rooms have a contemporary Scandinavian design,
and for guests seeking something more spacious and private, eight
environmentally-friendly Finnish lodges are available with kitchenettes and
lovely porches. There are a plethora of amenities, including an on-site
restaurant that serves locally-sourced seasonal foods in an elegant space with
panoramic views over the countryside and bay, as well as a nine-hole golf
course built into the cliffside and a lovely indoor pool with sauna.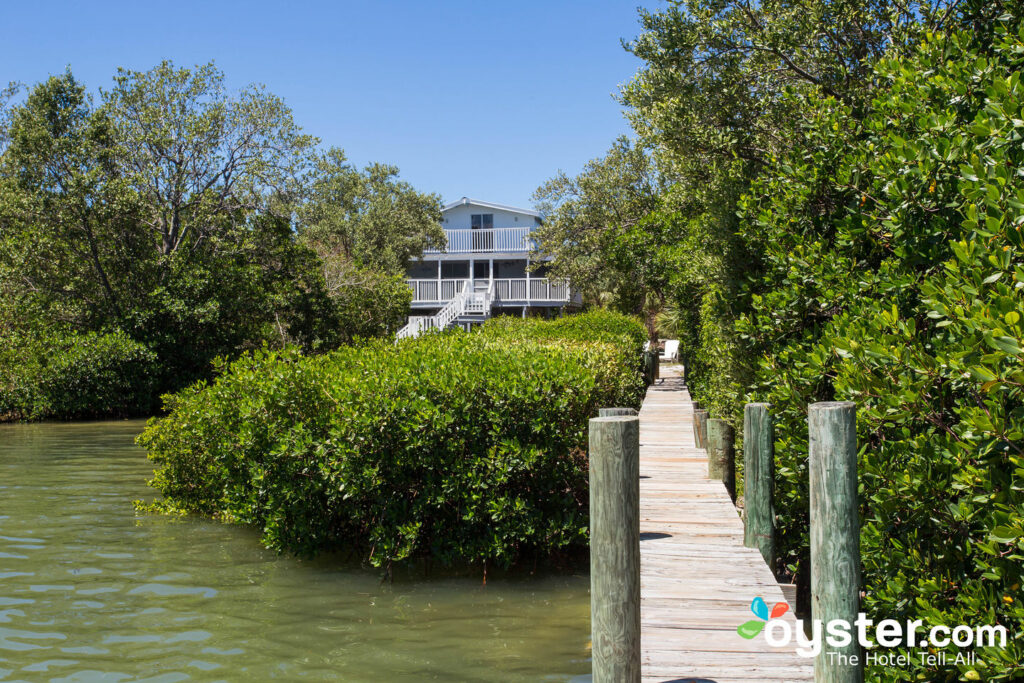 The Cabbage Key Inn
is a mid-range property offering six quaint rooms and eight cottages on a
beautiful, secluded island that is reachable only by boat. The 100-acre island
is filled with nature trails and lush flora and fauna, plus an on-site marina.
Rooms feature original wood floors and private antique-style bathrooms, and
some have fireplaces (though no TVs). Cottages feature fully equipped modern
kitchens, separate living rooms, and multiple bedrooms, as well as exceptional
water views; some have private docks and screened-in porches. Cabbage Key Inn
Restaurant and Bar serves tasty American classics and is popular with guests as
well as locals and boaters.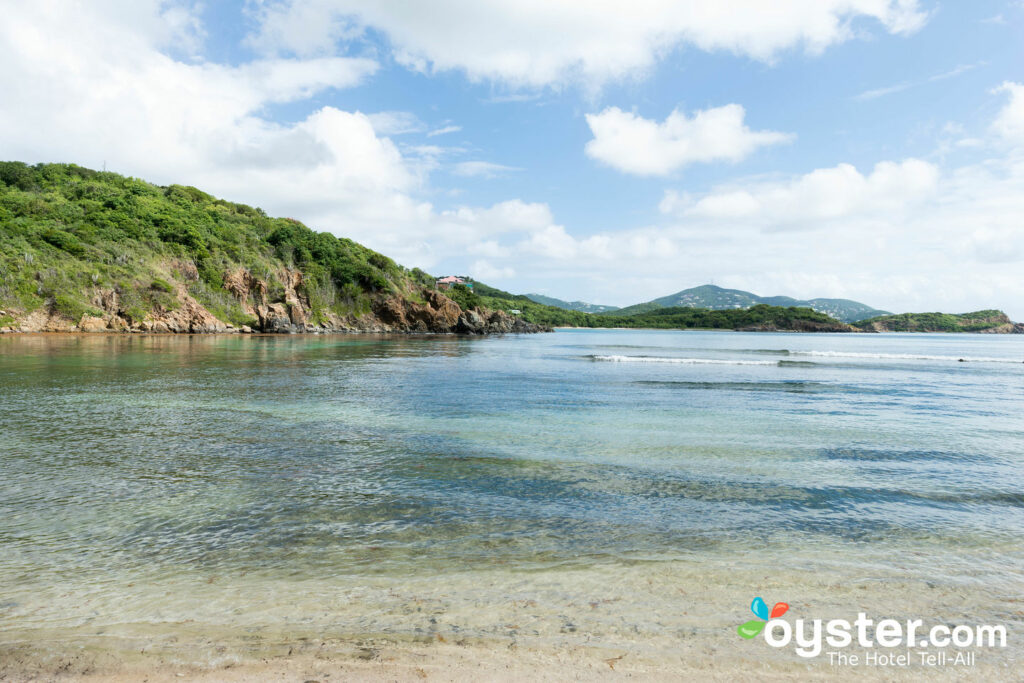 The Virgin
Island Campgrounds is located a quick eight-minute ferry ride away from St. Thomas. The campground
is natural and lush, in keeping with the environment and vibe of this small
island. The property provides an elevated camping experience, or "glamping," as
the staff calls it. There are six tented, screened cottages with queen-size
beds as well as an indoor suite with a private living room, kitchen, and bedroom
with a king bed. There are shared toilets, showers, and cooking facilities for
the cottages. It's not for everybody (it is a campground, after all), but the
property, and Water Island, is a special place for those who enjoy laid-back,
quiet nature.
All products are independently selected by our writers and editors. If you buy something through our links, Oyster may earn an affiliate commission.