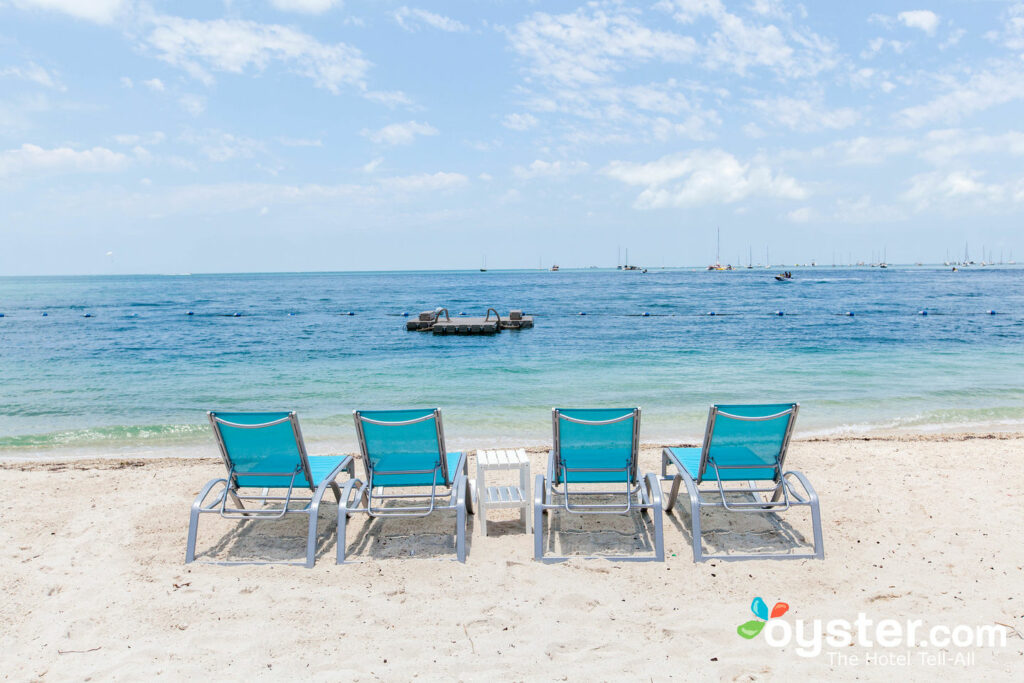 We love a good story, especially if it gives us a fresh perspective on an amazing travel destination. Lucky for us, every place has its own history and locals-only folklore that's waiting to be discovered. Speaking of which, we've recently unlocked a few interesting tidbits about the Florida Keys. Since its discovery in 1513 by the famous Juan Ponce de Leon, the Keys have quietly (and sometimes not so quietly) shaped their story. So, grab a tropical drink, sit back, and prepare to be schooled on 12 things you probably didn't know about the Florida Keys. (We were particularly fascinated by number five on the list.)
1. America's mitten cats are from Key West.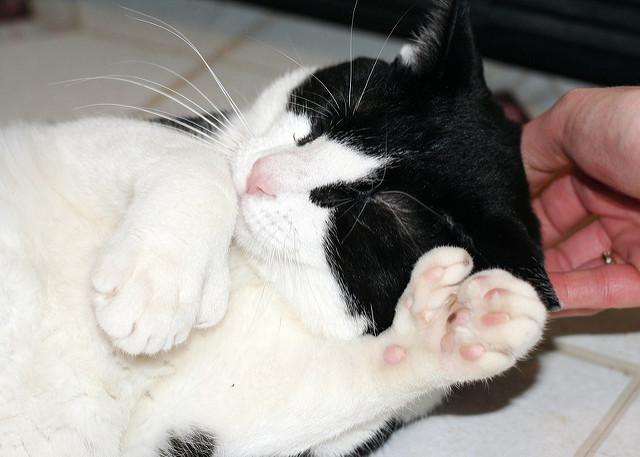 Ever see a cat romping around with six or seven toes? They are affectionately known as mitten cats, and rumor has it, thanks to Ernest Hemingway, who was given a white, six-toed feline on board a ship to the Keys, they came to America. Though Hemingway's cat is long gone, the Hemingway house and museum have an unintended collection of the polydactyl kitties around the grounds. They are all thought to be descendants of Hemingway's own cat and there's a good chance yours might be, too.
2. The Florida Keys once got rich off shipwreck treasures.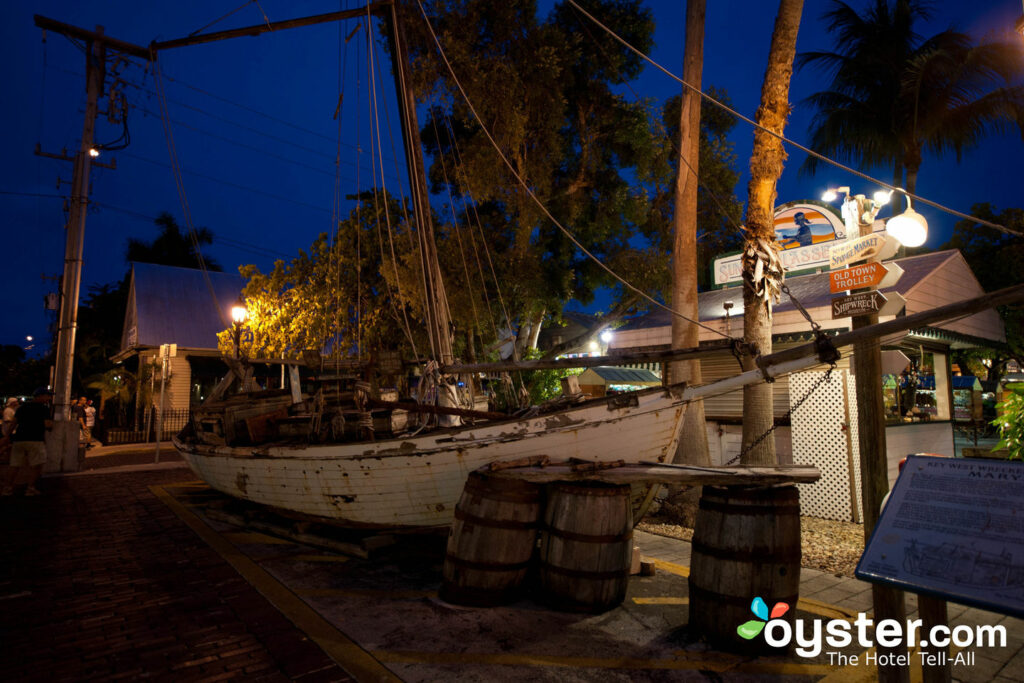 For a period in the 19th century, Key West was the country's most prosperous city per capita. During this time, the island collected their riches from the numerous shipwrecks off their coast. And while all the treasure may be gone, you can still snorkel and dive several of the shipwreck sights. There's even a Florida Keys Shipwreck Trail, maintained by the Florida Keys National Marine Sanctuary. Here, you'll find nine historic underwater shipwrecks and artificial reefs extending from Key Largo to Key West.
3. The Florida Keys are made up of more than 800 islands.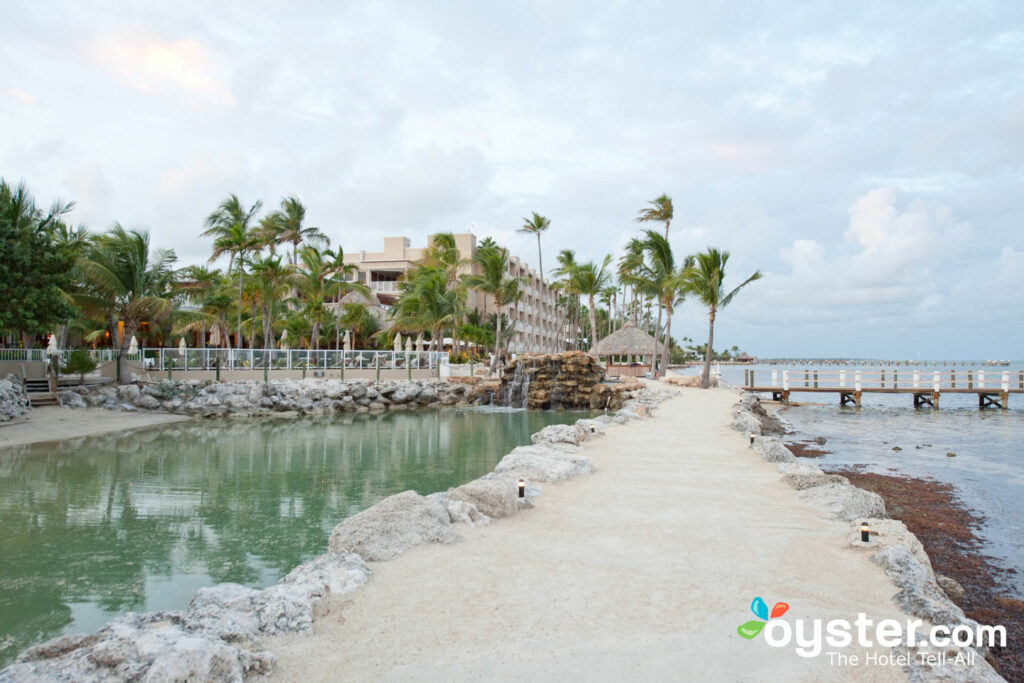 The Florida Keys collectively make up a chain of more than 800 islands, though a road trip is fairly convenient thanks to a 113-mile, 42-bridge Overseas Highway that connects all the major Keys. There used to be an Overseas Railroad that connected all above-ground Keys, but it was destroyed by a powerful hurricane in 1935. However, you can still spot its remnants.
4. It has the highest year-round temperatures in the country.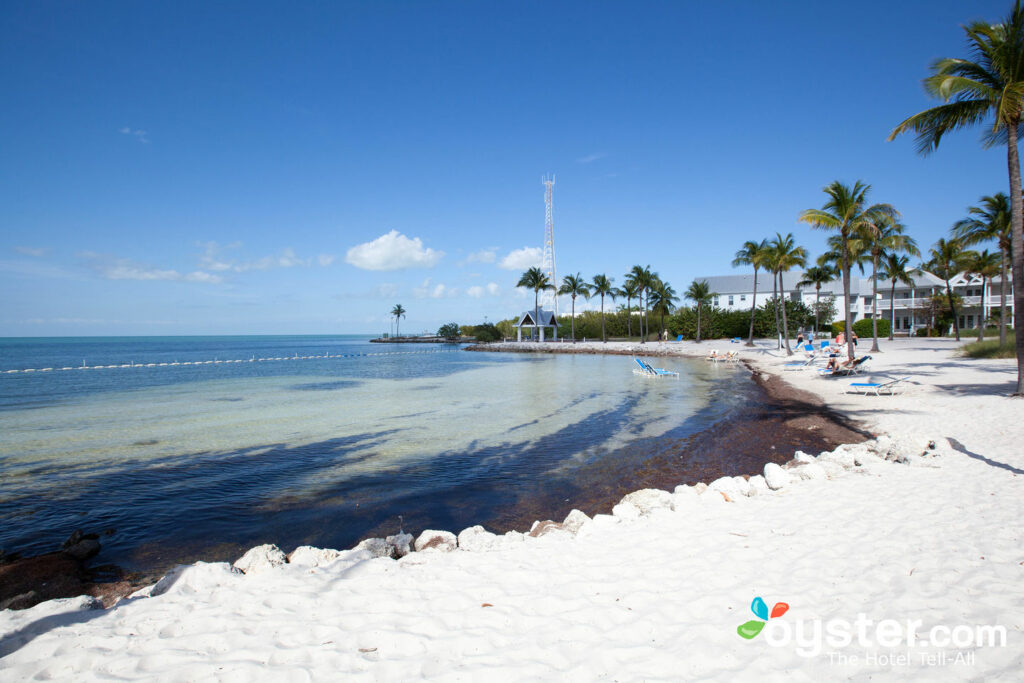 Sorry, California — the Keys hold the title for the highest year-round average temperature. At a balmy 77.8-degree average, you can almost always count on packing a suitcase full of shorts and dresses. Tip: We suggest bringing an umbrella for sun showers during the rainier months (June to November).
5. The Conch Republic declared war with a loaf of bread.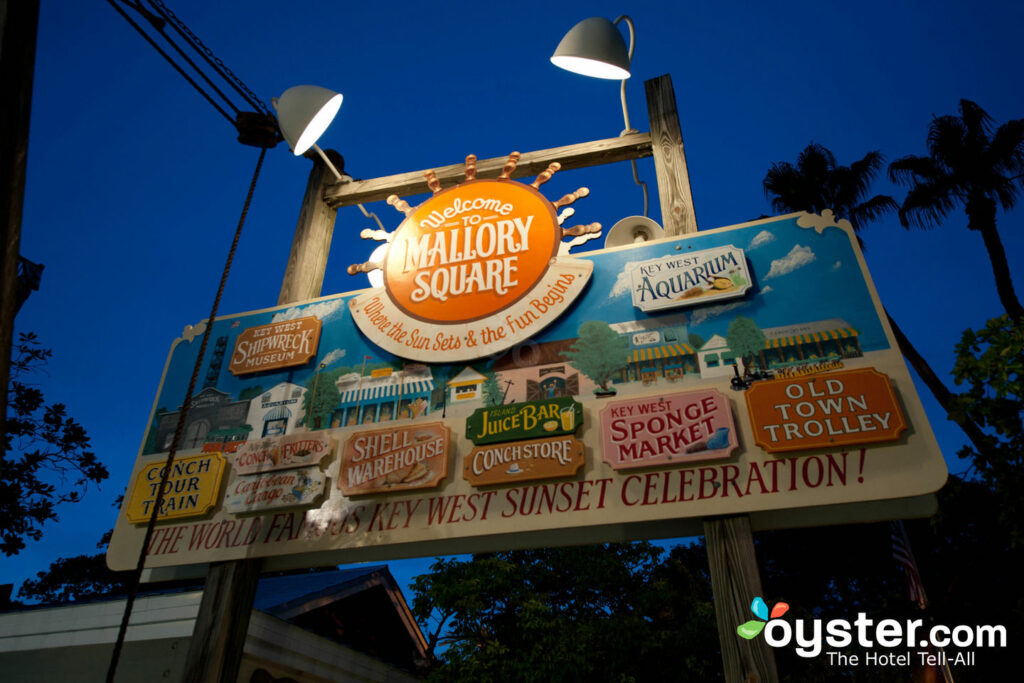 Back in the early '80s, the U.S. Border Patrol set up shop at the top of Highway 1, roadblocking all traffic leaving the Keys and checking cars for illegal drugs and immigrants. This negatively impacted tourism to the area and locals felt it cast an ugly shadow on the free-spirited islands. They demanded this roadblock be removed, and when it wasn't, they took matters into their own hands. Then-mayor Dennis Wardlow declared war on the U.S. by throwing up a Conch Republic flag in Key West's Mallory Square and hitting a local Navy officer over the head with a loaf of stale Cuban bread. But within one minute of the tongue-in-cheek bread beating, he surrendered and demanded one billion dollars in foreign aid. While they never received the aid, the roadblocks were soon removed. Each year, Key West still celebrates the anniversary of the Conch Republic independence. What's more, the Conch Republic adopted the motto, "We seceded where others failed."
6. Key West was the only southern city to remain loyal to the Union during the Civil War.
As you can imagine, the Keys are an important port city. However, you may not know that they used their southernmost positioning differently during the Civil War. Unlike other southern U.S. states, including Florida, Key West rebelled against the Confederacy and remained part of the Union. In fact, it was the only southern city to remain in Union hands during the Civil War. The heavy number of Union supporters at the military base of Fort Zachary Taylor were enough to extinguish any naysayers, and eventually, they held celebrations for the passing of the Emancipation Proclamation.
7. It's home to the only living coral barrier reef in the continental U.S.
Just a few miles from the Florida Keys shoreline lies the Florida Reef. It's the only living coral barrier reef in the continental U.S. — and the third largest coral barrier reef system in the world. Spanning approximately 221 miles, the reef extends from Key Biscayne near Miami down to the Dry Tortugas, located west of Key West. This area is also home loads of marine life — nearly 1,400 species of marine plants and animals live here. And the whole reef system is protected by the Florida Keys National Marine Sanctuary.
8. The Keys aren't all surrounded by sand beaches.
Contrary to popular belief, the Keys don't offer up a plethora of sandy beach options along their shores. Think of it as a sacrifice made in order to have a fantastic coral reef system off the coast. The coral barrier reef acts as, well, a barrier for sand sweeps that would normally carry sand to the shore to create beachfront. But there are a few beaches along the coast, mostly with imported sand, if you need that beach fix.
9. There's a massive underwater statue of Jesus Christ off the coast of Key Largo.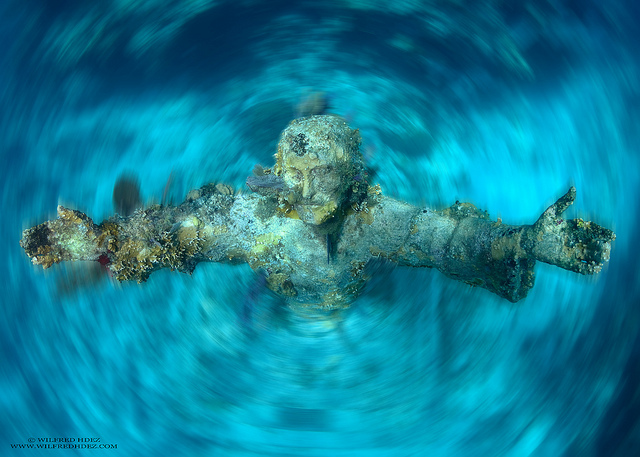 To reach the approximately eight-foot, nine-ton bronze statue (think underwater Christ the Redeemer), take a trip to John Pennekamp Coral Reef State Park, America's first underwater park. Resting on the sea floor, about 30 feet under water, Christ of the Abyss awaits. Hands raised toward the sparkling surface, you can't miss him.
10. Key West is closer to Cuba than Miami.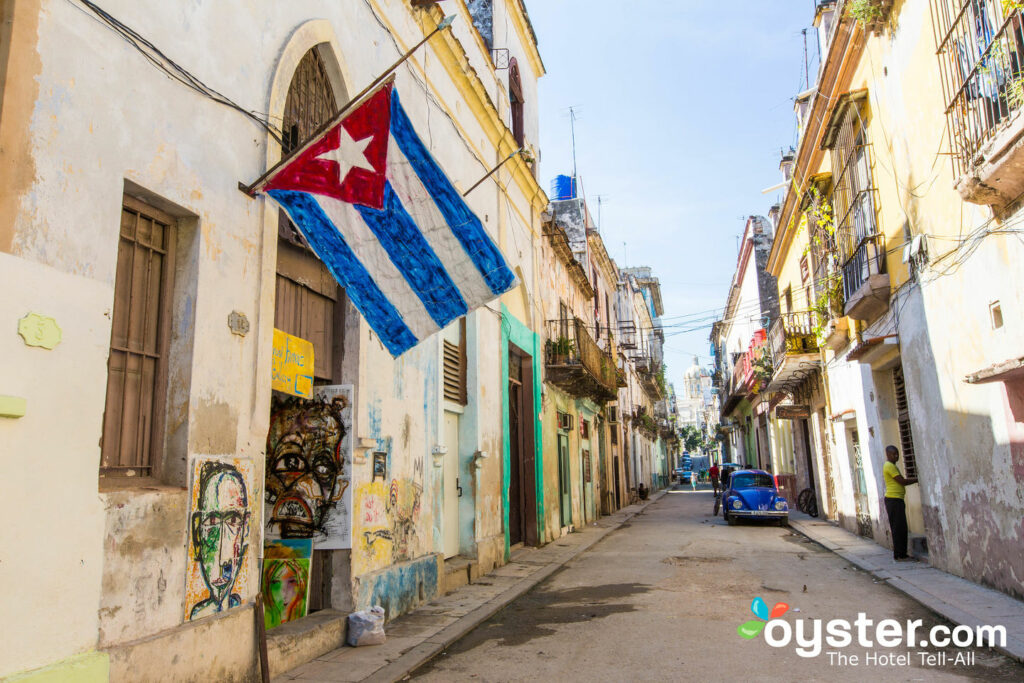 Believe it or not, Key West, the southernmost Key, is actually so far south that it's closer to Cuba than Miami — by almost twice as much. Key West is just 90 miles from Cuba, while it takes approximately 150 miles to reach Miami. Maduros run, anyone?
11. There is a native deer species in the Keys.
The smallest deer species in North America can only be found within the forests of the Florida Keys. A subspecies of the white-tailed deer, the Key deer is elusive and hard to spot in the leafy National Key Deer Refuge. Unfortunately, drivers on the nearby roads also seem to have trouble spotting them and many die from being struck by cars each year. The deer, which also lost nearly an eighth of its already dwindling population thanks to a 2016 parasite epidemic, is on the list of endangered species.
12. Key lime pie was originally a sailor's dessert.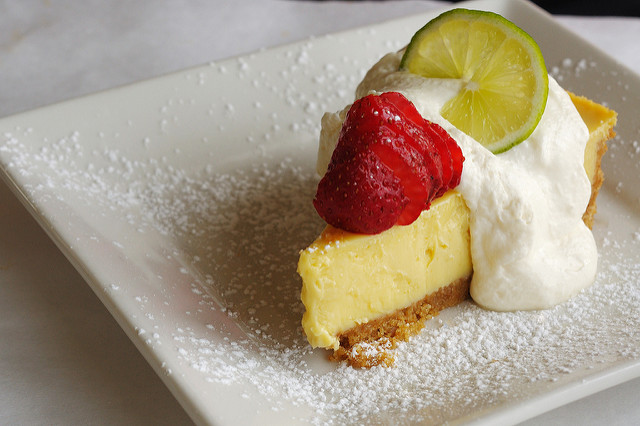 There's a bit of contention over the right way to make Key lime pie (some say it's best with a pie crust and merengue topping, while others prefer a graham cracker crust with whipped cream). However, it's likely that the original pie was neither. This tart and sweet signature dessert of the Keys is thought to have originated on boats, using the ingredients on hand. It's believed that sailors used the citric acid from the Key lime's juice to cook a mixture of condensed milk and egg resting in a stale bread crust.
Watch: 6 Things You Must Do in the Florida Keys
https://www.youtube.com/watch?v=W6fPnMEZlpY
You'll Also Like:
This article was updated on May 5, 2017.
All products are independently selected by our writers and editors. If you buy something through our links, Oyster may earn an affiliate commission.