Nothing says travel quite like walking through the ruins of an ancient civilization. From Iran to Peru, essential pieces of history are scattered across our globe, beckoning any and every traveler with an appreciation of the past and present to enter and explore. If ruins get you excited to travel further than ever before (you will be going back thousands of years, after all), here are some of our favorites to check out.
1. Roman Forum, Italy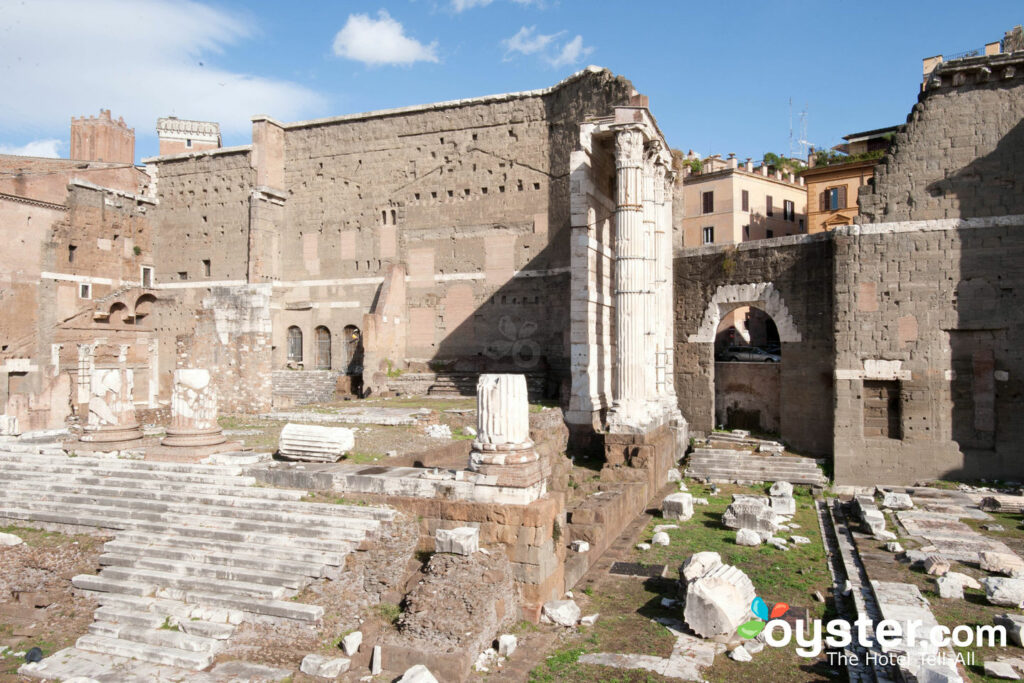 Rome is a city steeped in history and the Roman Forum is the seat of it all. Formerly a plaza that held several buildings of judicial and political importance, today, the site is a widely-visited series of ruins that you can't miss the next time you're in town. The Roman Forum, Palatine Hill, and Colosseum are all located in the same archaeological area and one admission ticket will get you into them all. Stay at Albergo del Senato, which puts you in the center of the action.
2. Persepolis, Iran
https://www.instagram.com/p/BGq5s6KpJrN
Persepolis sits in southeastern Iran and is comprised of several former palaces, terraces, stairways, and throne rooms dating back to 518 B.C.E. It's a UNESCO World Heritage site and should definitely be on your to-do list. Once the richest city in the world, it was burned to the ground after roughly 200 years. If you're able to make it to this spot, you'll find yourself walking through the ruins relatively undisturbed by other travelers.
3. Masada, Israel
https://www.instagram.com/p/BFxieYSsk9D/
Herod the Great built palaces for himself on the mountain of Masada in Israel between 37 and 31 B.C.E. And the man had great taste — you can still see traces of what were once elegant rooms and bathhouses, set high above a mountain overlooking the Dead Sea. Your tour will start with an informative video of the area and its significance in history before you're taken to the ruins on the mountaintop. If you're visiting in the middle of the day, bring a hat or umbrella to help protect yourself from the sun.
4. Ayutthaya, Thailand
https://www.instagram.com/p/BF-8i9Rw2bs/
Formerly the capital of Thailand, Ayutthaya was destroyed by the Burmese in the 18th century and never rebuilt in the same place. This created a varied playground of ruins, many of which you'll have all to yourself. Ruins, including a very famous Buddha head that's set into the roots of a tree in Wat Mahathat, are literally everywhere here. Rent a bike or walk around the city to enjoy it in all of its splendor — just make sure you have enough space on your camera.
5. Pueblo Bonito, New Mexico
https://www.instagram.com/p/BFeT2zoLFA6/
Pueblo Bonito in Chaco Canyon is believed to have been a very important cultural site to the ancestral Puebloan people, who constructed the site between 850 and 1150 A.D. It's a four-mile hike from the entrance of the park, which is about three hours away from Albuquerque, Taos, and Santa Fe. Pro tip: pack plenty of water and sunscreen.
6. Petra, Jordan
https://www.instagram.com/p/BGAFa4gjceJ/
Also known as the Rose City, Petra dates back to 312 B.C. and has been wowing visitors ever since. Petra can be unbearably hot in the summer, so try and plan your visit in the spring or fall. You'll also want to buy tickets at the visitor's center in Wadi Musa, the closest town (a one-day pass costs 90 JOD). Once you've arrived, be sure to climb up the 822 carved steps to see the large and intricate monastery building.
7. Easter Island, Chile
https://www.instagram.com/p/BF65RirHHJx/
Chances are you've seen photos of at least one of the 887 giant stone heads (or moai) that have made this small island off the coast of Chile an internationally recognized destination. Their production is considered a massive accomplishment — some are as heavy as 86 tons and said to be a representation of ancient Polynesian ancestors or deities.
8. Luxor Temple, Egypt
https://www.instagram.com/p/BFznxfzi_1z/
On the east bank of the Nile River, in the city of the same name, you'll find one of Egypt's most awe-inspiring attractions that dates back to 1400 B.C.E. Walk near Luxor Temple, which is believed to have been a worshipping ground for kings, and try to keep your mouth from dropping open — we dare you.
9. Longmen Grottoes, China
https://www.instagram.com/p/BF3z1MyRPC6/
You may have seen or heard of famous Buddhist grotto sites like Dunhuang's Mogao Caves and Datong's Yungang Caves, but the Longmen Grottoes and Caves in Luoyang, China are a can't-miss. Dating back to 493 A.D., this archaeological wonder consists of 2,300 limestone caves, 110,000 Buddhist stone statues, 60 stupas, and thousands of scriptures. We recommend avoiding July and August, as they can be packed with tourists.
10. Ta Prohm, Cambodia
https://www.instagram.com/p/BF_vp7_l1Mk/
Ta Prohm, the temple in Angkor, Cambodia, is what happens when nature and faith intersect. Founded by Khmer king Jayavarman VII as a Buddhist monastery and university in 1186 A.D., it still stands largely as it was when it was re-discovered. And in case you're wondering why you recognize it, the site starred in the movie "Tomb Raider."
11. Stonehenge, England
https://www.instagram.com/p/BGB79n8DOQU/
It's still not certain when Stonehenge was constructed and what its original purpose was. Scientists have dated it back to approximately 3100 B.C., but there are no written records as to how or what it was designed for. Some say it was a place of worship and healing, while others claim it's a site that proves aliens really do exist. No matter what you believe, take the opportunity to visit it the next time you're in London — it's only two hours away.
12. Chichen Itza, Mexico
https://www.instagram.com/p/BGBCoxwNPGs/
Formerly a Mayan city, this popular Mexican attraction was, not surprisingly, named one of the new Seven Wonders of the World in 2007 after a worldwide vote. Stroll through the sacred site and marvel at the temples and stone structures. More good news: it's an easy day trip from Cancun and The Beloved Hotel in Playa Mujeres.
13. Machu Picchu, Peru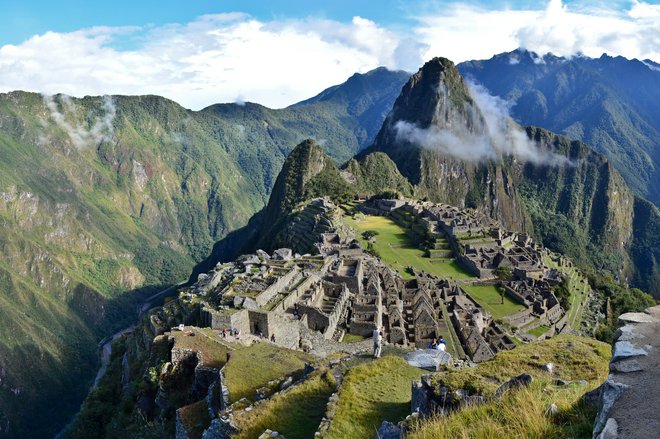 There's a reason this magnificent site is a popular bucket list item. Arguably one of the most famous ruins in the world, Machu Picchu lay relatively undiscovered until 1911 when American explorer Hiram Bingham came across it. UNESCO named it a World Heritage site in 1983. Since then, it has become the most visited site in Peru with close to one million visitors per year.
Related Stories:
All products are independently selected by our writers and editors. If you buy something through our links, Oyster may earn an affiliate commission.