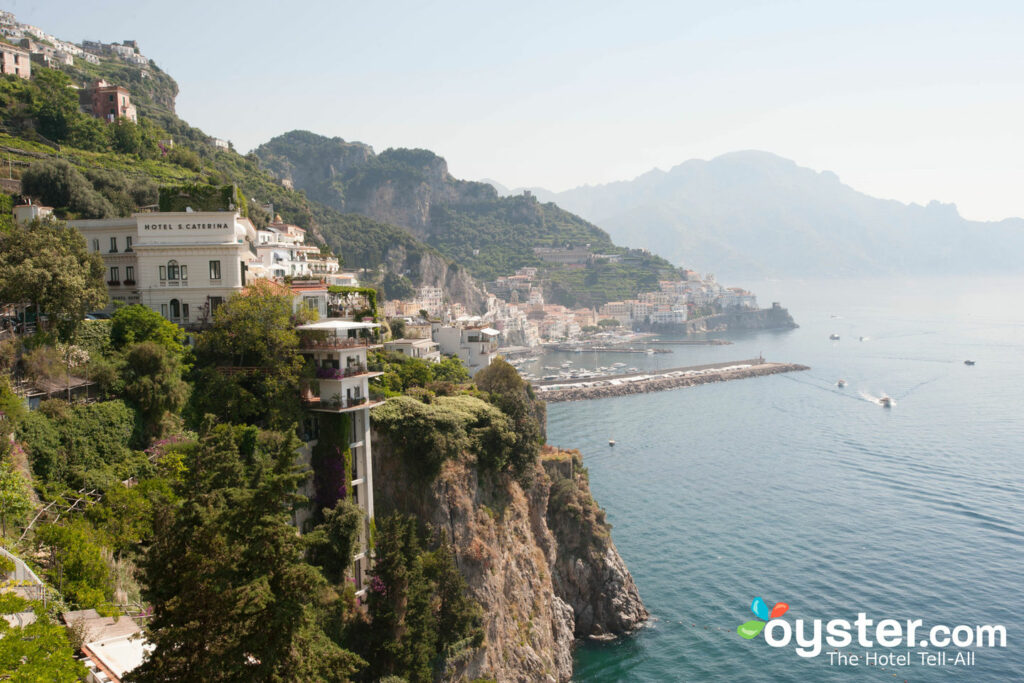 Here at Oyster, if we're not traveling, we're dreaming about our next getaway. Between trips, we get our exploration fill by trolling Instagram photos of exotic places and well-known landmarks across the globe. It not only gives us a serious case of wanderlust, but it also adds some welcome distraction into our feeds full of Kardashian selfies. Scroll though to see our 15 favorite Instagram accounts for travel inspiration.
But we should warn you, side effects include spontaneous flight booking and an intense desire to see the world.
1. National Geographic
https://www.instagram.com/p/-d-6pGoVWY
National Geographic has been around since 1888, taking part in both planet exploration and conservation — and being sure to spread the word. Employing dozens of photographers throughout the world, the magazine's Instagram account publish phenomenal photos that include everything from lions eating a carcass, to rice farmers in Haiti, to glaciers in Alaska. If you want to see more of the world and get some education in the process, start following the nonprofit institution today.
2. How Far From Home
https://www.instagram.com/p/5je8C2rqAH
How Far From Home, which is both an Instagram account and website, follows two creative professionals from South Africa who left their jobs to explore the world.
Chanel Cartell and Stevo Dirnberger document their amazing adventures over social media and often hold a sign marked with how many kilometers they've traveled since their journey began.
3. Andy Mann
https://www.instagram.com/p/6QnuucBJkg
Andy Mann previously worked as a Senior Photographer for Climbing Magazine, before co-founding 3 String Productions, a creative media house in Boulder. He partnered with National Geographic Creative in 2013 to shoot assignments around the globe for the publication.
Additionally, you can see his work in campaigns for major brands like The North Face, Marmot, Adidas, and Red Bull. His Instagram posts are a combination of marine life, mountain climbing expeditions, and breathtaking portraits.
4. TripAdvisor
https://www.instagram.com/p/7aETgUkgSQ
A user-review travel site, TripAdvisor helps millions of people plan and book their getaways. Whether checking the quality of hotels, what the top-rated activities to do in any given city are, or finding the number one restaurant in New York, travelers can rely on TripAdvisor. And with offices from Sydney to Ho Chi Minh City, the site's Instagram account has no shortage of awe-inspiring destinations.
5. Theron Humphrey
https://www.instagram.com/p/9l4YVFtmXz
The Instagram handle may be @thiswildidea, but it's Theron Humphrey that's behind the camera. Raised in North Carolina, Humphrey and his best friend/ coonhound, Maddie, set out to befriend one person each day for a year and document their story; by the end they had traversed the country and all 50 states.
Used for a mix of storytelling and photo projects, his photos, which almost always feature Maddie, feature wanderlust-worthy and every day scenes. He was also named one of National Geographic's Travelers of the Year in 2012.
6. Kirsten Alana
https://www.instagram.com/p/-zU81AFyfd
Kirsten Alana started out as a wedding photographer before making the leap to luxury travel blogger and photographer. Though New York City is home base, Alana is constantly traveling to places like Paris, Bali, Marrakech, and Berlin. Her photos and blog focus more on lifestyle, so expect charcuterie plates mixed in with Venice canals.
7. Murad Osmann
https://www.instagram.com/p/0GFhJ0Gszm
One of the more well-known Instagrammers is Murad Osmann for his Follow Me To project. Taken from his point of view, his photographs show the back of his wife, model Nataly Zakharova, as she's leading him to new destinations. Zakharova is typically outfitted in regional garb, which combines with the backdrop for unique and jaw-dropping photos. The couple has been to noteworthy destinations around the world, including India, Abu Dhabi, and The Maldives.
8. Girl Eat World
https://www.instagram.com/p/8Htp_3oSvN
If you love travel and food in equal amounts, this is the Instagram account for you. Melissa Hie is behind Girl Eat World, a blog and social media project that documents her travels by posting regional eats as the focal points of her photos.
From ice cream cones in front of London's Tower Bridge to fish balls in the streets of Hong Kong, her feed is full of yummy bites and stellar scenes.
9. Paul Nicklen
https://www.instagram.com/p/96BjChFsA2
Paul Nicklen may be best known for his photos that went viral while shooting a leopard seal in Antarctica. (You can read the full, incredible story here.) But the National Geographic photographer is also a marine biologist, focusing on the polar regions and oceans.
His Instagram feed is a combination of breathtaking underwater scenes, grizzly bears, and young wolf pups. His photos usually contain a narrative that provide insight into wildlife and the haunting effects of climate change.
10. Passion Passport
https://www.instagram.com/p/-HGvXLKWIb
Passion Passport is a collective of travelers and photographers throughout the world, so you'll not only fill your Instagram feed with stunning pics, but also be introduced to other follow-worthy accounts. The company was founded in 2013 by Zach Glassman, who left his finance job in 2012 to travel the world. The company's mission is to cultivate a travel community and move the conversation from talking about things to talking about experiences.
11. Cory Richards
https://www.instagram.com/p/wegmU5vPU6
A National Geographic fellow and mountain climber on the North Face athletic team, Cory Richards is one of the world's leading adventure and expedition photographers. His film work includes "Cold," the grand prize winner at the Banff Mountain Film Festival; the documentary followed his unprecedented winter climb with two others to an 8,000-meter peak in Pakistan.
His Instagram feed contains intimate portraits, climbing excursions, and wildlife. You'll often see his work on the National Geographic account, but you'll definitely want to follow his personal Instagram as well.
12. Alex Strohl
https://www.instagram.com/p/-akLgpuuRN
Splitting his time between Los Angeles and Vancouver, Alex Strohl is an adventure photographer. He is also co-founder of Stay & Wander, an ad agency that specializes in campaigns across social media platforms.
His clients include Land Rover, Tourism Quebec, and Johnnie Walker, but you can expect a consistent stream of stunning landscape photos of cabins in the forest, still lakes surrounded by mountains, and camp settings.
13. Oyster
https://www.instagram.com/p/8CQEFAHS-J
Sure, we may be biased, but Oyster has one of the most wanderlust-inducing Instagram feeds out there. With numerous professional photographers throughout the world covering hundreds of destinations, we post high-quality uploads that include everything from the beaches of Cuba to the northern lights in Iceland. Plus, once you spot a new location for your bucket list, you can head to Oyster.com to find a hotel or bed-and-breakfast where you can stay.
14. Kash Bhattacharya
https://www.instagram.com/p/-6Mu0DK2oz
UK travel blogger Kash Bhattacharya is behind the Instagram @budgettraveler. Also a website, budgettraveler documents his explorations and how to replicate them (while on a budget, obviously). His blog includes articles on wallet-friendly hostels in Amsterdam, dishes in Rome that only locals would know, and photo-heavy first-hand accounts of a trip to Athens.
If you want to learn how to travel on a budget, while still getting a full vacation experience, this is the feed to watch.
15. Travel + Leisure
https://www.instagram.com/p/-RKUpcpnUe
Another leader in travel, Travel + Leisure is a magazine with content ranging from tips for planning a vacation to the best whiskey bars in America. The publication's Instagram feed includes everything from luxury hotels in Lake Como, Italy, to hot air balloons above Cappadocia, Turkey.
Related Links:
All products are independently selected by our writers and editors. If you buy something through our links, Oyster may earn an affiliate commission.