Cancun is a go-to destination for Americans looking to catch some sun, surf, and sip on cerveza beyond the country's borders. But if you want to take your vacation to the next level, might we suggest an authentic and enriching day trip outside of the city's all-inclusive tourist attractions? Here, we've rounded up five out-of-the-ordinary one-day excursions from Cancun -- and they don't include Chichen Itza or Cozumel.
1. Sian Ka'an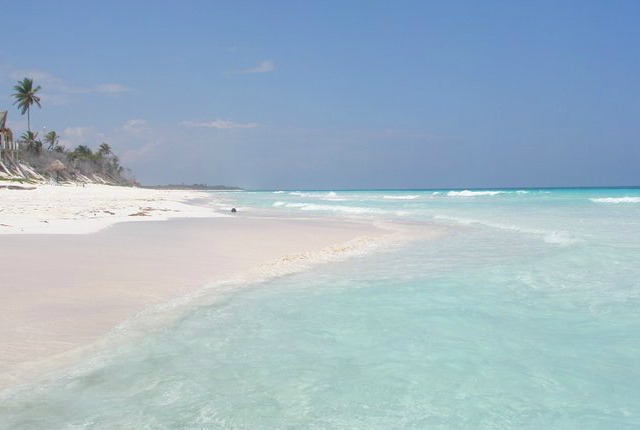 Nature lovers will appreciate this excursion. Comprising mangrove forests and saltwater lagoons (kayaking, anyone?), this 800,000-acre biosphere reserve in Tulum is home to hundreds of animals and more than 300 bird species. You can also fly-fish and snorkel, among other water-focused activities. If nature is not your thing, not to worry. Twenty-three Mayan archaeological sites are also located on this UNESCO World Heritage site, which falls along about 75 miles of coastline. Stay right on location at the Luxury Bahai Principe Sian Ka'an Don Pablo Collection, which features beautiful pools, marble-floored suites, and even an exclusive beach area.
2. Selvatica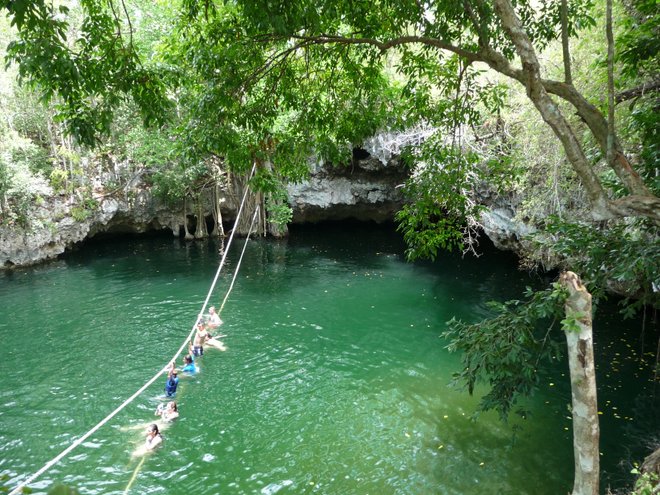 There are plenty of things to do at this extreme adventure park. Drive an ATV on a mud course, go zip-lining, get your fill of thrills on a bungee swing, swim in a cenote (one of Riviera Maya's freshwater swimming areas), or ride something called the "human roller coaster." Intrigued yet? The park's motto is "making adventure personal," so leave your fears at the door and dive into whatever tour package suits you best.
3. Coba
Listen up, Indiana Jones wannabes: this ancient Maya city on the Yucatán Peninsula is nestled in the heart of the jungle and features two lagoons. If you're up for the task, climb the 130 steps of one of the highest temples on the peninsula. Good news for cycling enthusiasts, too: Bikes are the best way to explore these ruins (it takes about one-and-a-half hours as opposed to two-and-a-half hours on foot). But it's also a must for history buffs. Not only does it have a huge concentration of stelae, which records important bits of the Mesoamerican civilization's Late Classic period, it's also the focal point of the largest network of stone causeways in the ancient Mayan empire. Spend the night at the Grand Bahia Principe Coba. Here, you'll be surrounded by jungle, catch glimpses of wildlife on the premises, and have access to swim-up bars and an hour of free, non-motorized sports — like kayaking and snorkeling — per day.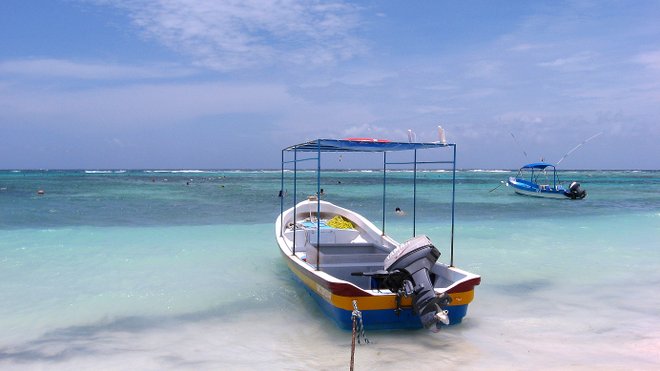 Chance are you've heard of Tulum, but what do you know about Akumal? Located an hour south of Cancun, the beach town goes by two names: "the place of turtles" and "the place of magic." True, but it's also the place to go if you need a break from the resorts and want to catch a glimpse of something a bit more authentic. The big attraction here is snorkeling in the company of sea turtles (touching them is against the law, though!). And with three bays to explore and swim in, this place lives up to its second moniker, too.
Located a mere 20 minutes away from Cancun, this small, eight-mile island boasts fantastic seafood, amazing beaches, lots of kayaking, a turtle farm, and ruins. There's also a hacienda built by a famous pirate, small maritime museum, and an innovative underwater sculpture museum that's designed to counteract global warming effects on oceans and reef systems. As for the best way to see it, rent a golf cart. It has all the fun of Cancun and Cozumel without the, well, Cancun and Cozumel of it all.
NOW WATCH: The Best Things to Do in Riviera Maya
https://www.youtube.com/watch?v=9XCVXe1cBuw
Related Stories:
All products are independently selected by our writers and editors. If you buy something through our links, Oyster may earn an affiliate commission.