When the going gets tough, the tough are of tempted to stop going – or going on vacation, that is! But the exact opposite should be true: travel inspires and relaxes us. It takes us to new creative heights. It is refreshing. It's exactly what we need when we're in a rut, or going through a rough patch, or simply sick of gray skies and piles of snow. So if you're yearning to get away from it all but don't want to break the bank in the process, these six budget destinations come through with incredible deals and plenty of sun-dappled relaxation.
Mexico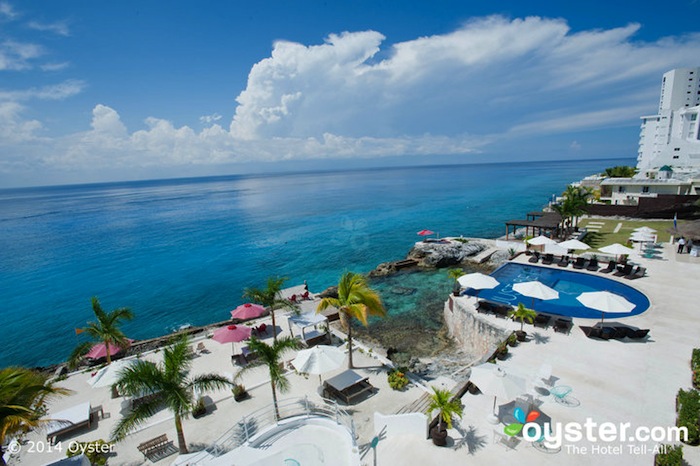 The rules of supply and demand certainly appyl in Mexico, where thousands of hotel rooms mean competition for tourist dollars. And that means great deals on some of the country's most scenic towns, including towns along the Yucatán Peninsula, the Riviera Maya, and major destinations like Puerto Vallarta and Cancún. Great deals can be had for every type of vacation style, so don't settle for merely a good price: If you're a water lover, go for an all-inclusive (or large resort) that bundles jetskis, snorkeling gear, and other amenities into your vacation package. For a more sedate getaway, look for a small hotel or guesthouse where you can escape the crowds.
Stretch your hotel dollar: The Hotel B Cozumel is a steal along the famed Riviera Maya, with a natural snorkeling bay, gorgeous views, and rooms that ooze personality.
Nicaragua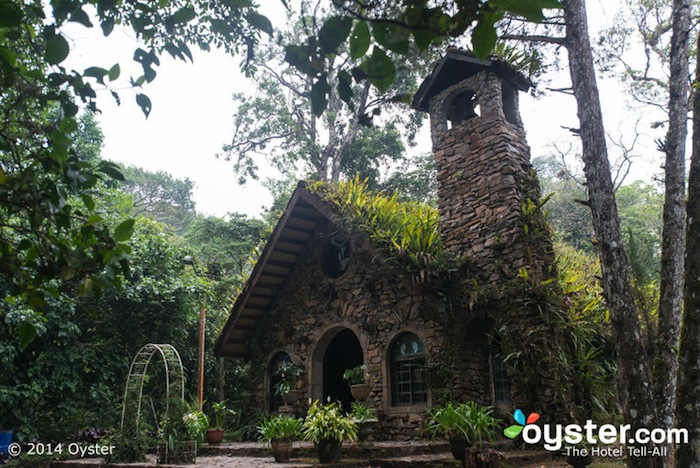 Nicaragua is quickly rising as the go-to destination for budget travel in Central America. You'll love walking the cobblestoned streets of Granada, ferrying out to the twin-volcanoed island of Ometepe, and exploring the Concepción Volcano. Travel and hotel costs are surprising low, even in major tourist spots: travelers can get by on as little as $25 a day, while beer-budget globetrotters with champagne tastes can live large on a mere $75 daily. Budget adventurers willing to spend a few extra bucks on airfare can't miss a trip to the Corn Islands, home to some of the cheapest beachfront cottages and breathtaking diving in the Caribbean.
Stretch your hotel dollar: Visit northern Nicaragua's Selva Negra, a small eco-lodge set within lush cloud forest and rolling coffee fields.
Portugal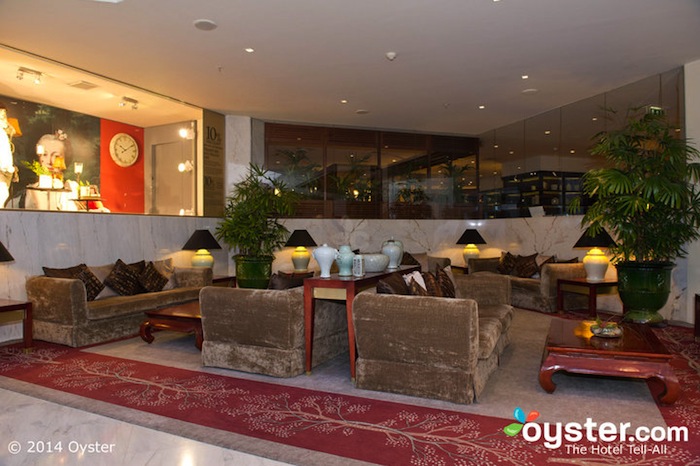 When you think of budget, you may not think Europe – but Portugal is determined to surprise you! If you can snag a good rate on airfare, experiencing the seaside nation's beaches, fine cuisine, wine and cities is easier on the wallet than traveling in France, Italy and other popular European destinations. Dramatic coastline winds down to the Algarve, Portugal's spectacular (and spectacularly affordable) riviera, where crescent bays are hidden by rugged cliffs and mouthwatering seafood graces every menu. History buffs can't resist the Moorish castles and opulent chapels that decorate Portugal's countryside, while cultural connoisseurs head to Lisbon's seven hills to visit ancient neighborhoods and world-class museums, including the famed Gulbenkian.
Stretch your hotel dollar: Check in to the 4.5-pearl Tiara Park Atlantic centrally located in downtown Lisbon – one of the best locations and values in the city!
Argentina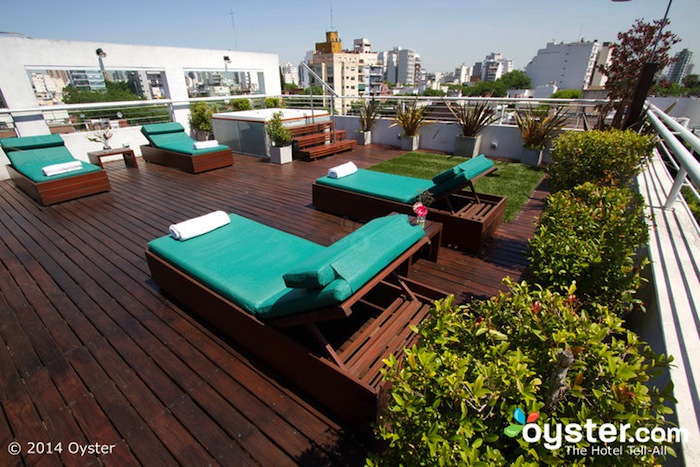 Buenos Aires is widely considered one of the world's most happening cities – the so-called "Paris of South America." The southern-hemisphere hot spot is all about hopping nightlife, incredible cuisine, exclusive parties and culture, culture, culture. And best of all, you can live it up for under $50 a day! Learn to tango; lunch at an outdoor café; or hit the city's museums to drink in the famed works of Diego Rivera, Frida Kahlo, and other greats. Explore the historic neighborhood of Ricoleta, where you can take in an opera at the Teatro Colón or visit Eva Perón's (Evita's) final resting place. In Buenos Aires, there's always something to do (and it's almost always a great deal).
Stretch your hotel dollar: Smack dab in the heart of trendy Palermo, the Soho All Suites is an incredible deal (sometimes under $60/night!) for 3.5-pearl accommodations complete with rooftop solarium!
Spain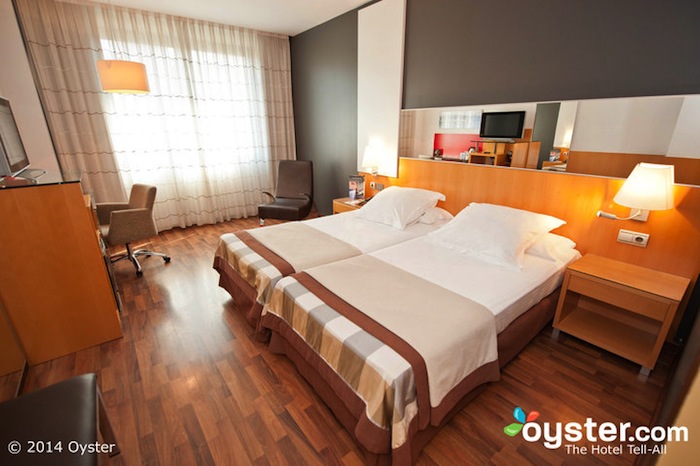 Dropping prices and a floundering economy have made Spain one of Europe's least expensive destinations. There's sun, there's sand, and there's plenty of festive music and dancing, not to mention centuries of history: cobblestone streets, turreted castles, and famous art in spectacular museums. You can get around with just a Eurail pass and your own two feet, but our favorite budget tip is to eat like the Spanish do: by law, all restaurants must offer the menú del día, a daily, wallet-friendly special of Spanish favorites. And don't forget the delicious tapas, which are free or inexpensive at most bars!
Stretch your hotel dollar: The 4-pearl Hotel Icaria Barcelona is both chic and well located, at a price that would buy 1-star drudgery in other European cities.
Dominican Republic
The Dominican Republic has long been a popular beast destination, but did you know it's also a budget traveler's dream? All-inclusive resorts, even of the 5-star variety, are surprisingly affordable, and if you dip into 3- and 4-star resorts, you can snag reservations at unbelievable prices. Even better, you don't sacrifice anything for your saved dollars: the Dominican Republic's powdery beaches, aquamarine seas, winding mangrove canals, and pristine forests are just as beautiful when you're traveling on a budget.
Stretch your hotel dollar: The gorgeous Natura Cabanas promise romanic cabins, a private beach, and some of the Dominican Republic's best food, all for one of the country's best values!
All products are independently selected by our writers and editors. If you buy something through our links, Oyster may earn an affiliate commission.