The Caribbean is one of the top vacation destinations in the world, noted for its white sandy shores, sparking blue water, and seemingly endless days of sun. With amazing weather, beaches, and seas comes hordes of tourists, which can make for a less-than-ideal vacation for those who just want to relax on a beach with a book, blanket, and the sounds of the ocean. So if you're looking for a peaceful getaway in the Caribbean, consider avoiding these beaches to get that relaxed escape you deserve.
Aruba boasts approximately 1.5 million visitors a year, and that number keeps on growing. Suffice to say, it's a happening place in the Caribbean. Travelers often stay in one of two places: in high-rise resorts on Palm Beach or low-rise resorts on Eagle Beach. Though Eagle Beach is pretty packed with tourists, it's Palm Beach that is far more populated. With 4,548 rooms at 12 resorts along the two-mile beach, there are a lot of guests that need to share the sand! You might find the area to be loud, crowded, and certainly not the ideal peaceful Caribbean getaway you're looking for. Though it might be a little less crowded on Eagle Beach (there are only seven resorts totalling 1,179 rooms), it's open to the public and can get quite busy, too.
2. Isla Verde, San Juan, Puerto Rico
https://www.instagram.com/p/BHdm0jmgtNy/
United States citizens can leave their passports at home when they head to Puerto Rico, so it's no surprise that the island brought in 10 million passengers by plane in 2016, and over 1.5 million cruise ship visitors in 2015. It's a busy place, especially Isla Verde Beach in San Juan. Isla Verde actually comprises three separate beaches: El Alambique and Pinegrove attract mostly tourists from the resorts, while Balneario de Carolina is filled with locals. While it's definitely possible to find some peace and quiet in certain spots, note that the airport is just across the road from the beach, which means your oceanside snooze might be interrupted by the roar of plane engines.
3. Playa Forum, Cancun, Mexico
https://www.instagram.com/p/BFSB7BlK4Uo
While Cancun proper is a bustling city on Mexico's mainland, its popular Hotel Zone, located just offshore on a 14-mile-long island, is a top spot on the Caribbean sea, drawing tourists galore. (Five million a year, to be exact.) And many head to Playa Forum to play. It's located right by the famous Coco Bongo nightclub and is open to the public, making it a definite party place, especially on the weekends. The shops, restaurants, and resorts nearby all bring in a fair share of people that might disrupt any peaceful beach day you might have imagined here.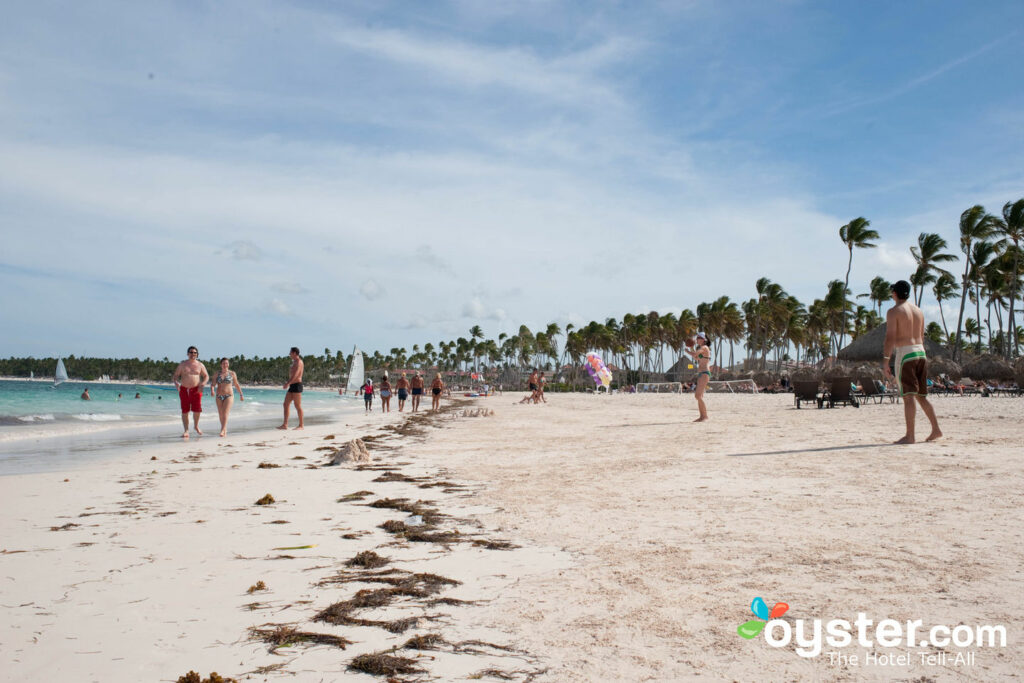 Punta Cana is on most travelers' radars when they think about the Dominican Republic, which sees over 5 million visitors every year. Punta Cana itself was named the number one destination in the Caribbean by the 2016 TripAdvisor Traveler's Choice Awards. Its most popular beach? Bavaro. Lined with big resorts, restaurants, shopping, and entertainment, Bavaro Beach is often where people stay when they visit the area, making it less likely to be the serene Caribbean spot you are looking for.
5. Cornwall Beach and Doctor's Cave Beach, Montego Bay, Jamaica
https://www.instagram.com/p/BKnvbGpDTfm
Jamaica is one of the top-visited countries in the Caribbean. The first six months of 2016 saw more than 2.08 million tourists arrive, an increase from 2015, which had a total of 3.66 million visitors. Many of those tourists head to Montego Bay by air or by cruise ship, and they often head to Cornwall Beach and Doctor's Cave Beach. These destinations practically sit side-by-side and are packed with resorts, restaurants, and people looking to party. And they aren't that large—Cornwall is just two acres total, while Doctor's Cave is five miles long. You might want to avoid Red Stripe Beach, too, as its location near the port draws in many cruisers.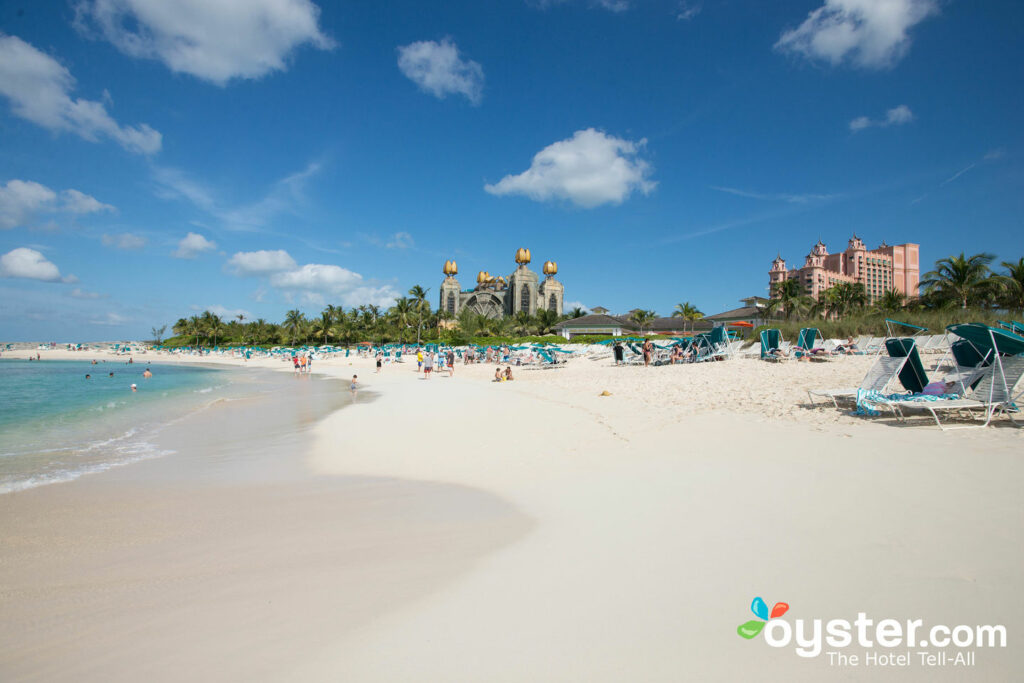 Though only three miles long, Cabbage Beach on Paradise Island in the Bahamas can be packed with visitors when cruises dock at the nearby port. There are also quite a handful of travelers drawn to the attractions at the 2,317-room Atlantis, one of the biggest mega-resorts in the world. Down on the public beach, water sports vendors, restaurants, and hotels all vie for attention in this bustling area. Pay attention to the port calendar and find the slow days to enjoy this spot, otherwise you might be fighting for prime lounge-chair real estate.
7. Mamitas Beach, Playa Del Carmen, Mexico
https://www.instagram.com/p/BPBkrgWgecg/
Playa del Carmen always ranks as a top destination in Mexico, and this Caribbean hot spot definitely has some busy beaches, especially Mamitas. It's located right in front of the Mamitas and Kool Beach Clubs, which attract younger travelers looking to party. Loud music, drinking, and high-adrenaline water sports flood this scene, and there's barely any sand to enjoy that isn't taken up by a lounger or cabana.
Related Stories:
Update 1/19: This article was amended to clarify that Cancun itself is not an island, but its Hotel Zone is.
Update 1/23: This article was amended to clarify that Cabbage Beach is on Paradise Island.
All products are independently selected by our writers and editors. If you buy something through our links, Oyster may earn an affiliate commission.