A nice beach can make a vacation, and there really doesn't have to be much more to it than soft sand, clean water, and plenty of space to spread a towel. But a truly special beach is harder to come by; it has to have that little something extra that makes it -- and your vacation -- one-of-a-kind. Here are seven beaches around the world that wowed us.
1. Bioluminescent Bay; Isla de Vieques, Puerto Rico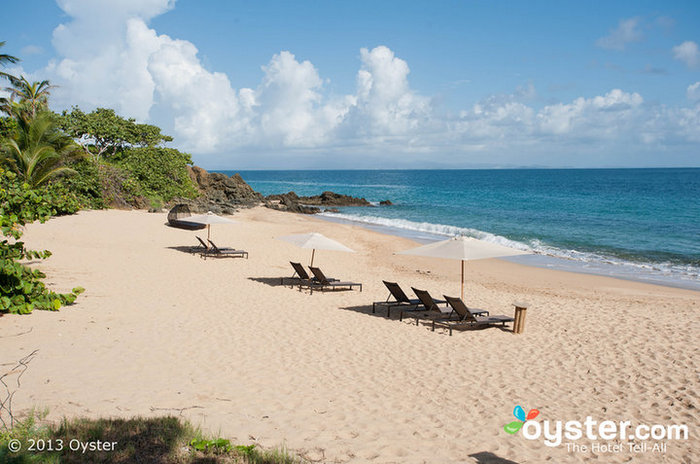 A national natural landmark, Bioluminescent Bay (also know, much less prettily, as Mosquito Bay) glows a breathtaking neon blue. A tiny micro-organism that sparkles when disturbed gives the bay its beautiful luminescence, and many tours take kayakers and divers out at night to watch the waters glow.
Where to Stay: W Retreat & Spa – Vieques Island
This hotel has the modern, funky feel of the W brand with a tropical twist — it's right on it's own private beach, the lobby and rooms feature bright colors and concrete floors, and the infinity pool overlooking the ocean has a pool bar serving up poolside drinks and meals.
2. Playa del Carmen; Riviera Maya, Mexico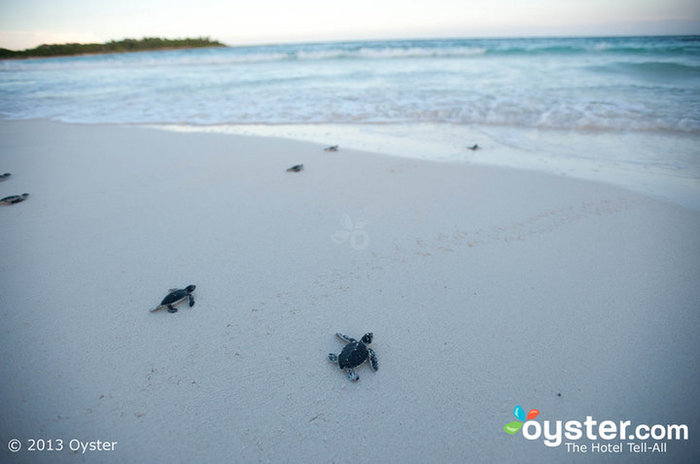 The white-sand beaches of Playa del Carmen are popular nesting grounds for turtles, and tourists often go on boating and catamaran trips to swim with them. Some lucky vacationers can even watch turtles hatch and then scuttle out to the ocean.
Where to Stay: Esencia
The former estate of an Italian duchess, the ultra-luxurious Esencia oozes Mediterranean elegance and style. The hotel's white-sand beach, complete with turquoise waters and thatched cabanas, is the nesting grounds for turtles, and hotel staff alerts guests when the eggs are hatching.
3. Pfeiffer Beach; Big Sur, CA
Accessed by an unmarked road, Pfeiffer Beach is one of the most beloved beaches in Big Sur, not only for its calm, remote location, but also for its unique purple sand. Pretty rock formations make for gorgeous photographs.
Where to Stay: Ventana Inn & Spa
Situated on more than 200 acres of picturesque oceanfront land, the Ventana Inn & Spa looks like a rustic cabin nestled in the woods — yet it features 62 luxurious, streamlined rooms with wooden accents, refreshing pops of color, and modern amenities such as flat-screen TVs, iPod docks, and free Wi-Fi. The hotel is a 10-minute drive from Pfeiffer Beach.
4. Giant's Causeway; Bushmills, Ireland
An ancient volcano eruption is to thank for Northern Ireland's eerily beautiful "Giant's Causeway," a collection of basalt columns forming cliffs that plunge down into the chilly waters below.
Where to Stay: Bushmills Inn
The quaint Bushmills Inn in Antrim is quintessentially Irish in every respect: There are fireplaces burning peat or wood throughout the property, a fantastic restaurant serving locally sourced cuisine, Irish music performed certain nights at the Gas Bar, which is lit by traditional gaslight, and 41 cozy, cottage-style rooms. It is also a convenient spot for visiting Giant's Causeway, which is only a 5-minute drive away.
5. Horseshoe Bay Beach; Bermuda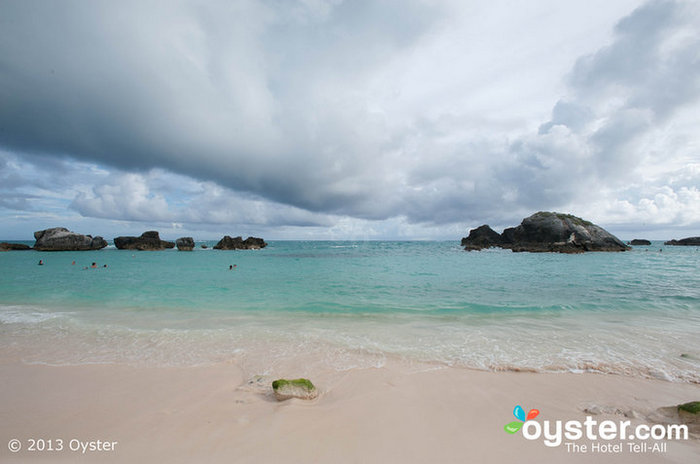 Bermuda is known for its pink-sand beaches, and Horseshoe Bay Beach is perhaps the most stunning. It is ranked as one of the most beautiful beaches in the world, and is located in Southampton Parish, a gorgeous area with plenty of beaches, golf courses, restaurants, and resorts.
Where to Stay: Fairmont Southampton
Built in the early 1970s, the iconic "Big Pink Lady on the Hill" is easily the most recognizable hotel in Bermuda — and, following a 21st-century renovation, it's still one of the nicest.
6. Manuel Antonio National Park Beach; Costa Rica
Costa Rica's wildlife can be found freely roaming the beaches in the country's many national parks, including Manuel Antonio. Visitors often spot sloths, howler monkeys, white-faced capuchin monkeys, and exotic birds.
Where to Stay: Arenas Del Mar Beach And Nature Resort
This property's lush rainforest, two beautiful white-sand beaches on site — a rarity in the area — and diverse wildlife allow guests to truly connect with the nature that the resort's design so painstakingly preserved.
7. Koki Beach; Maui, HI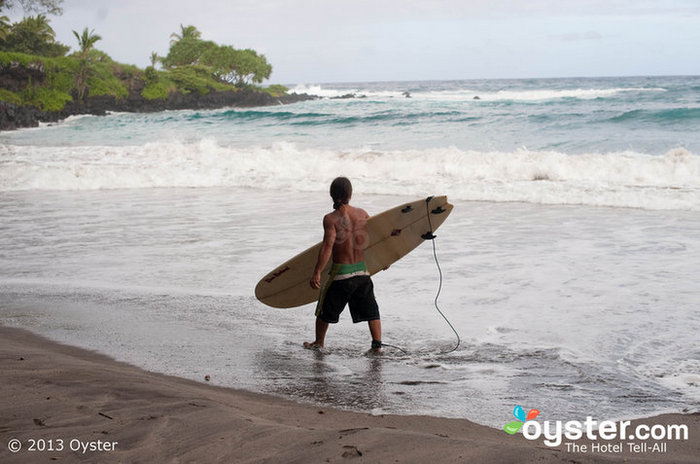 Maui has its fair share of gorgeous beaches, but Koki Beach — with its red sand and epic waves — is unique. The sand get its color from a red cinder hill nearby.
Where to Stay: Travaasa Hana
The Travaasa Hana, overlooking Hana Bay, delivers rustic luxury in the middle of Maui's lush, secluded east coast. The hotel does not have direct beach access, but offers a free shuttle service to Koki Beach.
RELATED LINKS:
All products are independently selected by our writers and editors. If you buy something through our links, Oyster may earn an affiliate commission.