Don't be fooled by those hospital-corner beds and the gleaming bathroom fixtures; no matter how swanky or pristine, all hotel rooms get a rotating parade of guests. Thankfully, there are steps you can take to ensure the cleanest, most germ-free environment possible, whether it's at a luxury property or a budget chain.
1. Ditch the bedspread.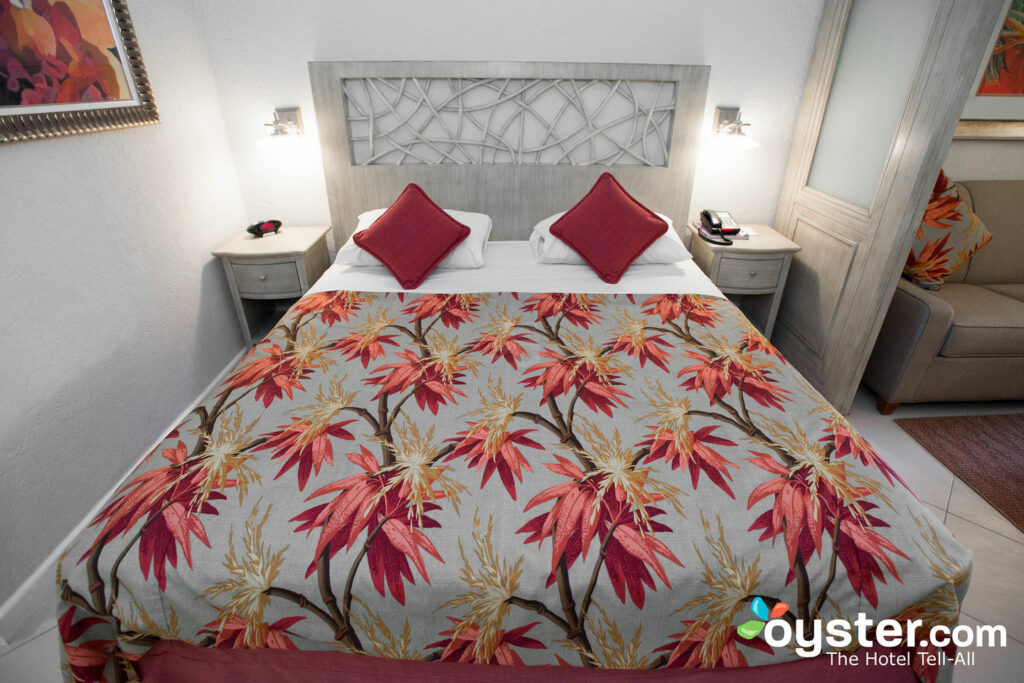 When it comes to hotel germs,
bedspreads are some of the biggest offenders. "Bedspreads need to be dry-cleaned,
which is only done a few times a year," says Michael Oshins, associate professor of Boston University School of
Hospitality Administration. "Think of the number of people who use it before it is thoroughly
cleaned," he adds. Thankfully, as Oshins notes, most hotels are switching
to washable duvet covers. But if you're staying in a hotel with bedspreads, Oshins advises you "immediately roll up the bedspread and put it in the corner." And if
you get cold at night? "Ask the front desk for extra blankets," he says.
You Might Also Like: 16 Super Ugly Bedspreads
2. Bag the remote control.
Oshins identifies the remote as being the germiest surface in a hotel room, and most investigations support this. Tests that compare various surfaces against each other consistently find that bacteria counts skyrocket on TV remotes. Remotes just don't get the same housekeeping attention that other surfaces do. And given all the little crevices and buttons, it's not the easiest thing to clean. Some hotels are moving toward turning your smartphone into a remote, but until that future is here, there's a surprisingly low-tech way to avoid these germs — toss the remote in a plastic baggie. You'll be containing all the bacteria and still be able to read which button is "volume" and which is "mute."
3. Wipe down the phone handset.
Also on the hit list when it comes to hotel germs: the phone handset. This is another spot that's consistently rated germ-y on investigations. Considering all the hands and faces pressed to these phones — and all the breathy conversations they've hosted — it's easy to see how these phones are teeming with germs. Unlike the TV remote, it's a bit harder to bag this in plastic, but giving it a once-over with an antibacterial wipe will go a long way in improving the situation. And while you're at it, hit the bedside light switch with a wipe; it's another germy spot that's often overlooked by housekeeping.
4. Use those slippers.
You can't just blame previous guests for a hotel's germy state. The state of cleanliness during your stay is most obviously affected by the germs you bring into space. What's the germiest item you're adding to the room? Probably your shoes. Chances are they've tracked through all kinds of public spaces (airports, taxis, public transportation, city streets, etc) that are varying levels of cleanliness — only to tread all that contamination all over recently vacuumed hotel floors. If you're in an upscale property, throw your kicks in the closet and make the most of those hotel slippers. Not only will it make you feel pampered, but you'll stop yourself from spreading all those outside germs. If you're in a budget-friendly property, in particular, you're best advised to put your shoes by the entrance and change into a fresh pair of socks.
Related Link: The Top Budget-Friendly Hotels Around the World
5. Wash the drinking glasses.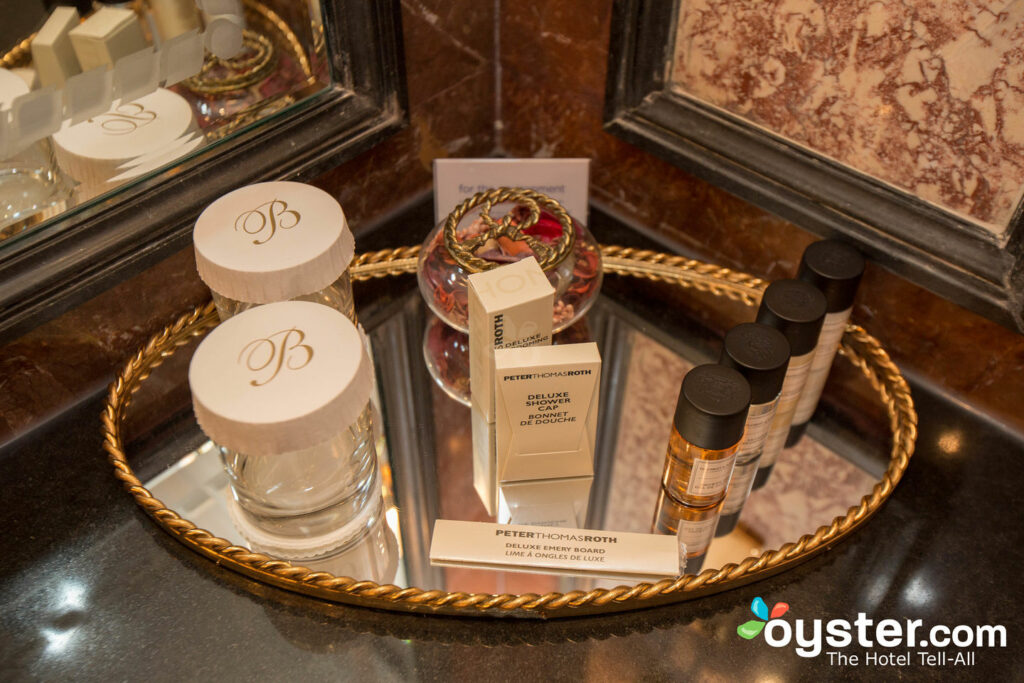 As Jacob Tomsky noted in his book "Heads in Beds" (a tell-all memoir about the hotel industry a la "Kitchen
Confidential"), housekeepers don't exactly have mini dishwashers in their carts, and some will use any tools at their disposal to get the drinking glasses looking clean. A common method employed by staff that he witnessed to obtain spotless glasses was to "spray furniture polish all over them," and buff the glasses to a "clean" shine.
"The next time you put a little tap water into the minibar glass and wonder to yourself why it has a pleasant lemon aftertaste, that's because you just took a shot of Pledge," he writes. Before you take that swig of Pledge or Windex, give those glasses a rinse down with soap and hot water. And while you're doing dishes, go ahead and soap up the neglected ice bucket as well.
Be Sure to Check Out: Our Q&A with Jacob Tomsky
6. Tip early and tip often.
As far as jobs go, housekeeping is a tough one. Wrangling dirty towels, stripping beds, folding toilet
paper into little points — it's exhausting stuff. So it's a given that you should tip. But it's not a given when to tip. Oshins has an untraditional approach: "I tip each night rather than at the end of the stay." His reasoning? Your room will be flagged from the get-go for special attention and a more vigorous scrub-down."If you wait until you check-out [to tip], the message is too late." And if you're new to tipping your housekeeper, take Oshins's approach: "I usually leave a note on the desk with a simple 'thank you, housekeeping' and my name."
7. Bug concerns? Head to the bathroom.
Bedbug concerns don't relate to germs per se, but if you're afraid of these pests, stash your suitcase in the bathroom — the most dependably bug-free space — and then continue with our steps to detect any bugs and prevent bringing them home.
Related Link: 6 Ways to Avoid Bed Bugs on Your Next Vacation
All products are independently selected by our writers and editors. If you buy something through our links, Oyster may earn an affiliate commission.