Hiking is a unique and special activity that usually guarantees pretty scenery, well-earned endorphins, and even some spiritual goodness. It will also remind you how little you need to actually survive. Cheryl Strayed's book, "Wild," highlights her own 1,100-mile solo hike along the Pacific Crest Trail. And while her trek inspired many to tackle a similar journey, not all of us have the luxury of taking months off at a time (nor the will to haul Monster, Strayed's weighty backpack). So instead, we focused on amazing five- to 10-day hikes around the globe. While they range from moderate to challenging, all of the below bucket-list treks offer a new perspective, and of course, jaw-dropping views. Ready for an adventure?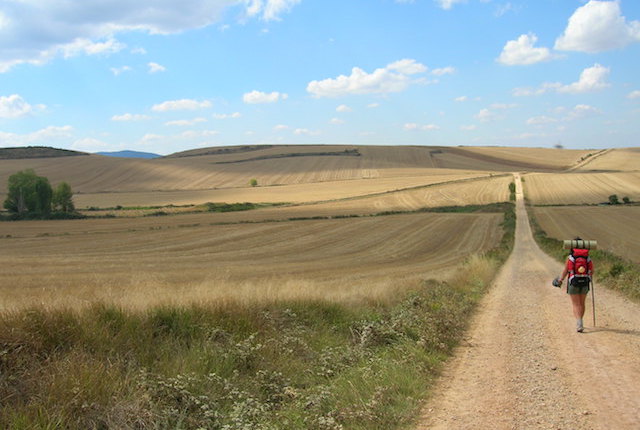 It is said that this UNESCO World Heritage site, which connects France and Spain via the Pyrenees mountains, has been traversed since the Middle Ages by pilgrims seeking the shrine of St. James the Great. He was buried in northwestern Spain after arriving by boat from Jerusalem. The extensive route covers historic and religious sites that represent over a thousand years of European architecture, along with stunning landscape. This is a vast and lengthy network of trails, but shorter routes are available. For instance, one can start from Pamplona (where Ernest Hemingway wrote "The Sun Also Rises") and venture west, covering Roman sites, the architecture of Antoni Gaudi, hillside villages, and monasteries available for overnight stays. Some may choose to stick even further west on the route and complete the trek with a tour of Santiago's cathedral and the shoreline at Cabo Fisterra — endpoint of the pilgrimage route.
2. Langtang Valley Trek, Nepal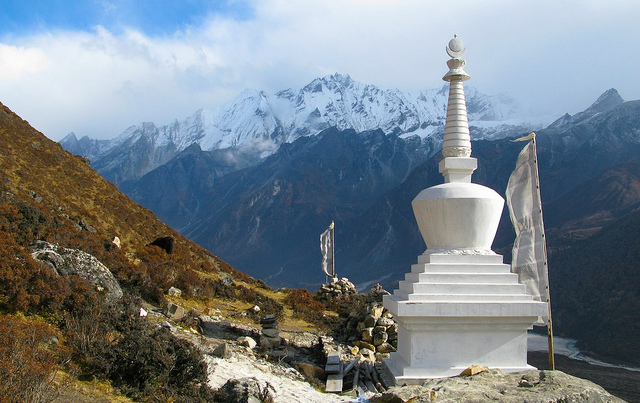 Trekking is, not surprisingly, one of the most popular activities in Nepal — this is home to world's highest summit, after all. But Mount Everest may not be for everyone. A great alternative for moderate hikers is the Langtang Valley Trek, which offers exceptional mountain views, many that are reachable only on foot, and an opportunity to view beautiful glaciers at a lower altitude. The rural landscape, though close to Kathmandu, is also known for its diverse vegetation and cultured indigenous villages, like the Tamang community, where men still carry large baskets of goods by headstraps. Learn some phrases of the Tibeto-Burman language while hiking from teahouse to teahouse (essentially small hotels).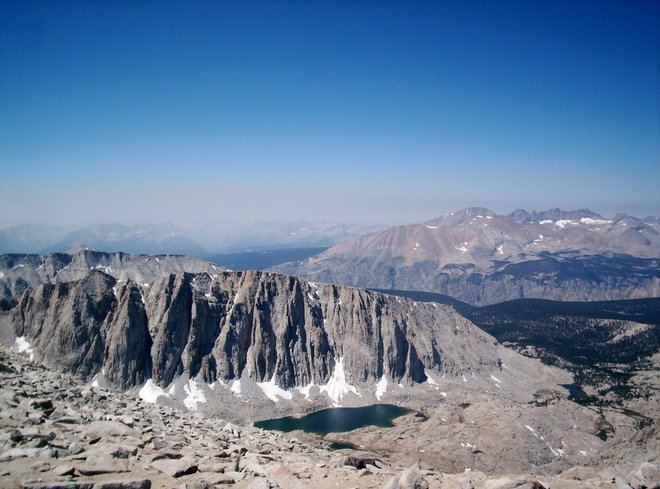 You may have watched Reese Witherspoon struggle along the Pacific Crest Trail in "Wild," but here is a more approachable 75-mile route in California. This rugged backpacking trek crosses the Sierra Nevada through Sequoia National Park along some of the most remote spots of the High Sierra. Highlights include crossing the Great Western Divide via Colby Pass, the massive Kern River Canyon, and foxtail pine forests. Since the journey culminates with an ascent on Mount Whitney (14,505 feet), the highest point in the lower 48 states, this is best suited for fit and motivated individuals.
4. Ancascocha Alternative Trek (Inca Trail), Peru
https://www.instagram.com/p/BKe9x-gB-ro
Seen in many social media photos, Peru's Inca Trail is certainly not lacking in popularity. But for those interested in being on a remote route, the Ancascocha Alternative trek — only offered by a few companies — escapes the overcrowded Inca Trail. (Hint: this is sometimes also called the Super or Hidden Inca Trail). This hike offers similar views to the traditional Inca Trail, along with little-known ruins and spectacular Andean scenery made up of crystal-clear lakes and snow-covered peaks. Due to higher elevation, the 19-mile route takes about five days before reaching Machu Picchu.
5. Mountains of the Moon, Uganda
https://www.instagram.com/p/BGvqXElMWZM
Think of a transforming hike in Africa and Mount Kilimanjaro will likely pop into mind. But the lesser-known (some say Africa's best-kept secret) Rwenzori Mountains in Uganda make up the highest range in the continent at over 16,000 feet. The landscape also boasts extraordinary views of alpine valleys, diverse flora in the forests and valleys, high altitude ice glaciers, and even elephant sightings. Also referred to as Mountains of the Moon, this mountain range was long thought to be the source of the Nile. Today, the eight- to nine-day route is challenging as it ascends on Margherita, Africa's third-highest mountain and allows vistas across Albert Peak all the way to the Congo.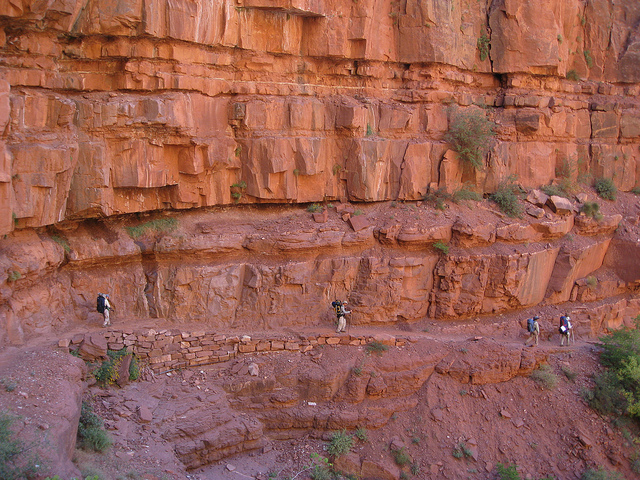 A slim one percent of Grand Canyon's five million annual visitors embark on this epic trek, which goes below the rim. This enlightening hike is typically four to six days long and gets you up close and personal with one of earth's greatest features. Those setting out can start from the North Kaibab Trail on the North Rim before connecting with the Bright Angel Trail and climbing out again to the South Rim and towards the Colorado River. Prepare to take in the spectacular scenery of dramatic towering red rock formations and layers of earth revealing millions of years of geological history.
7. Trek to Petra, Jordan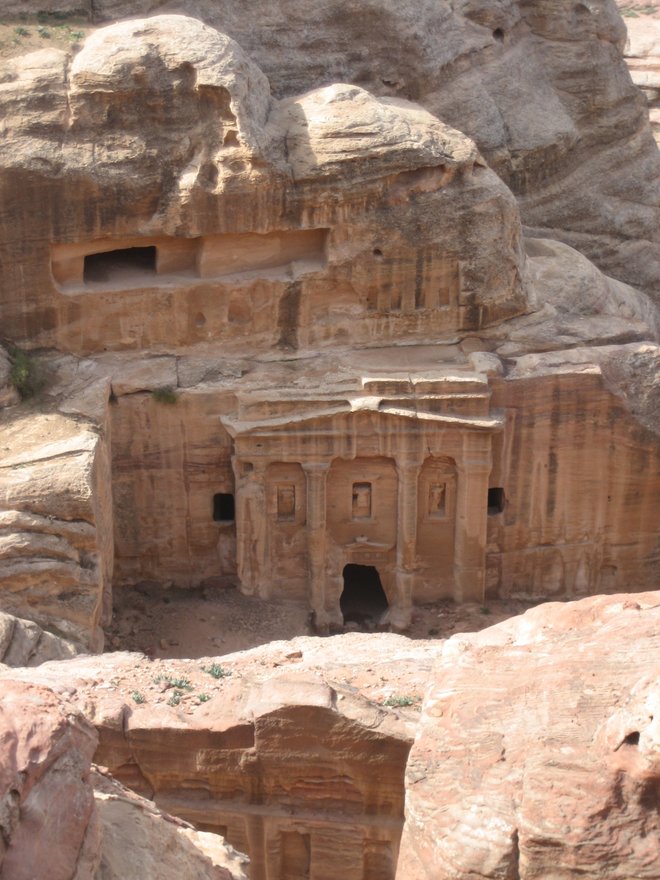 The mountains and desert terrain of southwest Jordan are not to be taken lightly. Considered one of the best hikes in the Middle East, this epic trek takes you through gorges, ridges, rocky terrain, and stunning temples and tombs carved into pink sandstone cliffs. There are different routes for every experience level — a six-day trek would take you through the beautiful scenery of Dana Nature Reserve along the Jordanian desert and into the ancient Bedouin migration route that leads through the mountains to Petra, a famous archaeological city, much of which is still underground. A must see among the city's 800-plus monuments: Al-Khazneh, the Greek-style temple, mausoleum, and crypt that was built at the beginning of the first century A.D.
8. Dagala Thousand Lakes Trek, Bhutan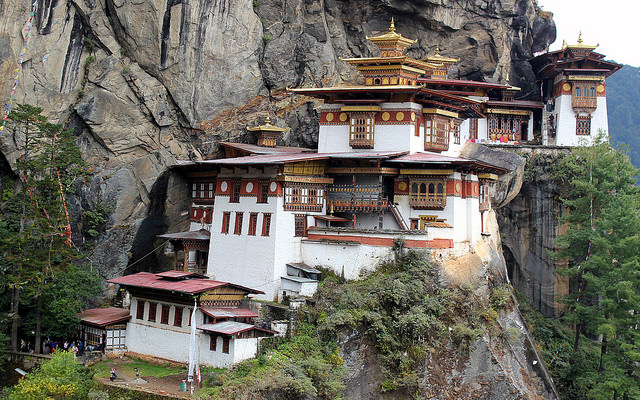 Landlocked in the Eastern Himalayas, Bhutan is well known for its rich Buddhist culture. Several local tour operators offer extended hikes that cover both wilderness and cultural aspects of the country. The Dagala Thousand Lakes Trek begins from Paro and meanders through remote villages, untouched forests, and ornate temples and fortresses — all while enjoying Himalayan scenery. Hikers head up to the famous Tiger's Nest Monastery and then spend five days walking on the Dagala Thousand Lakes Trek. This off-the-beaten-trail also offers exotic birds, flowers in spring, high-altitude lakes, and spectacular views of high mountains in Bhutan, Sikkim, and Nepal. Along the way, learn about traditional medicine and Bhutanese crafts from the locals.
Quench your thirst on your next hike with S'well's stylishly designed stainless steel water bottle.
Related Stories:
All products are independently selected by our writers and editors. If you buy something through our links, Oyster may earn an affiliate commission.