Las Vegas is an unapologetic city that is half angel and half devil. It's one of the few places in the country -- or even the world -- where true opposites coexist in such close proximity. You've got glamorous hotels in gold paint just down the road from dusty rundown motels; high-quality entertainers performing sold-out shows a few minutes away from half-naked bodies swirling around poles; Michelin-starred restaurants next door to Guy Fieri's Vegas Kitchen and Bar; and pawn shops blocks from high-end fashion shops. All this dichotomy is bound to breed a little love and hate, so we've come up with a list of eight things that you either love or hate about Vegas. Which side of the coin are you on?
1. The Perpetual Daylight Inside Hotels and Casinos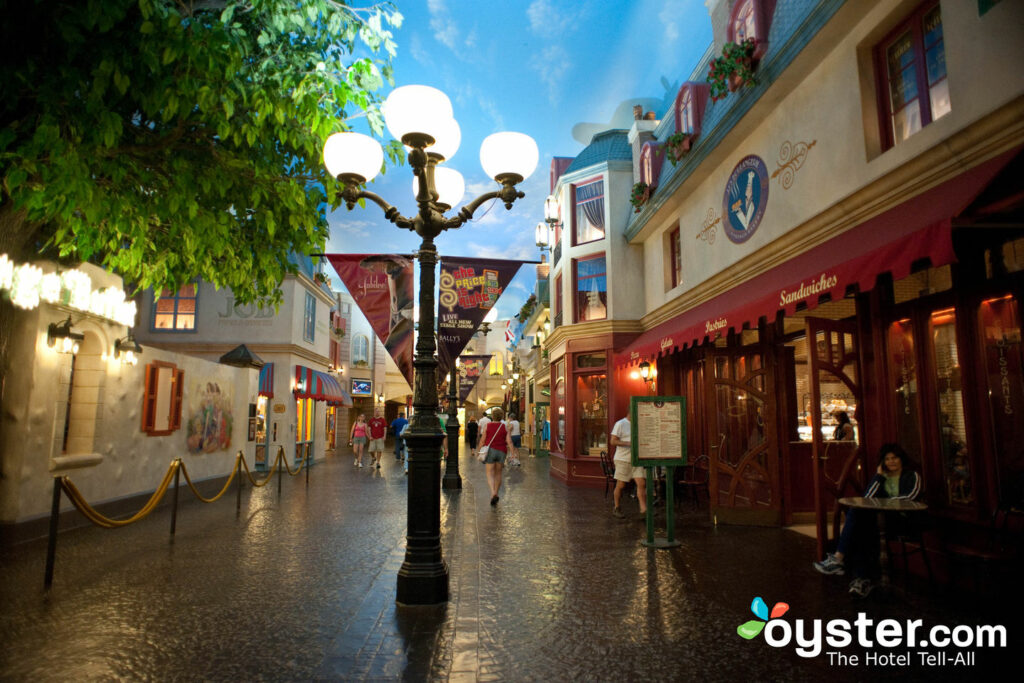 If there is one thing Vegas is good at, it's throwing away all sense of time. Packed with lights, Sin City operates at full-steam 24 hours a day, often leaving you perplexed about the actual time of day once you walk outside. To make matters even more confusing, several hotels and casinos play with our grasp of time by creating perpetual daylight inside. The Paris Las Vegas and the Venetian Resort Hotel Casino actually go so far as to paint beautiful (and remarkably convincing) blue skies and fluffy clouds on the ceiling, giving visitors the feeling that they are actually walking outside in the daytime, even at the bleary hours of 4 a.m. While this can be a gift for party people, it can go beyond confusing for others, as it may offset internal clocks or cause folks to stay out much later than planned.
2. Legalized Gambling
It's no secret that Vegas is famous for its legalized gambling. Gambling is literally everywhere, even in the airport and gas stations. It seems like you can't walk a few feet without finding something to bet on or a slot to slide a coin into — and people love it. Although a lot of people come to Vegas for that very reason — the risk (and possible) reward — others can do without all the bling, smoke, and temptation of the glittering casino floors. Gambling is addictive, and lots of people hate this aspect of Sin City. For some, it's a waste of time, and they would rather spend their money on shopping, live shows, the superb restaurants, or nightclubs. However, if a spot to bet on the blackjack table is what you're after, then there are few places in the world, if any, that top Las Vegas.
3. The Free Booze While Gambling
One of the perks of heading to the casino floor is that any casino worth its weight in chips will offer free drinks to anyone gambling. Sometimes this just means at the tables, but often, it also includes slot machines. However, there's a reason for the free booze and it's not because they are being hospitable. If you are drinking while gambling, you are more likely to become reckless and daring with your money and your bets. So, as crazy as it may sound, not everyone loves free booze — especially those who hate losing money.
4. The Ubiquity of Wedding Chapels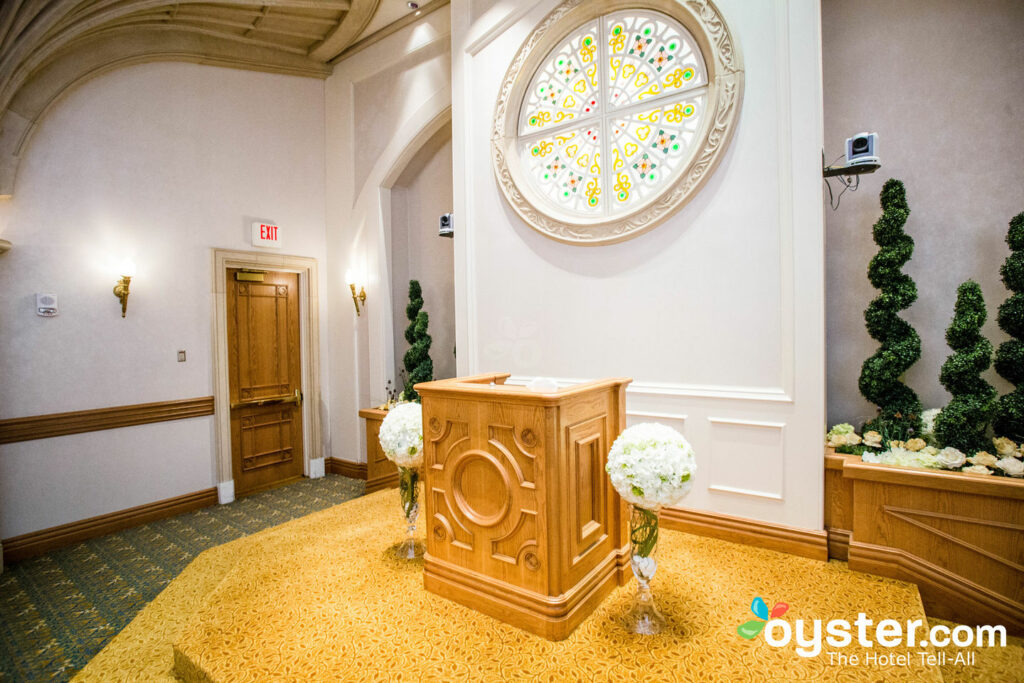 Las Vegas is home to over 115,000 weddings per year, making it a true city for lovers. In fact, there are almost as many wedding chapels in Vegas as there are casinos, which makes sense since many hotels have a chapel on-site. This particular feature of Vegas may actually be something that people both love and hate. At night, after a few drinks or a dare, folks may love the fact that they can jump into a chapel and get hitched, but hate it in the morning. Others just plain love it. It may seem like a joke or a spur-of-the-moment decision to get married in Vegas, but thanks to the affordability and ease of a Vegas chapel wedding, many people actually plan to get married in Vegas as a quick alternative to eloping.
5. The Lack of Clocks
Another sneaky trick that many hotels and casinos do to help you lose track of time is getting rid of the clocks in public spaces. Although it might cause you to be late to meet friends, many love this part about Vegas. When you're on vacation, time shouldn't matter and we love being reminded of this. Obviously with pocket access to clocks on our cell phones, this isn't as effective as it used to be, but we like the effort. However, not everyone in Vegas is on vacation and some people simply hate not knowing the time.
6. The Hard Rock Hotel's Famous Pool Parties
Dubbed one of Vegas' best pool parties, the Rehab Pool Party at the Hard Rock Las Vegas is both loved and hated. Held every Thursday at the Hard Rock's main pool, this ticketed event brings in DJs, lots of booze, and lots of bathing suit-clad adults. The pool is completely packed with loud, intoxicated party-goers who dance, swim, and flirt in the water. If this scene sounds like your idea of fun, then stopping by this party is a must. If it's not, luckily all you have to do is avoid the Hard Rock on party days.
7. The Escort Flyers That Clutter the Strip
Vegas didn't get its Sin City nickname just from its green light on gambling. While prostitution is permitted in Nevada, it is illegal in Clark County, which includes Las Vegas, as well as other counties like Washoe (which contains Reno), Douglas, and Lincoln. That said, walk along the Strip and you'll find that the ground is littered with fliers and small business cards advertising various escort services. Many visitors find this seedy — and are happy to skip this side of the city entirely.
8. The All-You-Can-Eat Buffets
Vegas is a playground for gluttony, especially when it comes to food. While many enjoy Vegas for its gambling, decadent hotels, top-notch entertainment, and 24-hour party vibe, others find the food to be the best part about their visit. Not only does Vegas have excellent restaurants, like the Michelin-starred Le Cirque at the Bellagio, Nobu at Caesars Palace, and Twist at the Mandarin Oriental, but it also boasts some joints that are known for having out-of-this-world buffets. We're talking buffets that serve up king crab legs, raw oysters, caviar, prime rib, Champagne brunch, and pizza. That said, the smorgasbord of food doesn't please all palates and we've found some serious buffet haters. Why? Some people have a disdain for the gluttony of serve-yourself stations, can't stand the lines, or just don't want to pay for $60 for a buffet. (We can't imagine what they would think of the luxe $99 spread of the famous Sterling Brunch at Bally's).
Now, watch our video on eight things you either love or hate about Las Vegas.
https://www.youtube.com/watch?v=exNu-nxVvIg
You'll Also Like:
All products are independently selected by our writers and editors. If you buy something through our links, Oyster may earn an affiliate commission.