We're feeling the need for "A Night at the Museum" reboot -- "A Night at the Mall." You see, there are malls around the world that you can sleep in -- well, technically. No, we're not talking "Where the Heart Is"-style, where you're staying there by sneaking in. And it's not like you can cuddle up with Chanel bags and Missoni dresses at the nine malls that make our list. Instead, each of these luxurious malls has an equally luxurious hotel attached to it, so guests don't even have to step outside to hit the shops. From Dubai to Las Vegas, here are nine "mall" hotels where retail therapy is right at your fingertips.
The Sheraton Dubai Mall of the Emirates Hotel is a high-end, chain hotel attached to and with direct access into the shopping center of the same name. (The mall, which opened in 2005, is home to over 600 high-end shops, as well as its own indoor ski slope.) Rooms here are sleek and spacious, with impressive amenities and well-finished bathrooms. Dining options are slim, though al fresco terraces are a hit and the rooftop pool area provides some of the best panoramic vistas in Dubai. While not quite up to the standards of the nearby Kempinski, rates are a lot more affordable and the Sheraton still delivers a comfortable and upscale experience.
The 148-room Mandarin Oriental in Back Bay offers some of Boston's most luxurious standard rooms, plus a 16,000-square-foot spa and extraordinary service. It's connected to both the Hynes Convention Center and Prudential Center mall, where visitors can find Lord&Taylor, Saks Fifth Avenue, and other well-known retail shops — and even a little Catholic chapel.
Attached to the Emporium — a luxury mall with stores like Prada, Hermès, and Louis Vuitton — the Emporium Suites by Chatrium extends the shopping center's high-end experience into its decor and atmosphere. With 378 modern, apartment-style rooms, it is a central, luxurious choice. The high-end chain suites-hotel — each room has a kitchen and dining area — has a restaurant with city views, as well as a rooftop pool set amid tropical gardens.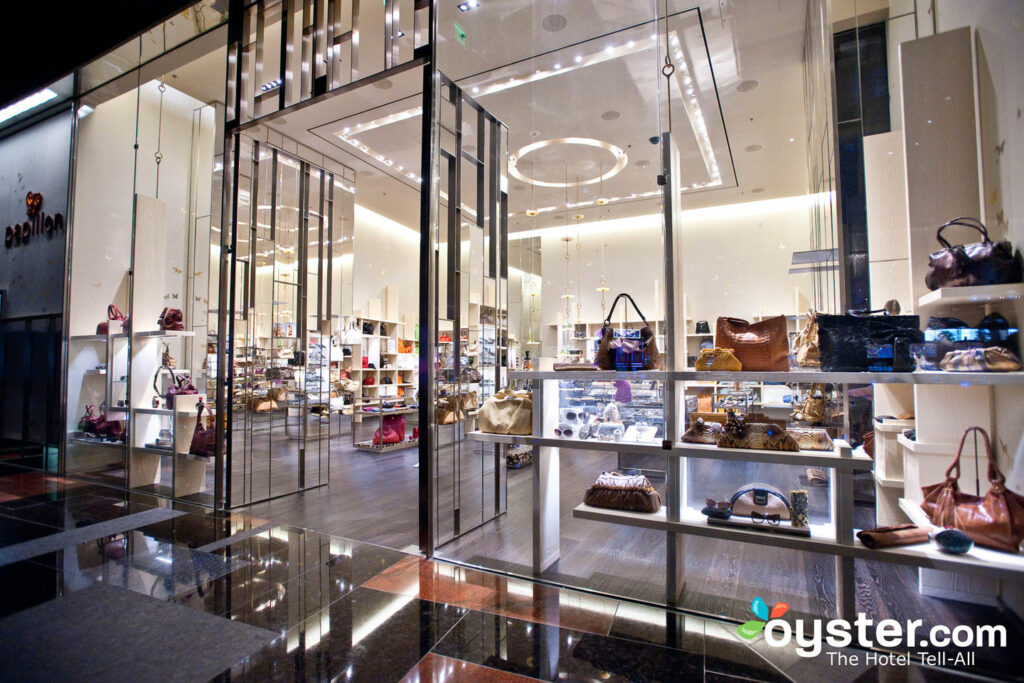 A 4,004-room mega-resort, Aria stands as the shiny centerpiece of the $11 billion City Center, opened in December 2009. The hotel is the grand daddy of the handful of hotels in the City Center complex, a massive shopping center on the southern end of the Las Vegas Strip, where visitors can find 76 acres of shops, restaurants, spas, hotels, and residences. Everything at Aria is done on a grand scale, from the soaring ceilings to the 16 restaurants, and not at the expense of good service, either.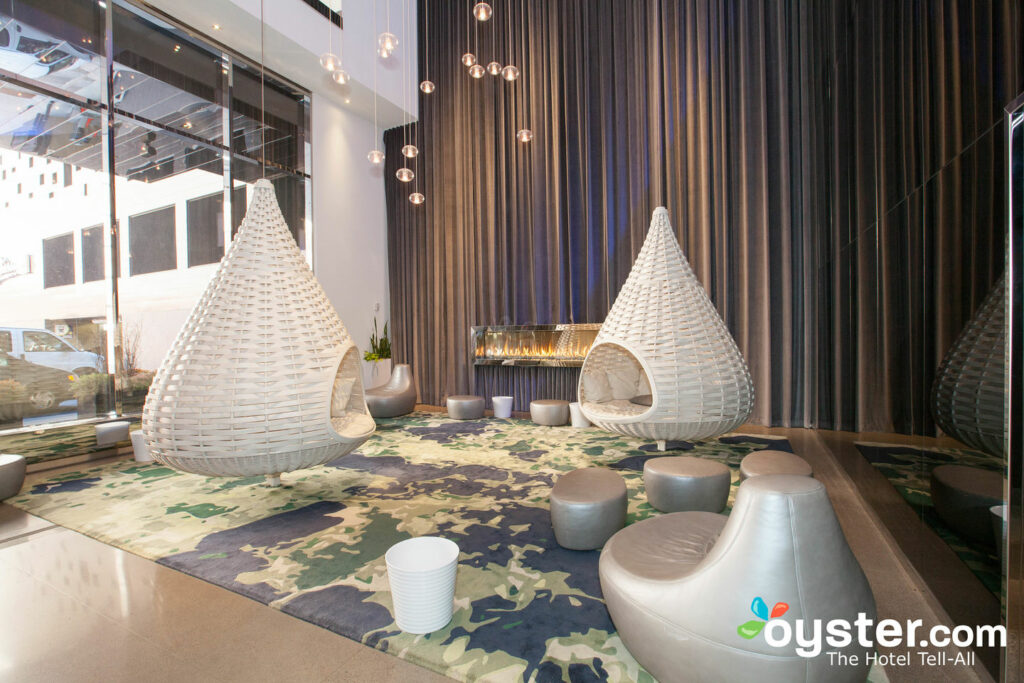 Radisson Blu Mall of America is an upscale hotel that attracts families and business travelers. The 500 rooms and suites are diverse in style with comforts like mini-fridges, though the Suites and Mansion Rooms are the most spacious with extra amenities like separate tubs and extra toiletries in the bathrooms, and separate living spaces. The four-pearl hotel has on-site amenities like a pool, fitness center, and a spa with a full-service salon, though its biggest attraction is the skyway that connects the hotel to the Mall of America. The largest mall in the U.S., Mall of America spans nearly 100 acres and welcomes about 40 million visitors annually.
Attached to the mall, five-pearl Grand Hyatt Tokyo sits in the middle of a bustling entertainment district in Minato. Towering over the massive business and shopping development of Roppongi Hills, the hotel is convenient for business travelers and tourists alike. Seven different restaurants and three bars provide a wide range of dining and entertainment choices, and there are a beauty salon, an indoor pool, and a massive spa on-site, along with more than 200 shops in the adjacent mall. Rooms are large by any norm, and enormous for Tokyo.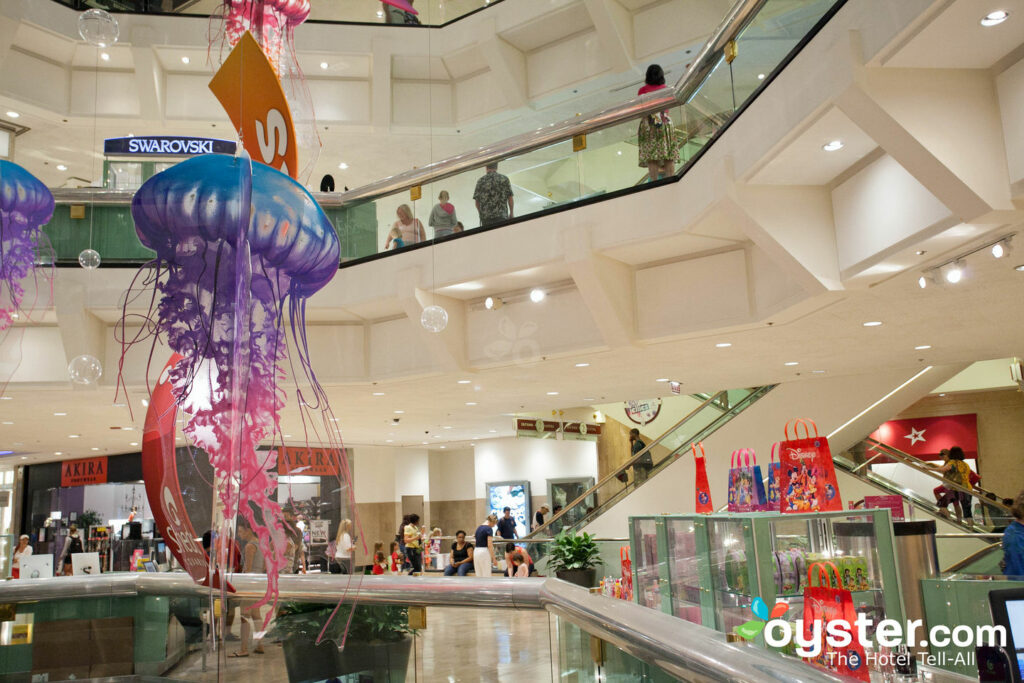 This 434-room hotel sits atop an upscale shopping mall right off the Magnificent Mile. Water Tower Place Shopping mall spans eight floors, and has over 100 shops, as well as numerous restaurants. At the Ritz, the luxurious spa, wonderful four-lane lap pool, great design, and outstanding address could make it one of the nicest hotels in town — but the rooms fall a tad short — even after a multimillion dollar renovation in 2010 — with sophisticated but somewhat generic decor, some outdated amenities (such as CD players instead of iPod docks), and shower/tub combos in many bathrooms. The cuisine at the on-site brasserie doesn't wow, but the beautiful city views through its floor-to-ceiling windows do.
The Westin Copley Square Boston is one of Boston's largest hotels — and is attached to one of Boston's largest malls, Copley Place, which in turn connects to the Prudential Center. The slightly more upscale side to the shopping complex, Copley Place is anchored by Barneys and Neiman Marcus, and is home to both the Marriott and the Westin. Despite its size and location, the Westin doesn't feel overwhelming, and provides spacious and luxurious rooms, a large fitness center and pool, and a number of dining options.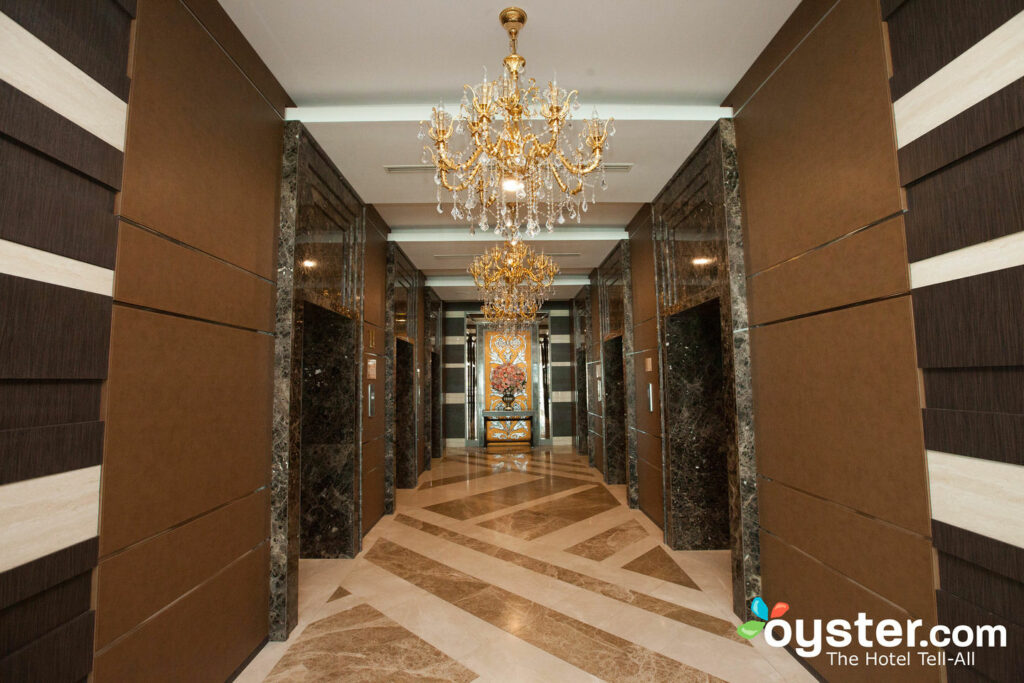 The enormous, 788-room Berkeley Hotel Pratunam is an upscale property offering spacious, contemporary rooms with attractive bathrooms and a host of conveniences like mini-fridges, tea/coffee facilities, and free Wi-Fi. The reason this hotel looks like many of the mega-malls scattered throughout Bangkok is that it is, in fact, attached to the seven-floor, luxury Palladium Shopping Mall. Many other famous shopping malls are within a 10-minute walk of the hotel and the Pratunam Night Market is just outside, with plenty of authentic street food on offer.
Related Links:
All products are independently selected by our writers and editors. If you buy something through our links, Oyster may earn an affiliate commission.