Owning and operating a hotel is a full-time job, and many of those who devote their lives to the hospitality industry specialize in all things hotel -- and that's it. But there are some unlikely faces in the exclusive "hotel owners of the world" club (hey, it probably exists) that got their starts in other industries; in fact, most of them have their hands in many pots and own their hotels while simultaneously acting, directing, cooking, designing, singing, running a country....you name it! So here we bring you nine surprising hotel owners, from chefs to sultans.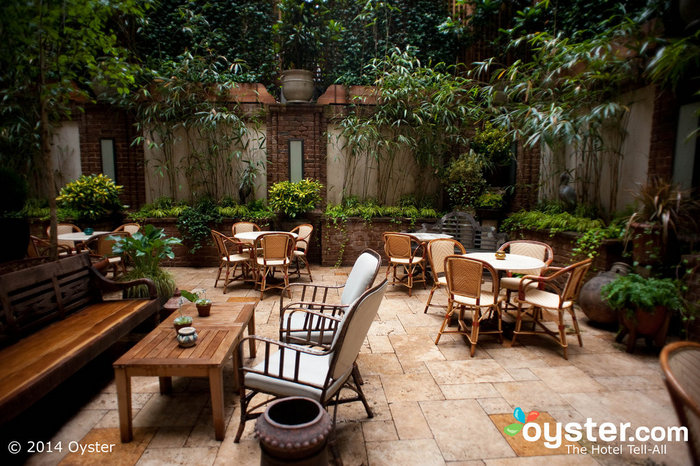 The Greenwich Hotel is the hub of Robert De Niro's personal TriBeCa monopoly: he's co-owner of the hotel, and also owns its direct neighbors, Locanda Verde restaurant and the Tribeca Film Center. Other owners include developers Ira Druker and Richard Born, of the Mercer and Bowery hotels — both of which are celebrity magnets. The Greenwich also attracts its fair share of stars with its gorgeous, homey rooms and sexy underground spa.
Well, by now you might not be so shocked to find that De Niro is also behind the hip Nobu Hotel in Vegas, but — though the name kinda gives it away — it is a surprise that celebrity chef Nobu Matsuhisa, known for his authentic renderings of Japanese dishes (his signature being black cod in miso), co-owns a boutique hotel on the Strip. Located within one of the towers at Caesars Palace, the 181-room property offers more upscale accommodations than the main Caesars hotel, with a Japanese twist: Japanese-themed David Rockwell design, feng shui floor plans hot tea waiting upon arrival, and minibars stocked with Japanese beer and sake. Guests get 24-hour room service from the Nobu restaurant downstairs, as well as priority reservations.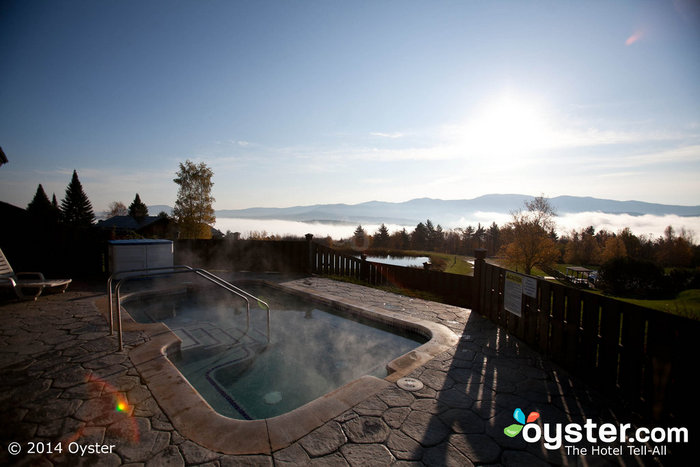 This 96-room lodge has become a destination unto itself, not just for its excellent amenities and impressive views, but for its rich history. The charming property is still run by the famous Trapp family, whose story was told in the movie The Sound of Music, and original memorabilia from past generations is displayed everywhere. Rooms, though large, bright and comfortable, have fairly bland cottage-style decor. But there's a lot to do on-site — the hotel has three restaurants, a brewery and bakery, a fitness center, and three pools (including one that is adults-only).
Following in the steps of his ancestors, who founded the company in 1884, Paolo Bulgari serves as the Chairman of the jewelry and luxury goods brand, which expanded into the hospitality industry with the opening of Bulgari Milano in 2004. (Since then, Bulgari — which partnered with Marriott International — has opened hotels in Bali and London, and has a resort in Shanghai slated for a 2015 opening.) Bulgari Milano is one of the best places to see and be seen in the fashion scene of Milan, with a price tag to match. An 18th-century renovated mansion on 4,000 square meters of private gardens, the 58-room property is within walking distance of shopping venues like Prada and Gucci, yet still manages to feel secluded.
This luxury retreat in ritzy Bel-Air is one of Los Angeles' — indeed, one of the country's — poshest and most romantic getaways, and joins properties such as The Beverly Hills Hotel and Hotel Plaza Athenee that are also owned by the Sultan of Brunei. Bolkiah's foray into the hospitality industry has not been without controversy; numerous people, including celebrities, have boycotted his properties due to severe sharia laws in Brunei which call for death by stoning for gay sex and adultery. Hotel Bel-Air's 103 sophisticated rooms and suites blend Spanish Colonial and French Deco influences; some have fireplaces and patios.
The CuisinArt, one of the best-known resorts in Anguilla, is a sprawling beachfront property dotted by white, Grecian-like buildings. It features numerous amenities, from an extensive spa to the only golf course on the island, but the real standout here (not surprisingly given its CuisinArt ownership) is the food; several on-site restaurants offer gourmet meals with a focus on fresh ingredients from the resort's hydroponic farm, and guests can nosh on Japanese, Italian, or Mediterranean fare. The hotel exudes an upscale vibe through its beautiful open layout and luxurious services, and the nice beach offers activities such as non-motorized water sports and snorkeling.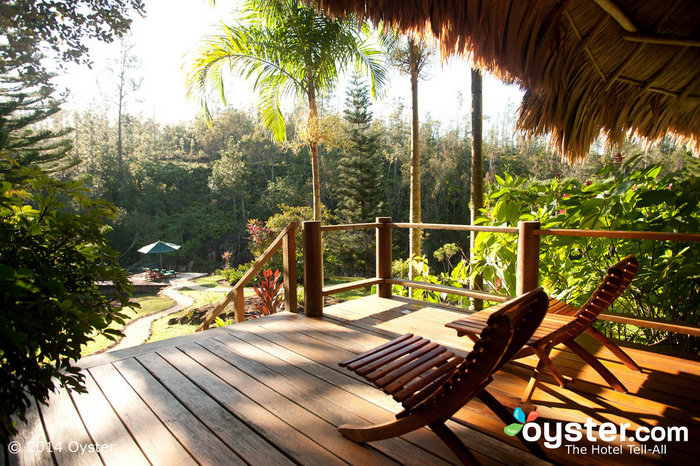 One of two resorts in Belize owned by movie director Francis Ford Coppola (the other is the slightly more luxe Turtle Inn), Blancaneaux Lodge enjoys a splendidly lush location beside a creek in the country's Mountain Pine Ridge. This fabulous hideaway features decent amenities (including horse stables), and wonderful wooden cabanas with thatched roofs and rustic luxe decor that includes colorful Guatemalan textiles. There are two pools, one of which is heated and overlooks the brook.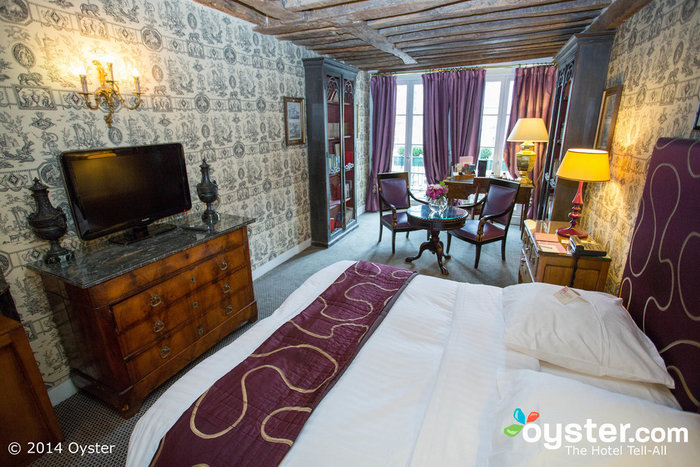 Owned by celebrity chef Yves Camdeborde, this upscale boutique is focused on food and culture. On-site restaurant Le Comptoir is a destination unto itself, and guests get priority when booking one of its coveted tables. Large, stylish rooms feature unique decor and distinctive details inspired by literary greats, as well as luxe amenities that include stocked minibars and Anne Semonin toiletries. The Relais Saint-Germain also offers a convenient location within walking distance of posh shops, great restaurants, and popular attractions such as Notre Dame cathedral and the Louvre.
Born on a farm in Northeast Italy in 1955, Renzo Rosso, referred to as the "Jeans Genius," is now acting President of OTB Group, the holding group of brands such as Marni, Viktor & Rolf, and Diesel — and the latter of these joined the hotel game with the Pelican boutique. The 32 unique rooms — like the stripey Executive Zebra or the trippy Psychedelic(ate) Girl — are fun, but very worn. There's no pool, no on-site gym, nor is there even much of a lobby. But the hotel is in party central, across from the beach, and features a popular bar and restaurant.
RELATED LINKS:
All products are independently selected by our writers and editors. If you buy something through our links, Oyster may earn an affiliate commission.