With everything that's going on in the world today, it's nice to occasionally be reminded that simple things do exist -- and they're what counts, right? So sometimes a holiday in the big city surrounded by tall buildings, swarms of people, and a constant cacophony -- while invigorating -- doesn't quite match the mold in mind for your relaxing getaway. Cue: a visit to America's Main Streets -- the cute and quaint places that remind us of our roots and that it's perfectly okay to spend the day sipping lemonade from a rocking chair (after all, you are rocking). Luckily, for every hundred or so shiny glass hotel towers crammed onto big city blocks, there are a handful of adorable hotels in quaint towns with classic character and cozy features. So head towards Main Street -- because there's nothing more comforting than nibbling on a warm slice of Americana and admiring the view from a friendly wraparound porch. Here are our top ten picks.
Centrally along a quaint stretch of Main Street, the Hob Knob is a welcoming bed-and-breakfast with a well-landscaped yard and wrap-around porch. Of course, in high-tourist season the prices reflect its status as a popular boutique — but in a lot of ways, you do get what you pay for. Rooms are spacious and comfortable with Berber carpeting, luxurious European linens and bathrobes, lovely Classic American-cottage decor (though some rooms feel more tended to than others), and pretty bathrooms with marble sinks. Other highlights include the free organic, full-farm breakfast, and the fact that downtown Edgartown is a short walk away. This place isn't really geared toward families, though — children under the age of seven aren't allowed, and teens would likely be bored by the lack of a pool on-site.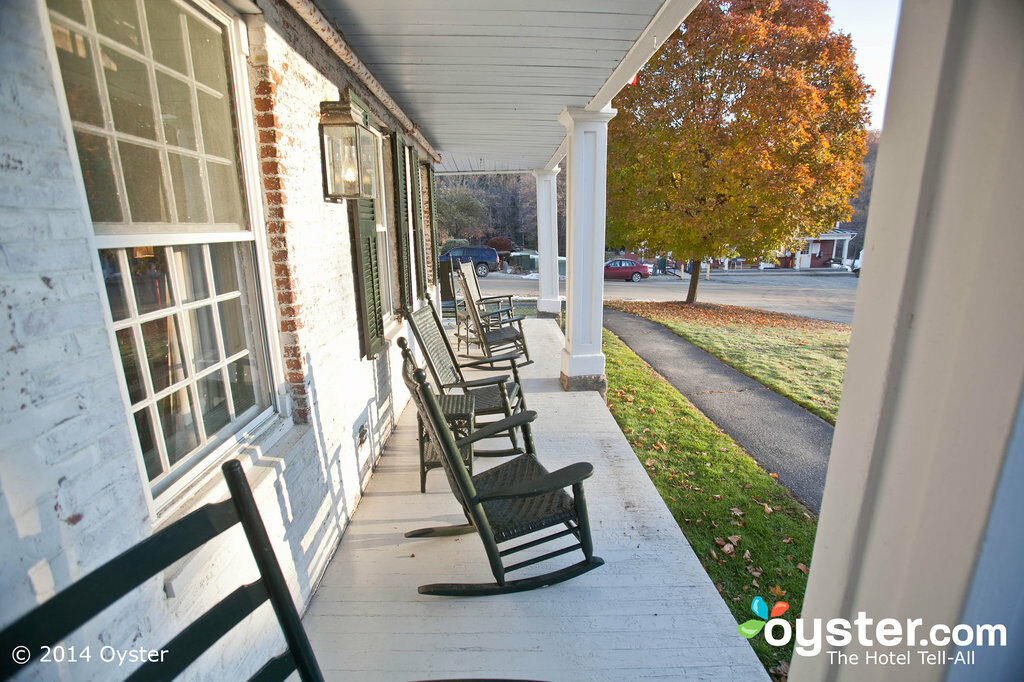 This historic inn is a popular choice for weddings due to its picturesque Main Street location in Grafton and reputation for delicious food. The 45 rooms are spread throughout the Main Tavern and four guesthouses, all clustered in the same area. Rooms are typical for New England, with four-poster beds, lots of floral prints, and tight bathrooms. No rooms have TVs, but they do have iPod docks, and Wi-Fi is free (although some rooms have a spotty connection). Unlike similar nearby hotels, the Grafton Inn has extra features including tennis courts, a fitness center, and a pond for swimming.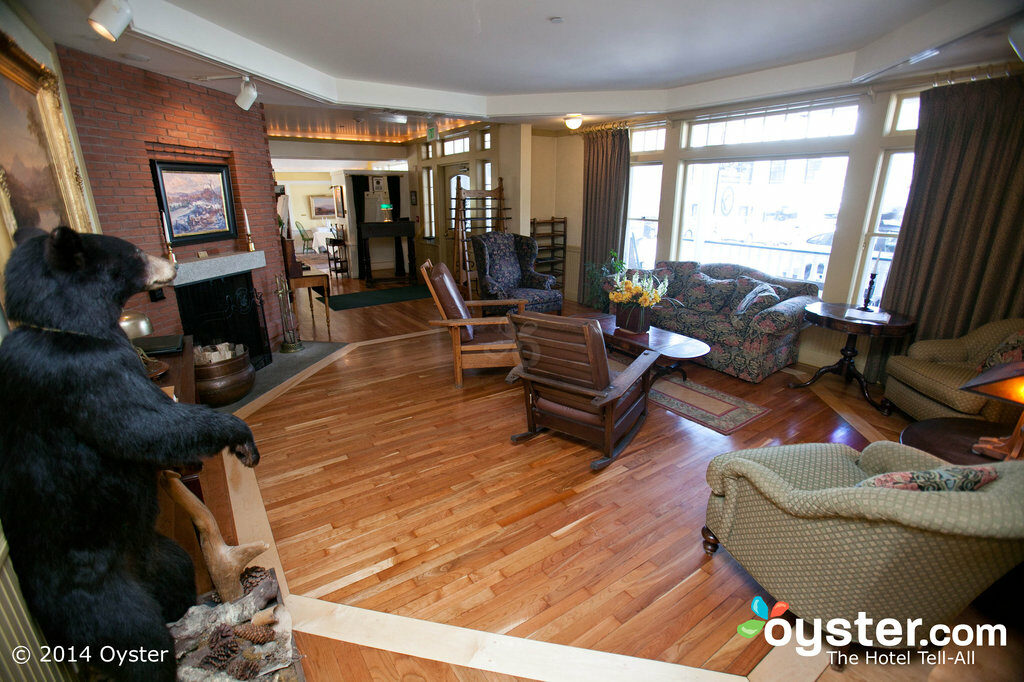 From the outside the Pitcher Inn might appear like a typical New England B&B, but once inside, the quality and character of this property are revealed. All 11 rooms and suites are individually decorated according to a different theme — such as mountain, ski, or trout — and feature knickknacks and antiques that are unique to Vermont. Rooms have luxe extras: All have whirlpool tubs and radiant floor heating, and some have wood-burning fireplaces, balconies, or huge steam showers. Rooms also offer free Wi-Fi and Nespresso machines. While the inn includes a delicious restaurant with an acclaimed wine list, prices are quite high for the location.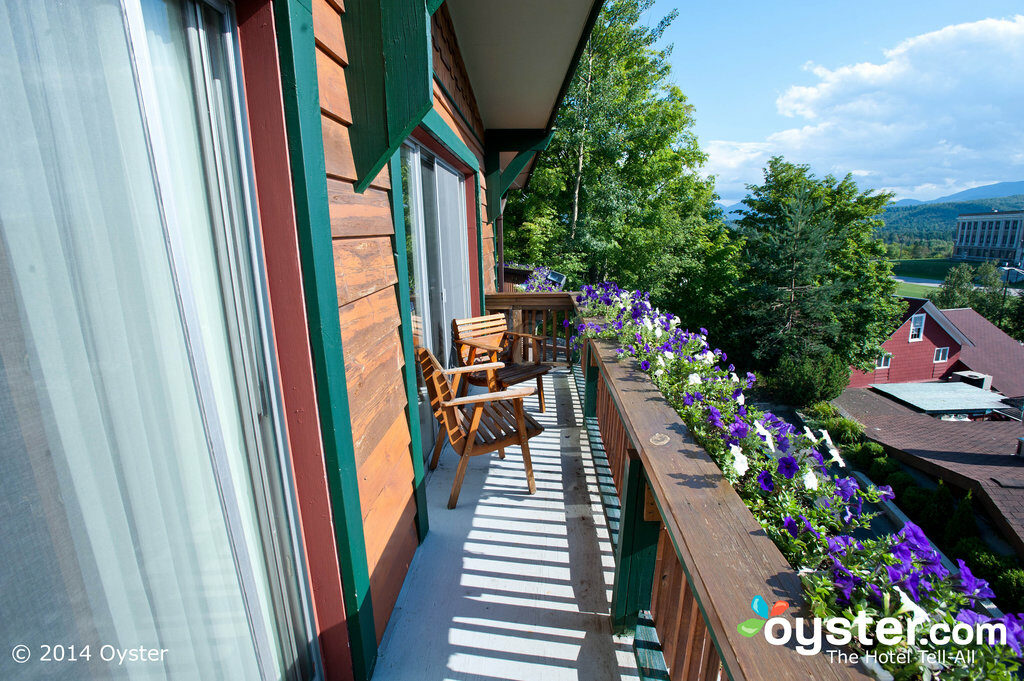 If not for the large Best Western logo on the sign, most would never guess this property is, in fact, a chain hotel. The authentic stone and wood structure fits into the mountain backdrop, and is ideal for the apres ski crowd looking for a place to crash and grab breakfast in the morning. Because of its small size, parking and check-in is a breeze. Next to the front desk is the cozy lobby, which has a fireplace, cushy seating areas, and board games. In the summer, there is a wooden deck to enjoy views of the Olympic Center before heading out to explore.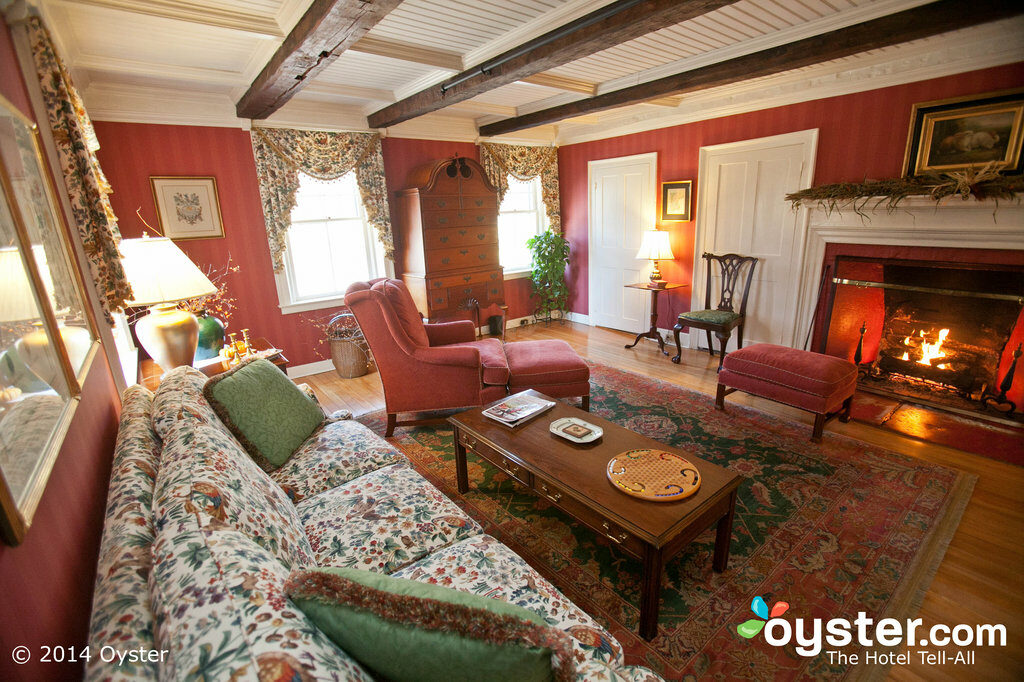 The Inn at Ormsby Hill is a quintessential, historic B&B. Guests come to know the innkeepers — who make a delicious free breakfast — by name over the course of a peaceful stay. Each of the 10 rooms is individually decorated, but they all share a theme of classic New England decor with lots of patterns and warm colors. There are no extra amenities, like a fitness center or spa, that might be the norm at a larger hotel. Modern extras like flat-screen TVs and iPod docks keep the inn from feeling dated, and some rooms have lovely extras such as fireplaces, private decks, and steam-sauna rooms. Even though it's Main Street location can get quite busy, the property is large enough for short walks on picturesque trails, or peacefully watching the sunrise over the mountains.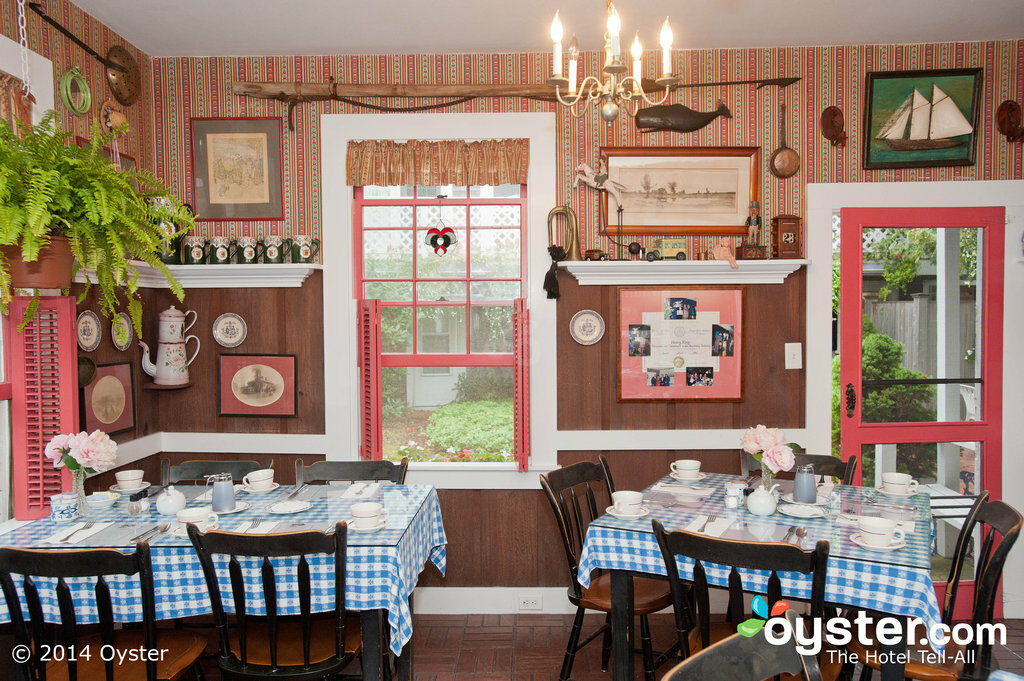 This quaint inn is centered more around historical charm than modern amenities. It offers spacious but basic rooms donning a mix of Colonial and Queen-Anne furnishings, floral and toile wallpaper, and other antique touches that make you feel as if you're stepping back to 1798 (when the inn was originally built as a residence for whaling Captain Thomas Worth). The history of the inn is rich (John F. Kennedy stayed here while he was a state senator), but its history also means there are thin walls, creaky floors, and a lack of amenities. The central location, though, makes it an excellent base from which to explore the surrounding charming town and beaches. But plan to do so only during tourist season — the inn is closed from November to early April. Located close to Main Street in the middle of the quaint Martha's Vineyard town of Edgartown, the hotel grants guests quick access to shops, galleries, and restaurants. Plus, the harbor is a short walk away.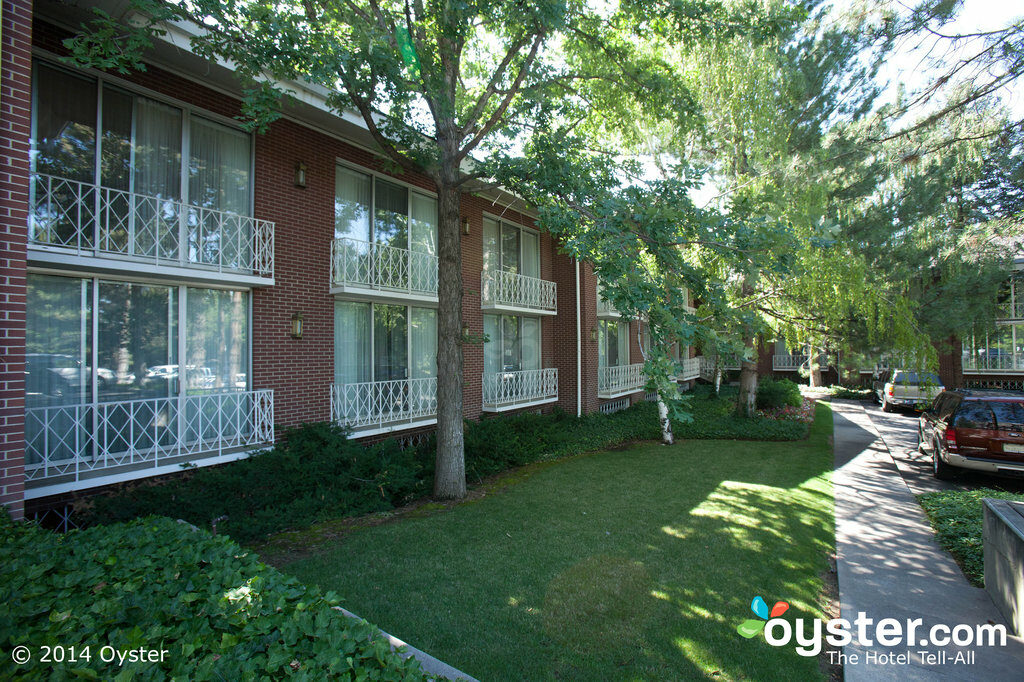 The 850-room Little America Hotel is one of Salt Lake City's grand dames gracing South Main Street. The lobby has an elegant (if somewhat stuffy) feel with marble floors, wood-paneled walls, and a large central chandelier. The massive rooms are decorated with pastels and floral patterns (maintaining the nice but somewhat dated feel), and guests should note that, though the garden rooms and tower rooms share a similar decor and size, tower rooms have been updated with nicer bathrooms, flat-screen TVs, and iPod docks, while garden rooms have mint-green, 70s-style bathrooms and tube TVs. The indoor/outdoor pool and large outdoor pool and whirlpool are big draws, as are the spacious fitness center and lovely sauna.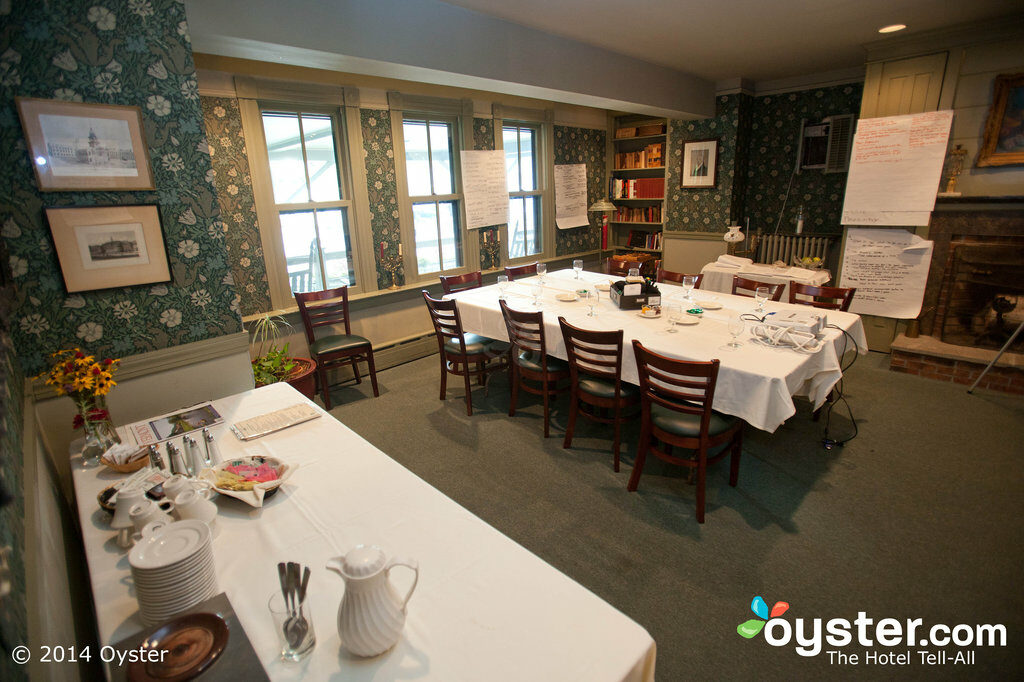 The historic Norwich Inn — where President James Monroe and Dr. Seuss have both stayed — is a quaint, well-maintained inn with just 38 rooms. Rooms have a cozy New England feel, with floral wallpaper, Victorian antiques, and exposed brick, but they also offer modern amenities such as flat-screen TVs and free Wi-Fi. Rooms are divided between the Main House, Ivy House, and Walker House, and vary both in size and decor. While the inn is popular with those visiting nearby Dartmouth College, it also attracts visitors for its on-site brewery, welcoming pub, and formal dining room for tasty, filling meals.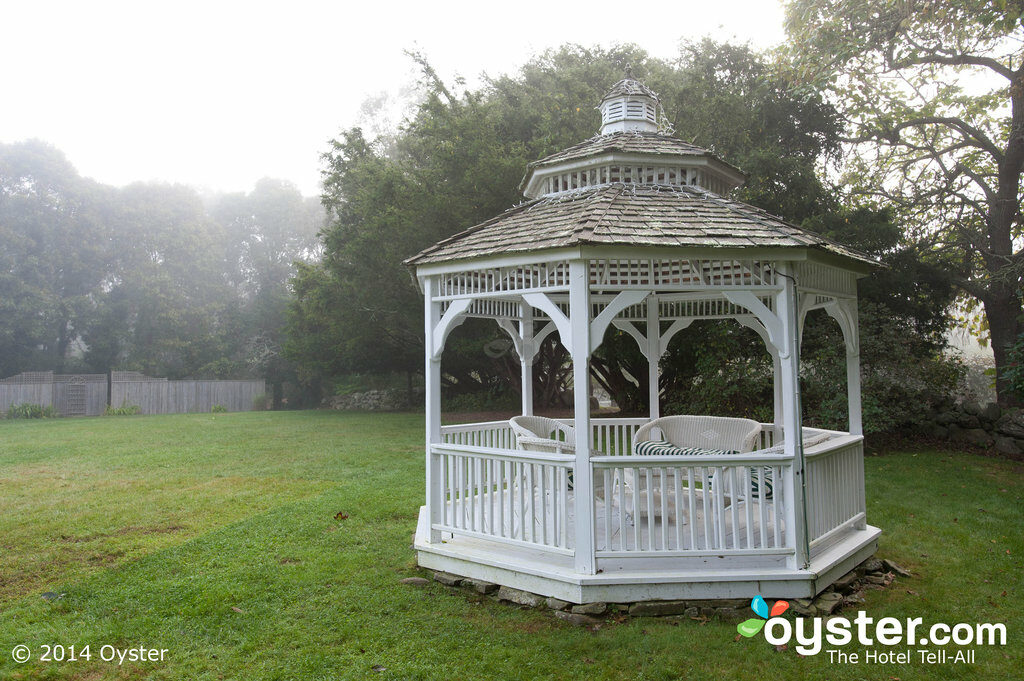 Lambert's Cove Inn is a cozy spot in a remote location. Here, it's quiet (provided you book a room away from the front desk) and quaint, with a home-like feel and beautifully manicured grounds. The resort doesn't allow children under eight, which helps preserve the serene atmosphere. The free daily made-to-order breakfast during the high season is superior to the buffet-style breakfasts offered by many inns. The nice heated outdoor pool and whirlpool are highlights, and the hotel also offers free Wi-Fi and a tennis court (though the court is showing serious signs of wear). Rooms are mostly charming, though decor varies widely. The winding driveway to Lambert's Cove Inn is roughly a mile long off the road, meaning the area is as remote as it gets around Martha's Vineyard.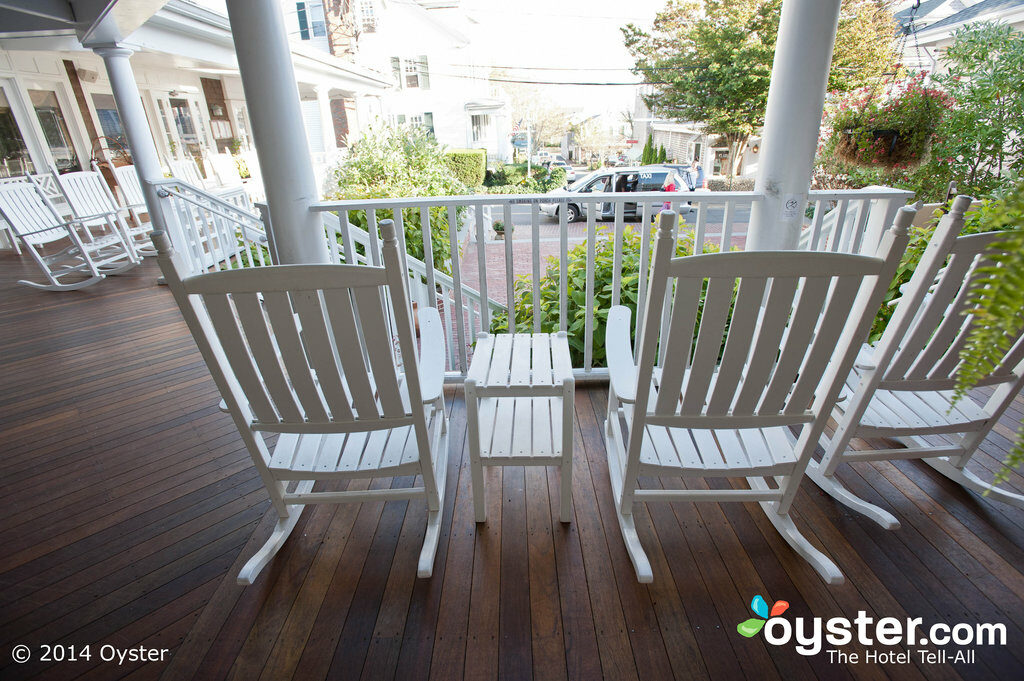 Formerly the Colonial Inn, the Vineyard Square Hotel has reinvented itself as a modern-day hotel. Since its opening in 1911, the inn has counted a number of celebrities among its guests, such as Howard Hughes, John F. Kennedy Jr., Jacqueline Kennedy, and I.M. Pei. This historic building's location near Main Street overlooks Edgartown harbor and the historical waterfront district, and it's good to note that noise can be an issue for street-facing rooms during the summer when the shops and restaurants are open later to accommodate the hordes of seasonal visitors who descend upon the islands. Extensive renovations over the years have brought about fresh, airy rooms, modern technology (free Wi-Fi, flat-screen TVs, and iPod docks), and updated amenities (a salon, fitness center, and popular on-site restaurant). The luxury suites offer the most high-end accommodations, with spacious kitchenettes and private decks.
RELATED LINKS:
All products are independently selected by our writers and editors. If you buy something through our links, Oyster may earn an affiliate commission.