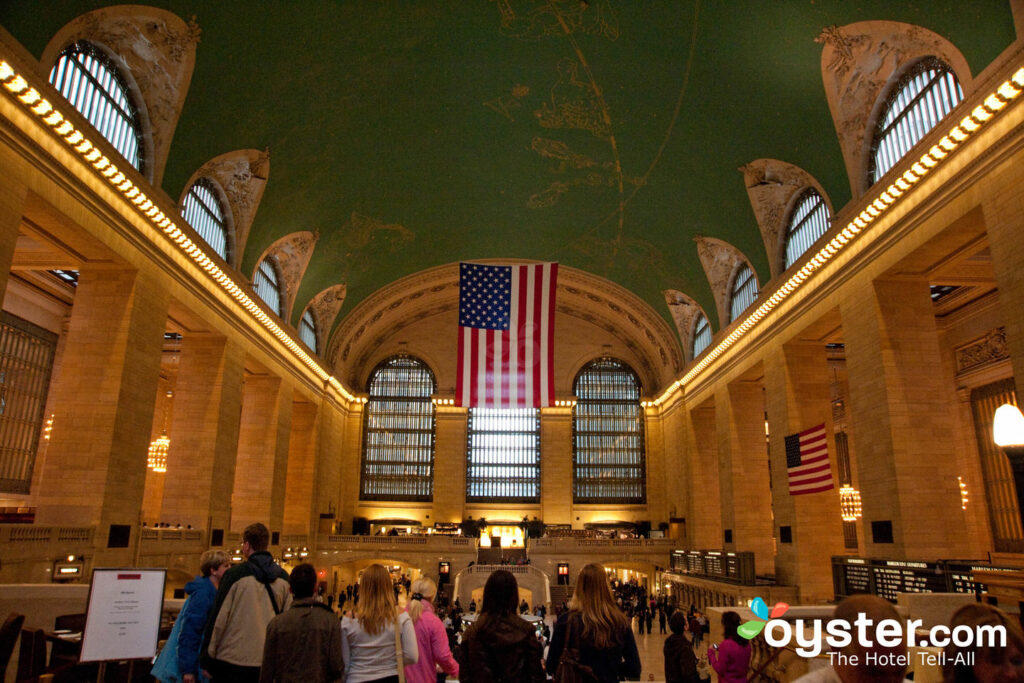 Midtown East is a working neighborhood -- and we mean that in the sense that it's filled to the brim with office buildings and men and women in suits. It's also home to Grand Central Station, one of the main transportation hubs for commuters from Westchester, the Hudson Valley, and Connecticut. Though we wouldn't necessarily recommend a stay in this neighborhood for a tourist -- however, it's fairly close to Times Square without being in it -- it's a great spot if you're doing business in the area, or you've gotta catch an early train in the morning. Here are our picks for the best hotels near Grand Central.
Want to stay in Midtown without really feeling like you're in Midtown? The William is a 33-suite boutique hotel perfectly located only a four-minute walk from Grand Central. Every room is boldly hued, with each of the five floors taking its own color palette, adding a Downtown funk to the property. The hotel is also home to an outpost of Raines Law Room, a popular Chelsea cocktail bar.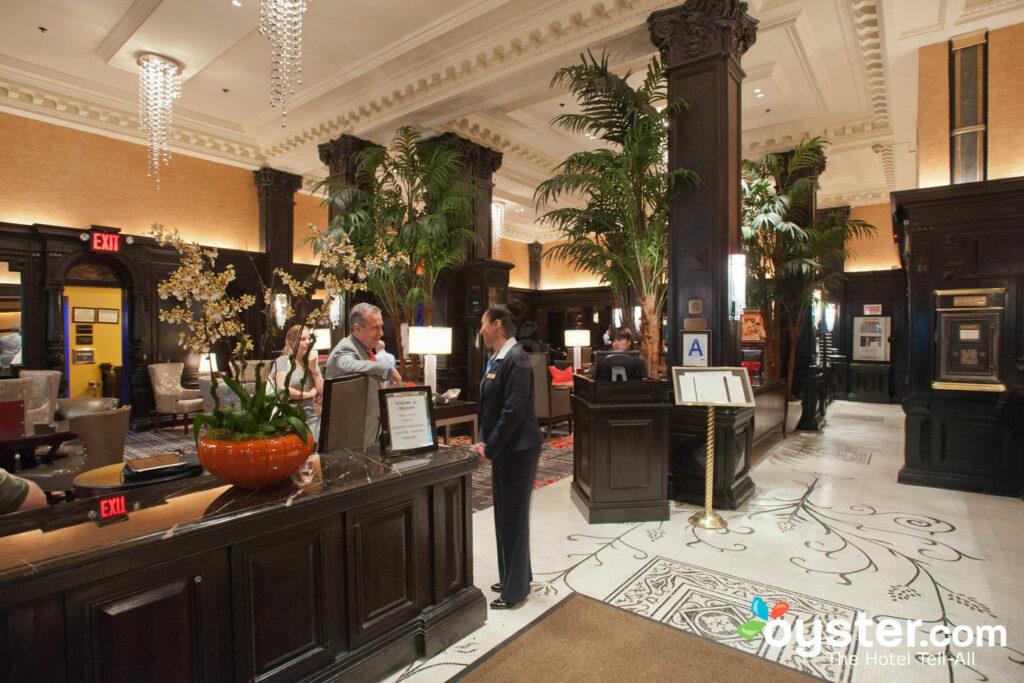 A seven-minute walk will bring you from the hustle and bustle of Grand Central to the Algonquin, a historic hotel that often hosted iconic literary figures in its dining venues, including Vanity Fair writers and the eventual founders of The New Yorker. Though it originally opened in 1902, the hotel was most recently renovated in 2012, though its Edwardian and literary flair still remain.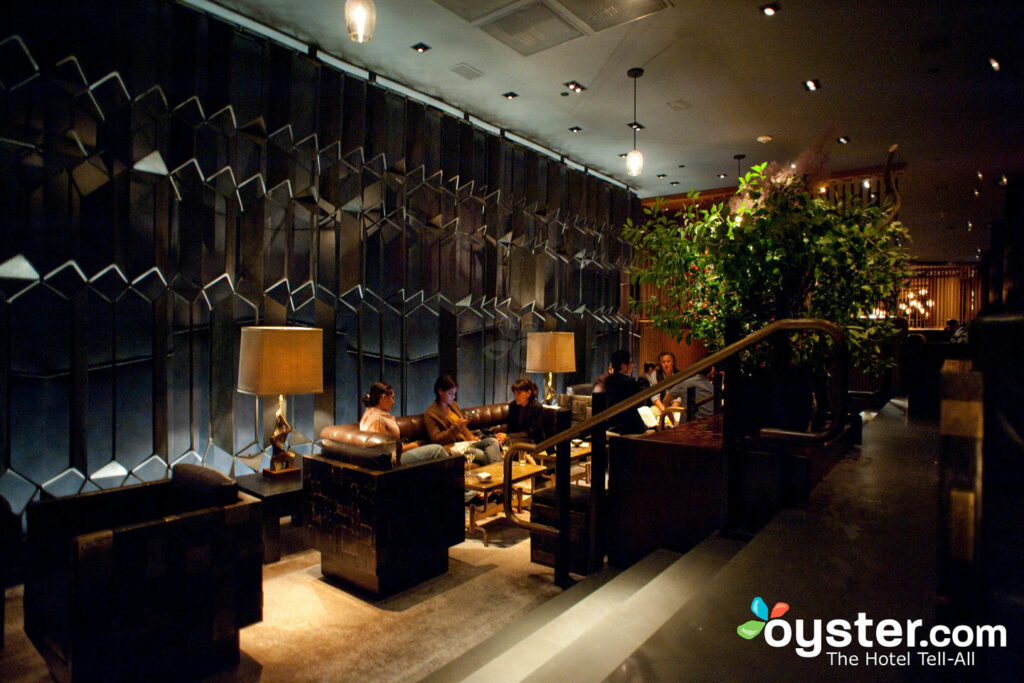 A chic lobby and lounge designed by firm Roman and Williams draw a crowd of 30-something professionals to the Royalton New York Hotel, which is a seven-minute walk from Grand Central. Rooms also have a modern look — our reviewer even described the bathroom as "Jetsons-style" — with high-end amenities. One notable tidbit about the hotel: Service is extremely fast, helping travelers understand the true meaning of a "New York minute."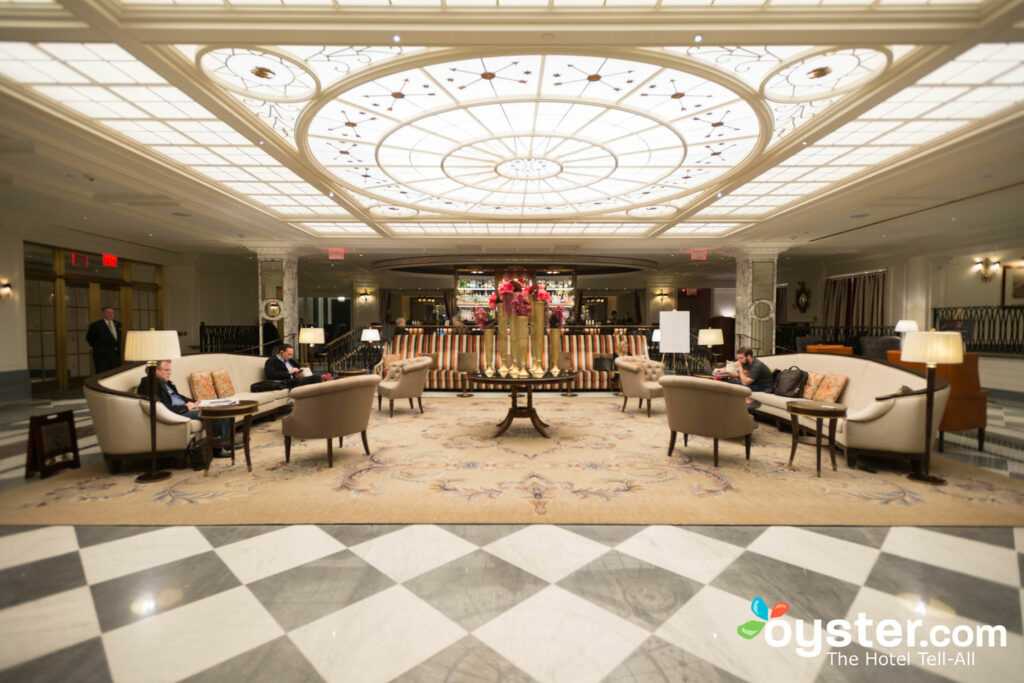 This historic four-pearl property was built in 1926, and is only a six-minute walk north of Grand Central. It was recently renovated in 2016 — for a grand sum of $180 million — which has modernized its interiors. While there isn't a spa or a pool, there's an on-site gin bar and restaurant to entertain guests (you might just be able to catch a live jazz performance, too.)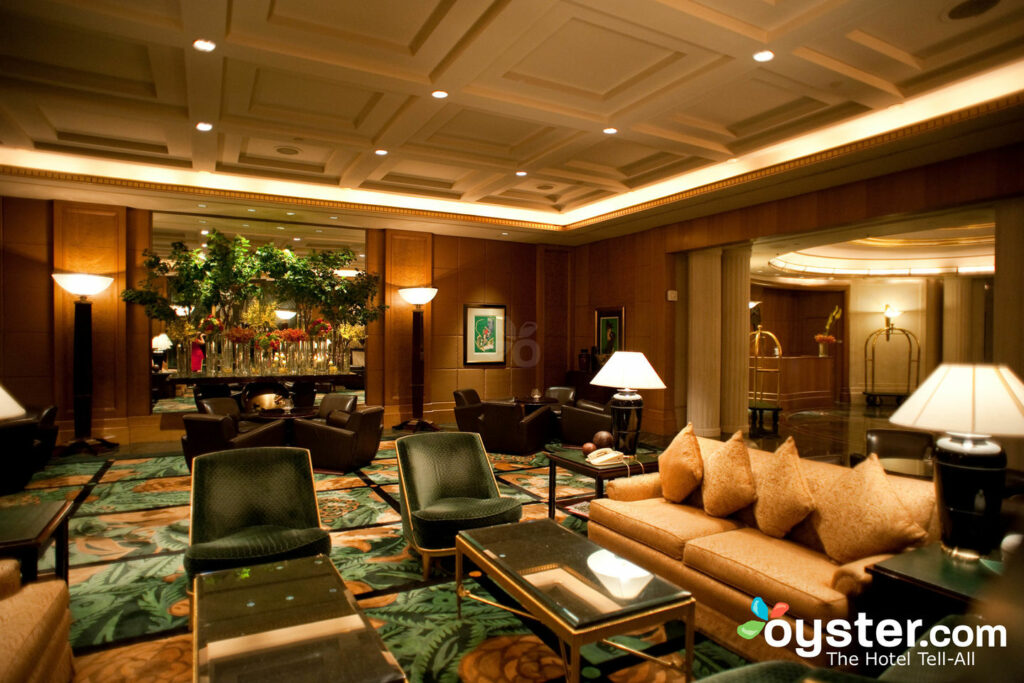 A six-minute stroll down West 44th street will bring guests from the Sofitel New York right to Grand Central. This upscale hotel, which has 398 rooms, has a concierge that belongs to the prestigious Les Clefs d'Or organization. The rest of the multilingual staff is also highly professional and offer great service. Guests can expect spacious, modern accommodations with marble bathrooms and upscale toiletries. There's also no fee or weight limit for pets, making this a fine choice for anyone traveling with a four-legged friend.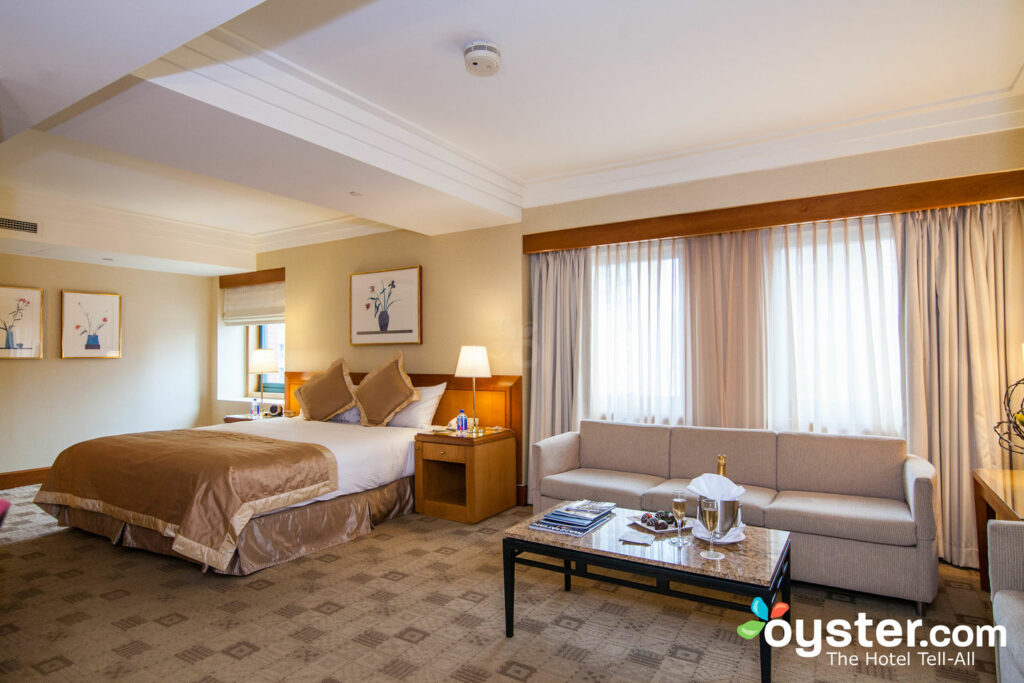 Head four minutes south from Grand Central on foot, and you'll reach the Kitano New York Hotel. Though the scene here is notably subdued, there's live jazz every night in the lounge, which attracts guests as well as locals. As for the guestrooms, the Japanese-owned property offers some amenities that you might expect from the forward-thinking country: towel warmers, heated toilet seats, and small water heaters.
The Gotham Hotel isn't one of the tallest or largest in the city, but it is one of the skinniest. Housed in a former bookstore about a five-minute walk from Grand Central, the hotel is also notable for the fact that each of its 66 rooms has a balcony or terrace — a rarity in New York. Guests are offered a free glass of wine during check-in, and they're welcome to dine at on-site Tenpenny restaurant and bar. While there's no gym on-site, guests are offered day passes to the neighboring Equinox.
This Art Deco behemoth — it has 725 rooms — is located just a five-minute walk north of Grand Central, and its long, storied past includes more than a few famous guests, including Joe DiMaggio and Marilyn Monroe. On-site dining options include the Raffles Bistro, the Mixing Room Lounge, and a Starbucks. Though their decor is inspired by the Jazz Age, the rooms offer modern amenities, like TVs that stream Netflix and Hulu.
You'll never know who you might bump elbows with at the Kimberly, a favorite hotel of dignitaries, politicians, and business people. Located an eight-minute walk from Grand Central, the hotel is known for its one-bedroom suites with kitchenettes that offer much more space than a typical New York hotel room. A 2012 renovation updated all of the guestrooms — the majority of which are the aforementioned suites.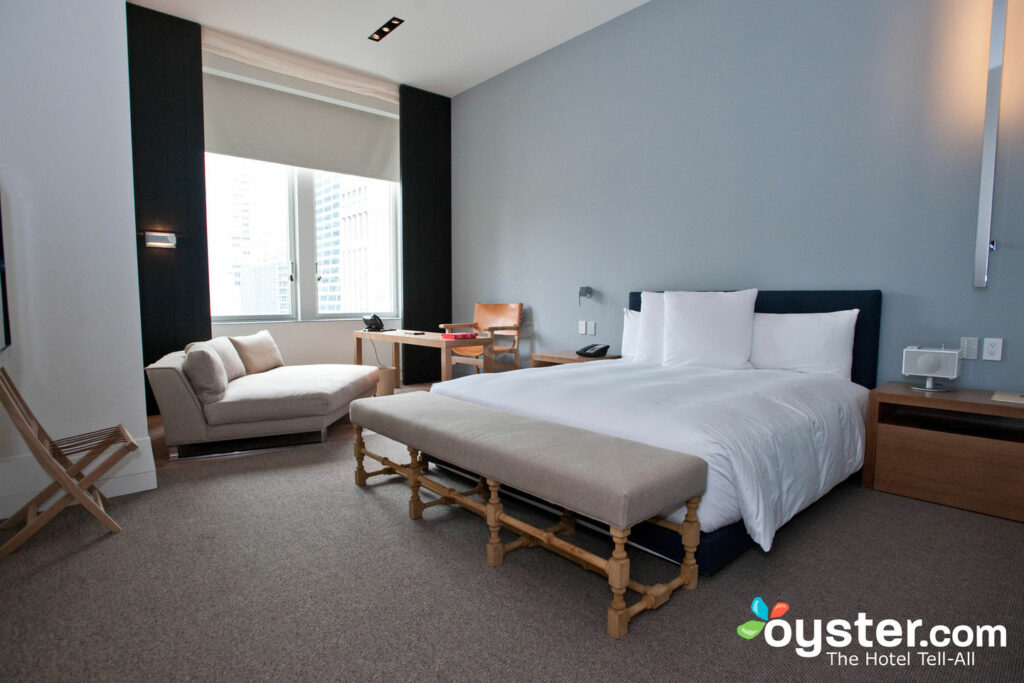 While many of the hotels on this list harken back to glamourous days of decades past, the Andaz Fifth Avenue is decidedly much more contemporary. This 184-room hotel, which is a five-minute walk away from Grand Central, and it's located right across the street from Stephen A. Schwarzman building of the New York Public Library. In fact, the library staff maintains a mini lending library in the lobby of the hotel, which guests are free to use.
It's not often you can find a hotel in Midtown that can be considered "sexy," but the W New York fits the bill. Mood lighting permeates the hotel, particularly in the guestrooms, as does a casual vocabulary: "living room" for lobby, "lifts" for elevators (how posh), and "FIT" for the gym. The two on-site bars are the heart of the hotel, buzzing with locals and travelers alike. Whiskey Blue, in particular, draws a swanky crowd. It's located a seven-minute walk from Grand Central.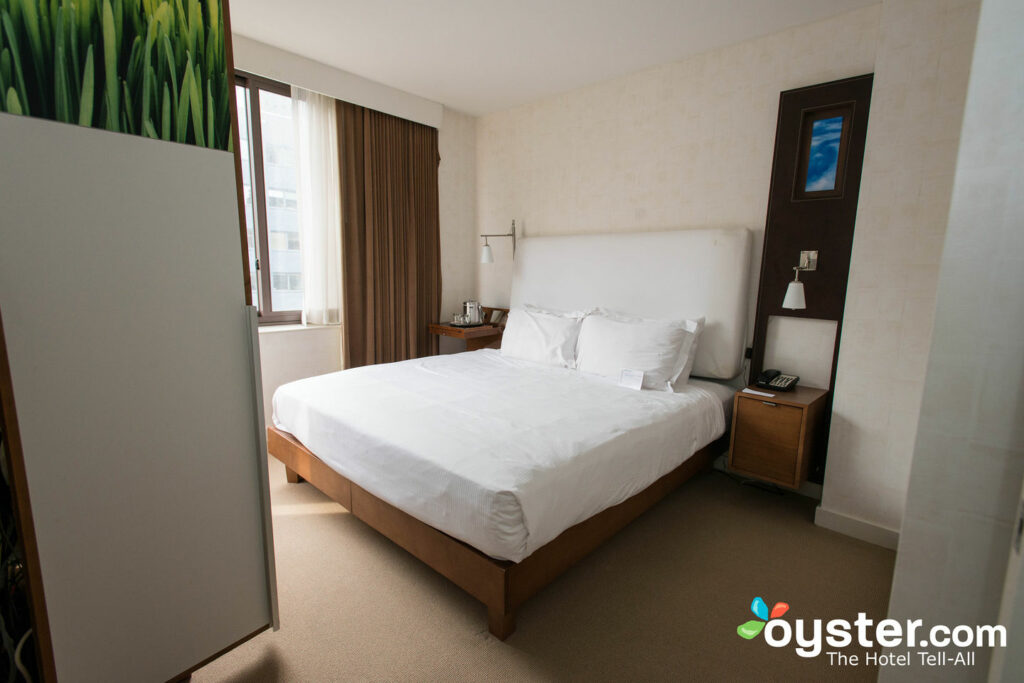 Thanks to a David Rockwell design, the Wyndham Midtown 45 provides a trendy beacon in an otherwise corporate and residential neighborhood. As it's a 10-minute walk to Grand Central, located on the cusp of Midtown East and Murray Hill, the hotel mainly attracts a business clientele, though it does so with a distinctly downtown vibe. Leisure travelers might enjoy its large suites with kitchens and affordable rates.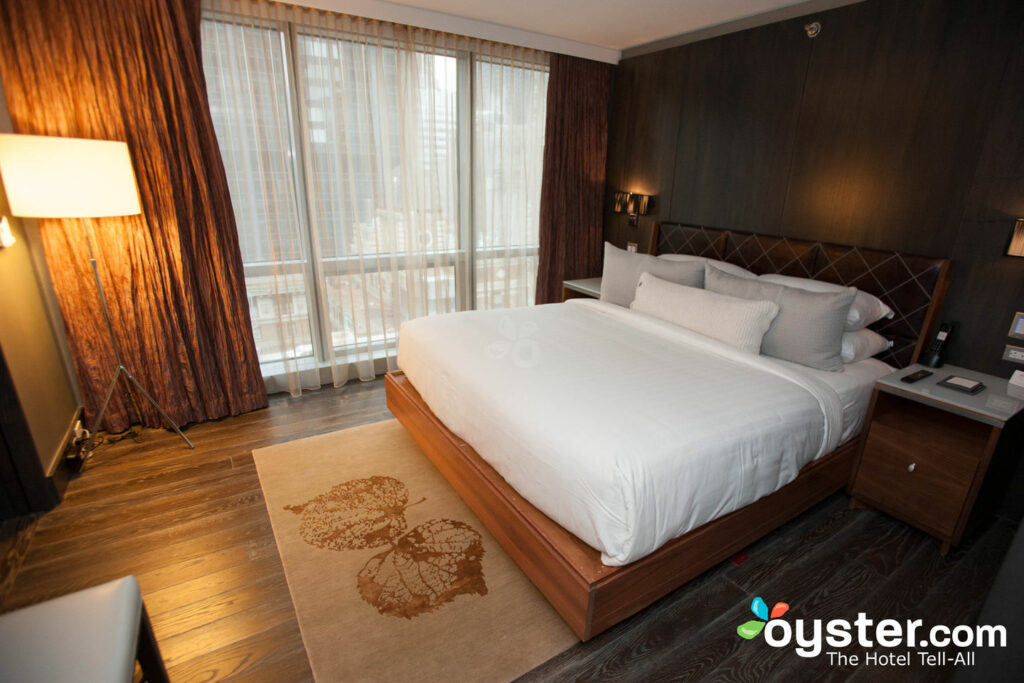 With the majority of rooms maxing out at double occupancy, Hotel 48LEX New York is designed for business travelers or couples. That being said, guests are offered some great perks, like free specialty drinks and snacks in the lounge. Plus, while this hotel doesn't have an on-site spa, it does over in-room spa treatments, which might just hit the spot after a long day of meetings. The hotel is a seven-minute walk from Grand Central.
If you're looking for an Irish-inspired stay in Manhattan, this is it. The Fitzpatrick Grand Central Hotel, which is located right across the street from its eponymous train station, has Irish roots (it's one of three hotels by a family-run Irish boutique hotel brand), and that's nowhere more apparent than in its on-site Irish pub. The hotel doesn't have many features beyond that, but you can't beat the convenience to Grand Central.
Bookworms will enjoy this delightfully book-themed hotel — the floors and the 60 rooms follow the Dewey Decimal system — located a three-minute walk from Grand Central (and just one block from the main New York Public Library building). Continental breakfast is free here, as is a daily wine-and-cheese hour hosted in the bar. While rooms are on the small side, even for New York City, the hotel is convenient for sightseeing, meaning you might be out and about all day anyway.
You'll Also Like:
All products are independently selected by our writers and editors. If you buy something through our links, Oyster may earn an affiliate commission.