Looking for a change of pace in Mexico, beyond the likes of Cancun and Playa del Carmen? Riviera Nayarit has nearly 200 miles of pristine coastline and more than a handful of towns worth checking out. The region starts with its most well-known town, Nuevo Vallarta, which, as a bustling tourist hot spot, stands out in comparison to the rest of the region that tends to fall on the sleepy side. Small fishing villages, art hubs, and killer surf spots all await, ready to serve up stunning sunsets, relaxing beaches, and a carefree vibe. Below, we rounded up the six best towns in Riviera Nayarit.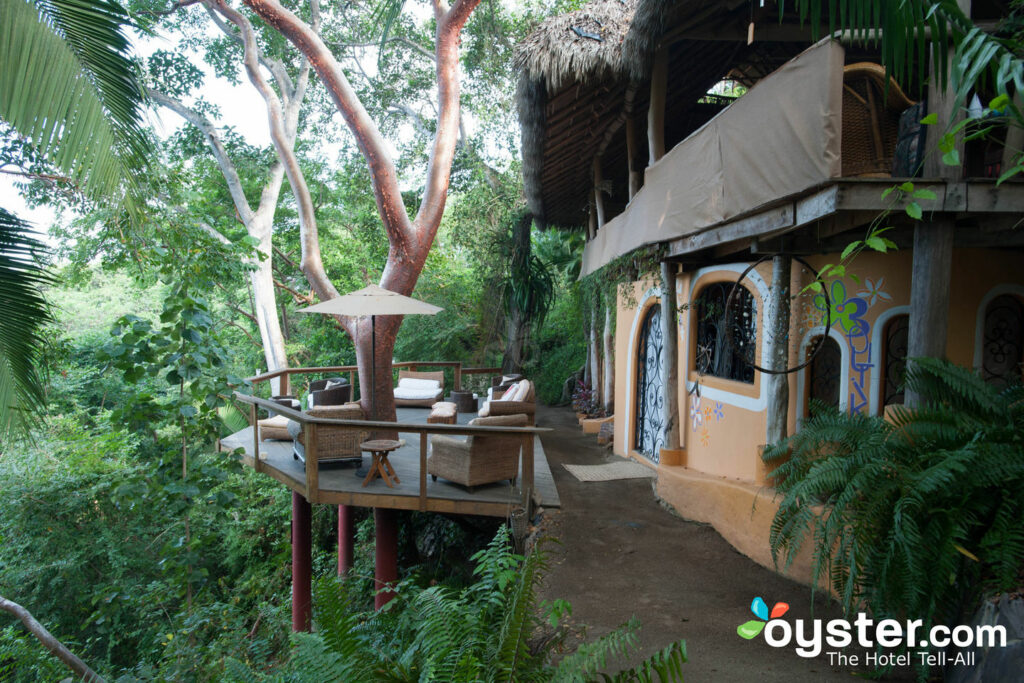 Sayulita, a small fishing village on the Pacific coast, is the region's prime surf spot. It's common to see the waves studded with colorful boards and riders in wetsuits. As its popularity rises, Sayulita sheds more of its sleepy small-town vibe. Expect a laid-back, bohemian atmosphere with a cosmopolitan edge. Travelers from all over the world flock here to walk the small cobblestone streets, peruse artisan stalls, and soak in the spectacular sunsets. Food here is as fast or as fancy as you like, and coffee shops are a popular meeting spot. Book a room perched on the rocky cliffside for the best views.
Hotel Pick:
Punta de Mita is a white-sand peninsula that houses some of Riviera Nayarit's most high-end hotels. A gorgeous beach carries on along the coast for six miles, with vivid turquoise water begging for a spot on your Instagram feed. Add to this rolling green hills and great golf courses, and you've got one attractive town. However, sexy doesn't come cheap. Punta de Mita's price tag is definitely reserved for the well-heeled traveler, including celebrities. Gwyneth Paltrow, Bill Gates, and the Kardashians are just a few names on title deeds in the area. Bonus: It's fairly close to the wildlife-rich Marieta Islands, where you can spot humpback whales and unique bird species like blue-footed boobies.
Hotel Pick:
Bucerias brings it down a notch, giving visitors a glimpse of Riviera Nayarit's quaint side. Cobblestone streets, bright and bold colored buildings, and the lack of pretense here all help to usher in a sense of serenity. This town truly offers a vacation from the hectic routines back home, though its uber-relaxed pace isn't for everyone. Families love the calm waters, walkability, bike-friendly streets, and safety that Bucerias provides. There's also a huge outdoor market with back-to-back stalls selling everything from clothes to jewelry to traditional snacks.
Hotel Pick: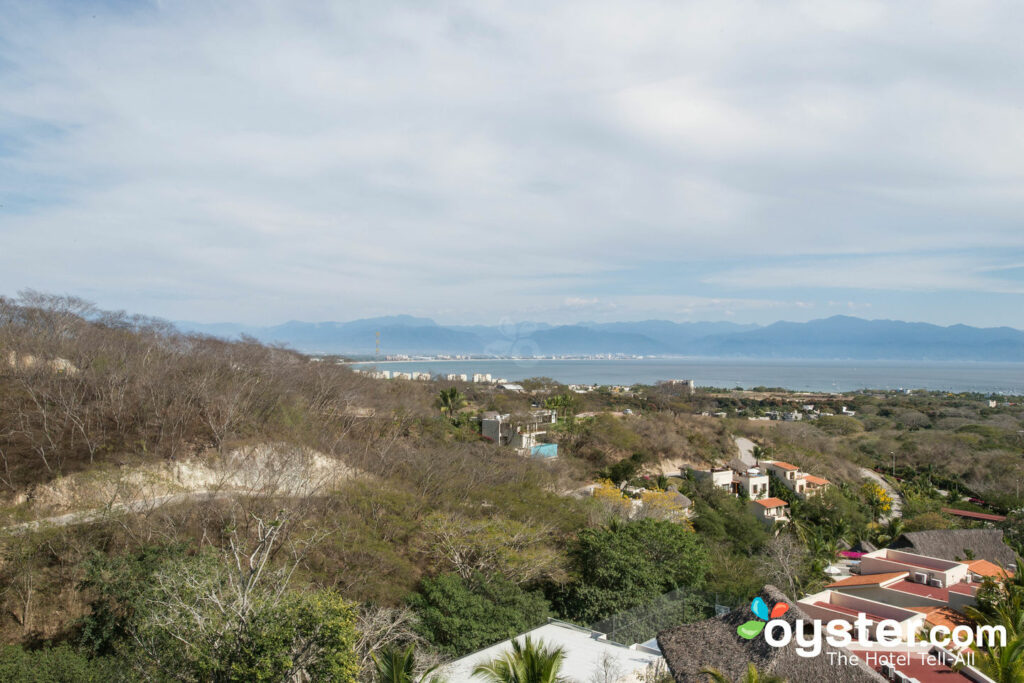 As tourism picks up in Riviera Nayarit, many of the quaint and quiet fishing villages have been disrupted with hotels and development, but La Cruz de Huanacaxtle is an exception. This small town has lived as a fishing village for multiple generations, though a new marina has attracted tourists as of late. La Cruz, as it's called by locals, now balances tradition and modernization, offering insight into traditional Mexican life while also catering to visitors with things like a yacht club, fancy sky bar, and restaurants serving fresh seafood. There's also a host of activities to keep you occupied, like snorkeling and deep-sea fishing, and five golden-sand beaches to help perfect your tan.
Hotel Pick:
If you're looking for culture, head to San Pancho. A rich history has left an indelible mark on the people of this town, leading them to be kind and socially active. Once a large producer of coconut oil, the town is now heavily involved in the arts and education scene. There's a mix of activities here, from polo to painting, so it's no surprise that San Pancho draws a wide range of travelers. You'll find calm streets peppered with artisan stands, airy restaurants and bars housed in colorful buildings with thatched roofs, and several galleries. The beach scene is chill with wide stretches of golden sand and waves that beckon surfers. This is a great option for travelers who are looking to escape the over-trodden areas of Mexico and visit an authentic spot that's filled with more locals than tourists.
Hotel Pick: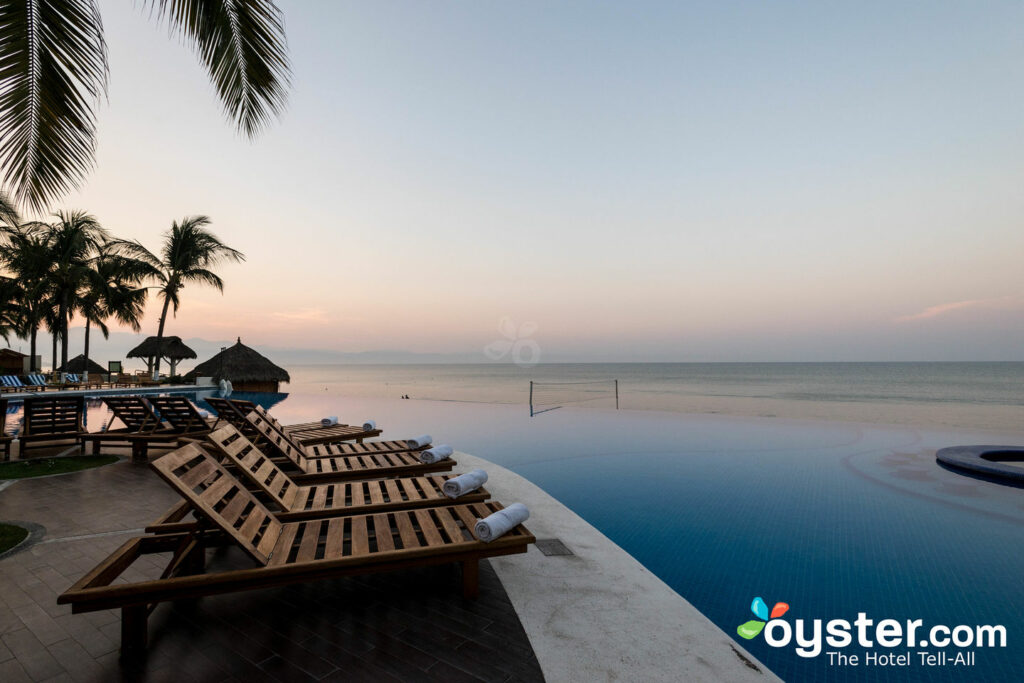 On the other side of that coin is Nuevo Vallarta, Riviera Nayarit's most well-known and most-visited town. Its beautiful beaches and array of experiences make it one of Mexico's hottest destinations. In fact, this sizzling spot has the second-highest number of hotels in the entire country. Nuevo Vallarta is usually the gateway into the Riviera Nayarit, as it's the most set up for tourism and located just 20 minutes from the Puerto Vallarta airport. The level of development here means you'll be sacrificing some of the serenity and natural beauty found in other towns on this list, but it also paves the way for stunning hotels, golf courses, indulgent spas, fine-dining establishments, and shopping. Nuevo Vallarta is also home to lots of wildlife, thanks to its proximity to Sierra de Vallejo, a rich biosphere reserve that shelters jaguars, several bird species, and three types of sea turtles that nest on the three-mile beach.
Hotel Pick:
You'll Also Like:
All products are independently selected by our writers and editors. If you buy something through our links, Oyster may earn an affiliate commission.