Generally our thoughts are consumed by the mantra "location, location, location" when we're booking a hotel. After all -- especially when traveling abroad -- it makes sense that visitors would want to capitalize on their time by staying in a centrally-located hotel, within easy reach of the destination's many sights, shops, and restaurants. But there's also something to be said for finding a quaint, cozy stay... The only problem? Often these two elements do not coexist. Well, they do in Venice. On our recent trip over to the "City of Bridges," during which we visited tens of gorgeous hotels, we found numerous charming Venetian boutiques -- right on the Grand Canal. Feast your eyes upon our five favorite finds!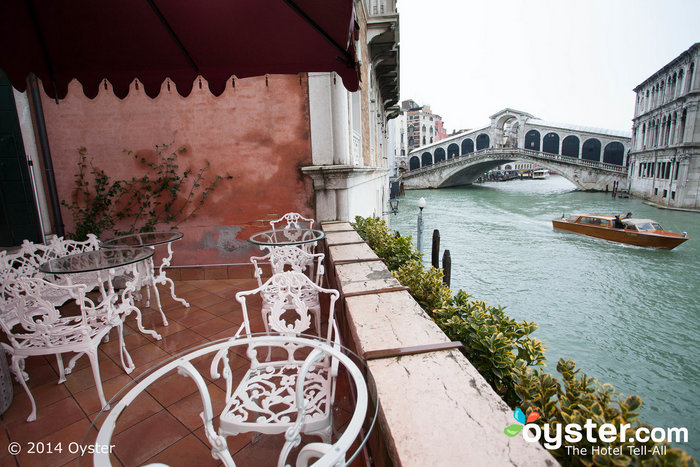 This family-managed property takes the term "boutique" very seriously, offering just seven rooms and plenty of personal service and homey touches, such as a free breakfast that includes homemade pastries, crepes, eggs, fruit, and cold cuts. Located on a quiet street in the heart of Venice, it sits on the Grand Canal and boasts views of the Rialto Bridge from its lovely shaded terrace. Huge rooms with flat-screen TVs, gilded-edge headboards, and traditional decor, and a private jetty for water taxi arrival are added perks.
The boutique Hotel Palazzo Stern is housed in a restored historic building on the Grand Canal, with sections dating back to the 15th century. The room decor is in a traditional Venetian style, with crystal chandeliers and luxurious curtains, but it's not overly stuffy. Amenities include flat-screen TVs and free Wi-Fi, and beautifully updated bathrooms come complete with towel warmers. The free breakfast is served downstairs, or guests can request to have it delivered to their rooms.
The 42 luxurious rooms of Ca'Sagredo were designed in aristocratic Venetian style, and many offer views of the Grand Canal, which the hotel overlooks. The property has maintained its original grandeur, including salons filled with frescoes and sweeping staircases. Huge rooms have plush furnishings and marble bathrooms; the terrace along the canal is a scenic place for a drink. This is one of the most decadent hotel experiences in Venice, and not only is it right on the Grand Canal, but it's also within walking distance of St. Mark's Square.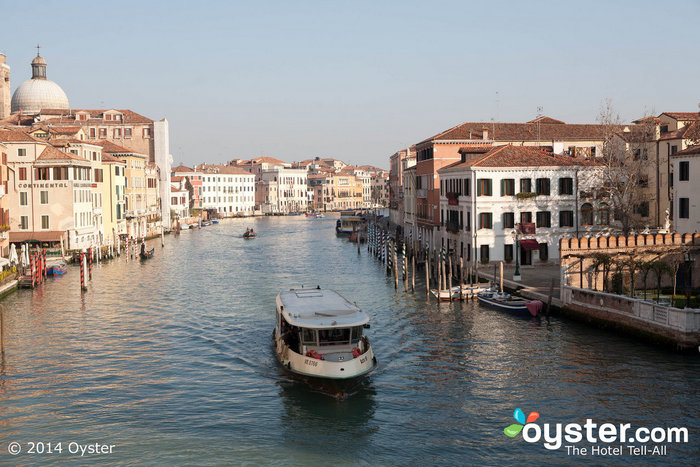 This luxurious 22-room boutique is housed in a centuries-old palace located along the Grand Canal, near the main train station in Venice. Decadent rooms have modern amenities including flat-screen TVs and comfortable beds, but the use of rich patterns in gold and blues, the classic artwork on the walls, and the Rococo-style furniture lend the hotel a decidedly historic vibe. Rooms facing the canal have better views (though some have small windows), but those overlooking the lovely square are quieter.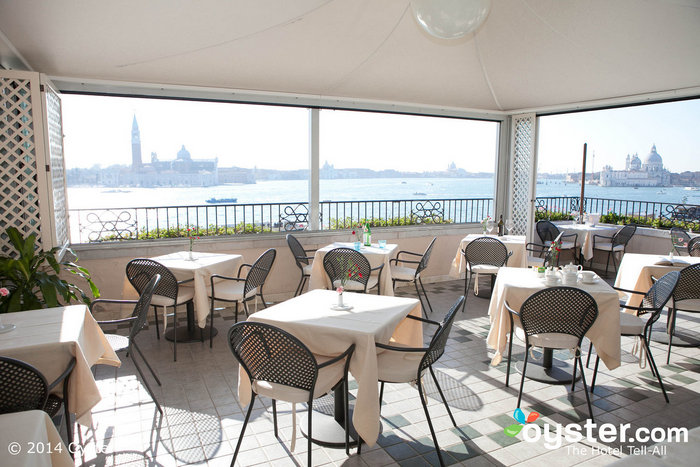 The charming, 27-room Hotel Locanda Vivaldi has a prime location, overlooking the Grand Canal and a short walk from Piazza San Marco. While the hotel lacks the conveniences of larger hotels (such as a fitness center and a spa), it has been updated with free Wi-Fi throughout the property and modern marble bathrooms. Room decor is classic, with antique-style furniture, crystal chandeliers, and rich patterns. Guests receive free breakfast, either in the dining room or delivered to their door, and the hotel features an on-site bar and a seasonal outdoor terrace restaurant (open April through October).
To learn more about Jane Reynolds, visit her on Google+
RELATED LINKS:
All products are independently selected by our writers and editors. If you buy something through our links, Oyster may earn an affiliate commission.