From the loud noises of locals haggling to the pungent smells and vibrant colors of fresh fare, food markets around the world can awaken the senses. These indoor and outdoor markets, which can be chaotic or operate in a tidy fashion, are also often the heart of a community. In other words, not only are they a source of authentic eats, but they offer a glimpse into the daily life, culture, and history of a particular place and people. Ahead, we rounded up some of the world's most fascinating (and delicious) food markets that will have you drooling over your keyboard.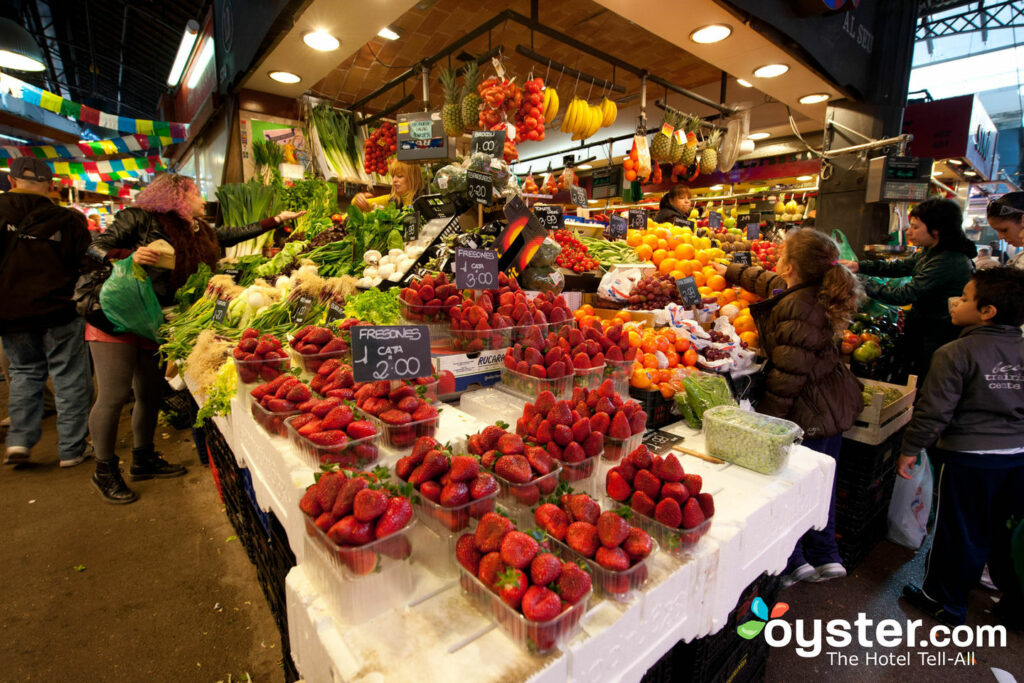 Early references of Barcelona's La Boqueria market, which stated it as a place that sold meat, date back to 1217. Over the years, it became known as a pig and goat market. The structure that houses the vendors today wasn't finished until 1853. Since then, it has been a major tourist destination where travelers can find fresh fish, Iberian ham, and one of the best fruit selections in the world. Specialty items that are used in Catalan cuisine (inkfish, head cheese, anchovies, among others) are a must-try here.
Hotel Pick:
Rich smells, loud sounds, and fresh produce make up Brazil's Ver-o-Peso market, which dates back to the colonial era. The neo-Gothic building was imported from England at the end of the 19th century. Today's market offers a window into the local lifestyle with its distinctive offerings of fruits and seafood plus medicinal herbs and potions. Stalls selling acai, butchered meat, crafts, and household items are arranged by type, making it easy to navigate and shop. Be mindful that this hot spot also comes with some of the downsides of a popular tourist attraction, including the occasional pickpocket.
With a cast-iron roof imported from Scotland in the 1870s and a vaulted ceiling supported by masonry walls, the historic building is reason enough to visit Mercado Central in Santiago, Chile. The wide variety of fish is another attraction to the market, which is best experienced early in the morning when the serious procurers are in the house and crowds are a bit thinner. You'll probably stumble upon so many unfamiliar species that it may be helpful to bring along an expert. Prepared seafood dishes are also excellent, and the amount of competition makes it possible to haggle for a bargain king crab.
Hotel Pick: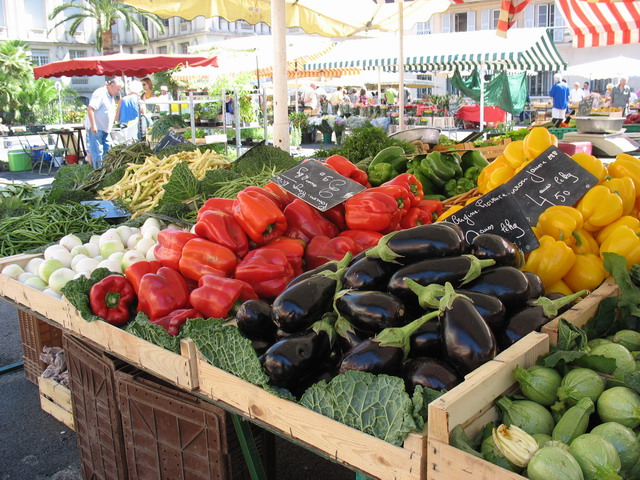 At Cours Saleya, travelers can expect to stroll past baskets of flowers shaded by striped canopies. Nice has been a destination for wholesale flower buyers since at least 1897, and while the wholesale portion of the market has been relocated, several stalls continue to offer freshly cut bouquets. Shoppers will also find a bountiful harvest of fresh fruit and vegetables (until 1:30 p.m.). Nicoise specialties like chickpea flatbread, lamb testicles, and pig ears can all be scooped up along the way. On Mondays, antique sellers take over the market, so stock up on chandeliers, tables, and other knick-knacks from local estates.
Hotel Pick: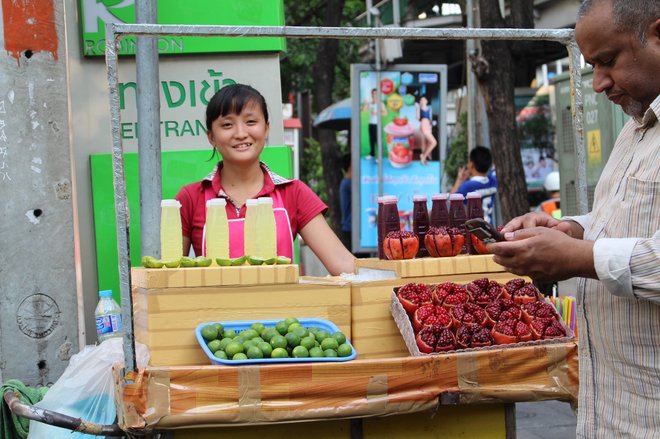 In the 1940s, the Thai prime minister instituted a policy that required each province to have its own market. More than 60 years later, Bangkok's weekend market has grown into the largest in the country, complete with 8,000 stalls and 27 sections. Stands sell a variety of food as well as antiques, home decor, handcrafts, books, ceramics, and more. Illegally trafficked animals have even been found here in the past. Seeing (and tasting) everything at Chatuchak may require the entire weekend. Try the toasted coconut water, Spanish paella, and skewered meat. Cops strongly suggest checking your bag at the front, which is probably worth the nominal price.
Hotel Pick: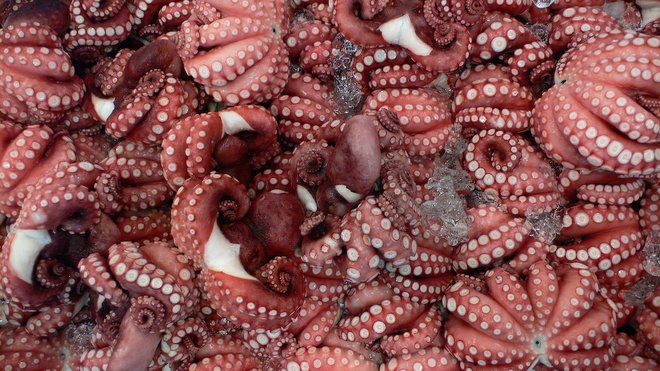 Tsukiji, the largest fish market in the world, sells over a billion pounds of seafood every year. Split into two parts, the inner section is all wholesale and offers access only to registered buyers and sellers. The outer market offers a mix of wholesale and retail, with 400 different types of seafood on sale. Perhaps the biggest surprise is that Tsukiji, unlike most fish markets in the world, is very clean with hardly any odor. The Tokyo market opens around 3 a.m., auctions begin a little after 5 a.m., and it closes up shop around 10 a.m. Bonus: visitors can also fill up on superb sushi, fluffy omelettes, and top-grade caviar.
Hotel Pick:
Foodies who appreciate farm-fresh produce and artisanal treats will find more than a few things to sample, savor, and buy at the Ferry Plaza Farmers Market. Both locals and tourists flock to San Francisco's waterfront Ferry Building for midday noms, including sandwiches served on sourdough focaccia and chocolates seasoned with unexpected ingredients like jalapenos. On Saturday, local farmers bring heirloom tomatoes, organic strawberries, and plenty more local produce. Come early (and hungry) to dig into samples of cured meat and other specialties. Don't leave without a jar of pickled rhubarb that's scented with lavender.
Hotel Pick: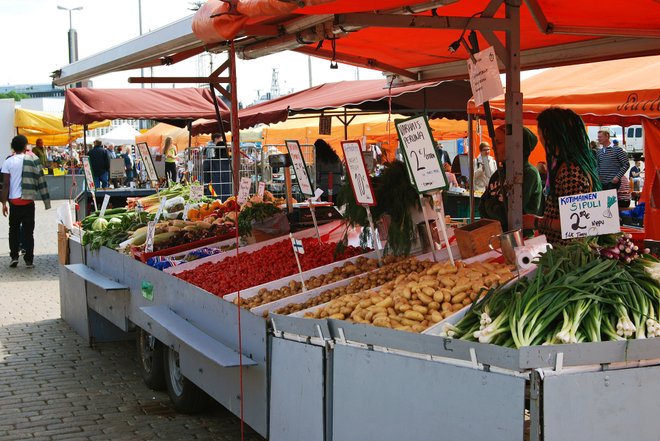 Primarily open from spring to fall, Kauppatori market specializes in Nordic dishes and Finnish souvenirs. Plenty of travelers also stop by for the panoramic view of Helsinki's harbor. Ever wonder what moose, bear, and reindeer taste like? Here, gourmands can cross them all off their foodie bucket list in one afternoon. Salmon burgers and meat pastries are also plentiful, tasty, and cheap. Souvenirs such as reindeer hide and handmade wooden bowls are available, too. On the first Friday of each month, American car enthusiasts stop by the market to display their vintage models. And October is the beginning of the Herring Fair, where sailors sell fish directly from their boat.
Hotel Pick:
Considered by many as the oldest and largest covered market, Istanbul's Grand Bazaar features mores than 60 covered streets and 4,000 shops. Many of the arched pathways were built in the 15th century and continue to be a daily stop for locals and tourists. Towers of spices and olives can be found just a few steps away from clothes, cured leather, and handmade ceramics. Food picks include doner kebab and Turkish pizza. Feel free to haggle, but beware of the fake antique rugs while shopping.
Hotel Pick: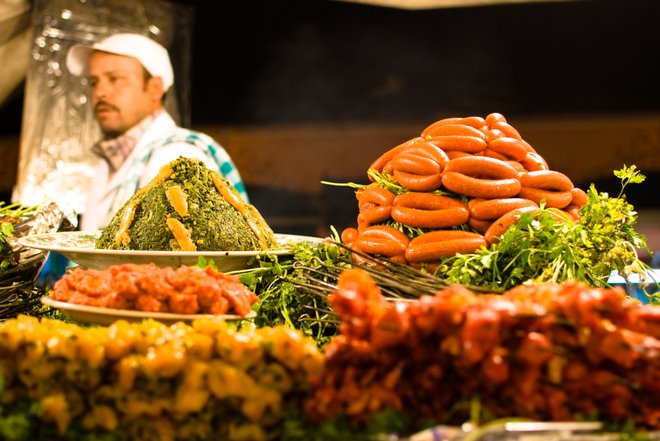 Arguably more of a tourist trap than an authentic market, Marrakech's Djemaa el Fna remains a site to behold with plenty of flavors to taste. During the day, the outdoor stalls sell fresh orange juice, leather bags, and brass cups. Sweet chicken pastries, sausage brochettes, and pigeon patties can all be ordered with the point of a finger. Many visitors also come to see the snake charmers who can easily hypnotize a crowd of onlookers as well as their reptiles.
Hotel Pick:
Related Stories:
All products are independently selected by our writers and editors. If you buy something through our links, Oyster may earn an affiliate commission.