Forgotten cities, ancient relics, and gigantic monuments are just a few ways to describe the Seven New Wonders of the World. Set in the jungles, mountains, and large cities, each are wondrous in their own way and attract millions of visitors each year. That being said, although these attractions might be on the top of your travel bucket list, there are some essential things to consider (think political atmosphere, health and public safety warnings, and accessibility) before booking your trip. Here, we break it all down.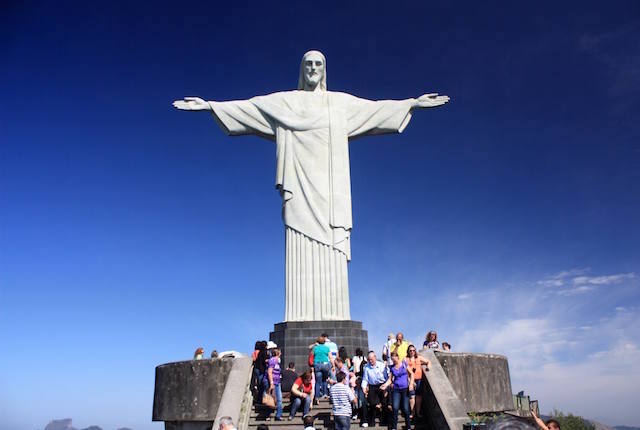 Christ the Redeemer, a 125-foot statue of Jesus that stands atop the Corcovado Mountain, overlooks the city of Rio de Janiero. Completed in 1930, it's the most modern of all the wonders of the world. The structure, which attracts hordes of tourists every day, can be reached by taxi, van, or train followed by an extra 220 steps or elevator ride. But wait, there's more.
Ahead of the 2016 Summer Olympics, the Brazilian government has already issued a financial crisis statement. To top things off, there have been reports of multiple Zika virus cases, an economic recession, and President Dilma Rousseff's looming impeachment trial. Beyond the economic crisis, a , which may cause skin infections, was also found in some of the beaches. Lastly, Rio de Janeiro is plagued with , including assault and robbery, so be sure to take necessary safety precautions when visiting this beauty.
Stretching over 13,000 miles from east to west in northern China, the Great Wall of China is a spectacular sight to see. Each day, over 70,000 visitors seek out the wall, which was constructed from 476 B.C. to 1644. Although travelers can visit the wall from many major cities, the sad reality is that 30 percent of it has disappeared due to erosion and human interaction. A portion of the wall was even underwater — a result of manmade flooding — and only recently reappeared due to a drought. In an attempt to maintain the structure, China has created laws and regulations that make it illegal to take rock or rubble from the wall, damage it with graffiti, or drive on it with a motorized vehicle.
And while there have been 13 confirmed Zika virus cases, they were reported in the Guangdong Province, which is fairly far south of the Great Wall of China. For now, travelers shouldn't be extremely worried about it — though it never hurts to use insect repellant.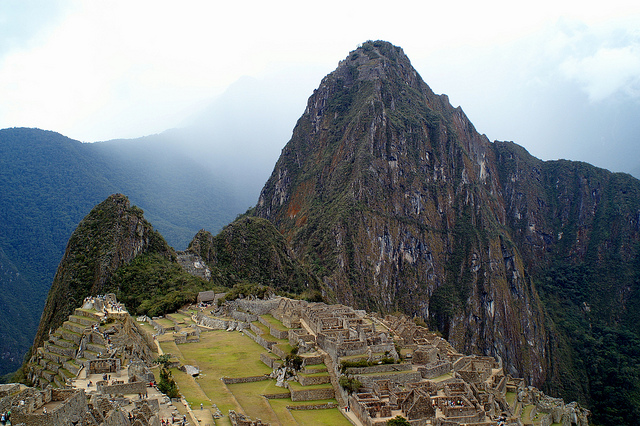 Set in a valley in the Andes, Machu Picchu is famously known as the Lost City of the Incas. Interestingly, archeologists aren't sure why it was built there, what it was built for, or why the Incans abandoned it in the 1500s. The complex, which wasn't rediscovered by the Western world until 1911, was made with large pieces of stone that fit tightly together without the use of mortar.
To reach Machu Picchu, visitors can take a train from Cusco or Ollantaytambo to the small town of Aguas Calientes. From there, they can hop on a bus to the ancient city. It might be easiest to spend the night in Aguas Calientes instead of taking the train and bus in one day. Travelers can also opt for the tackling the Inca Trail, a four-day trek that includes campsites along the way. There's also a shorter two-day trek and another one that lasts up to five hours. No matter which option you choose, prepare for the high elevation (not to mention, endurance needed for such a trip). Make sure to buy tickets ahead of time, as only a limited number of tourists are allowed to visit each day.
In other news, the region was recently hit with bouts of the Oropouche fever. Although no deaths have been associated with the illness, symptoms include high fever, headaches, vomiting, and joint pain. And while there have been cases reported on the Zika virus in Peru, mosquitoes that spread the virus don't typically live in high elevations like Cusco. That being said, Machu Picchu is set in a valley of the mountains — at a lower elevation level — so it's probably best to be cautious and use mosquito repellent.
4. Petra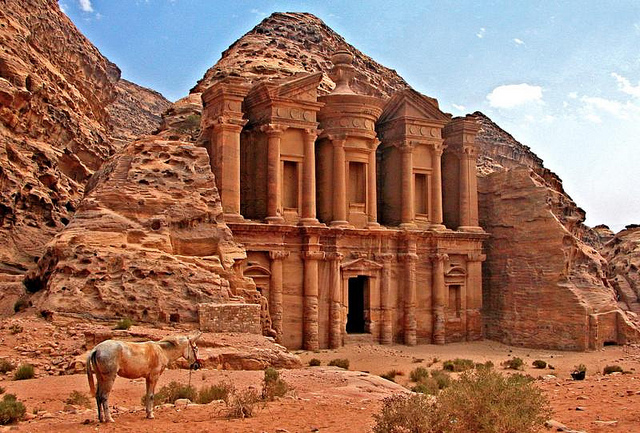 Established in 312 A.D., Petra was lost to the sands of time until 1812. Today, this city — located in the southwestern desert of Jordan — is well preserved and not all of it has been excavated. Archaeologists found a ceremonial platform in June this year, thanks to satellite and drone images. Travelers can access Petra any time of the year, except during the winter when floods threaten the safety of tourists. It's fairly hot, so bring plenty of water, sunscreen, and protective layers.
Arrive at Petra via bus, taxi, or rental car. Visitors must buy entry passes in the nearby town of Wadi Musa. From there, walk through the Siq — a narrow gorge that's over a half-mile long — to Petra. Horses and carriages can be hired to pass through the Siq. Although visitors are welcome to explore the area on foot, camels and donkeys are also available within the ancient city to carry tourists to various sites. Entry prices will run you about $70 for a one-day pass.
Keep in mind: The conflict in neighboring countries like Iraq and Syria have brought Petra's tourist numbers to an all-time low. At the moment, however, Petra is safe. With fewer crowds, this may be a great time for travelers to visit.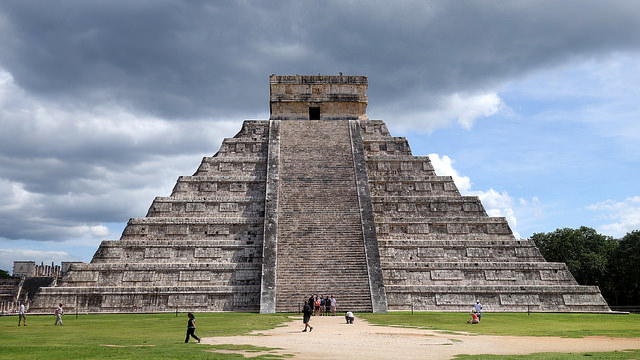 Chichen Itza, a complex of Mayan ruins located a two-hour drive west of Cancun, Mexico, features a massive pyramid that goes by the name El Castillo. Unfortunately, visitors can't climb to the top of the pyramid like they used to.
To get to Chichen Itza, travelers can take the bus, drive (there's a parking fee!), or go through a tour agency. For those staying at hotels or resorts in the Yucatán Peninsula, it might be best to set up an excursion through the concierge. Once you've arrived, be prepared to stumble across vendors hawking trinkets. In 2016, the entrance fees for foreign visitors increased to about $13, though children under 13 still gain free entry. Another tip: Temperatures are pretty hot year-round, so plan your visit for the early morning or late afternoon and bring lots of water and sunscreen. At the moment, there are no travel warnings for this area.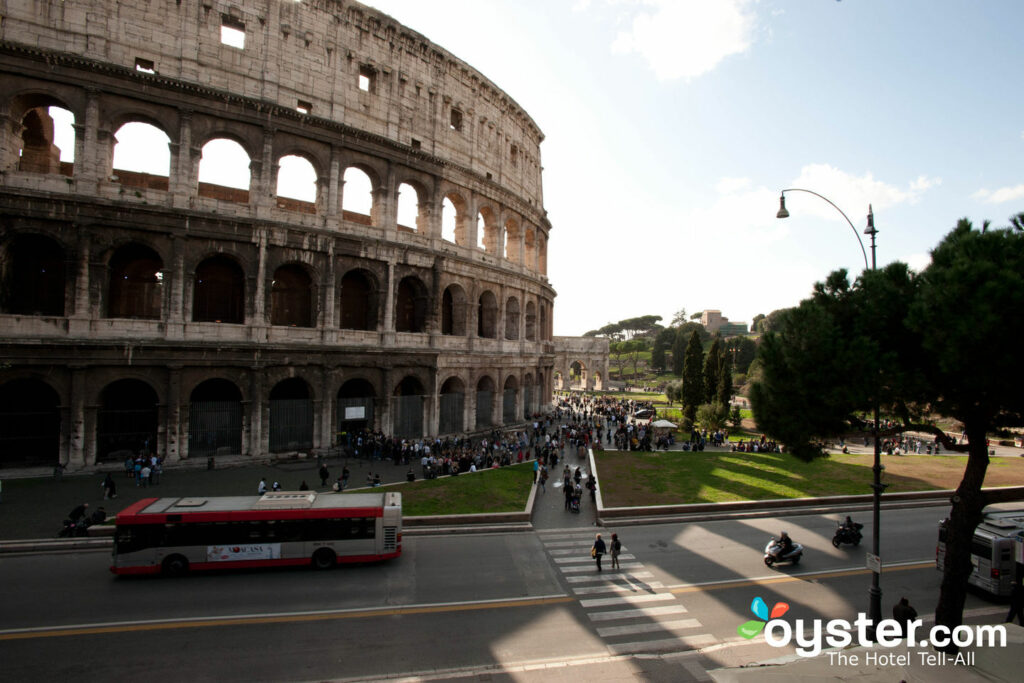 The Colosseum, which stands at 157 feet tall and can accommodate 50,000 people, is well-known for being the stomping grounds of gladiator battles during ancient Roman times. To skip the long line, buy your ticket in advance — either online, with a guided tour group, or a combined option from Palatine Hill that grants access to Palatine Hill and the Roman Forum. Arrive early to get ahead of the crowd.
Standing tall since 80 A.D., it's no wonder the Colosseum had to undergo restoration, especially after chunks started falling off in 2012. During the renovations, workers were able to clean all the way to the pinkish hue of the marble facade as well as uncover hidden depictions and artifacts.
The Taj Mahal, a grand mausoleum in Agra, India, was built on the order of Emperor Shah Jahan in memory of his favorite wife, Arjumand Banu Begum.
As for visiting, there are a few things you should know. Foreign visitors pay the most — almost $15 — and children under 15 gain free entry. According to their website, visiting hours are every day "from sunrise to sunset" except Friday. Beat the crowds (and lessen your chances of being pickpocket-ed) by arriving before 10 a.m. Note: guests can only bring in one camera and one phone.
The government has banned motor vehicles from getting close to Taj Mahal in an effort to avoid pollution to the building, so prepare to walk about 15 minutes from a drop-off point or hire a rickshaw. Unfortunately, this no-cars rule hasn't seemed to help — the Taj Mahal has still developed a slight yellow-brown tint due to air pollution. There are also green and black patches caused by Goeldichironomus insects. Even worse, excessive cleaning causes damage to the building and its mosaics. As they attempt to battle the spoiled exterior with mud therapy — another possible damaging factor — scaffolding might make a cameo appearance in your photos. That is to say, visit soon. If the cleaning treatments continue, the Taj Mahal might eventually lose the pristine appearance it has had for over 300 years.
Related Stories:
All products are independently selected by our writers and editors. If you buy something through our links, Oyster may earn an affiliate commission.