We all know that stomach-sinking sensation of showing up to a hotel and finding that it is nothing like we expected. Critters for roommates, chemical plants on the premises (with just "a safe amount of pollution," the hotel promises), bulletproof glass in reception... When you only get one or two vacations a year, you don't want to feel like you're sleeping in a prison. We here at Oyster have encountered some hotels that, are, well, just plain disasters as we've traveled the world, taking photos of every nook and cranny. But these 10, they're the worst of the worst.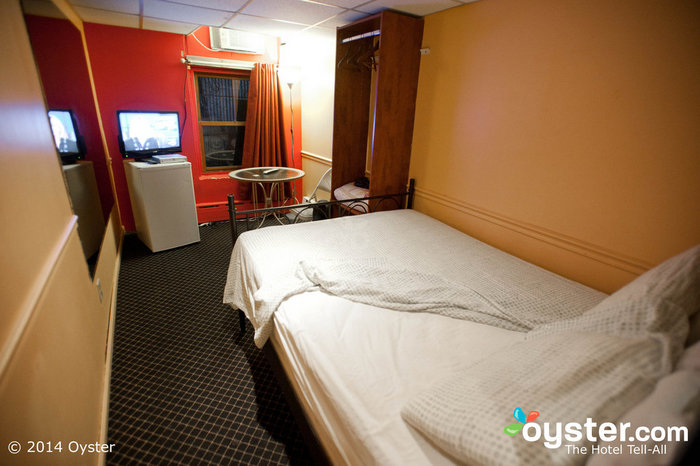 It's a special kind of hotel that earns a reputation for being both disgusting AND dangerous: Within five minutes of entering La Semana, it's evident that it is both. Not only have there been reports of mentally unstable clientele and gunshots, but the check-in clerk stands behind bulletproof glass, and many rooms' windows are covered in bars and barbwire, which creates the feeling of entering a prison. The rest is downhill from there: Holes in the (barely six-foot-high) ceilings, no doors on the dirty bathrooms, exposed wires, disgustingly dirty TV remotes, furniture that looks too cheap for a tailgate party, and beds without blankets make this one of the seediest hotel experiences in New York.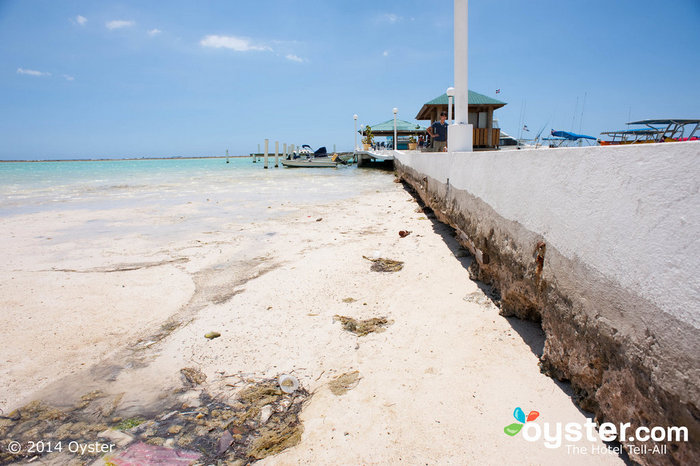 The hotel investigators here at Oyster.com typically have pretty strong stomachs, and it's rare for one of us to encounter a property where we'll refuse to sleep. The Don Juan was one such spot. Located in the Dominican Republic's sex-tourism capital, guests should expect to be accosted by prostitutes, local hecklers, and merchants on the resort's trash-strewn beach (with a view of a gas processing plant in the distance). Small pools, dark rooms, disgusting food, and overpriced rates — Don Juan is about the worst pick in the D.R.
This rough-hewn crash pad has worn rooms with plenty of cleanliness issues, including stained towels and, during our visit, hairballs in the sink (other guests have reported hairs on the sheets as well). Pretty much the only redeeming quality is the excellent Ocean Drive location, across the street from the beach.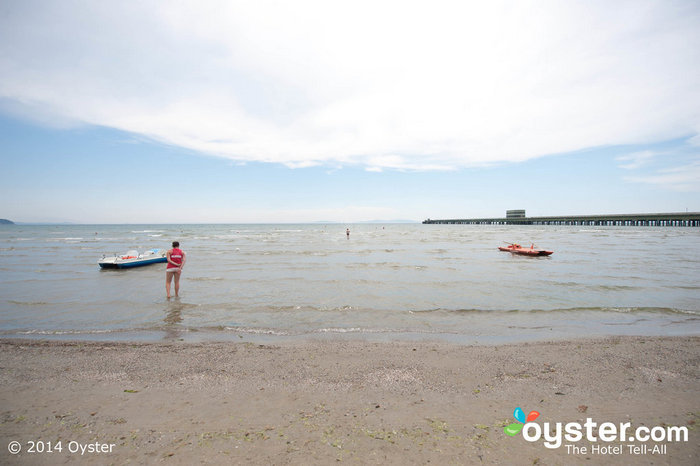 This upper-middle-range beach resort looks fine upon first glance — until you realize that it's located across the road from a chemical factory. There's a large incinerator right behind the hotel, and the pier on the hotel's beach is used to transport chemicals. While the hotel assures guests that the pollution is within safe limits, we personally wouldn't want to risk it — and wouldn't be thrilled to find out about the plant upon arrival.
If CBS decides to add "CSI Sosua" to its crime show franchise, producers needn't look any further than the New Garden Hotel to shoot the show's iconic sketchy hotel scenes. Conveniently, the network won't even need to supply seedy props, as condoms, cigarettes, and sketchy, single men are already on hand. The 40 dank rooms, with their barred windows, moldy ceilings, and mismatched furniture, complete the look, along with two dirty pools. Playa Alicia, the gorgeous beach within walking distance of the hotel, can serve as the blissful backdrop for the opening credits.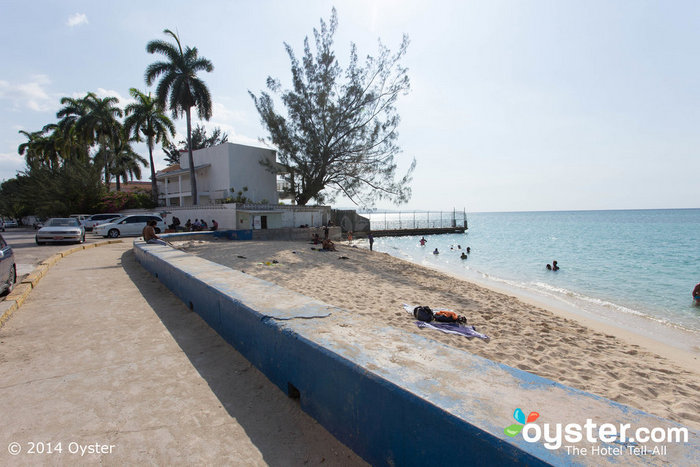 This hotel isn't bad, per se, but it's certainly deceptive. The marketing images show the hotel as located right on a beautiful beach – in fact, it's across a busy road from a tiny, crowded public beach. A lot of guests are extremely disappointed by this when they arrive, and it ruins the stay for many. At least the hotel offers a shuttle to a better beach at a sister property.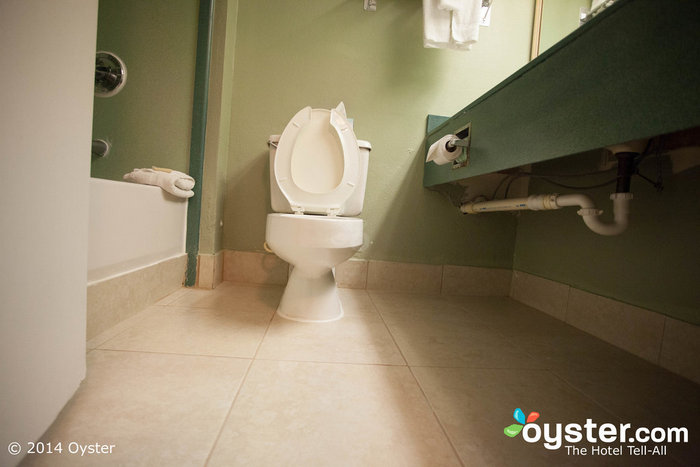 This budget property is one of the most affordable options on International Drive, but for a reason — features are few and rooms are worn. Bathrooms are dirty and expect maintenance issues such as water leaks. Aside from the low rates, the location –- at the entrance of Universal Orlando –- is the selling point, and the hotel provides a free shuttle to several attractions, as well as a free breakfast. Nonetheless, guests should seriously consider other hotels before booking. The hotel is making upgrades, but slowly.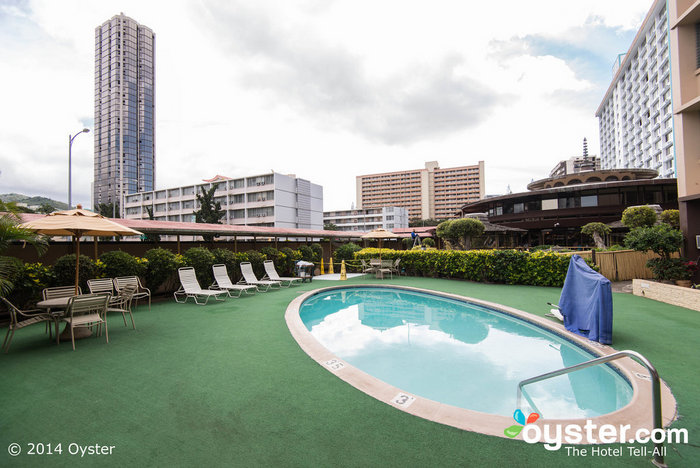 The budget, no-frills, 359-room Pagoda Hotel is favored by islanders seeking an affordable stay and visitors who want to avoid the higher prices of Waikiki Beach. But guests report issues with bugs (including cockroaches), and lots of street noise in the basic rooms. One of the two tiny pools is surrounded by Astroturf. There are extra fees for Wi-Fi and parking, which hurts the value for those coming for the price alone.
This by-the-hour sex motel is about what you'd expect from this type of establishment, with a clichéd romantic vibe, variety of themed rooms (including Love Nest, Egyptian, and Waterfall), lots of plastic flowers, and decades of stale cigarette smoke ingrained into the walls and carpets. The bathroom was disgusting, and the black light we brought revealed some very telling stains in the bedroom.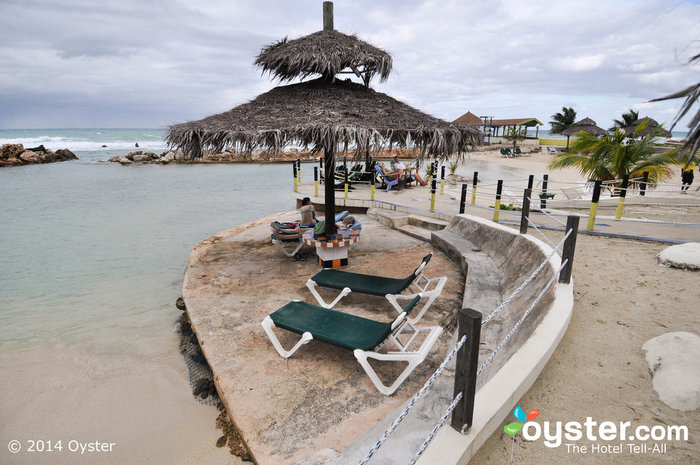 You get what you pay for at this adults-only all-inclusive, which advertises a sensual, lively atmosphere. This translates to a free adult entertainment channel on the TV, both clothing optional and nude areas at the neglected man-made beach, and a club with a, erm, dancing pole. Despite some renovations in 2013, rooms are dated and worn, with cheap bedspreads.
RELATED LINKS:
All products are independently selected by our writers and editors. If you buy something through our links, Oyster may earn an affiliate commission.