You know the saying "busy is good"? Well, that's true -- but only to a certain extent. Take clamorous, congested cities, for example. Teeming with tens of millions of people, jam-packed streets, and raucous noises, these destinations can often feel stifling. And while some might argue that there's magic in the madness, it's important to take a breather every once in a while. To help, we've rounded up six cities with the highest populations and offered some nearby respites -- from a relaxing cafe and peaceful shrine to tranquil parks -- where you can catch a break from the bustle.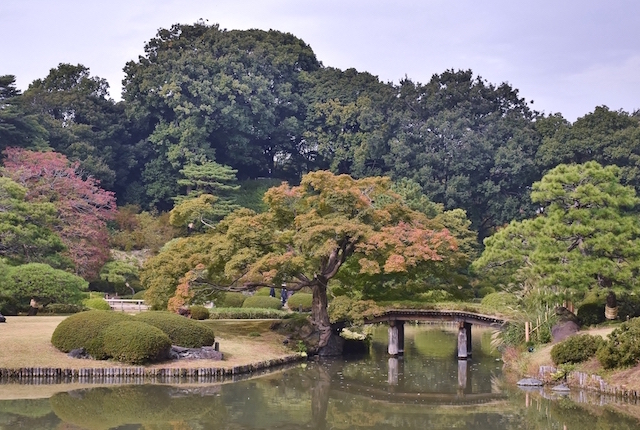 Formerly known as Edo, Tokyo today holds the title for the largest urban population on the planet — about 37 million. Every year, hordes flock to the capital city in search of a mix of the ancient and modern, which includes mouthwatering fare (it boasts the most Michelin-star restaurants in the world plus the insanely-cool Tsukiji Fish Market), idyllic cherry trees, an uber-efficient public transit system, temples, and more. However, in between all of that and the jam-packed streets, towering skyscrapers, and crowded shops, there are several gems where you can stop and slow down.
Find solace at Rikugien, a tranquil garden that made its debut in the early 1700s. Built around a pond, the quiet space features winding walking paths, a tea house, and plenty of lush nooks to take it all in. So what's price you pay to escape the outside world? 300 yen. The flora-filled Hibiya Park, just across from the Imperial Palace, is another pocket of peace in an otherwise cramped city, as is Hamarikyu Gardens. Here, you can expect to find a plethora of flowers as well as a tea house, where you can sip on matcha while reflecting near the water.
Our Hotel Pick:
Jakarta, Indonesia
https://www.instagram.com/p/BH2CGvWg2hL
Jakarta, home to approximately 30 million people, is bursting at the seams. In addition to its grid-locked streets, crowded shopping malls, and obscene pollution, the Indonesian capital city also comes with beautiful historic buildings in the old city of Kota, a thriving nightlife and restaurant scene, about 300 ethnic groups, and even some quiet corners.
If you're in search of the latter, head to Taman Suropati, a pleasant park located in the Menteng neighborhood. Once inside, you'll likely bump into interesting sculptures, spontaneous musical performances, and folks practicing their downward dog or simply reveling in the grassy space. Go on Sunday, which is a little livelier, but not unbearably so.
Our Hotel Pick: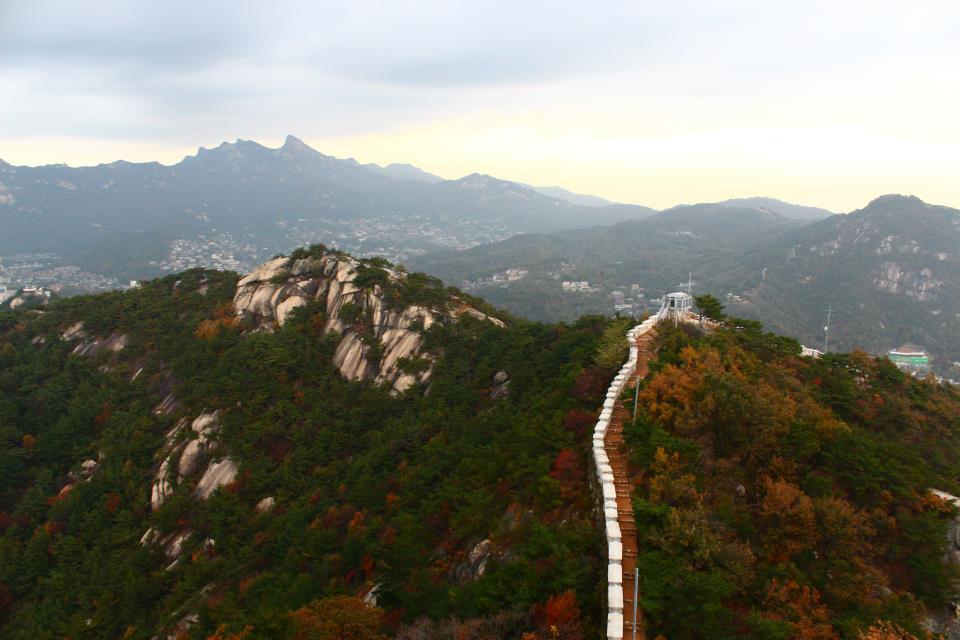 Seoul, South Korea's old-meets-new capital city, displays ancient temples, traditional tea shops, and bustling street markets alongside brand-new high-rises, glitzy designer boutiques, and glamorous palaces. And with a population of about 24 million, there's something (and someone) to see at every turn.
When you need a reprieve from the non-stop buzzing energy, make your way to Inwangsan Mountain. At approximately 1,000 feet high, the hike up isn't overly taxing and offers up some stellar views of the city, historic fortresses, and peaks and formations that are cheekily named after what they resemble (i.e. hat rock, eagle rock, crouching tiger rock). For a spiritual dose, follow the path to Guksadang, an important shamanist shrine. Offering a combination of exercise, history, and peaceful nature, this spot is truly a triple threat.
Our Hotel Pick:
Shanghai, China
https://www.instagram.com/p/BFu_0eENAeZ
Believe it or not, Shanghai was originally just a tiny fishing village. Today, the thriving metropolis comes with a jaw-dropping population of almost 24 million plus a dizzying array of futuristic skyscrapers, luxury shops, colonial buildings, hole-in-the-wall and high-end restaurants, and more. Given this constant jostling, it's hard to catch a breath in the busy, East-meets-West hub.
Take it easy at 1984 Bookstore, a quiet cafe where you can catch up on all your nightstand reading material. Nestled in Shanghai's French concession, this spot is hard to find — you'll have to look for an unmarked gate. If you prefer to be outdoors, head to Xiangyang Park, a grassy oasis tucked away from the chaos of it all. Walk the paths and enjoy the surrounding trees and plants, including cherry blossoms and camellias.
Our Hotel Pick:
With a population of about 24 million and cows that stop traffic, Delhi is without a doubt the epitome of a chaotic city. It's home to the world's largest Hindu temple, endless bazaars and markets, ginormous malls, and dusty, traffic-laden roads — a true assault on the senses. But even those who embrace the mayhem might crave a pause every now and then.
When that happens, hightail it to Humayun's Tomb, a 16th-century monument that inspired some of the Taj Mahal's design. Constructed out of red sandstone and white marble and surrounded by a verdant garden, the now UNESCO World Heritage site was commissioned by the Mughal emperor Humayun's wife. Equal parts peaceful and picturesque, it's the perfect setting to relax and bliss out. Travelers can also find refuge at Lodhi Gardens, a 90-acre park that hosts tombs of Sayyid and Lodi rulers. Enjoy a morning stroll, afternoon picnic, or evening jog among the collection of bonsais and other plant and tree species.
Our Hotel Pick:
Manila, Philippines
https://www.instagram.com/p/BHXAyzEAyfw
Pollution, snarling cars, and a population of about 24 million make the ultimate recipe for a busy city. In addition to a tapestry of modern skyscrapers and Spanish colonial architecture, that's exactly what you'll find in Manila.
Escape the congested roads and rapid fire pace at Paco Park, a circular sanctuary that's surrounded by stone walls. A cemetery for aristocratic Spanish families back in the day, today the converted public garden is a popular spot for weddings (the grounds house a chapel), family picnics, and finding a moment of solitude.
Our Hotel Pick:
Related Stories:
Pinterest image courtesy of Flickr/k-ro27
All products are independently selected by our writers and editors. If you buy something through our links, Oyster may earn an affiliate commission.