Many travelers assume that the longer the trip, the more stuff they'll need to carry along. But whether you're traveling for one month or 12, it's possible to traverse the world with nothing more than a carry-on in tow, just as long as you're willing to keep your style simple (and do laundry once and a while). Here are a few tips on how to live out of a carry-on for months at a time.
Roll, wrap, and bag your clothes.
Maximizing what little space you have in your luggage is crucial to successfully traveling out of a carry-on long term, so packing well should be your first priority. Many frequent travelers know that rolling clothing is better than folding it; not only does this method save space, but it also helps keep wrinkles at bay.
To take your packing to the next level, wrap rubber bands around your rolled clothes to keep them at their tightest, and then pack them snugly into Ziploc freezer bags to compress them even more. This will not only keep you organized (particularly if you make sure to pack shirts in one bag, trousers in another, etc.), but will also help you make maximum use of your luggage.
Choose simple, multipurpose, lightweight clothes and shoes.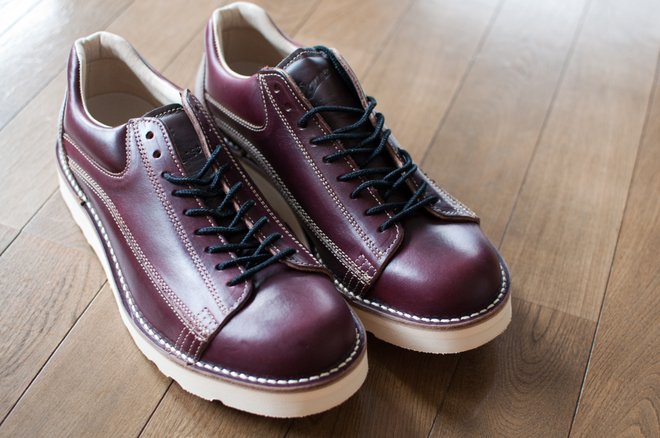 While you may be tempted to pack lots of different outfits on your next trip abroad, you're better off just sticking to a few basic items. Opt for all-weather fabrics that can keep you warm on cool days and cool when temperatures rise. You can find all sorts of natural and synthetic options at outdoor stores such as REI and Icebreaker; Uniqlo also has a number of their own proprietary fabrics that may suit the bill and will cost a lot less. Down coats that fold up well are also great alternatives to heavier wool jackets; again, Uniqlo has decent and affordable options.
Choose neutral tones that mix and match well to maximize your outfit potential. Ideally, you should be able to coordinate every top in your bag with every bottom.
Make sure to apply the same principle of minimalism to shoes. Maybe you have a favorite pair of heels you are dying to bring on your next trip, or perhaps you have three separate pairs of shoes for hiking, running, and strength training. Whatever the case, see if you can't bring your shoe count down to a pair or two. For men, this might mean trading in sneakers and formal shoes in favor of a comfortable compromise; brands such as Campers make shoes that are sleek enough to be dressed up but comfortable enough to use for walking and workouts. For the ladies, this may demand skipping on the heels in favor of some cute, space-saving flat sandals, plus a pair of ballet flats. (Tieks makes a fold-up version, though they are on the spendy side.) While you're at it, remember to stuff your shoes with socks; this not only takes full advantage of empty space, but also helps keep your shoes in shape.
Streamline your electronics.
Plenty of travelers use space-saving e-readers instead of regular books, but still end up loosing a lot of valuable room in their bags by carting around cameras, laptops, tablets, headlamps, and phones. Instead, try to keep your gadgets limited to one or two pieces. For some travelers, a phone with a large screen might be enough to use as a flashlight, surf the web, listen to music, read books, and even take photos (especially if you opt for a phone with a high-quality internal camera and purchase lens attachments designed specifically for phones).
And while you're at it, try to find apps to replace any gear you might otherwise need: load maps on your tablet, use your phone as a compass, etc. You can also cut down on printed-out airline tickets and hotel confirmations by using a travel-organizing app such as Tripcase to keep all of your travel documents organized and in one place.
Keep toiletries to a minimum.
Even if you only use travel-size toiletries, all those little one-ounce bottles can easily add a lot of bulk to your luggage, and if you're staying in mid-range to high-end hotels, you usually don't need to bring your own soap, shampoo, or conditioner (unless you have a brand you can't live without). To minimize your load, try to find items that serve dual purposes, such as moisturizer with sunscreen or Micellar water, which can be used to remove makeup as well as clean and tone your skin. Dr. Bronner's liquid Castile soap, available in tiny bottles at most health food stores, is a good go-to; it can be used as body wash, shampoo and — in a pinch — laundry soap or even toothpaste. Incidentally, shampoo and even body wash works for hand-washing clothes, too.
Related Links:
All products are independently selected by our writers and editors. If you buy something through our links, Oyster may earn an affiliate commission.