Many people have a preconceived idea about the "typical" solo traveler. He's young (usually in his 20s or early 30s), Western (from Australia, North America, or Europe), and he's male. And while there are plenty of young Western men hitting the road on their own, today's typical solo traveler isn't as easy to categorize.
According to Visa's 2015 Global Travel Intentions Study, which surveyed the travel habits of 13,000-plus travelers around the globe, solo travel is on the rise, and not just among the young backpacker set or veteran travelers. The study found that one in five travelers had gone the solo route on their most recent leisure trip, and over a third of first-time travelers choose to hit the road on their own.
Even more importantly to our point that these solo travelers might not be who you pictured, the study also found an increase in women solo travelers over previous years — and over half of the solo travelers they surveyed were execs from Asia, especially India and China. There was even a small but noticeable increase of solo travel among travelers over age 45.
With this in mind, we reached out to a few passionate solo travelers, including a young woman who has been traveling on her own off and on throughout her adult life, an exec from India who manages to regularly tack on epic solo trips to most of his business travels, and a 65-year-old traveler who sometimes leaves her travel-hesitant husband at home to go it alone. We also checked in with the people over at G Adventures, the world's largest independent adventure travel company, to see what they had to say about solo travelers in the group tour space.
Solo Women Travelers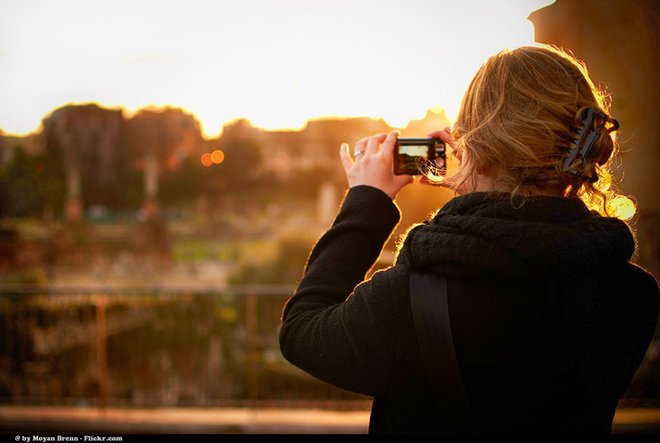 Most women have been conditioned to be vigilant about their personal safety, and this is even more apparent when
it comes to solo travel. While women often do have extra precautions they have to take when
heading out alone, many find that traveling alone has helped them become more confident — not only on the road, but also in day-to-day life.
Angel O'Brien, a photographer from Portland,
Oregon has been traveling alone off and on since early adulthood. Though she
had some initial concerns about getting bored, lost, hit on, or just being
vulnerable, her experiences have generally been positive.
"Traveling alone is very empowering," says O'Brien. "It can be
easy to get caught up in the mindset that things are more fun with friends or
that being alone makes you look odd, but just set that aside. When you travel
by yourself, you never have to miss out on doing what you want because your
companion doesn't care to do something. You can soak up the local culture and
language much more easily when you are by yourself. There's far less to
insulate you from the local scene when you don't have anyone from back home to
talk to or hang out with."
And the benefits of traveling solo have seeped into other aspects
of O'Brien's life. "I find that every time I do something by myself,
whether a full-blown trip or just dinner and a movie on a night off, my
self-esteem improves and I find that I get better at really seeing the world
around me."
Solo "Bleisure" Travelers
The Visa study showed that solo travel is big among the
executive set, particularly travelers from powerful Asian economies such as
China and India. Bangalorean Jacob Cherian, a "Chief Ideas Officer" for two
social media marketing units, travels regularly around the country on client
visits, and usually manages to tack on a bit of solo travel at the end of his
corporate adventures. But rather than just tour the major cities where his
clients are located, he uses them as jumping-off points for exploring other
parts of the country.
"Delhi allows me to go into the Himachal stretch of the
Himalayan mountains, rent a motorcycle, and just ride around for days at a
stretch, mostly between mountain hot springs," he explains. Of course, he still
checks in with work once in a while, dropping in to cafes to use the Wi-Fi and
check his work email.
Getting a little solo travel time at the end of business trips might be as
much a benefit to companies as it is to traveling employees. "If you have an intensely online and creative
role, like my own, it is important to lose contact with the internet for
at least 24 hours, if not 72," says Cherian. "I think it's critical to have that
time away from people you know and with people you don't to gain fresh
perspectives and new ideas."
Mature Solo Travelers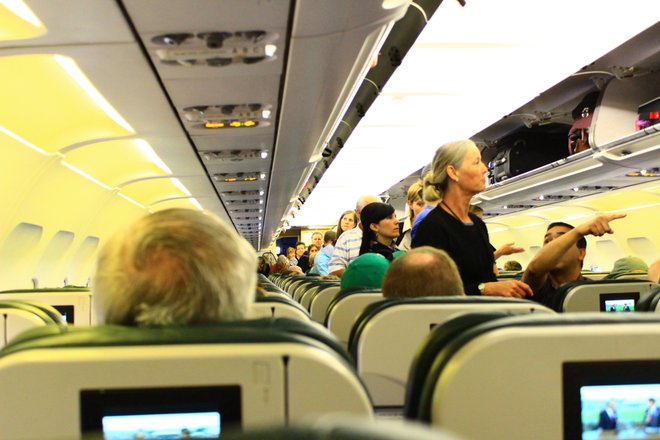 While travel in general has long been a popular pastime amongst the middle-aged and older set, many of whom have both the time and resources to devote to exploring the planet, there's been a slow but steady increase of travelers of a certain age taking off on trips alone. The Visa study labels travelers over age 45 as "superboomers." While three out of four people in this demographic report having traveled with a companion on their last trip, there has been a small uptick in the number of superboomers willing to go it alone, with 18 percent traveling solo in 2015, opposed to 16 percent in 2013.
Shelly Benson, 65-year-old nurse from Denver, Colorado, figures she takes about a third of her trips on her own. "My husband hates to fly," she explains. "He loves trying new food and seeing new things, but getting him on an airplane is next to impossible, so most of our trips together are road trips." And while Benson often enlists friends who share her passion for travel, sometimes it's easier for her to go it alone. "None of my friends are retired and I have more flexible scheduling that makes it easier for me to take long trips," she explains. "So if I find a good deal and can't get someone to come with me, I just go alone!"
Going Alone, Together
For those who want to test the waters of
solo travel, but aren't ready to go completely alone, group tours are a good
option. Not only does opting for a tour alleviate the need to plan out
itineraries, tours also combine the sense of freedom that comes with solo
travel with the camaraderie of a group experience.
Nearly half of travelers who book tours with adventure travel
company G Adventures fall into the solo traveler category (although this
includes both people who come on tours on their own and those who book
individually but might be joining friends on the same tours). And these numbers
are on the rise.
"The proportion of solo travelers with G Adventures has been
incrementally but steadily increasing in the U.S. and across the globe between
2010 and 2015," says Kim McCabe, the company's U.S. Public Relations Director.
"In 2010, solo travelers represented about 45 percent of our business from the
United States, compared to about 48 percent last year. These trend lines continue
outside the U.S. too, with an average of about 37 percent of G Adventures customers
booking as solo travelers back in 2010, versus an average of 44 percent last year."
It might help that G Adventures has inclusive policies that make
their tours more attractive to those going alone. Instead of charging solo
customers mandatory single supplements, the company offers travelers the option
of bunking with another participant of the same gender. (Of course for those who
don't want to share, private upgrades are available.)
In many ways, particularly for those who enjoy the structure and
ease of organized tours, joining a group program as a solo traveler can be a
best-of-both-worlds situation. "If you travel on your own in the company of a group, you will be so
much more likely to form meaningful relationships with the fellow travelers and
hosts who share in your journey," McCabe points out. "Going solo puts you in a
position to make new friends, learn about different cultures, and share
conversations with interesting people."
Related Links:
All products are independently selected by our writers and editors. If you buy something through our links, Oyster may earn an affiliate commission.