The bluest water, the whitest sand, the most scenic sunsets, and the lushest forests -- it's hard to limit the superlatives when it comes to talking about the Thai islands. The truth is that, for many, a trip to any of these tropical gems is a once-in-a-lifetime escape. And that means there's a lot of pressure to pick the one that is right for you. To make matters even more complicated, there are hundreds to choose from. To help you narrow things down, we've compiled 10 of our favorite Thai islands, from blissful, undeveloped escapes to wild party destinations. Some are popular picks, others are lesser known gems, and all make for stunning getaways.
1. Similan Islands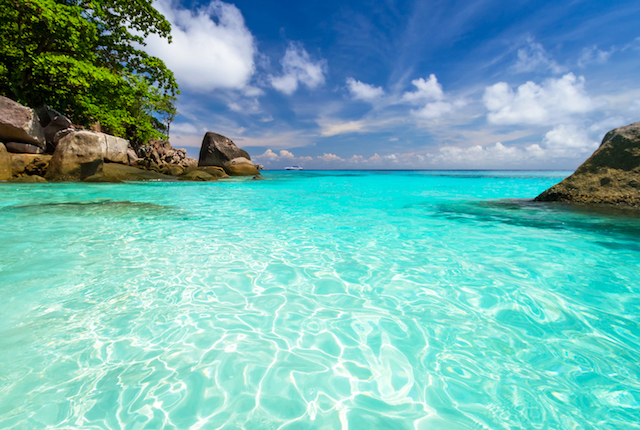 Truly getting away from the world can be a challenge these days. And the truth is, many of the most popular islands in Thailand are packed with tourists, which isn't everyone's idea of perfection. That's why the Similan Islands are such a treat. These 11 small spits of land are actually a national park, meaning that development is almost non-existent. Instead, it's all bungalows and tents on the beach (and only on Islands Four and Eight). While the scenery on land is spectacular (think: palm-fringed beaches and otherworldly piles of seaside boulders), it's what's below the water here that draws the adventure-inclined. The sea around the islands is home to a stunning array of fish and coral. Many divers and snorkelers hop on liveaboard boats that depart from Khao Lak on the mainland. After the boats make the two-hour journey to the Similan Islands, many anchor off shore for one or several nights. Keep in mind that there are fees for national park access, and that the distance from shore means that this isn't the most budget-friendly island destination in Thailand. However, with its unspoiled beaches and tropical vantages all around, it's certainly one of the most memorable.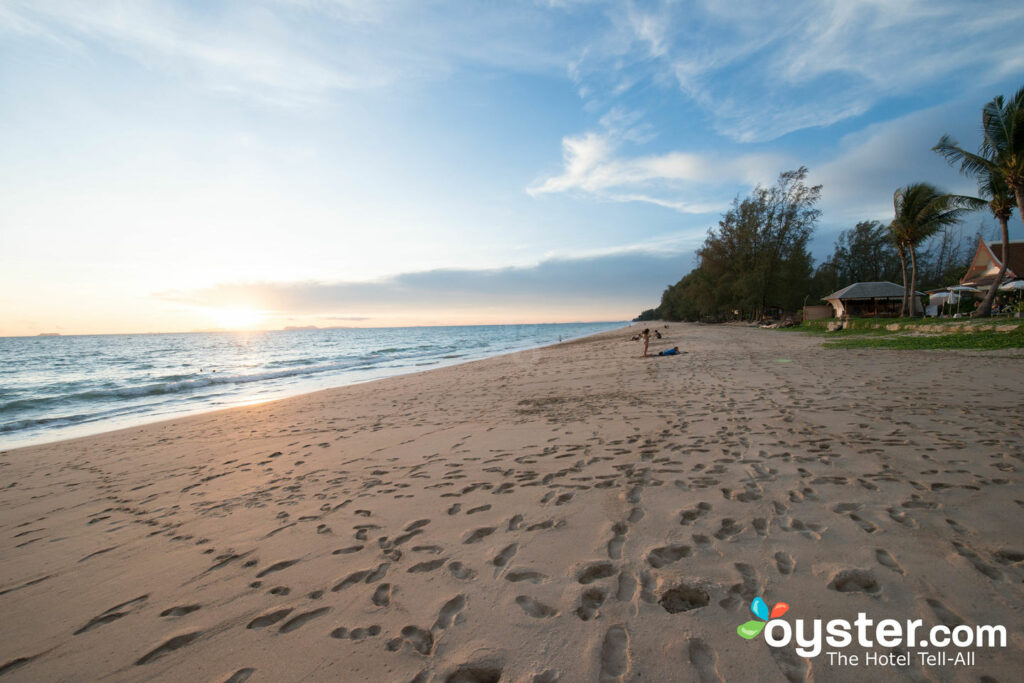 The crowd on Ko Lanta is a little bit higher-end than at some of the islands on this list, though that doesn't mean it's in any way pretentious. Instead, most travelers come here to escape the crowds without sacrificing modern conveniences. The shores here are generally free of loud partiers, reggae bars, boats, and jet skis, meaning peace and quiet is rarely in short supply. Scooters make navigating here easier, which isn't the case on smaller islands like Koh Phi Phi Don and Koh Lipe. However, even with better infrastructure, the island retains its authentic and charming culture, and some corners are still entirely populated by local fishing communities.
The island has the photo-worthy beaches most travelers are craving, and they're long, meaning there's room for everyone to spread out. To be clear, parts of the island are more developed, particularly around Saladan and Klong Dao Beach. It's also worth noting that tides in this part of Krabi province are extreme and some beaches lose their sunbathing real estate depending on water levels. Even so, with lots of hiking and plenty of pristine shoreline, Ko Lanta ticks all the boxes for an almost-unplugged retreat.
Hotel Pick: For a truly rustic getaway, try the beachside bungalows at Narima Bungalow Resort, which sits amid the jungle along a small, secluded beach. It lacks TVs and there's almost no development nearby. For something with more upscale polish and a romantic, adult-only atmosphere, the Twin Lotus Resort & Spa is a great bet.
Koh Samui is the second-largest island in Thailand, and it exerts an equally large pull on visitors to the country. While the island doesn't necessarily have the away-from-it-all vibe that other Thai islands aim for, Koh Samui just might be the most user-friendly of Thailand's gulf islands. It also has a little something for everyone, from rowdy beach towns to sleepy, almost-deserted stretches of sand. Inland, there are rainforest-clad mountains and pretty waterfalls that are fun to explore by mountain bike or on guided excursions.
Those who want to party their vacation away should stick to lively Chaweng, a popular beach town that's packed with bars and restaurants. Travelers hoping to commune with deities might head to the Big Buddha Temple (also known as Wat Phra Yai) or Wat Plai Laem — both in the island's north. For those who want shopping, street food, and entertainment all in one place, there are lively night markets and the popular Friday Walking Street in Fisherman's Village near Bophut.
Hotel Pick: The options on Koh Samui run from top-of-the-line luxury, like the InterContinental Samui Baan Taling Ngam Resort, to bare-bones beach huts, like the New Hut Bungalows. We like the Sea Dance Resort, where the staff knows guests by name and many rooms have both sea views and private pools.
4. Ko Mak
Your friends who have been to Thailand will probably have no idea what you're talking about when you mention Ko Mak — and that's a great thing. For now, Ko Mak remains blissfully undeveloped. As most of the land is held by families that have lived here for over a century — and whose life is rooted in agriculture — it's likely to stay this way for a while. That being said, don't come here expecting to see or do much. Instead, the island is filled with coconut and rubber plantations. The hotel inventory is small and simple, with most falling in the budget boutique category. Plus, the beaches aren't packed with bars and restaurants — something that's not always easy to find in Thailand these days. Want to be a bit more active? Hop on a bike or in a kayak, or explore the tiny villages on a scooter and sample the local cuisine.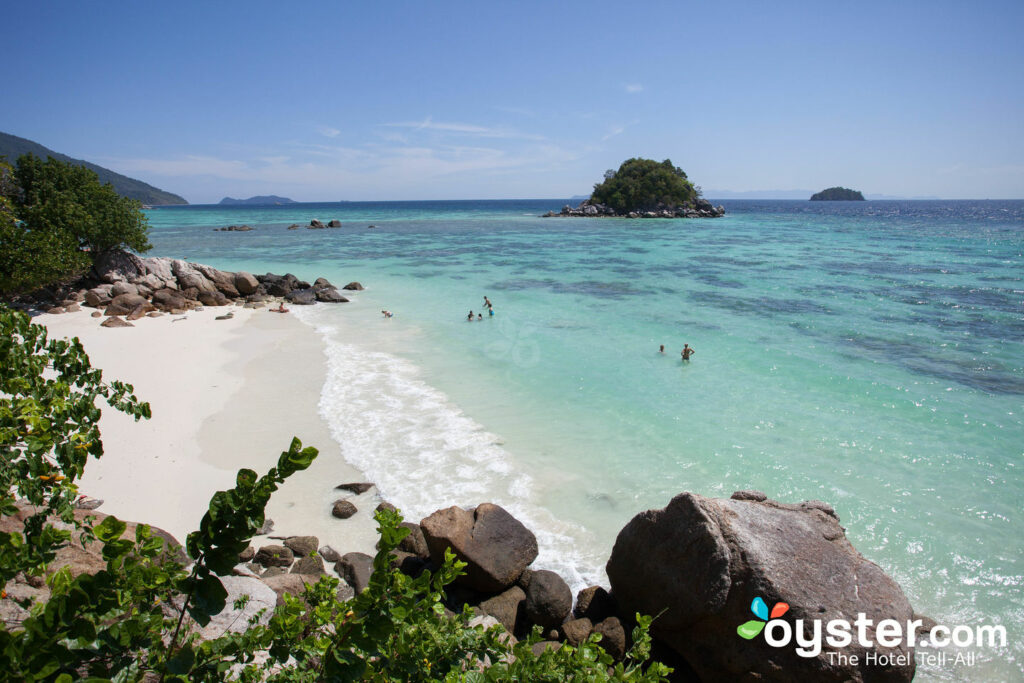 Does picture-perfect white sand, electric blue sea, and mountainous jungle sound right for you? If you like all of those things alongside a low-key, beach-bar-heavy scene, then Koh Lipe is your spot. To be clear, you won't be the first person to discover this island. There certainly is development, but it remains on a smaller scale (read: you won't find any massive resorts taking up prime beach space here). Given its tiny stature, it's also navigable on foot, so there are no traffic issues. In fact, aside from a few motorcycles, there are no motorized vehicles here. Despite an ever-increasing hotel inventory, and the invasion of international chain stores like 7-Eleven, Koh Lipe still embodies the vibe that many visitors to Thailand are seeking. You can also catch stunning sunrises and sunsets from two of the island's beaches — aptly named Sunrise Beach and Sunset Beach.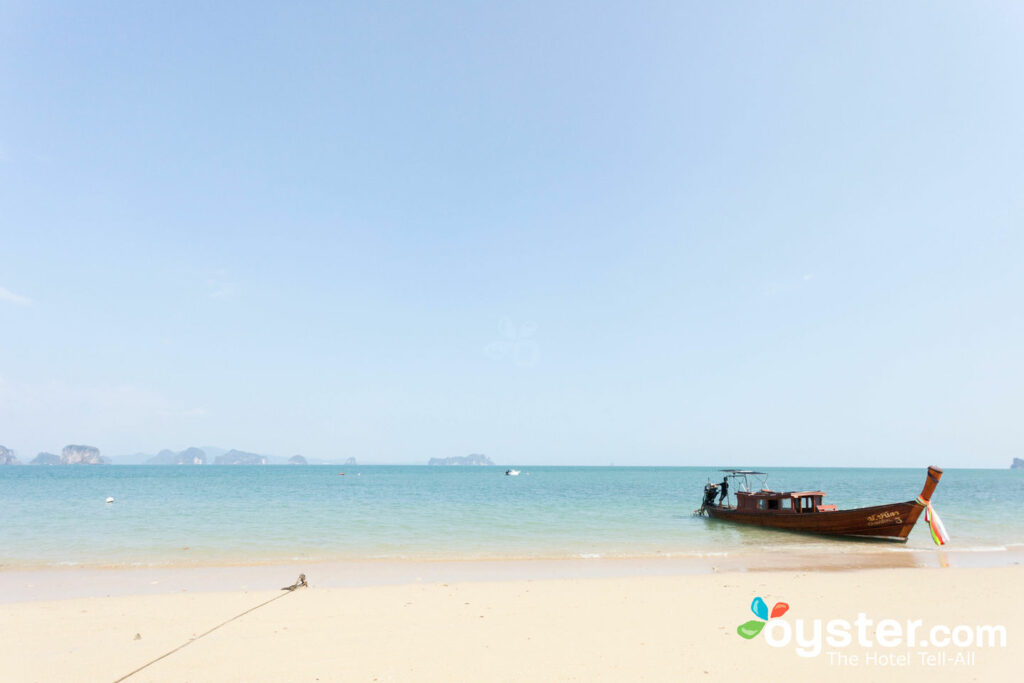 There was a time when the Thai islands were word-of-mouth finds. So, while we are hesitant to spread the word about Koh Yao Yai and Koh Yao Noi, there's something really special about this place you ought to know. There's little in the way of development here (though Koh Yao Yai is the more tranquil of the two), and the tourism infrastructure is basic at best. However, that won't be the case for long, with new resorts opening every year.
What makes Koh Yao Yai so special? There are stunning views of the karst islands in Phang Nga Bay all around. And although travelers might not find dazzling aquamarine water here due to dramatic tides, folks can find just that at Loh Paret Beach on the more developed west side of Koh Yao Yai. Otherwise, rent a scooter and explore — you'll find roadside coconut pancakes and amazing seafood that are worth the trip alone. Koh Yao's islands are also a great base for exploring James Bond Island and the unpopulated stunners of Phang Nga Bay.
Hotel Pick: For a sharp and slick option on Koh Yao Noi, we like Paradise KohYao, where many rooms have their own pools and stunning island views. On Koh Yao Yai, the elegant rustic-chic rooms at Santhiya Koh Yao Yai Resort & Spa are hard to beat for the area.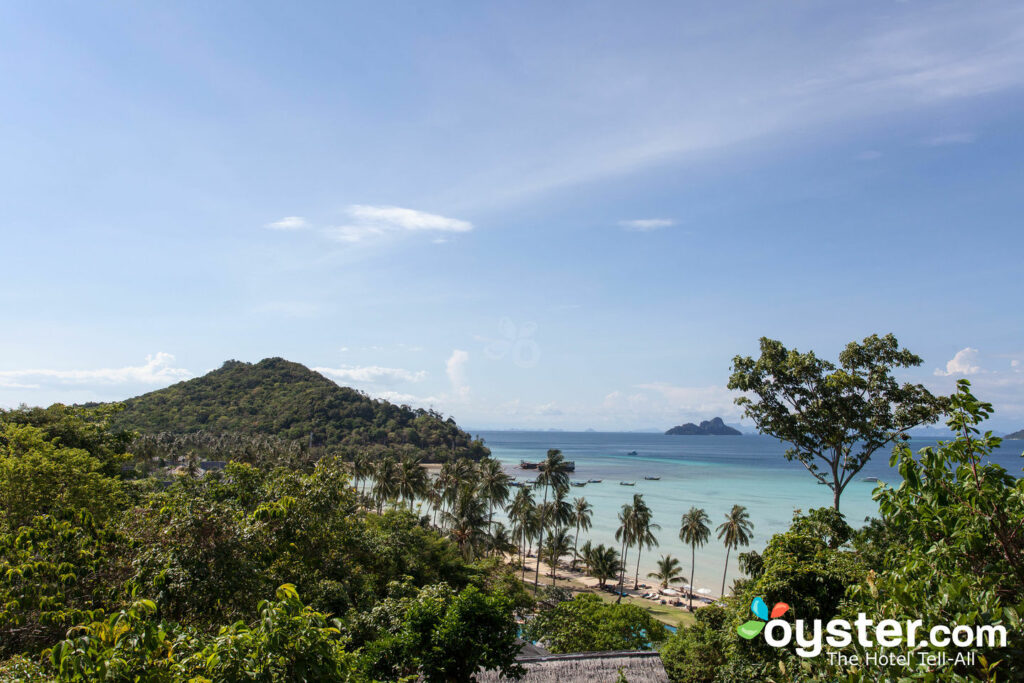 It's impossible to argue with the natural beauty of Koh Phi Phi, composed of two islands (Koh Phi Phi Don is the more built-up of the two). With scenery that incorporates dramatic limestone cliffs, powder-white beaches, and crystal-clear water, these just might be the poster children for Thailand's islands. Like Koh Lipe, the islands have no cars or trucks, so aside from the occasional motorcycle, the pace here is slower. That doesn't mean it's sleepy, though. In fact, the party rages until late — and with plenty of fire-dancing — on beaches like Loh Dalum and parts of Tonsai Beach. Those who prefer seclusion can find that on Koh Phi Phi Don as well, particularly in the north of the island, around Laem Thong, where many resorts can only be reached by boat. There's also the secluded Monkey Beach, which is — you guessed it — home to packs of primates.
However, the most famous spot in the Koh Phi Phi archipelago just might be on smaller Koh Phi Phi Leh. "The Beach" starring Leonardo DiCaprio was filmed here, right in Maya Bay. However, unless you plan on arriving early in the morning, don't expect to have the place to yourself. Even so, the cliff-flanked setting is iconic when it comes to Thai beaches. As an added bonus, cliffs on both islands also make for some great rock climbing.
Hotel Pick: The hilltop rooms at the Phi Phi Island Village Beach Resort are a hit with couples seeking some romance, though it's removed from the island's nightlife. For something right in Tonsai, check out the simple, but modern, rooms at Andaman Beach Resort (though they lack air-conditioning).
We have three words for you: full moon party. Koh Phangan, which is part of the same archipelago that includes Koh Samui and Koh Tao, is a partiers' delight. It's almost all about indulging here, and while that's certainly not everyone's cup of tea, most guests who find themselves on this island are here to stay up late and sleep even later. Even when the moon isn't full, Phangan hosts half-moon parties that can be just as bacchanalian. However, there's more than meets the eye on this island, and the natural landscape is stunning too. The Phaeng Waterfall, nestled in Koh Phangan's mountainous interior, is ready for its close-up, and there are tons of viewpoints to admire the scenery around the island. Those who want to relax should hit up hidden-gem beaches like Chaloklum Beach, or the herbal sauna at Wat Pho.
Hotel Pick: Why not get the best of both worlds while staying on Koh Phangan? Le Divine Comedie is a simple mid-range option that's right on the beach and only a 15-minute drive to either the boat pier or the full moon party in Haad Rin. The location means things stay quiet, but the island's wilder side is close at hand as well.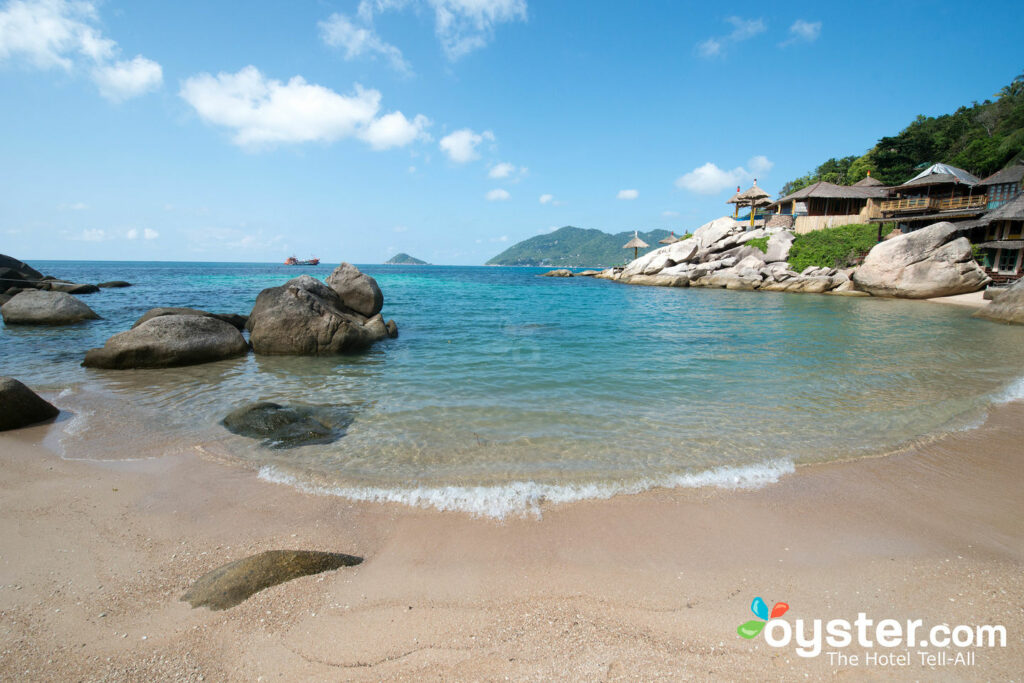 Since we've told you about Koh Samui and Koh Phangan, we'd be remiss to leave off Koh Tao. These three islands are easy enough to hop between, and many travelers will visit all three on one journey. However, Koh Tao is — in many ways — a blend of the other two, with far more to do for outdoorsy types. There are hiking trails as well as great rock climbing throughout the island's central regions, and diving can be done on the cheap.
In fact, it's those dive sites that make Koh Tao something special and set it apart from its sister islands. Whale sharks can even be spotted in season — a particularly spectacular sight. Like Koh Phangan and Koh Phi Phi, you can find reggae bars and fire shows here, plus lots of family-friendly lodging options. It's rock-flanked sandy coves are delightful discoveries, and are best found on the island's east and south sides. Those who want to party should stay at the southern end of Sairee Beach. It's also worth noting that driving here isn't recommended, as the roads can be perilous even by scooter.
Hotel Pick: If slick and polished is what you want in a vacation, check out the upscale Haad Tien Beach Resort, where the massive rooms are done in a minimalistic, yet natural, style and everything — from the pool to the beach — is pretty.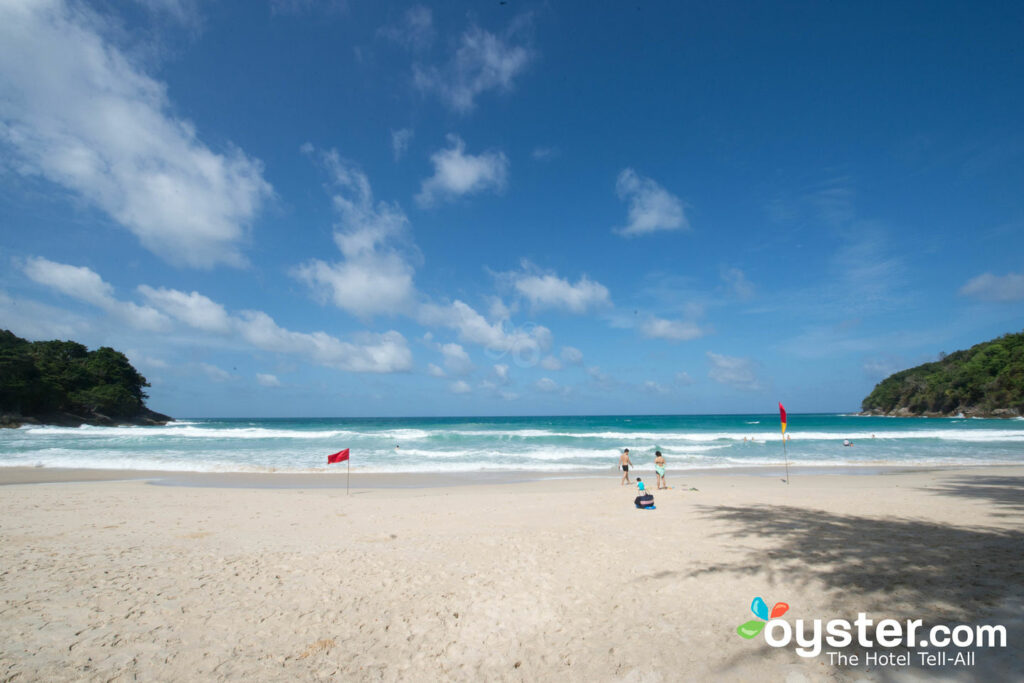 Hear us out on this one. Yes, almost everyone knows about Phuket, and we know that its reputation precedes it. However, you'd be remiss to write off the country's biggest island. After all, given its size, there's more than enough to please almost any traveler. Want romantic vistas as far as the eye can see? Head to the island's northeast, which offers stunning views of the karst islands in Phang Nga Bay. Want to best your own personal beer-chugging record? Try the seedy beach town, Patong. Looking for something a little more family-friendly? There are aquariums and water parks. Want deserted beaches? Take a stroll along Mai Khao Beach. With all of these perks — and its easy accessibility from Bangkok via frequent and cheap flights — it's no surprise that more than nine million tourists made their way to Phuket in 2015, according to government estimates.
Hotel Pick: There's no shortage of hotels to choose from here, and location is key, whether you want to party or relax in peace and quiet. For the former, head to Patong. The Impiana Resort Patong Phuket is a fine upscale choice with traditional Thai character, though it's not great for families with kids. Travelers who want to feel away from it all and don't need direct beach access should head to Point Yamu by COMO. It has striking minimalist rooms and views of Phang Nga Bay.
For even more of our beach and island content, check us out on Flipboard.
You'll Also Like:
All products are independently selected by our writers and editors. If you buy something through our links, Oyster may earn an affiliate commission.